July 27 – August 10, 2021
Capacity: 20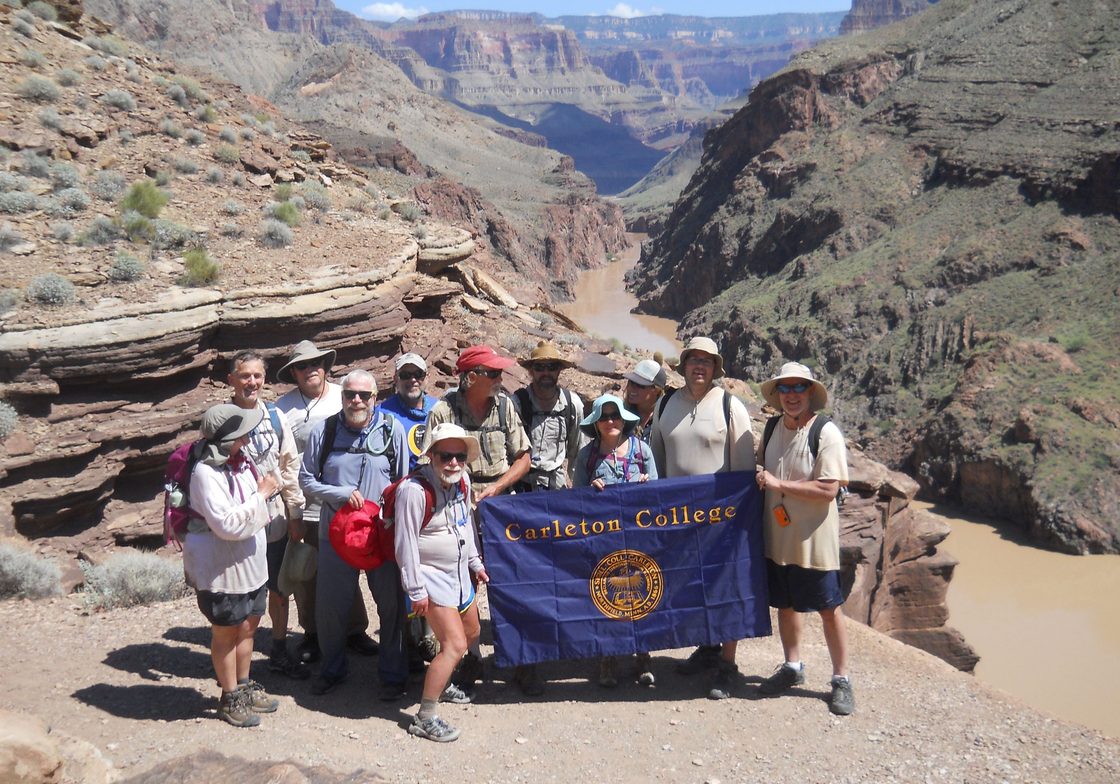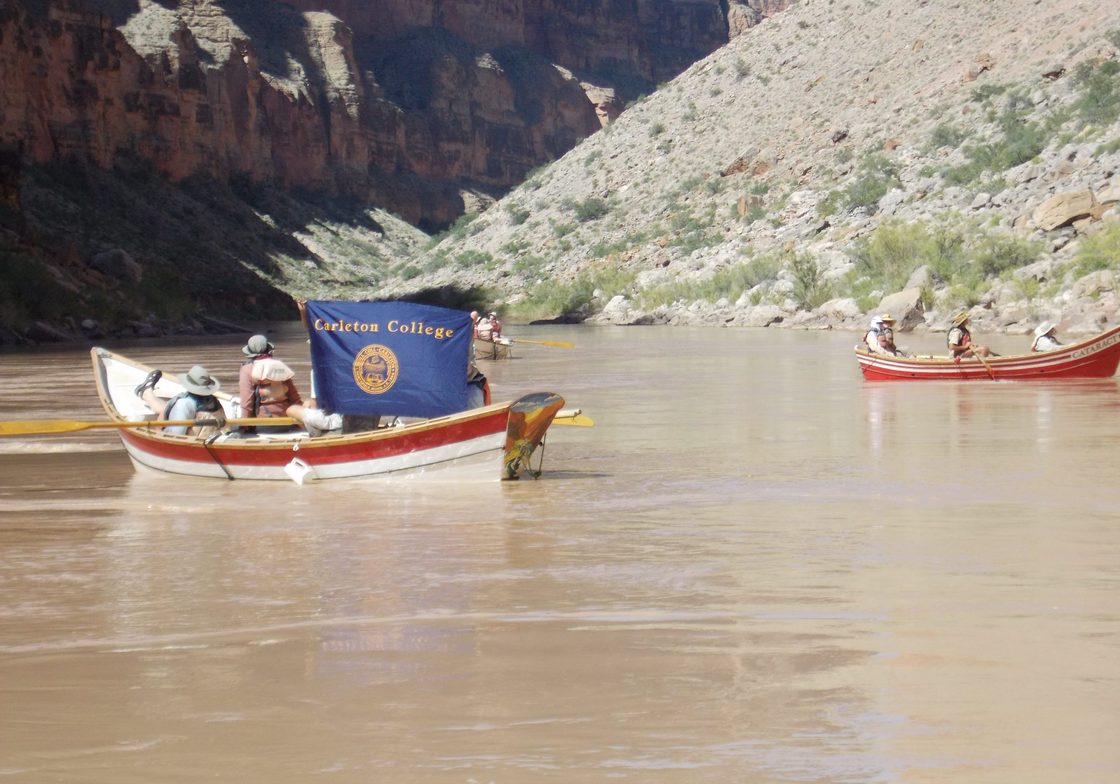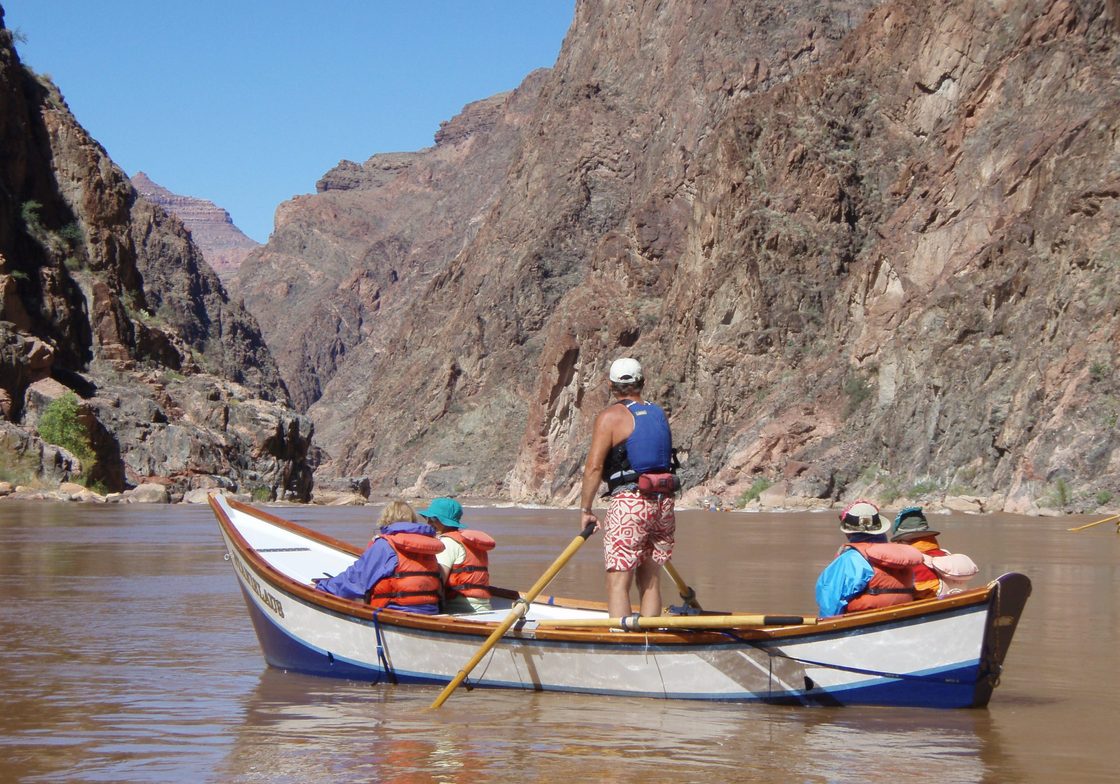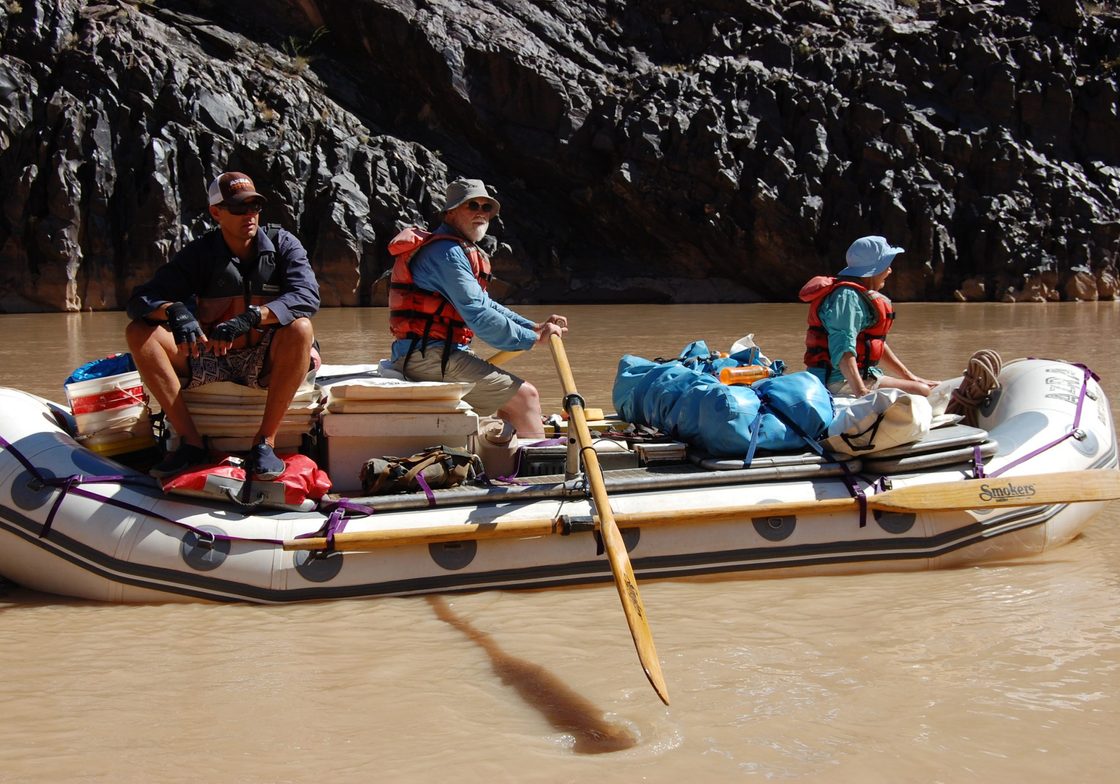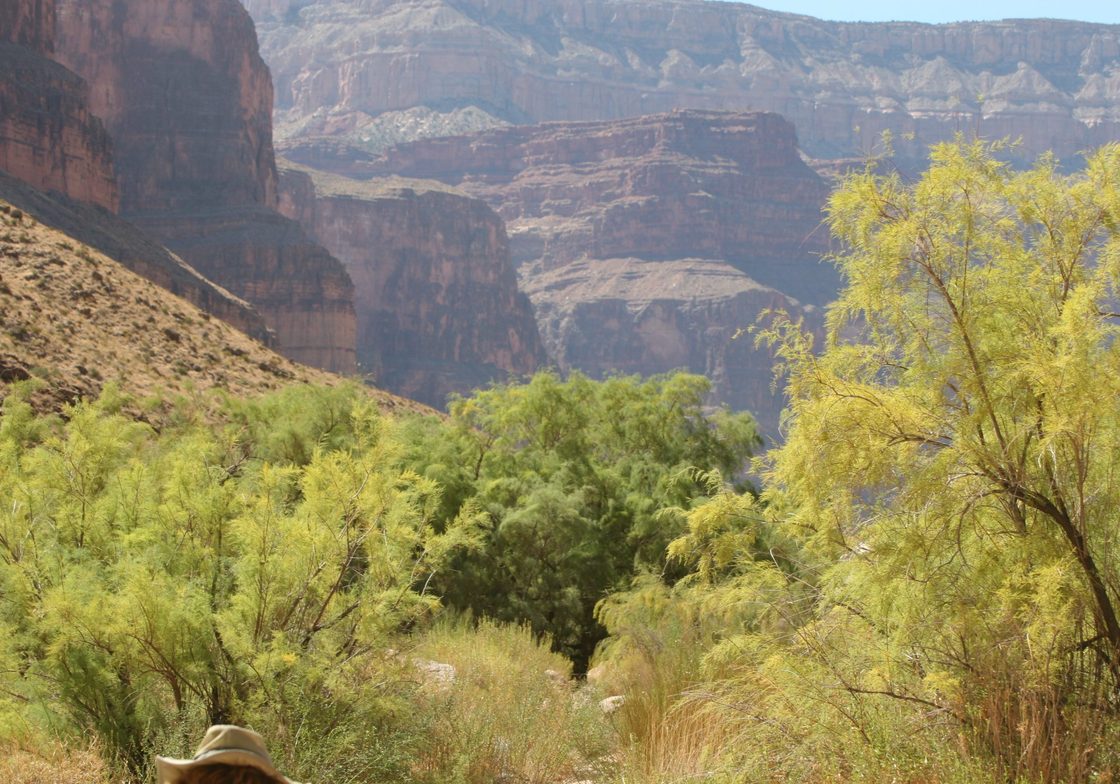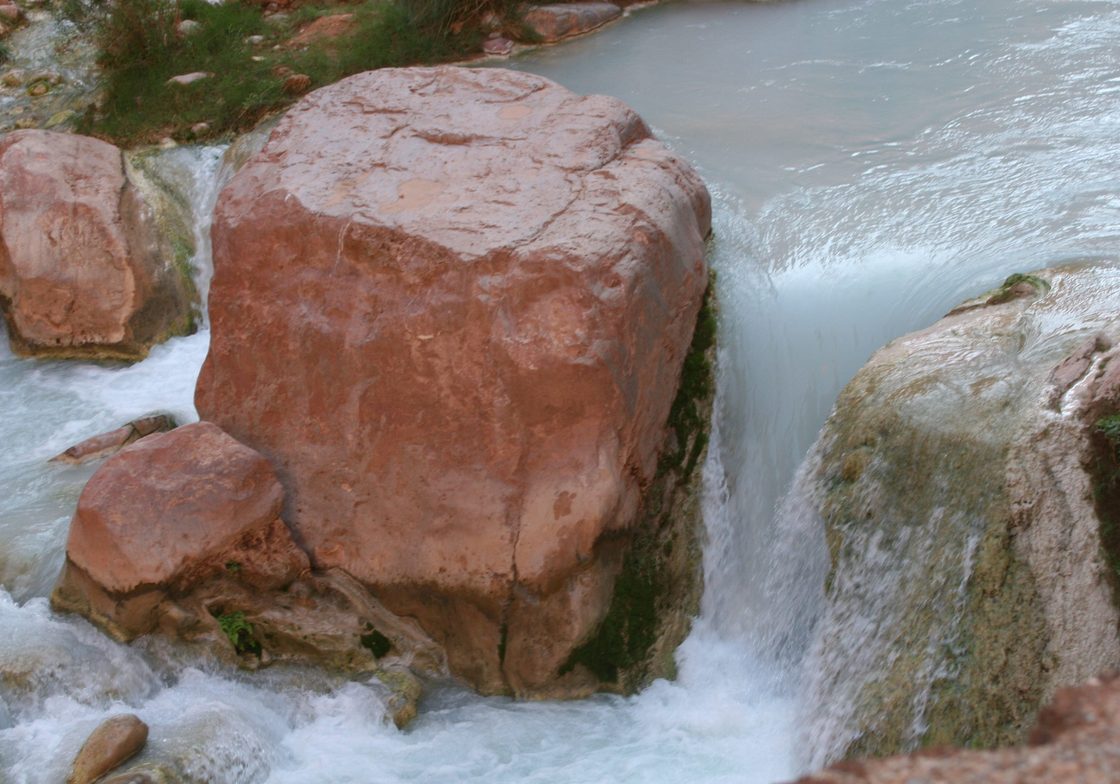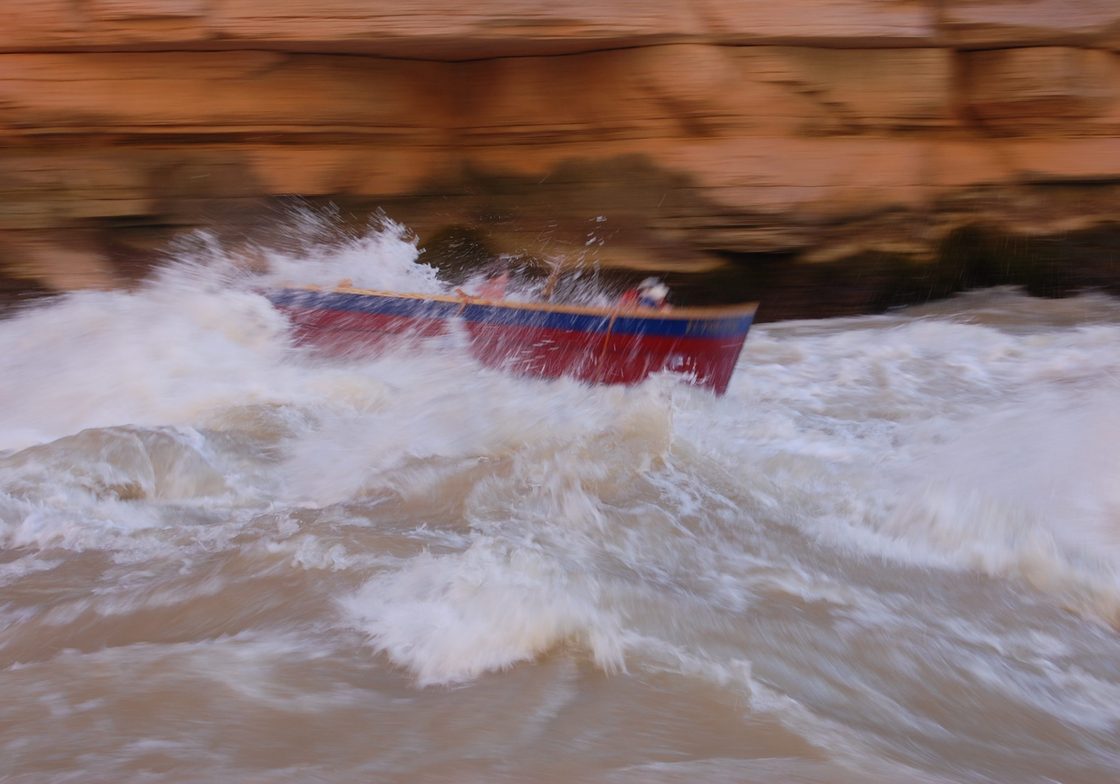 Questions about this trip?
This trip is planned by Carleton Alumni Relations staff. Contact Alumni Relations at alumni-office@carleton.edu or 1-800-729-2586 with any questions.
---
The Grand Canyon
The name itself reflects the awe felt by everyone who visits this special place. Join faculty leader Bereket Haileab on a fifteen-day adventure through one of the true wonders of nature. Our itinerary was created and sustained for many years by Beth Schwarzman '66, geologist and leader of ten previous Carleton Grand Canyon trips, who passed away in 2012.
This Is Real Adventure Travel
We will ride some of the biggest white-water rapids in North America, hike intriguing and pathless side canyons, camp on beaches along the river, and enjoy freedom from many of the comforts and distractions of modern life—no couches, phones, TV, or email. Instead we will spend our time with more elemental things: the river, the weather, the rocks, and each other. This is a participatory trip; everyone will help with camp chores, carry their own baggage to their campsite, and hike over steep rocks.

Our group of 20 Carleton alumni and friends will travel in dories—beautiful, stable boats rowed by skilled professional river guides. This is the best way to see the Grand Canyon, and dories are what John Wesley Powell used when he first ran the canyon in 1869. We will be repeating history!
We will be outdoors 24 hours a day, clambering in and out of boats, camping, hiking, running the river, and living in one of the most beautiful places in the world.
The trip will be rigorous. Good health and physical condition are musts. Please note that it will be hot, that there will be little protection from the sun, that it may rain, that the shoreline is rough and rocky, and that the river water is cold. No unusual skill, strength, or experience is needed beyond the ability to move about easily on uneven terrain and the willingness to take things as they come in a wilderness setting. However, the following considerations may help you determine if this expedition is right for you. Can you:
Ascend and descend two flights of stairs carrying a 20-pound bag without using a handrail in 90-degree heat?
Rise from a seated position on the ground up to 30 times a day?
Step up on a chair, stand up, and return to the floor easily?
Balance a plate of food on your lap while eating?
If any of these activities presents a challenge, you will want to consider signing up instead for one of our less strenuous Alumni Adventure trips.
Faculty Leader
Bereket Haileab is Professor of Geology at Carleton College, where his main teaching responsibilities are mineralogy, petrology, and geochemistry. Dr. Haileab began his geology career in 1980 and has traveled extensively in Eritrea, Ethiopia, Kenya, and Tanzania. His research career in East Africa began in 1985 with work at the Shungura Formation under the supervision of Francis Brown. He also worked in Middle Awash, Ethiopia, and at Gadeb prehistoric sites in central Ethiopia. Dr. Haileab's research interests are in the geology of the Hominid-bearing localities in East Africa, specifically of the Turkana Basin, northern Kenya, and Ethiopia. As a geologist, he has mapped volcanic ash deposits used to determine the ages of many early hominid fossils throughout Kenya and Ethiopia. In the early 1990s, he served as instructor at the Koobi Fora Paleoanthropology Field School, Kenya. In fall 2008, Dr. Haileab served as the Director of the Associated Colleges of the Midwest (ACM) program in Tanzania, where he took 22 students to study Ecology and Human Origins. He has taught at Carleton since 1993 and has led several field trips in the U.S. With Nancy Wilkie, he co-led 2014's Alumni Adventures trip to Ethiopia.
Basic Logistics
We will meet in Flagstaff, Arizona in the late afternoon of July 27. An informal welcome reception and dinner will be followed by an orientation from our outfitter. We'll re-pack our belongings into waterproof bags and sleep indoors for the last time on the trip! The next morning we'll take a 3-hour ride across the Painted Desert to Lee's Ferry on the Colorado River, where we'll join our river guides, load our belongings into the boats, and push off on a spectacular journey. On August 10 we will emerge from the canyon at Diamond Creek and travel back to Flagstaff. Many of us will choose to spend the night in Flagstaff before heading home the next day.
Pricing and Registration

$4,572 per person, plus $60 per person for both the pre-departure dinner on July 27 and return dinner on August 10. The total cost of the trip is $4,632 per person.
Included:
The river trip itself from launch to take-out, including all meals
July 27 welcome reception and dinner
August 10 return dinner in Flagstaff
Transportation between Flagstaff and the river
Professional guides and river guides
Tents and sleeping gear
Waterproof bags for personal clothing and sleeping gear
Study materials, including a waterproof river map and drawing materials
Not included:
Gratuity for river guides (recommended 7-12% or $320 to $540 per traveler)
Transportation from your home to Flagstaff and back
Accommodations in Flagstaff before and/or after the trip
Alcoholic beverages
Payment and Refund Policy
An $800 deposit is due with registration. This deposit is non-refundable.
An additional payment of $2,000 is due by December 15, 2020. The balance of $1,832 is due by February 28, 2021.
Any cancellation must be made in writing.
PLEASE NOTE: Because of the way Grand Canyon trips are structured, after December 15, 2020, payments will be refunded only if we can fill the space on the trip. We strongly recommend that you purchase travel insurance, and we'll send information with registration.
TOUR OUTFITTER: Arizona Raft Adventures, operated by Alexandra "Alex" Elliott Thevenin '97 (daughter of Jessica Youle '68)
---
Questions about this trip?
This trip is planned by Carleton Alumni Relations staff. Contact Alumni Relations at alumni-office@carleton.edu or 1-800-729-2586 with any questions.