May 18 – 26, 2022 (9 days)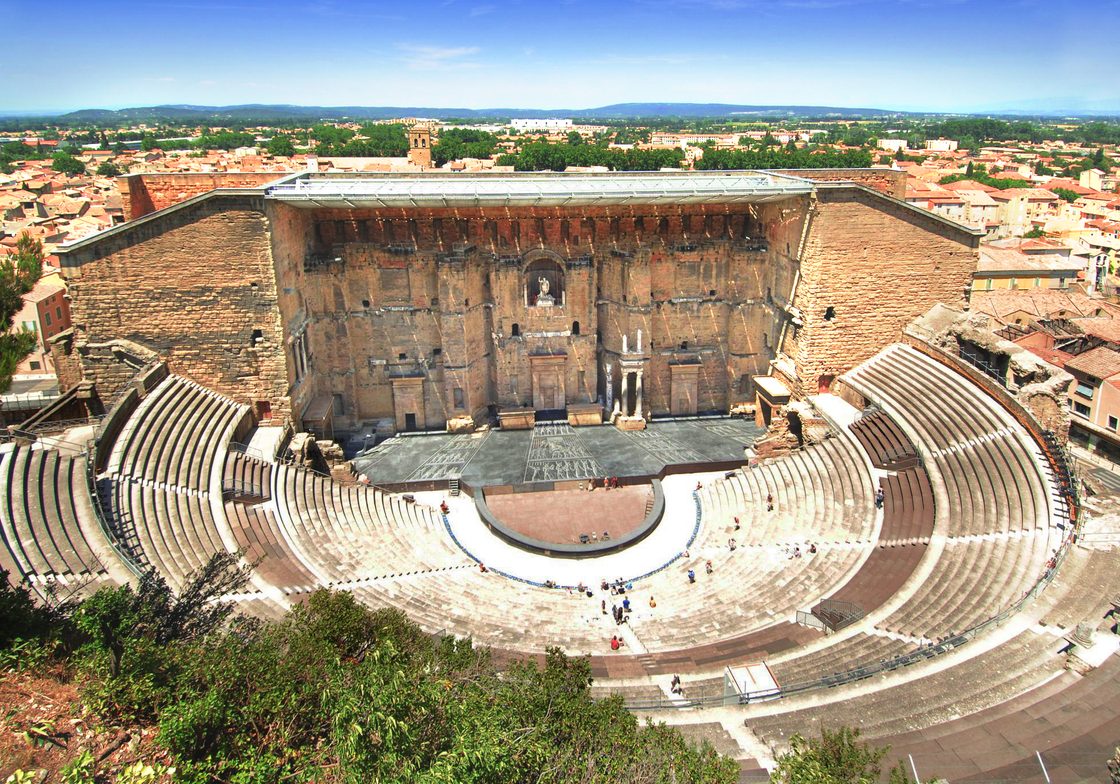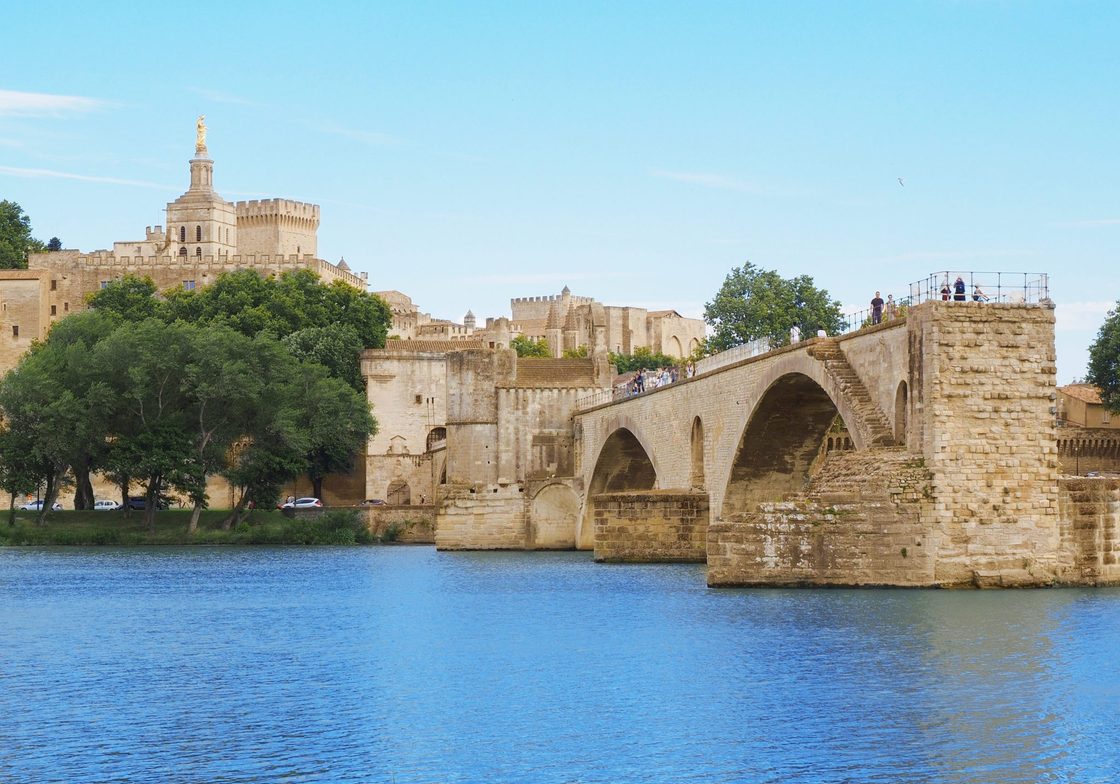 Pont-Saint-Benezet, Avignon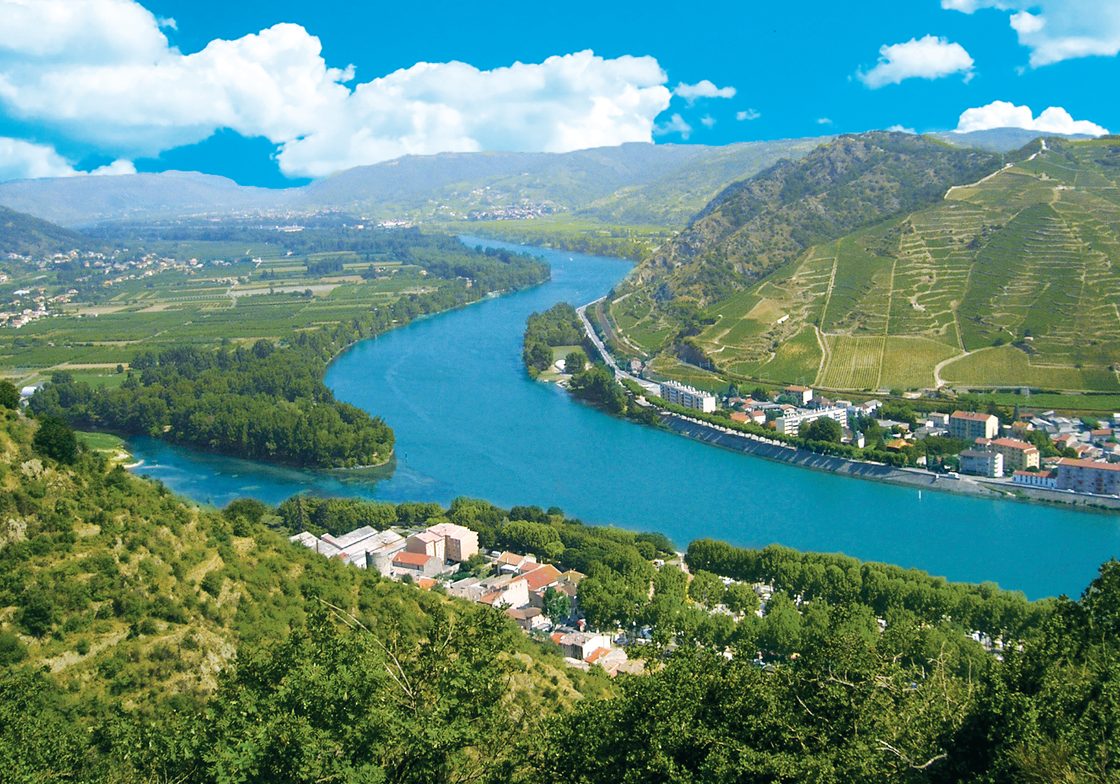 Tournon-sur-Rhône, France
The Trip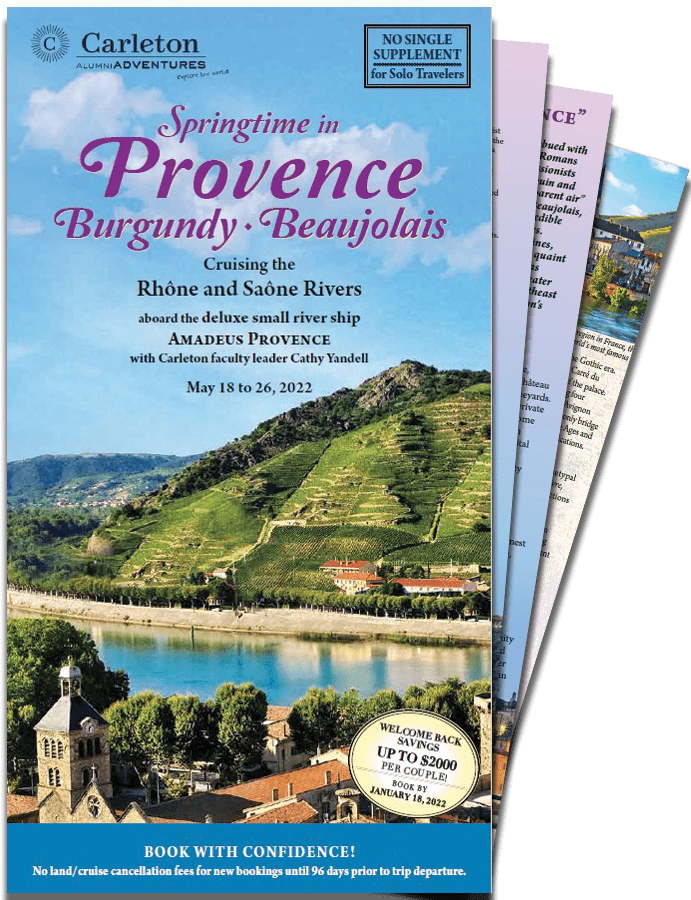 Join Carleton's Cathy Yandell on this nine-day French sojourn in world-famous Provence and the wine regions of Burgundy and Beaujolais during springtime, the best time of year to visit. Cruise from historic Lyon along the fabled Rhône and Saône Rivers aboard the Amadeus Provence. Enjoy an excursion to the Beaujolais vineyards for a private wine tasting and fortepiano performance at the Château de Montmelas, and a walking tour of Lyon, France's gastronomique gateway. Dock in the heart of port towns and visit the legendary Hôtel-Dieu in Beaune, the Roman city of Orange, the medieval Papal Palace of Avignon, and the wonderfully-preserved Roman amphitheater in Arles. Marvel at the UNESCO-inscribed Pont du Gard, an exquisite 2,000-year-old aqueduct, and classical antiquities of Vienne. Experience a specially-arranged wine and chocolate tasting with a well-known French oenologist in Vienne. The carefully-designed Pre‑Program Option features cosmopolitan Geneva, Switzerland, and the beautiful towns of Gruyeres and Montreux, Switzerland.
Study Leader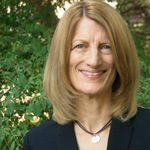 Cathy Yandell, W.I. and Hulda F. Daniell Professor of French and Francophone Studies, teaches a variety of courses at Carleton, from advanced French language classes to "Banned Books" to "Gender and Sexuality in the Francophone World." She has published widely on French Renaissance literature and culture, focusing on such questions as the human body and cognition, time, and visual culture. In 2019, by some quirk of fate, Cathy was knighted by the French government into the Ordre des palmes académiques. Having led ten programs abroad (mostly to France, but also to Greece and India), always with students, she is particularly excited to explore Provence with Carleton alums. Cathy is currently writing a commissioned book on La joie de vivre, the French Art of Living Well,and would love to share some of her discoveries with the participants in this Alumni Adventure.
Itinerary
Day 1 – Depart the U.S.
Day 2- Lyon, France/Embark Amadeus Provence
Day 3 – Tournus for Beaune/Mâcon for Beaujolais
Day 4- Lyon
Day 5- Avignon
Day 6 – Arles
Day 7 – Châteauneuf-du-Pape for Orange and Pont du Gard
Day 9 – Lyon/Disembark ship/Return to the U.S.
Pre-Program Option: Geneva and the French Alps
This pre-program is available at additional cost. Details will be provided with your reservation confirmation.
Pricing Per Person (8 nights)
Starting at $3,695 double occupancy, with "Welcome Back Savings" through January 18, 2022, $4,250 after January 18, 2022.
Single accommodations are limited. Single supplement is waived for solo travelers. This offer is limited, based on availability and usually sells out quickly. Call today!
Optional Pre-Program extension to Geneva and the French Alps
$1,645 per person double occupancy / $1,995 per person single occupancy
For detailed pricing, ship and cabin information, download the complete brochure.
Additional Information
Download the complete brochure. For more information or to reserve your space on this trip, please call 800-811-7244 or email Carleton College Alumni Adventures.
Program details are subject to change.