June 25 – July 5, 2022 (11 days)
Capacity: 16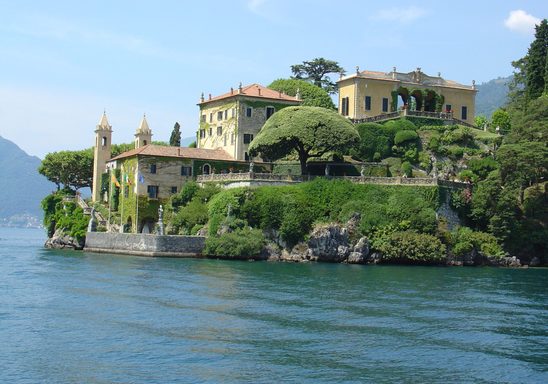 Villa del Balbianello, Lenno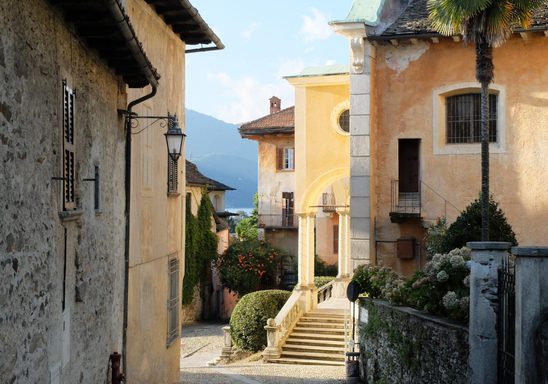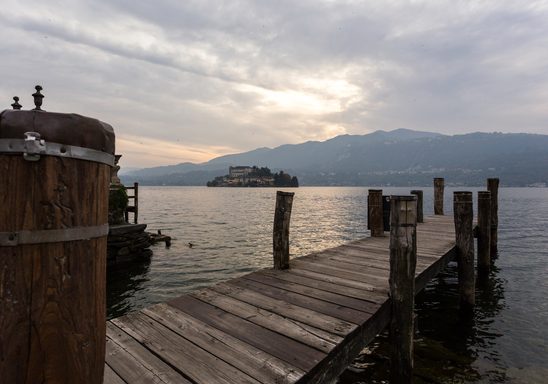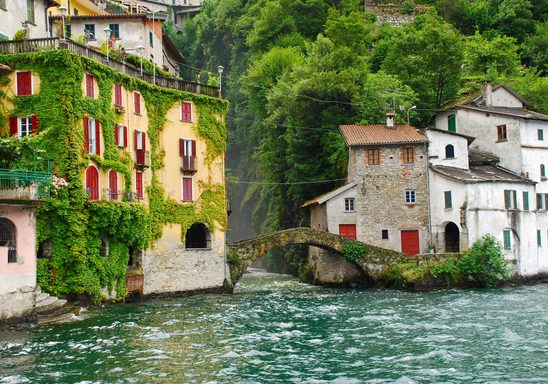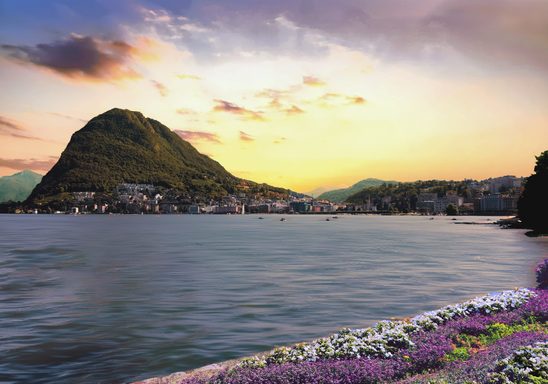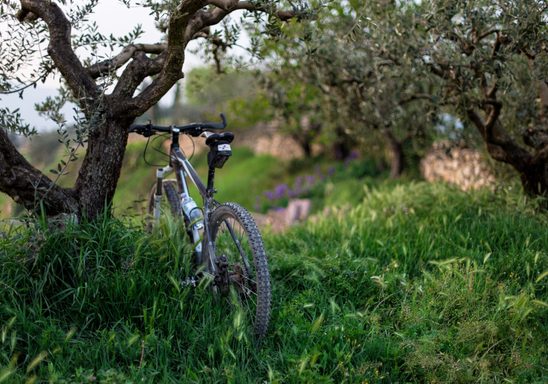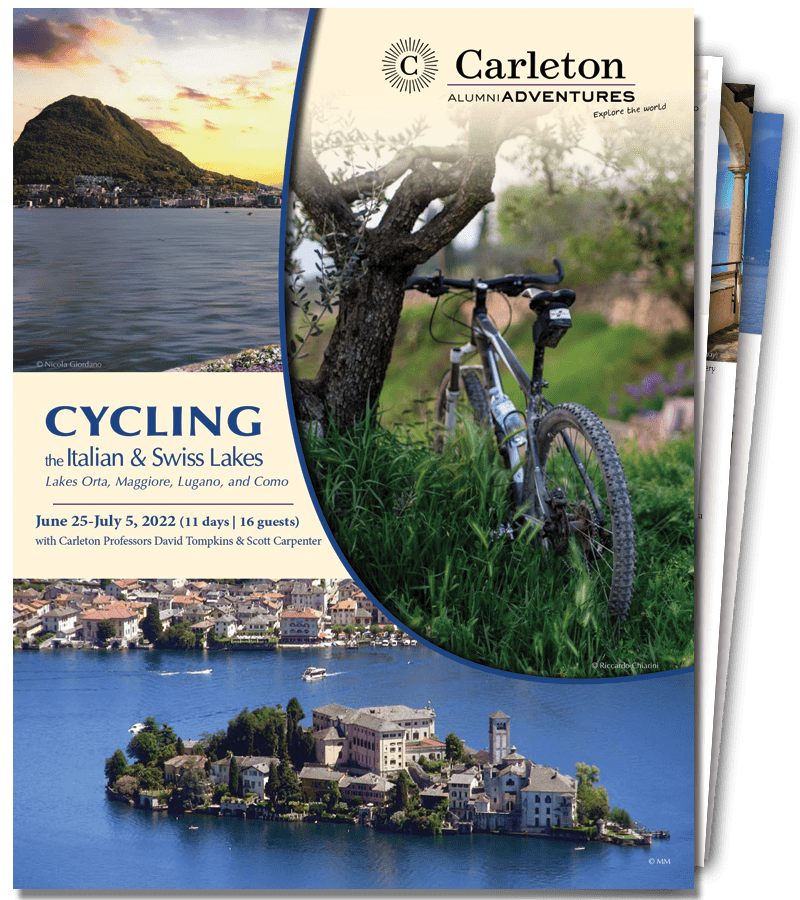 The Trip
Join Carleton alumni on this active program to explore four stunning Italian and Swiss lakes with a group of 16 fellow Carls, two expert English-speaking cycling guides, plus two Carleton faculty leaders who enjoy cycling in their free time: David Tompkins, Associate Professor of History and Director of European Studies, and Scott Carpenter, Marjorie Crabb Garbisch Professor of French and the Liberal Arts.
Enjoy magnificent lake and mountain scenery while cycling and during several ferry rides. Cycle between charming towns and along country roads (from 18 to 41 miles per day for seven of the tour days). Each day, your two expert cycling guides will handle the logistics while you cycle, experience, and learn. During evening discussions, as you unwind from a day of pedaling and exploring, David will address topics in the region's history and culture, and Scott will discuss travel writing and notions of cultural identity in Europe.
Quality bikes are included (electric bikes are available), and you will stay in comfortable hotels for nine nights with just one single-night hotel stay. Hike up the Sacro Monte di Orta, a UNESCO World Heritage Site. Cycle through the diverse landscapes of Lagoni di Mercurago Natural Park. Sample wines, grappa, gelato, cappuccino, chocolate, and fine local fare.
Other highlights include guided walks and independent time in picturesque towns; medieval cathedrals and churches adorned with frescoes; the imposing castle of Rocca d'Angera; the "hanging" monastery of Santa Caterina del Sasso; and the 12th-century Santa Maria di Piona Abbey, a masterpiece of Lombard architecture.
If you enjoy cycling and wish to do so along the spectacular lakes of northern Italy and southern Switzerland, I recommend that you contact the Alumni Adventures office today, as this program is limited to only 16 Carls and friends.
Tour Leaders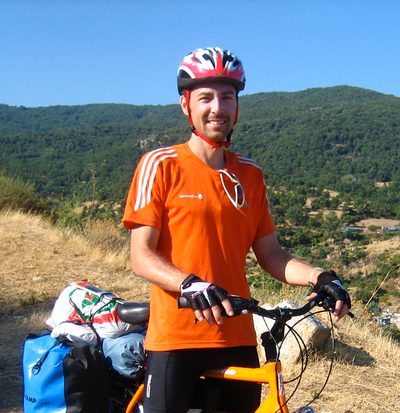 David Tompkins is an Associate Professor of History and the Director of European Studies at Carleton College, where he teaches a broad range of courses on European history. In his own research, he specializes in the culture and societies of Central Europe. David spent his undergraduate years at Rice University and did his graduate work at Columbia University. He has lived for extended periods in Europe, and traveled there extensively. A marathon runner and cycling enthusiast, David has been on extended bike tours in France, Italy, and Central Europe. He has led four previous alumni tours to Europe, including a cycling trip in the Czech Republic and Austria. During evening discussions, David will talk about the history and culture of northern Italy, the rise of populism in Europe, and the history and future of the European Union.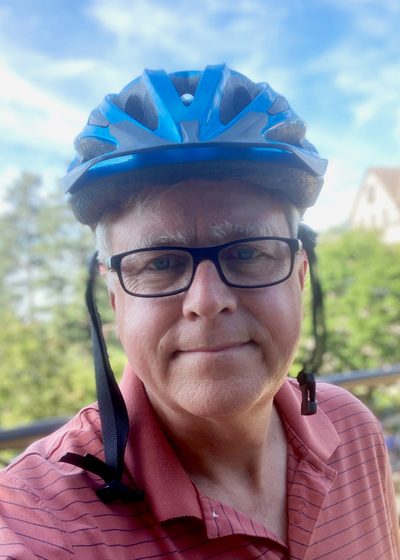 Scott D. Carpenter, Marjorie Crabb Garbisch Professor of French and the Liberal Arts, is an old hand at traipsing through Europe. In addition to spending several years in France, he has accompanied students to Madrid and Berlin, taught in Copenhagen, and sojourned repeatedly in Venice. At Carleton, Scott teaches French language and literature, as well as a course in creative travel writing for the Cross-Cultural Studies Program. With five academic books under his belt (dealing primarily with nineteenth-century literature), he also engages in creative writing—most recently with his travel memoir, French Like Moi: A Midwesterner in Paris. During the evening sessions of the upcoming trip, Scott looks forward to discussions about travel writing, the role of study abroad in the Carleton education, and notions of cultural identity within Europe. Serving as a counterpoint to his younger and fitter co-leader, Scott plans to draft off the cyclists ahead of him.
Prices Per Person (9 nights)
Double Occupancy (14-16 participants) $6,495
Double Occupancy (12-13 participants) $7,145
Double Occupancy (10-11 participants) $7,345
Single Supplement $845
Single room supplement will be charged when requested or required (limited availability).
With fewer than 10 participants, a small group surcharge may be added.
Itinerary
Day 1: Fly to Milan
Day 2: Arrive in Milan, Italy | Private transfer to hotel on Lake Orta | Welcome dinner
Day 3: Lake Orta Cycling | Sacro Monte di Orta
Day 4: Cycling from Lake Orta to Lake Maggiore | Lagoni di Mercurago Natural Park | Angera
Day 5: Rocca d'Angera | Cycle Lake Maggiore | Santa Caterina del Sasso Monastery | Luino
Day 6: Day at leisure
Day 7: Lugano, Switzerland: walking tour | Lenno, Italy
Day 8: Ferry to Bellagio | Villa Melzi | Como | Ferry to Lenno
Day 9: Villa del Balbianello | Cycle to Como | Ferry to Lenno
Day 10: Cycle to Colico | Wine cellar | Santa Maria di Piona Abbey | Lenno | Farewell dinner
Day 11: Private transfer to the airport | Fly home
Additional Information
For more information, and to be added to the waitlist and informed if spaces become available, call 800-811-7244 or email carleton@studytours.org.