March 13 – 25, 2022 (13 days)
Capacity: 20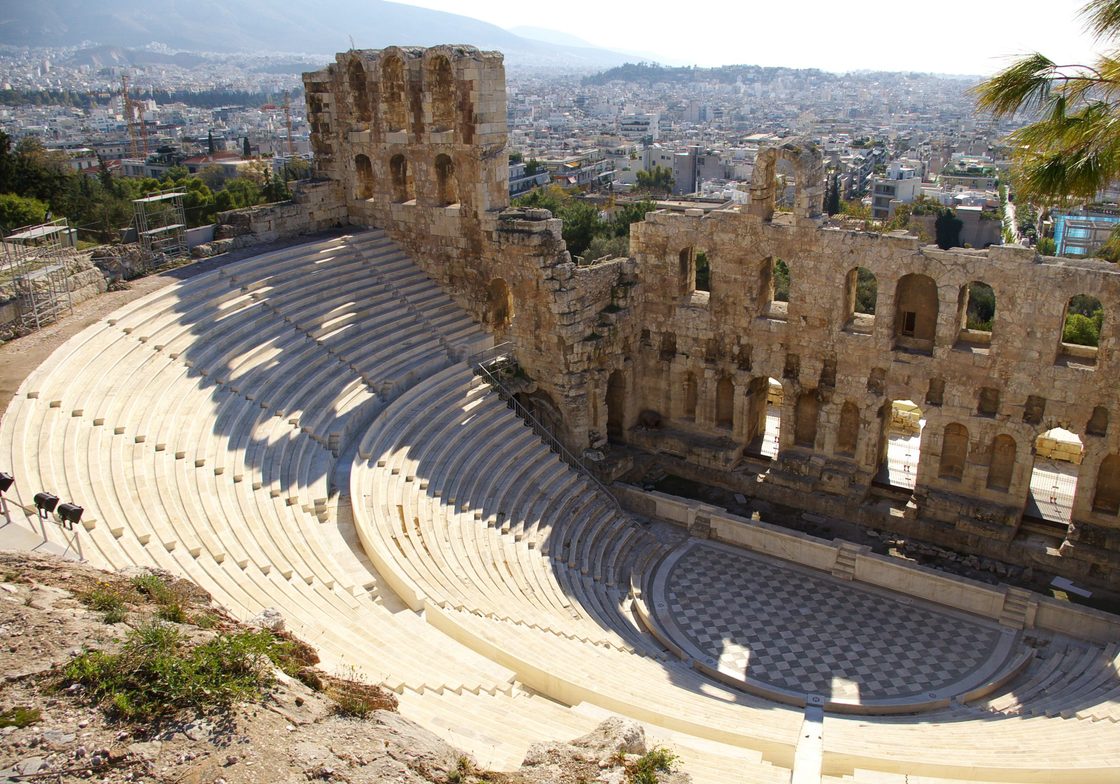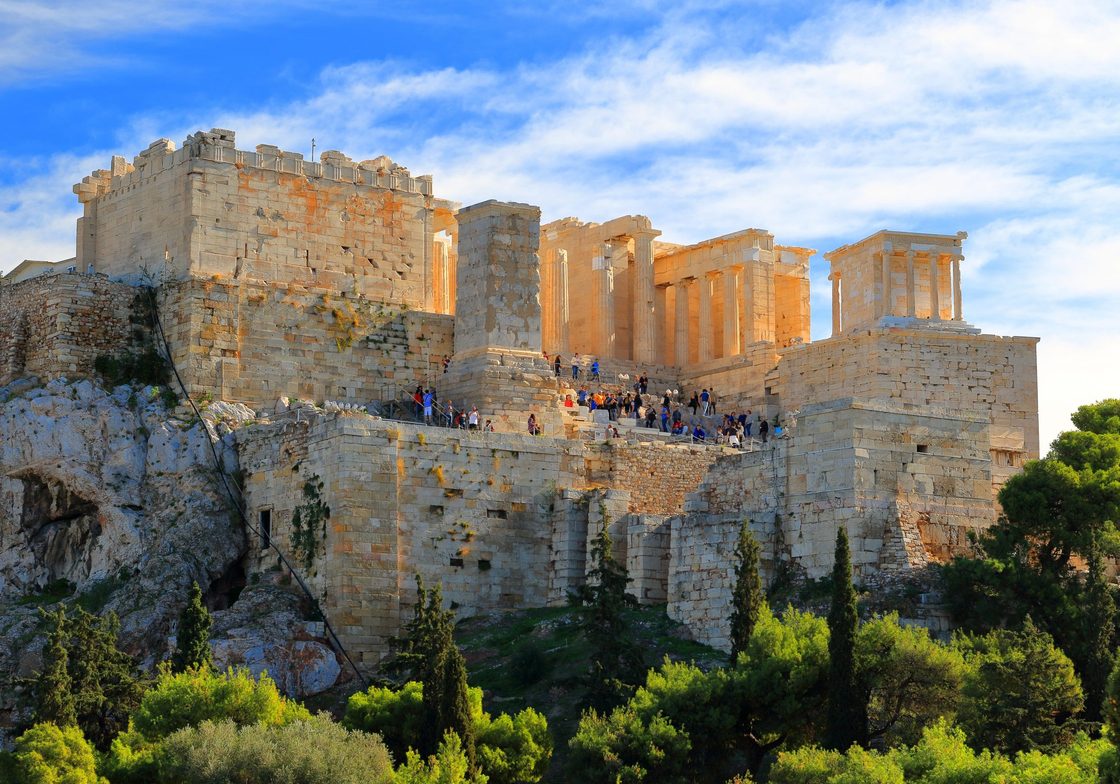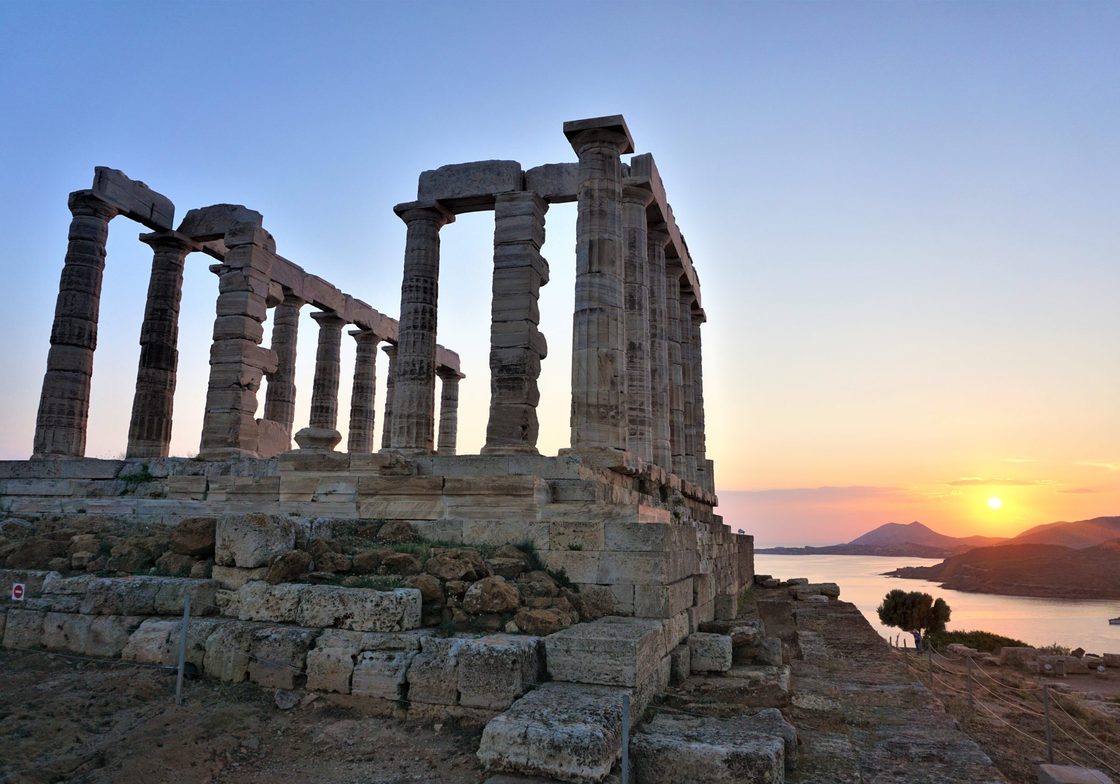 Temple of Poseidon at Sounion
The Trip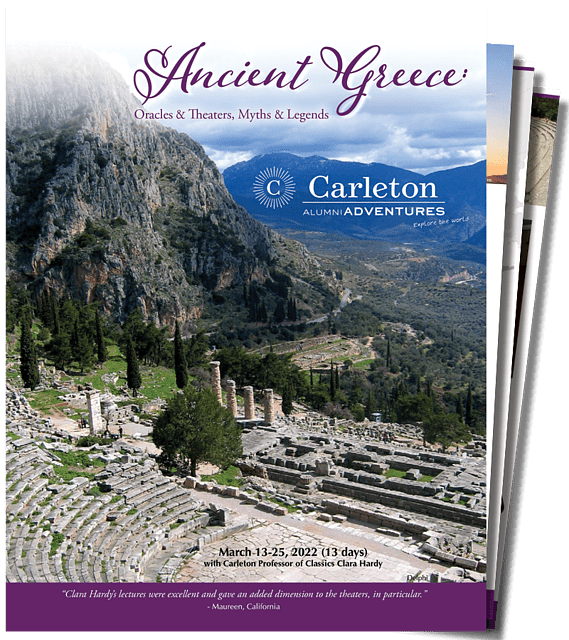 Delve into the world of ancient Greek mythology, religion, drama, literature, art, and history with Carleton Professor Clara Hardy and an excellent Greek guide on this exploration of "sacred spaces" of the ancient Greek world.
Travel with a popular Carleton professor whose teaching and research interests include ancient drama, mythology, rhetoric, and gender studies, all of which can be addressed in situ on this tour in and around Athens, Delphi, and the Peloponnese.
Explore ancient Greek religion and mythology while visiting sites associated with the rites and stories, such as Eleusis, center of the ancient mystery cult called the Eleusinian Mysteries; and the oracle of Trophonius, which predates Delphi.
Visit SIX UNESCO World Heritage sites:
Athens' Acropolis, with its stunning Parthenon and Erechtheion temples, plus the nearby Acropolis Museum;
the 10th-century monastery of Hosios Loukas, on the slopes of Mount Helicon, which has some of the country's finest Byzantine frescoes;
the greatest ancient oracle, Delphi, located in a spectacular mountain setting;
Olympia, the original site of the Olympic Games for 1,000 years, starting in 776 B.C.;
the Bronze Age fortress-palace of Mycenae, legendary home of Agamemnon and Clytemnestra;
and the ancient sanctuary of Epidaurus, with its well-preserved, 4th-century B.C. theater.
Marvel at world-class museum collections of marble and bronze sculptures, exquisite gold jewelry, and icons, including the National Archaeological Museum in Athens.
Gaze upon breathtaking mountain vistas and seascapes.
Relax at centrally-located, comfortable (often luxurious) hotels.
Savor delicious, healthy Mediterranean cuisine.
Throughout your travels an expert trip manager handles all of the logistics, so you can relax, enjoy, and learn.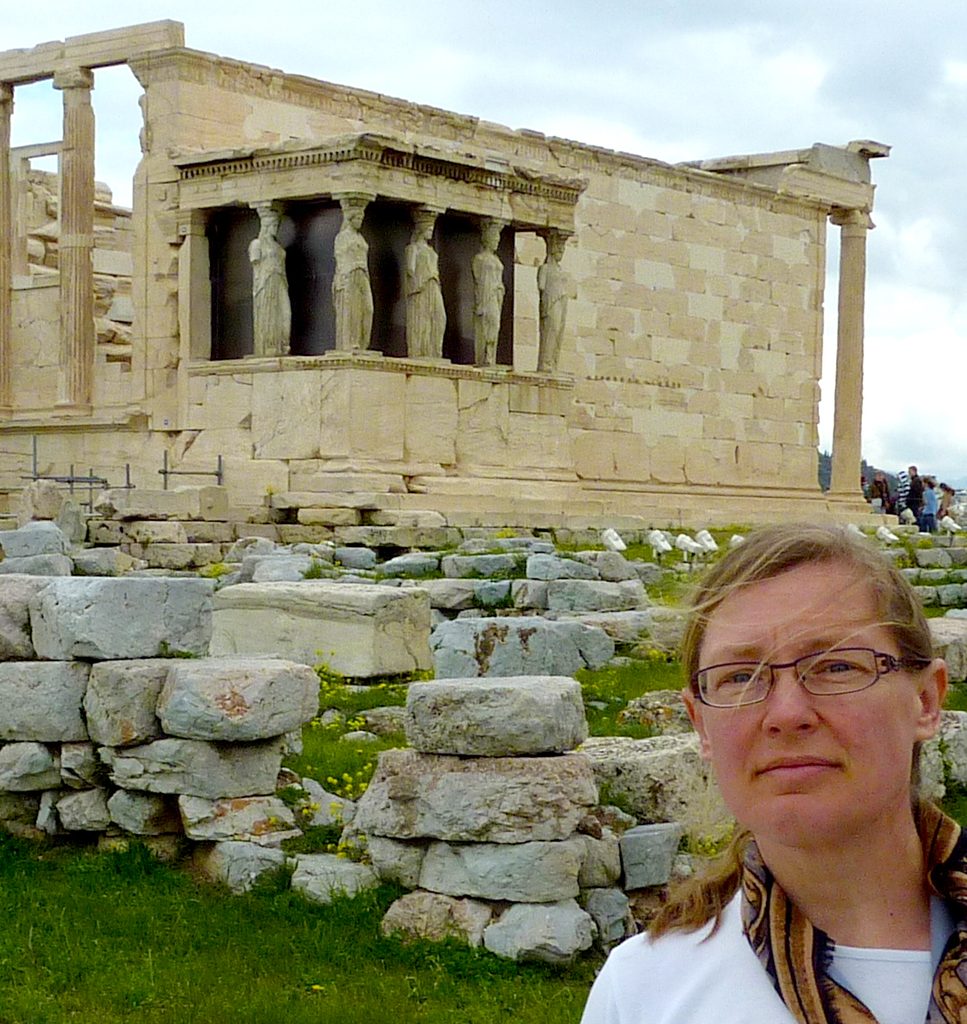 Faculty Leader
Clara Hardy has taught Classics at Carleton since 1990. Her current research is on the performance of drama in Athens and Rome, and her forthcoming book is entitled Athens 415: The City in Crisis (U. Michigan Press). Clara regularly teaches courses on gender and sexuality, classical mythology, and ancient drama, and has collaborated extensively with Ruth Weiner (Theater), most recently on productions of Euripides and Aeschylus at Carleton. She has enjoyed many research excursions around Greece to explore the physical contexts of ancient drama both in and out of Athens, and led a previous incarnation of this tour in 2015.
Tour Prices Per Person
Double Occupancy (16-20 participants) $5,545
Double Occupancy (12-15 participants) $6,245
Single Supplement $945
Single room supplement will be charged when requested or required (limited availability). With fewer than 12 participants, a small group surcharge may be applied.
Itinerary
Sunday, March 13, 2022: Depart home on flights to Athens, Greece
Monday, March 14: Arrive in Athens | Private transfer to hotel
Tuesday, March 15: Athens – Acropolis, Acropolis Museum, PM at leisure | Welcome dinner
Wednesday, March 16: Athens – AM walking tour: Kerameikos, Agora, Roman Agora | PM at leisure
Thursday, March 17: Athens – National Archaeological Museum | Brauron | Cape Sounion | Athens
Friday, March 18: Eleusis | Livadia | Hosios Loukas | Arachova
Saturday, March 19: Delphi | Arachova
Sunday, March 20: Olympia
Monday, March 21: Olympia | Nafplion
Tuesday, March 22: Mycenae | Nafplion | PM at leisure
Wednesday, March 23: Epidaurus | Nafplion | PM at leisure
Thursday, March 24: Corinth | Athens | Farewell dinner
Friday, March 25: Private transfer to Athens Airport | Fly home
Additional Information
For more information please call 800-811-7244 or email Carleton College Alumni Adventures.