May 15 – June 1, 2023 (18 days)
Capacity: 20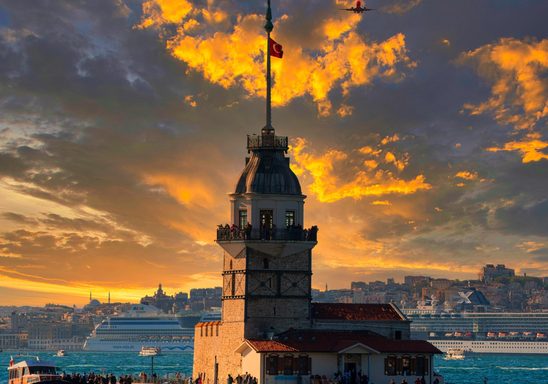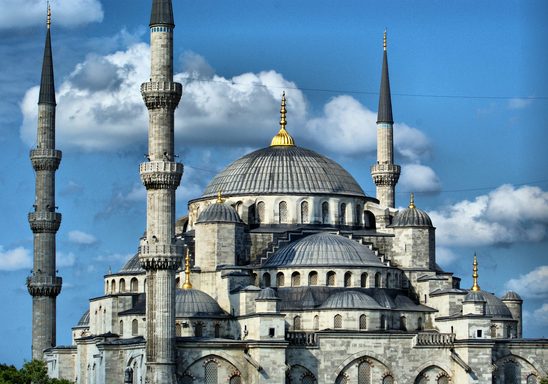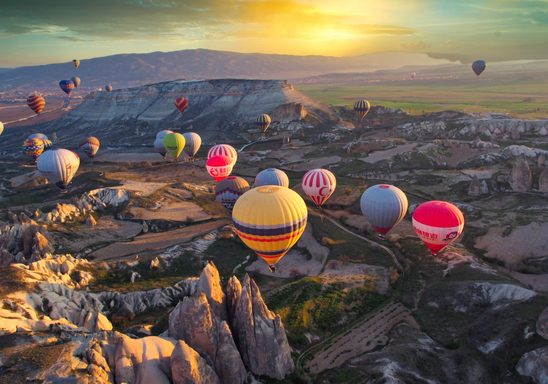 Cappadocica, hot air balloons at sunrise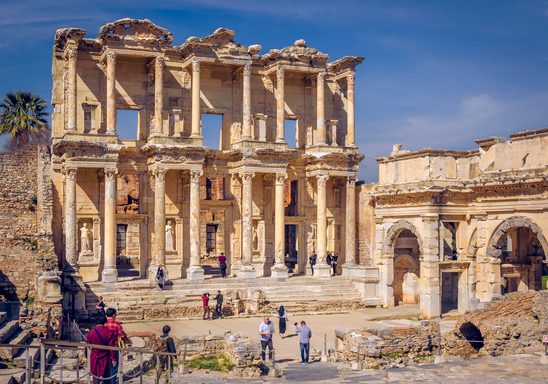 Celicius library, Ephesus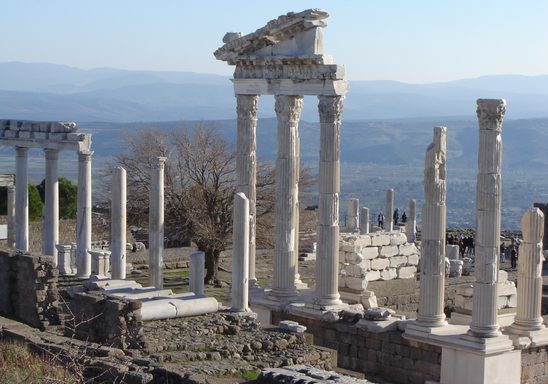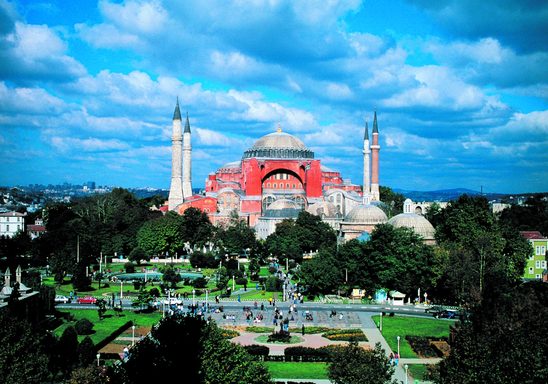 The Trip
This all-inclusive, comprehensive, 18-day Alumni Adventure is led by Don and Roxy Barry of the class of 1970 who, between them, have lived in Türkiye for 30 years. An expert local guide and a professional tour manager will also accompany you throughout.
Get to know Türkiye in all sorts of ways, such as by enjoying several dinners and conversations with a number of local students who were either taught by Roxy's parents or by Don and Roxy. Embark on a chartered boat in Istanbul and leisurely wend our way up and down the Bosphorus Strait, discovering the Asian side of the Bosphorus and the town of Kadiköy, its fish markets, and interesting shops; and visit the nearby mission school in Üsküdar. In Talas, where Roxy grew up, visit the mission school founded by Henry K. Wingate, Carleton class of 1887.
Other highlights:
Discover six UNESCO World Heritage Sites: historic areas of Istanbul and Cappadocia, plus the fascinating archaeological sites of Çatal Höyük, a prehistoric settlement that flourished around 7000 B.C.; Ephesus, the best preserved classical city in the eastern Mediterranean; Troy, site of the epic siege in Homer's Iliad; and Pergamum, one of western Asia's greatest ancient cities.
Enjoy a total of seven nights in Istanbul for in-depth exploration, including Hagia Sofia, the monumental, 6th-century church built by the Emperor Justinian; Topkapı Palace, which was the imperial residence of 25 Ottoman Sultans; the magnificent Blue Mosque; the Archaeological Museum and Museum of Turkish and Islamic Art; the Underground Cistern; and much more.
See the capital city of Ankara's mausoleum of Atatürk, who created the modern Republic of Türkiye in 1923 out of the ruins of the Ottoman Empire; and visit the Museum of Anatolian Civilizations, with extraordinary artifacts of the Hittites, Assyrians, Phrygians, Lydians, and others.
In the dreamy, pumice landscapes of Cappadocia, spend three nights in a cave-style hotel and visit homes and churches carved into the soft rock. See folklore dances and artisans making pottery, and learn about various types of woven goods.
This will also be a gastronomical tour, featuring different regional cuisines and a variety of restaurants specializing in Ottoman palace dishes or fish, kebabs, or dumplings. Almost all meals are included, and we will enjoy 4- or 5-star accommodations for 16 nights.
I hope you will join this custom-designed tour, discovering many of the greatest highlights of Türkiye and gaining special insights that can only be provided by Don, Roxy, and your expert local guide.
Carleton Leaders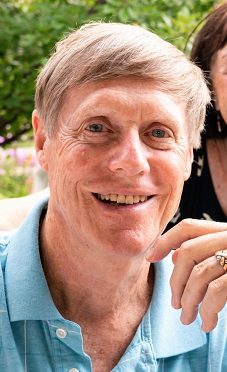 After graduating from Carleton with a major in philosophy, Don Barry '70 went to Yale Divinity School. Roxy and Don got married in 1971. After their honeymoon in Türkiye with Roxy's parents, they decided it would be wonderful to teach in Türkiye. Don then went to night and summer schools to get certified in math, and ended up teaching high school math for 41 years, the last 34 at Phillips Academy in Andover, MA. It is fair to say that he easily grew to love Türkiye, its people, topography, and incredible history. On a trip back to Türkiye in 1983 he discovered that a renaissance in Turkish rug weaving was developing. That led to a 29-year side business selling Turkish rugs to friends, colleagues, and friends of friends out of their home. In 2018 and 2020 he and Roxy taught a course to the senior citizens in Northfield on Türkiye, and they will repeat the course for those who want to go on this trip.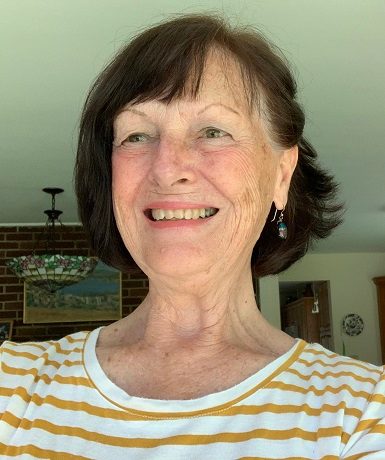 Roxy Barry '70 was born and raised in Türkiye. Her parents joined the United Church of Christ (UCC) Board of World Missions in 1946 as educational missionaries. The boarding school they taught at drew nationally, but was in a small village of 2,000 people with one motorized vehicle, plus lots of donkeys and oxcarts. Her sister, Deborah, and she went to the local village elementary school, learned village Turkish, and then for junior high and high school went to a mission school in Istanbul where they learned a more refined Turkish. The mission school was a dual language school: math, English, and science were in English; history, Turkish language and literature were in Turkish. She grew up immensely proud of Türkiye and very steeped in its culture. Since her grandparents and parents had gone to Carleton, she followed in their footsteps. After Carleton she got a Masters in Elementary Education from Goucher, and then she and Don taught in Türkiye for seven years at a mission school in Tarsus (1973-76) and at a high school in Istanbul called Robert College (1976-80).
Tour Prices (16 nights)
Per person, double occupancy
17-20 participants $6,795
13-16 participants $7,295
Single Supplement $995
Single room supplement will be charged when requested or required (limited availability).
With fewer than 13 participants, a small group surcharge may be added.
Itinerary
Monday, May 15, 2023: Depart home
Tuesday, May 16: Arrive Istanbul, Türkiye | Welcome reception
Wednesday, May 17: Istanbul: Hagia Sophia, Topkapi Palace, Underground Cistern, Archaeological Museum
Thursday, May 18: Istanbul: Blue Mosque, Hippodrome, Museum of Turkish and Islamic Art, Arista Bazaar
Friday, May 19: Istanbul: Spice Market, Bosphorus cruise, Anadolu Kavağı, Robert College, Karaköy
Saturday, May 20: Istanbul: Grand Bazaar
Sunday, May 21: Fly to Ankara | Ankara: Atatürk's Museum and Mausoleum, Museum of Anatolian Civilizations
Monday, May 22: Avanos | Göreme National Park | Cappadocia
Tuesday, May 23: Kayseri: Talas American College | Cappadocia
Wednesday, May 24: Kaymakli Underground City | Ihlara Canyon | Whirling Dervish Ceremony | Cappadocia
Thursday, May 25: Kervansaray | Konya: Mevlâna Museum & Rumi's Tomb
Friday, May 26: Çatal Höyük | Sille Subaşı | Konya
Saturday, May 27: Fly to Izmir | Ephesus | Kuşadası
Sunday, May 28: Ephesus | Ephesus Archaeological Museum | Kuşadası
Monday, May 29: Pergamum | Troy | Çanakkale
Tuesday, May 30: Gallipoli | Istanbul
Wednesday, May 31: Kadıköy | Üsküdar American Lisesi | Kuzguncuk | Farewell dinner
Thursday, June 1: Depart Istanbul | Fly home
Download the brochure for the complete detailed itinerary.
Additional Information
For more information or to reserve your space, please call 800-811-7244 or email Carleton College Alumni Adventures. To make a reservation online click here.