April 18-29, 2023 (12 days)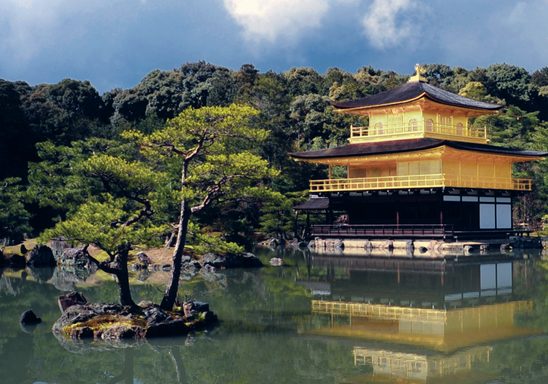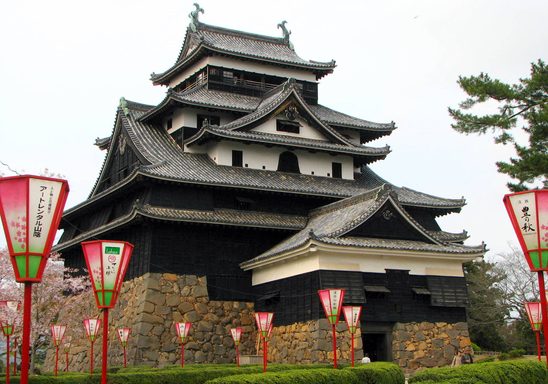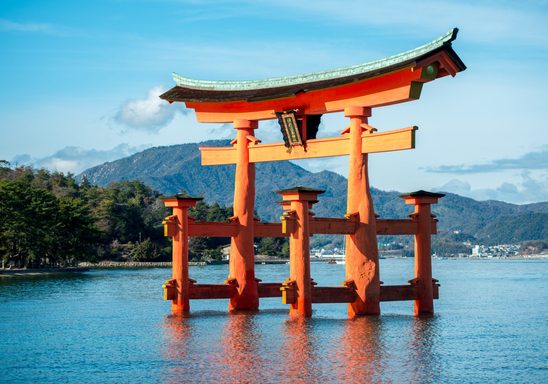 The Torii Gate, Itsukushima Shrine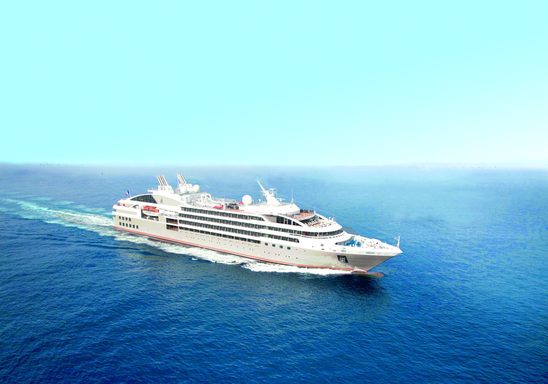 Le Soléal 5-star, 110-cabin, small ship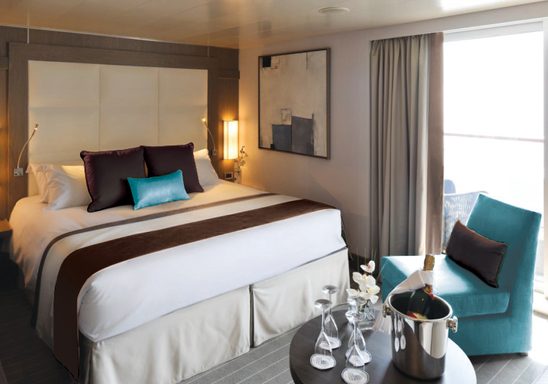 Stateroom aboard Le Soléal
The Trip
Experience the timeless splendor of Japan and South Korea on this unique itinerary, featuring a seven-night, five-star cruise across the full length of the historic Inland Sea of Japan, plus three nights at a deluxe hotel in Kyoto. Enjoy port calls at captivating points of interest, including seven UNESCO World Heritage Sites. From enchanting Kyoto to storied Hiroshima and on to Miyajima and the Buddhist wonders of Gyeongju, South Korea, relish in the awe-inspiring beauty of these historic ports of Japan and South Korea. Enhance your voyage with the Iconic Tokyo Pre-Program and/or Osaka and Nara Post-Program Options.
Faculty Leaders
Kathryn Sparling, Tanaka Memorial Professor of International Understanding and Japanese, Emerita, taught Japanese language and literature at Carleton from 1983 to 2015, and for ten years before that at Columbia University and The University of Michigan. Her scholarship focuses on modern fiction, and she has translated works by Yukio Mishima and others, but, over the years, she has offered courses on every genre and every age of Japanese literature. She has directed or otherwise facilitated many off-campus study programs in Tokyo and Kyoto, including one for Carleton faculty members in 2000. All told, she has spent about twelve years in Japan, beginning in 1963. These days she makes pottery in Northfield, stretching skills accumulated under the guidance of a talented—and patient—Kyoto potter.
Musashi Tachikawa is a Harvard Ph.D. and Doctor of Letters from Nagoya University. He has taught Sanskrit, Hinduism, Indian and Tibetan Buddhism, and Buddhist history, at Nagoya and elsewhere, since 1970. As a visiting professor at Leiden University, The University of Chicago, and The University of California, Berkeley, he has offered courses on Indian logic and Buddhist iconography. From 1993 to 2003 he served as Professor and mounted exhibitions at The National Museum of Ethnology, Osaka. His research interests are wide-ranging, from the theoretical structure of religions (Buddhism, Hinduism, and Shinto) to close analysis of temples, rituals, and mandalas. Last year he published a two-volume history of Buddhism throughout Asia. His current work focuses on Japanese tantrism and Pure Land Buddhism. He is a photographer, and he loves trees.
---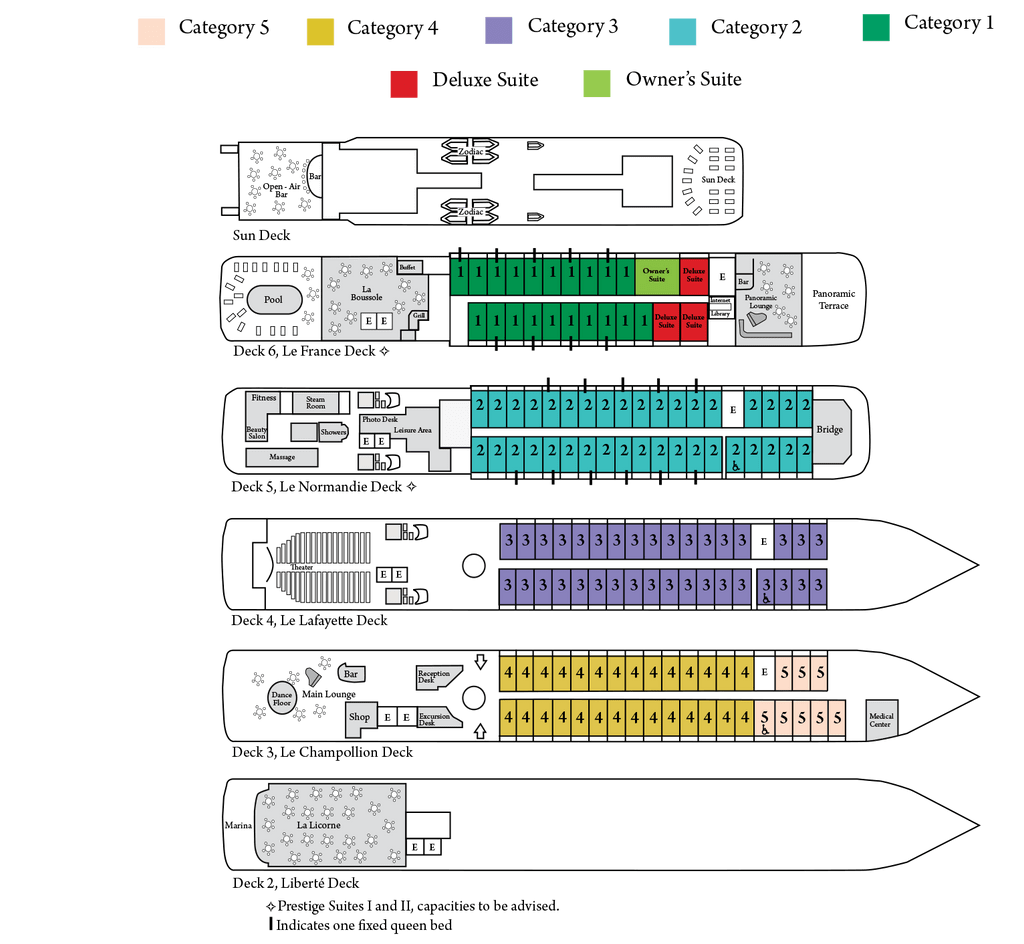 Program Rates
Special early booking savings if booked prior to September 21, 2022.
Cabins starting at $6,595 per person, double occupancy with early booking saving; $7,585 per person double occupancy after September 21, 2022
A limited number of cabins are available for single occupancy. Single supplements apply across all categories at 160% of the per person, double occupancy price.
(Availability is limited, contact us for details – 800-811-7244 or carleton@studytours.org)
Download the detailed brochure for complete pricing and information and/or Terms & Conditions/Release.
---
Itinerary
Tuesday, April 18, 2023: Depart home
Wednesday, April 19: Osaka, Japan | Kyoto
Thursday, April 20: Kyoto | Welcome reception
Friday, April 21: Kyoto
Saturday, April 22: Himeji | Embark the ship
Sunday, April 23: Hiroshima | Miyajima
Monday, April 24: Hagi
Tuesday, April 25: Sakaiminato for Matsue
Wednesday, April 26: Ulsan, South Korea, for Gyeongju
Thursday, April 27: Moji, Japan | Farewell reception
Friday, April 28: Uno for Kurashiki | Okayama
Saturday, April 29: Osaka | Disembark ship | Fly home
---
Additional Information
To make a reservation or for more information please call 800-811-7244 or email Carleton Alumni Adventures. You can reserve your space online here.
Download Full Brochure & Reservation Form for this Trip • Terms & Conditions/Release Form