Minoan Ruins – Venetian Ports – Food & Wine
September 1-11, 2023 (11 days)
Capacity: 20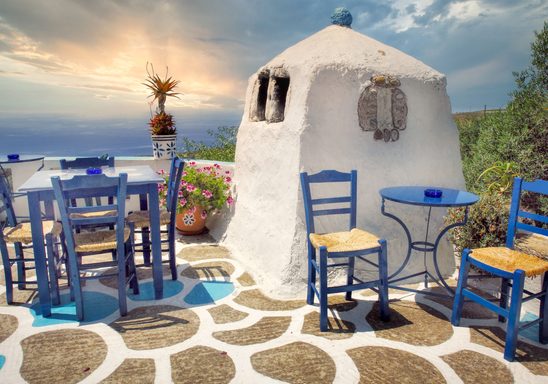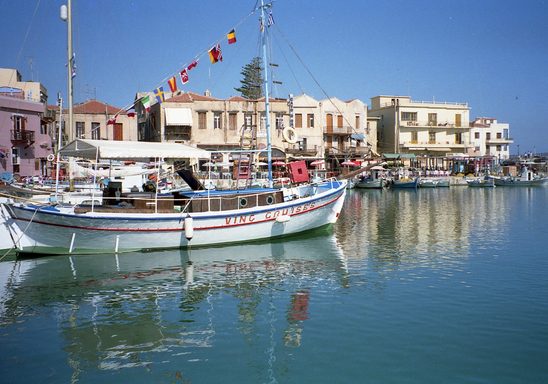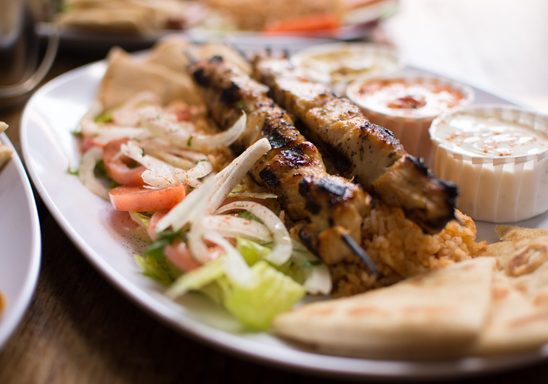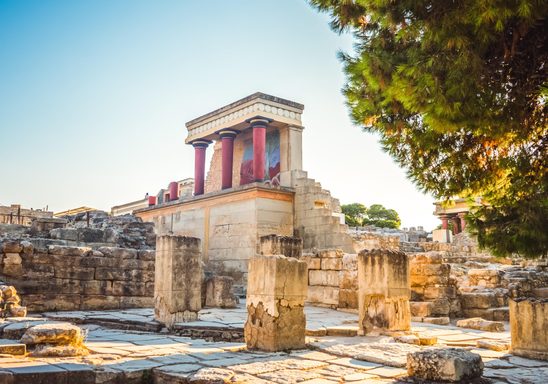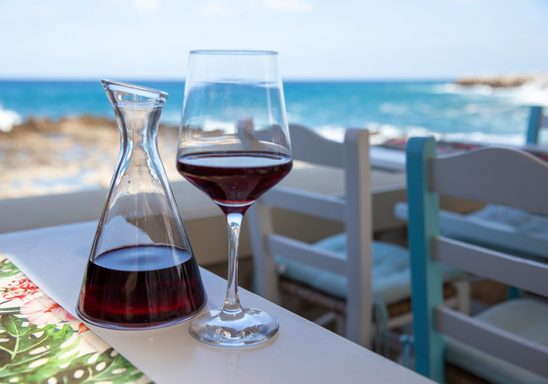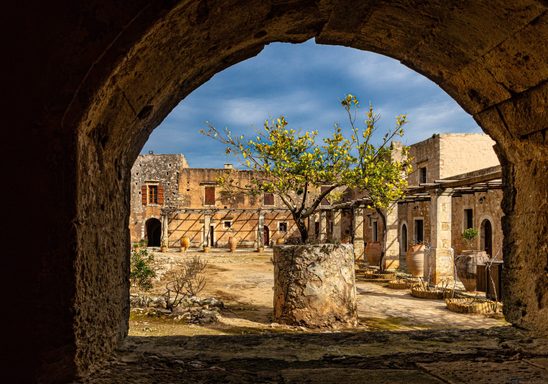 The Trip
Join popular Carleton faculty leader and Classicist Clara Hardy to explore the Greek island of Crete, bursting with ancient ruins, historic towns, and cities; gorgeous mountains, plains, gorges, and coastline; and delicious local food and wines. Professor Hardy has led previous Alumni Adventures in Greece and has explored Crete extensively. You and she will be joined by a wonderful local guide plus an expert tour manager to handle all of the logistics.
Spend nine nights in three comfortable, four- and five-star hotels that are ideal for exploring or relaxing. Our hotel in Rethymnon is close to the beach and, en route to Chania, you will have a chance to swim and relax at the lovely beach at Kalyves.

Highlights are many and varied:
Learn about ancient Crete's civilization, with visits to the Bronze Age Minoan palaces at Phaistos and Knossos, the latter associated with the myth of the Minotaur and labyrinth, as well as to the famous Greco-Roman site of Gortyn.
Explore the Cretan winemaking tradition, from a visit to the ancient Minoan site of Vathypetro, with what is thought to be one of the world's oldest wine presses, to visiting two modern-day wineries—one specializing in organic wines and the other a local family-run winery—and touring their vineyards.
Meander through some of Crete's best-preserved medieval towns—Heraklion, Rethymnon, and Chania—including a visit to Rethymnon's 16th-century Fortezza, one of Greece's largest and best-preserved Venetian fortress/citadels.
Marvel at the diverse, natural beauty of the island during hikes in the lush ravine of Spiliotissa Gorge, through orange and olive groves; and to the cavernous temple of St. Anthony in Agios Antonios Gorge.
Meet local artisans at the Venetian potters' village of Margarites, and in Rethymnon where you will see how baklava and musical instruments are made.
Enjoy a variety of local foods and culinary experiences, such as a cooking class at a traditional taverna, a farm visit to taste fresh, wood-fired-oven-baked bread and learn how the spirit raki is made, and an olive oil tasting at an active monastery that is known for producing olive oil, honey, and vinegar.
This program is limited to no more than 20 Carls and friends, so I encourage you to contact the Alumni Adventures office at (800) 811-7244 or carleton@studytours.org to reserve your space today.
Carleton Leader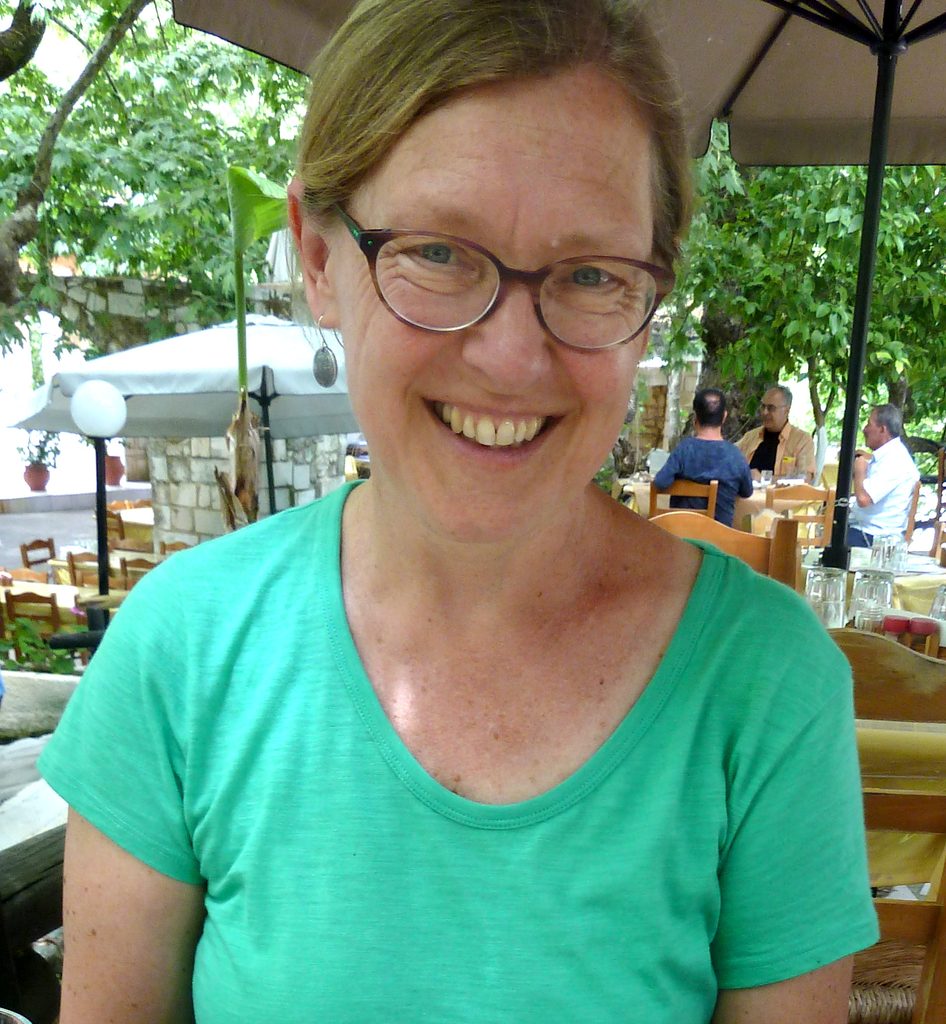 Clara Hardy has taught Classics at Carleton since 1990. Her current research is on the performance of drama in Athens and Rome, and her recent book is entitled Athens 415: The City in Crisis (U. Michigan Press). Clara regularly teaches courses on gender and sexuality, classical mythology, and ancient drama, and has collaborated extensively with Ruth Weiner (Theater), most recently on productions of Euripides and Aeschylus at Carleton. She has explored Crete extensively, and is eager to share her love for the food, people, history, and mythology of this amazing island.
"The lectures by professor Hardy were excellent…The people on the tour were great. Everything was wonderful."

Karen, Minnesota
Tour Prices (9 nights)
Per person, double occupancy
18-20 participants $5,945
15-17 participants $6,345
12-14 participants $6,745
Single Supplement $1,075
Single room supplement will be charged when requested or required (limited availability).
With fewer than 12 participants, a small group surcharge may be applied.
Itinerary
Friday, September 1, 2023: Depart home
Saturday, September 2: Arrive Heraklion, Crete, Greece | Welcome reception
Sunday, September 3: Knossos | Heraklion: Archaeological Museum, walking tour | Welcome dinner
Monday, September 4: Vathypetro | Spiliotissa Gorge walk | Winery visit | Cooking class | Heraklion
Tuesday, September 5: Gortyn | Phaistos | Voroi: Museum of Cretan Ethnology | Rethymnon
Wednesday, September 6: Margarites | Museum of Ancient Eleutherna | Rethymnon
Thursday, September 7: Rethymnon: walking tour
Friday, September 8: Agreco Farm | Arkadi Monastery | Agios Antonios (Patsos) Gorge walk | Rethymnon
Saturday, September 9: Rethymnon: AM at leisure | Winery tour | Chania
Sunday, September 10: Chania: Archaeological Museum | Agia Triada Tzagaroli Monastery | Chania | Farewell dinner
Monday, September 11: Fly home OR Continue on to Santorini
Download the brochure for the complete detailed itinerary.
Additional Information
For more information or to reserve your space, please call 800-811-7244 or email Carleton College Alumni Adventures. To make a reservation online click here.