January 4-14, 2023 (11 days)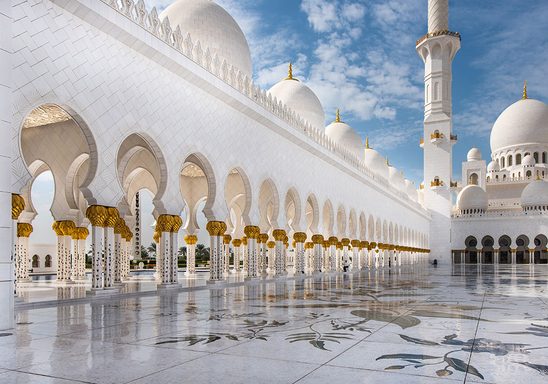 Sheikh Zayed Grand Mosque, Abu Dhabi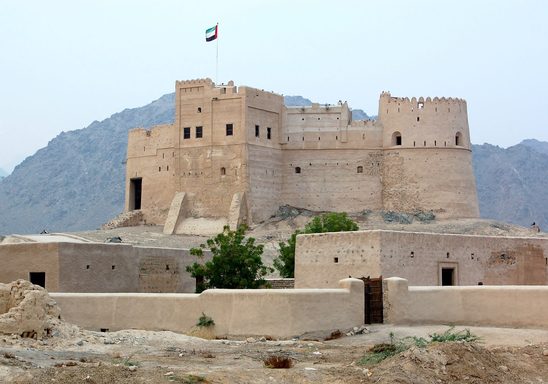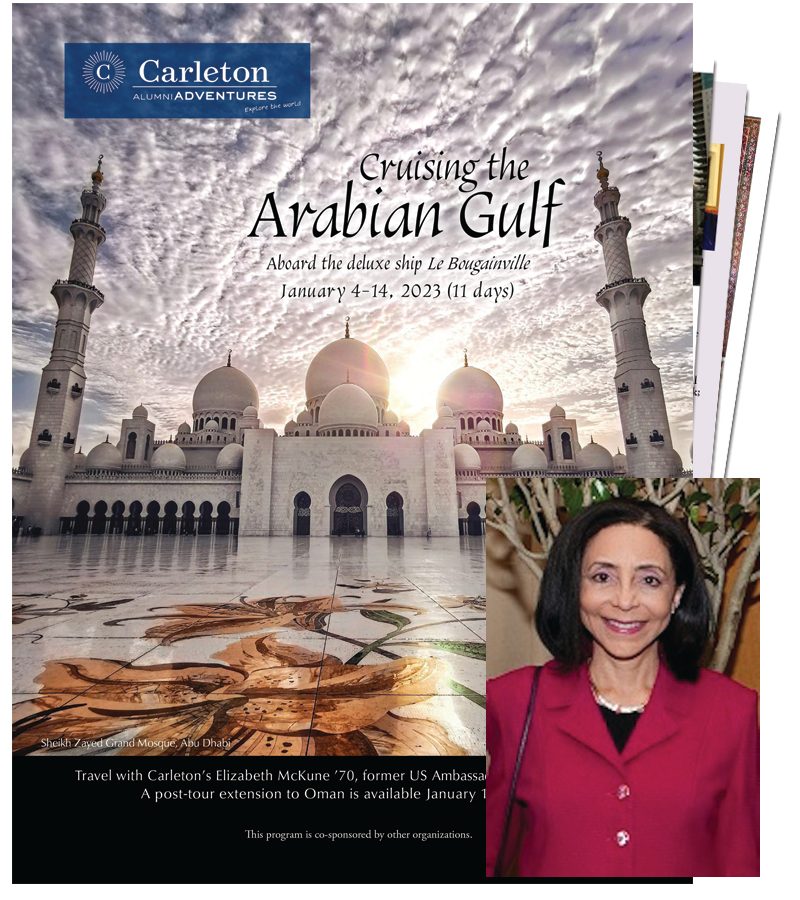 The Trip
Experience this splendid small-ship adventure in the Arabian Gulf with your host Elizabeth McKune '70, a distinguished diplomat who is intimately familiar with this region.
Highlights:
A luxurious, eight-night cruise from Dubai, United Arab Emirates (UAE), to Muscat, Oman, aboard the luxurious and ultra-modern Le Bougainville.
Le Bougainville has just 92 staterooms but extensive amenities and public spaces, including a unique underwater lounge.
An initial hotel night in Dubai provides us a full day to explore this fascinating and futuristic city, with its mixture of old and new architecture, including the Burj Khalifa skyscraper; and the Dubai Museum.
A full-day excursion to Sharjah, which was the Arabian Gulf 's most important port in the early 19th-century, including a guided tour of a restoration project in the oldest part of the city and the Sharjah Museum of Islamic Civilization.
The unique wildlife reserve for animals indigenous to the Gulf region on the island of Sir Bani Yas.
A day in Doha, Qatar, visiting two excellent museums, one with the largest collection of Islamic arts in the world; plus the Souq Waqif (marketplace) with traditional garments, spices, handicrafts, and souvenirs.
Abu Dhabi, the booming capital of the UAE, where we visit the fantastic new Louvre Abu Dhabi Museum and Masdar City, which is striving to be one of the world's most sustainable urban developments.
Khasab, gateway to the sublime "fjords of Arabia" that you will explore aboard a traditional boat (dhow).
An excursion into the mountains surrounding Fujairah, with visits to the 16th-century Fujairah Fort and Al Bidya Mosque, the oldest mosque in the UAE.
An optional, two-night extension in Oman to explore Muscat, Nizwa, the oasis of Wadi Bani Khalid, and the spectacular dunes of the Wahiba Sands.
Tour Leader
Elizabeth (Davenport) McKune '70 served as US Ambassador to the State of Qatar from 1998-2001. She was the first female ambassador from any country accredited to Qatar in this capacity. During her 33 years as a career Foreign Service officer, Liz spent 17 years abroad with postings including Israel, Tunisia, Egypt, Lebanon, the Sultanate of Oman, Iraq, and Great Britain. Stateside she held a Deputy Assistant Secretary of State position as Deputy Executive Secretary, also a first for a female. Other senior positions included Director of the Office of Northern Arabian Affairs, Director of the Office of Pacific Island Affairs, Director of the Media Outreach Center, and International Affairs Advisor to the Commandant of the Industrial College of the Armed Forces (ICAF). Liz co-authored The National Security Process: The National Security Council and the Interagency System. For her work at ICAF, Liz received the DoD's Joint Civilian Service Award. In addition, she is the recipient of State's Meritorious, Superior, and Senior Performance Pay Awards. The Government of the State of Qatar awarded Liz its Sash of Merit. Upon leaving the State Department in 2006, Liz became the Executive Director of the Sultan Qaboos Cultural Center from 2007-2011, where she oversaw a period of unprecedented growth and expansion. She is married to Kenneth McKune, also a former career Senior Foreign Service officer. They live in McLean, Virginia, with their dachshund, Gretel.
---
Program Rates per person (9 nights)
Starting at $7,430 Double Occupancy; $9090 single occupancy.
For detailed pricing and rate inclusions, download the brochure.
---
Itinerary
January 4, 2023: Depart home
January 5: Arrive Dubai, UNITED ARAB EMIRATES (UAE)
January 6: Dubai city tour | Embarkation
January 7: Dubai | Sharjah
January 8: Sir Bani Yas
January 9: Doha, QATAR: Museum visits, Souq Waqif
January 10 & 11: Abu Dhabi, UAE: City tour, Louvre Abu Dhabi
January 12: Khasab, OMAN | Musandam Peninsula dhow cruise
January 13: Fujairah, UAE
January 14: Muscat, OMAN | Disembarkation | Fly home OR Begin optional post-tour extension
---
Optional Post-Tour Extension – Treasures of the Oman Desert
January 14-16, 2023
Enjoy two unforgettable days surrounded by breathtaking scenery from the Nizwa mountain region to the magic desert of Wahiba Sands. Between oases, fortresses, canyons, and dunes, you will experience nature, culture, and art of desert living.
Post-Tour Extension (2 Nights)
Program Rates Per Person
$1,740 Double Occupancy
$2,520 Single Occupancy
Additional Information
For more reservations and more information please call 800-811-7244 or email Carleton College Alumni Adventures. Cabin space is limited, call today!