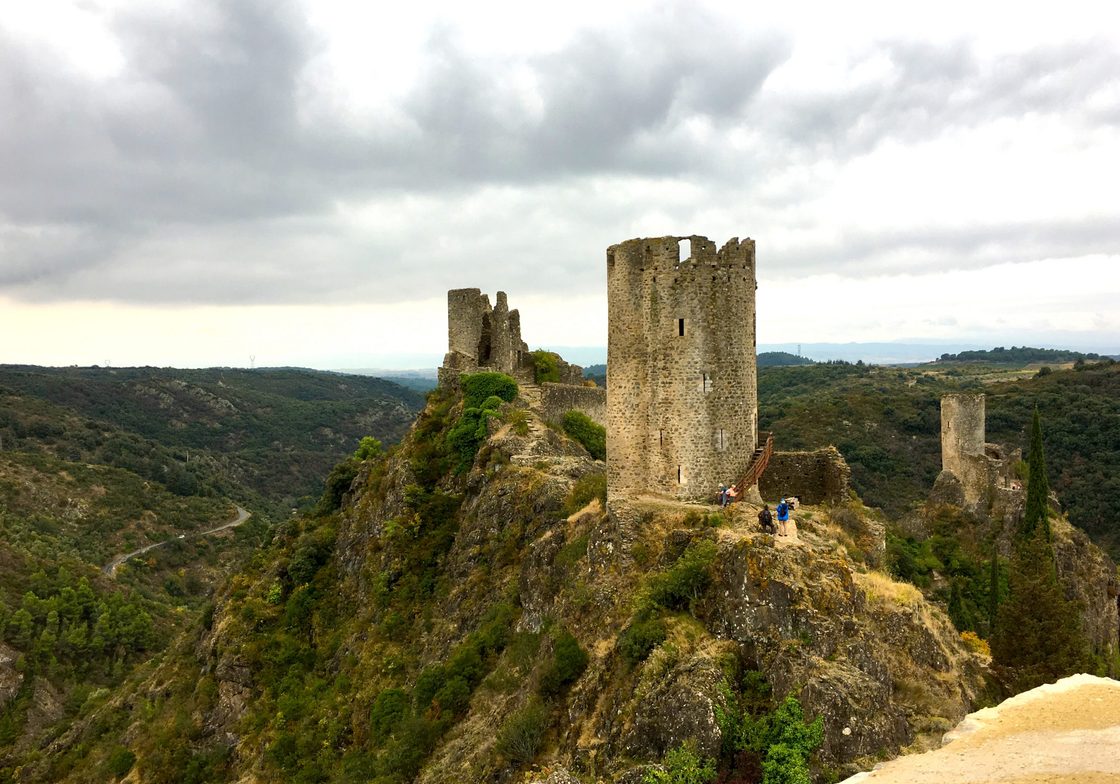 Border Crossings: Exploring the French & Spanish Pyrenees
Explore off-the-beaten path destinations as well as some classic highlights of northeastern Spain and southern France.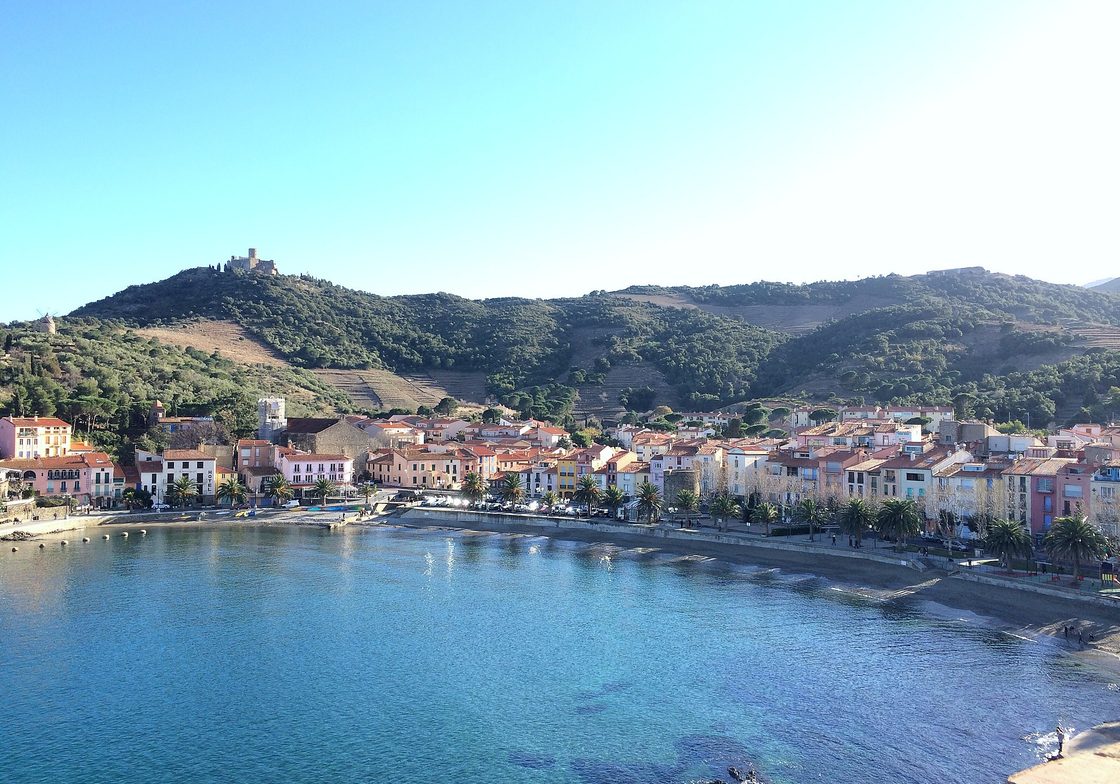 Spend two nights in Collioure, on the shore of the Mediterranean and in the shadow of the Pyrenees.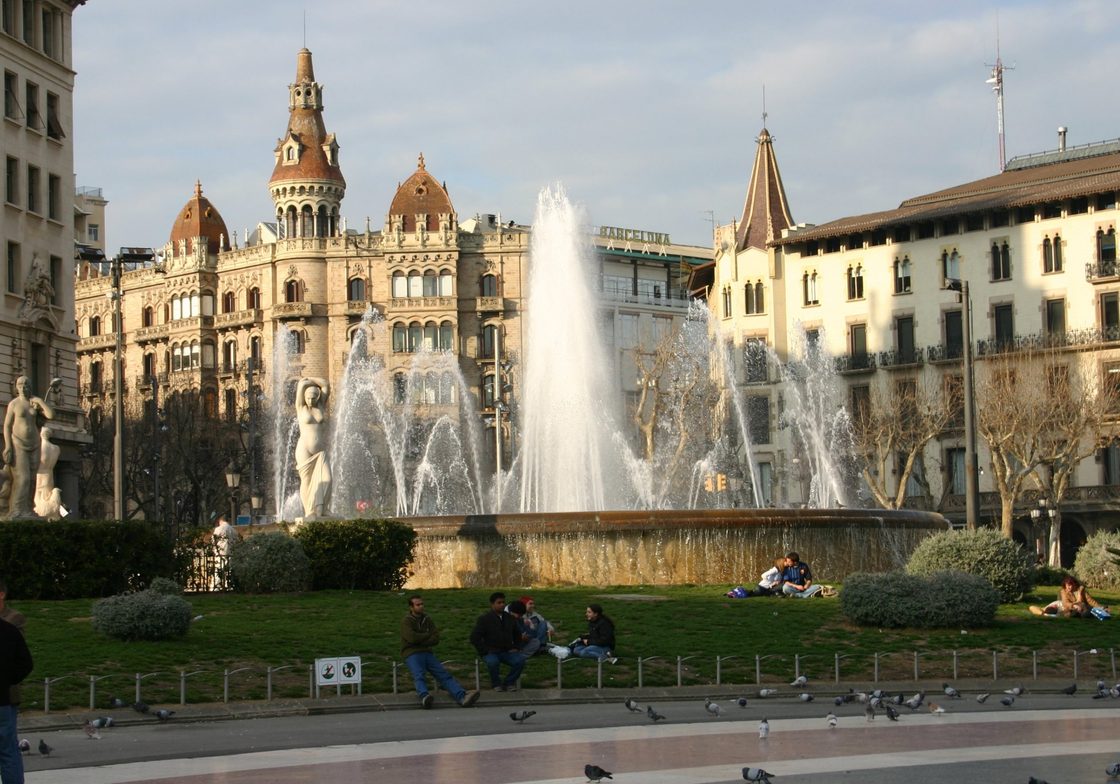 Fountain in Barcelona Plaza
The Trip
Enjoy the company of fellow Carls and your two faculty leaders while you visit fascinating historic and cultural sites, including two UNESCO World Heritage sites: the spectacular medieval citadel of Carcassone, and Antoni Gaudí's elaborate Sagrada Familia in Barcelona. In addition to the typical walking required for sightseeing days, this program also features several active walking/hiking excursions of 4 to 7 miles per day, as indicated within the brochure itinerary, visiting the Château de Queribus, the medieval towns of Pals and Peratallada, and the Benedictine monastery at Montserrat.
This well-paced tour, against the magnificent backdrops of the Pyrenees mountain range and the Mediterranean Sea, spends two nights in Carcassone; one night in Duilhac-sous-Peyrepertuse; two nights in Collioure (where we have a day at leisure in this pretty fishing port that has a long association with leading French painters, such as Henri Matisse); two nights in Girona; and four nights in Barcelona. Along the way, you will also enjoy visits to the Cathar castles (châteaux) at Lastours and Peyrepertuse; the weekly market in Mirepoix and Barcelona's Santa Caterina food market; a wine and olive oil tasting at a wine estate in France; a visit to a famous sparkling wine producer in Spain; and a culinary workshop focused on traditional Spanish dishes.
This trip is limited to 25 participants.
---
Faculty Leaders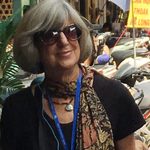 Dana Strand is Andrew W. Mellon Professor of French and the Humanities Emerita at Carleton College, where she taught courses on 20th- and 21st-century French and Francophone literature, with a special emphasis on North Africa. A member of the editorial board of the journal Contemporary French Civilization, she has published extensively on French and North African literature, culture, and film. The founding director of the European Studies concentration at Carleton, she also served on the Middle Eastern Studies Initiative. Dana has led student programs to Paris, southwestern France, Turkey, Egypt, and Morocco.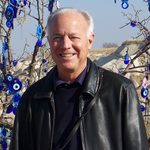 Stephen Strand is Raymond Plank Professor of Incentive Economics Emeritus at Carleton College. Before retiring in 2015, he taught courses in the Economics of the European Union, the Political Economy of the Turkish Republic, Turkey and the European Union, and a two-term course in Accounting and Management Science. In 2013, Steve was an Affiliate Visiting Professor at Georgetown University's McGhee Center for Eastern Mediterranean Studies in Alanya, Turkey. He has led student programs to Egypt, Turkey, and Morocco; Paris; and Cambridge University, England. From 2015 to 2018, Steve has been Board Chair of the Playwrights' Center in Minneapolis, a national non-profit organization dedicated to the writing and production of new theater.
In 2015, Dana and Steve lectured on a Carleton-sponsored, small-ship cruise in the western Mediterranean; and they led this same Carleton tour of France and Spain in fall 2017.
---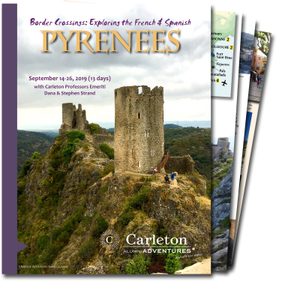 Abbreviated Itinerary
Saturday, September 14, 2019: Depart home
Sunday, September 15: Toulouse, FRANCE | Carcassonne | Citadel tour | Welcome dinner
Monday, September 16: Mirepoix market | Lastours | Carcassonne
Tuesday, September 17: Château Canet wine estate | Duilhac-sous-Peyrepertuse
Wednesday, September 18: Peyrepertuse | Cucugnan | Queribus | Collioure (Walking distance 7 mi.)
Thursday, September 19: At leisure in Collioure (Optional: Walking distance 4 mi.)
Friday, September 20: Figueres, SPAIN | Dalí Theatre-Museum | Girona walking tour
Saturday, September 21: Pals | Peratallada | Girona (Walking distance 4 mi.)
Sunday, September 22: Barcelona: Sagrada Familia & Gothic Quarter
Monday, September 23: Codorníu Winery | Barcelona | PM at Leisure
Tuesday, September 24: Barcelona: Santa Catarina food market | Culinary workshop | PM at leisure
Wednesday, September 25: Montserrat | Barcelona | Farewell dinner (Walking Distance 4.5 mi.)
Thursday, September 26: Barcelona | Home
---
Pricing (Per Person)
Double Occupancy (20-25 participants) $6,445
Double Occupancy (15-19 participants) $7,245
Single Supplement (limited availability) $1,035
Single room supplement will be charged when requested or required (limited availability).
With fewer than 15 participants, a small group surcharge may be applied.
---
Additional Information
To make a reservation or for more information please call 800-811-7244 or email Carleton College Alumni Adventures.