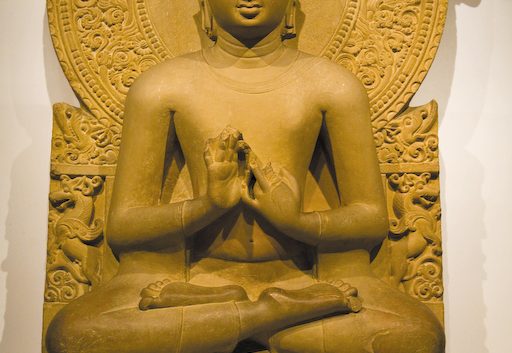 Buddha sculpture at the Sarnath Museum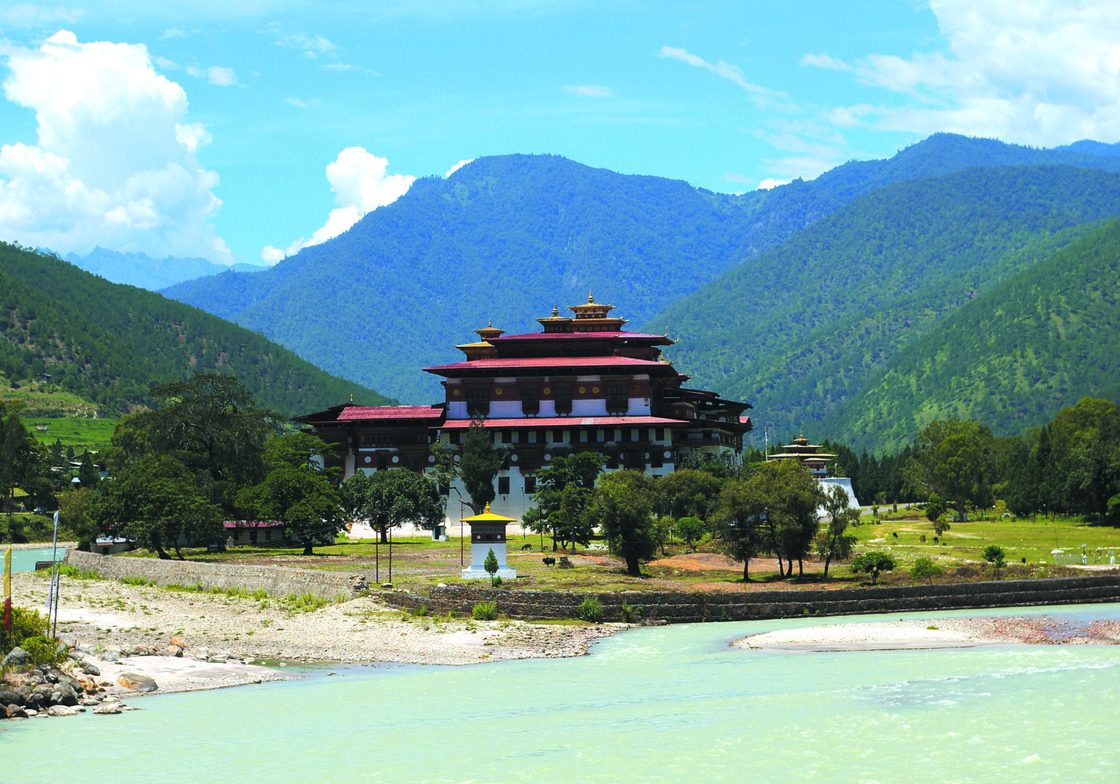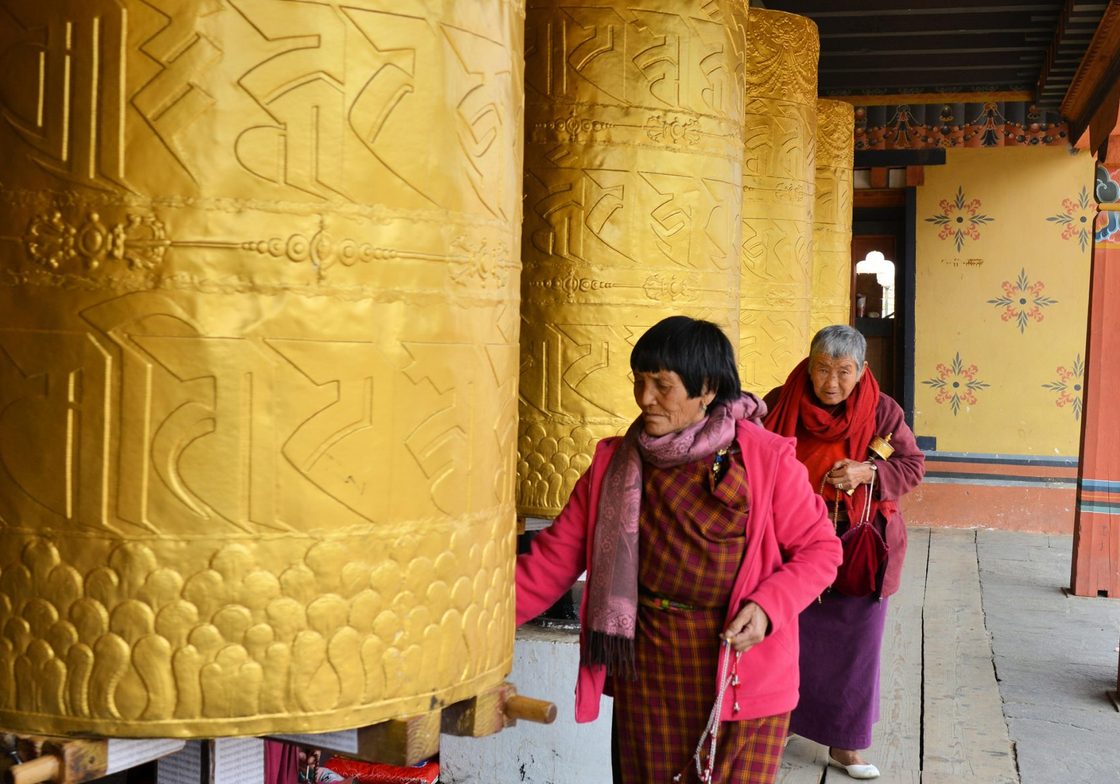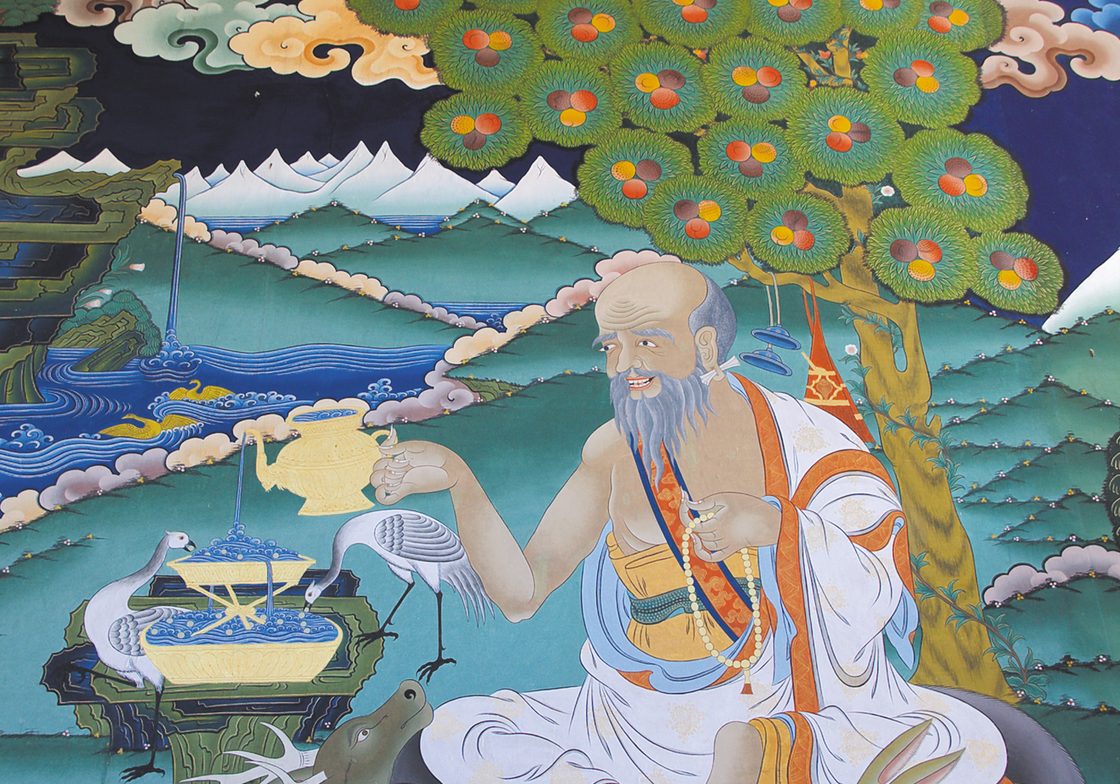 A thangka painting in Punakha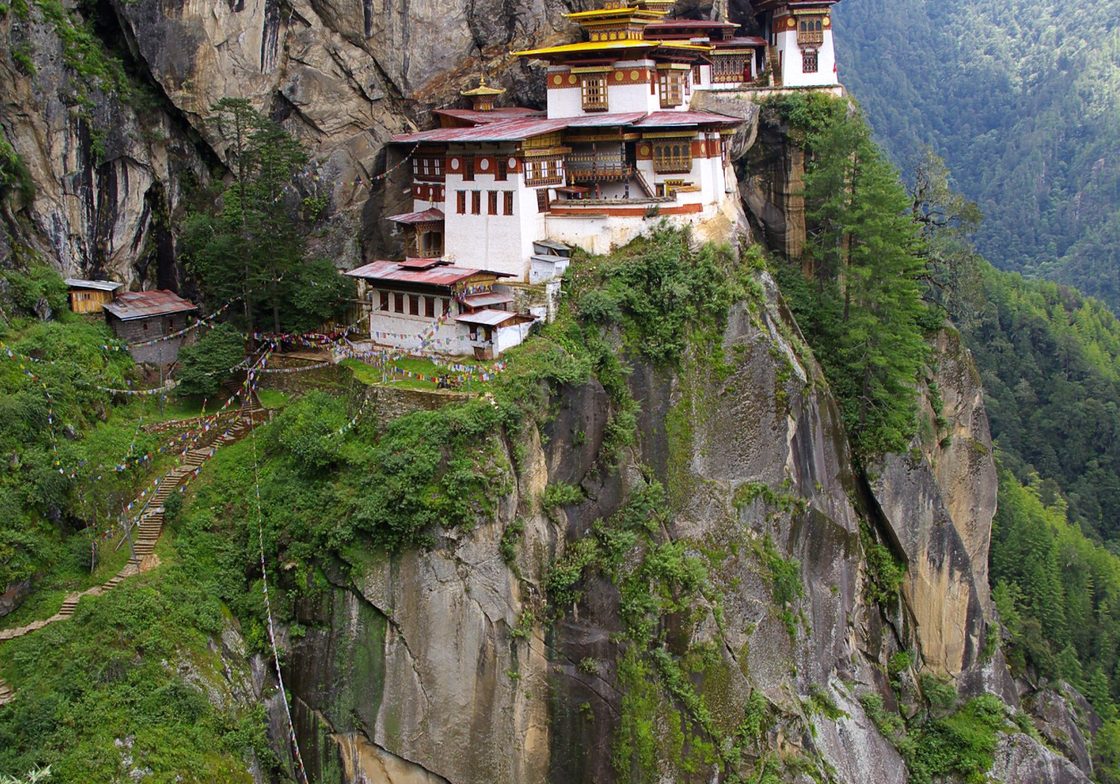 "Tiger's Nest," Paro, Bhutan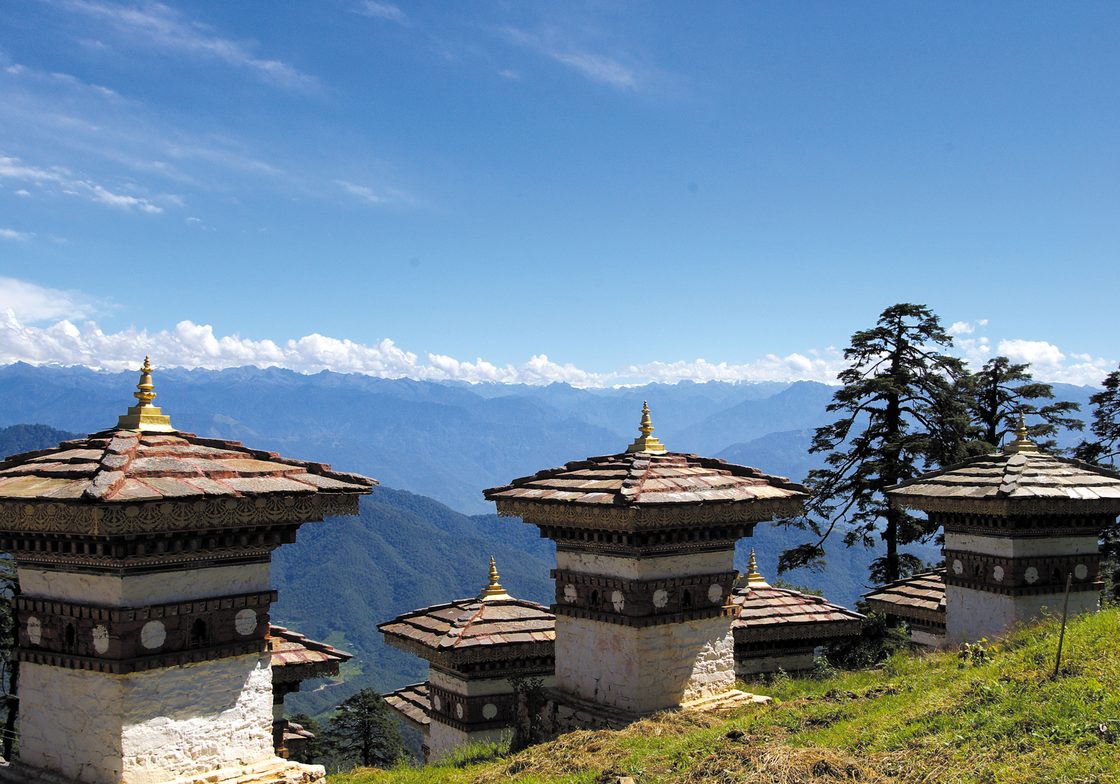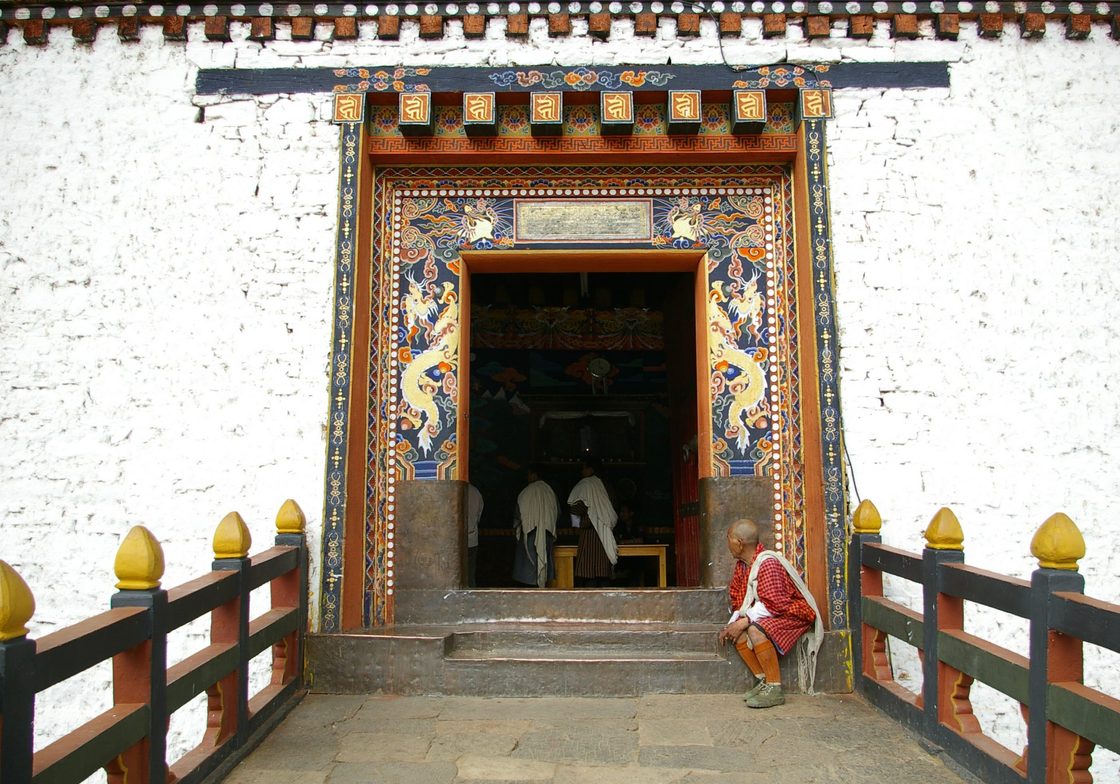 Entrance to a Buddhist Monastery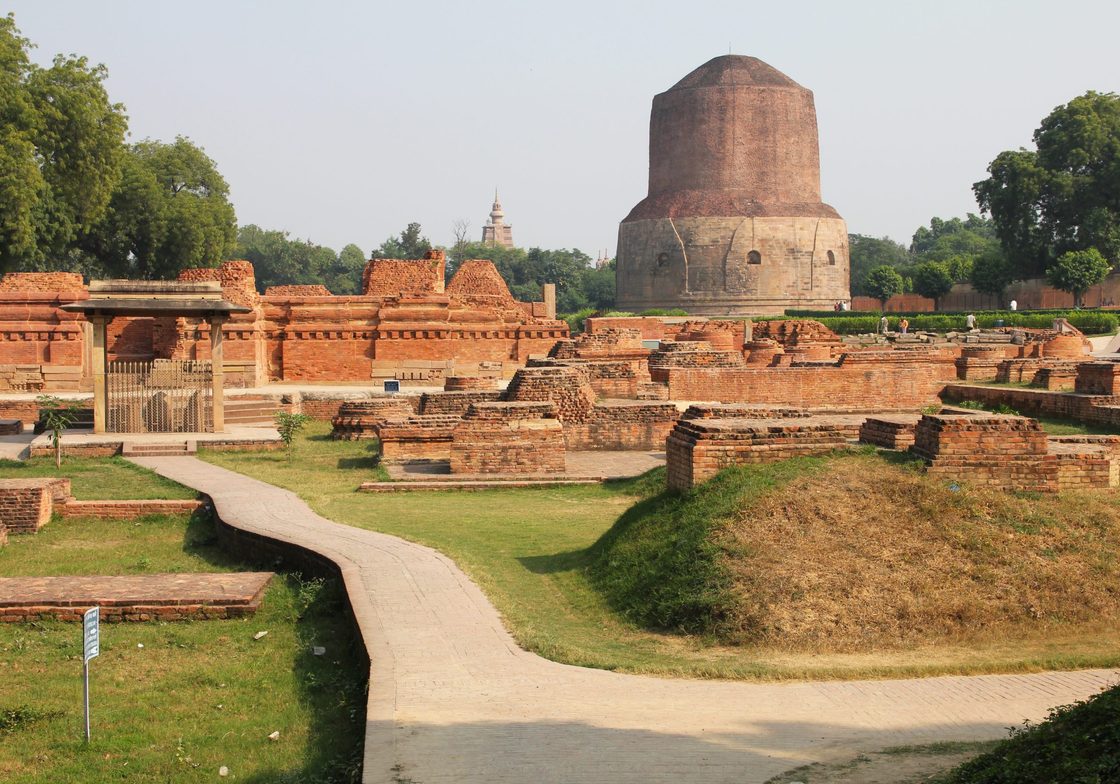 Dhamek monastery, Sarnath, India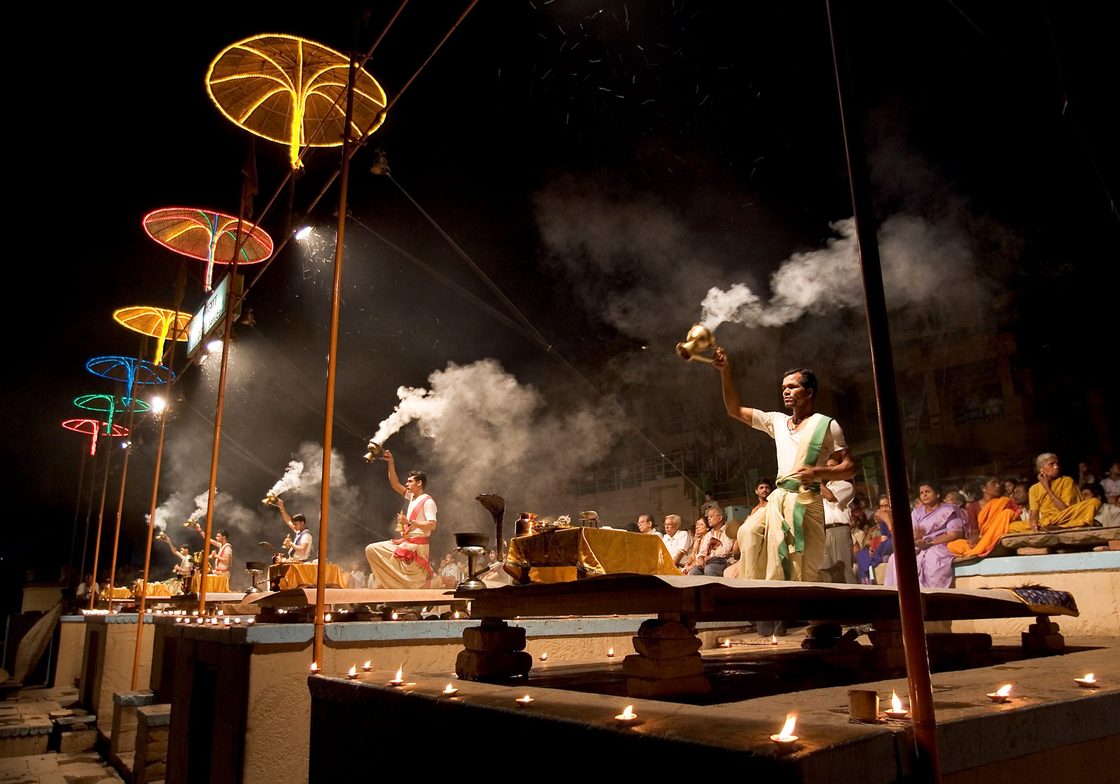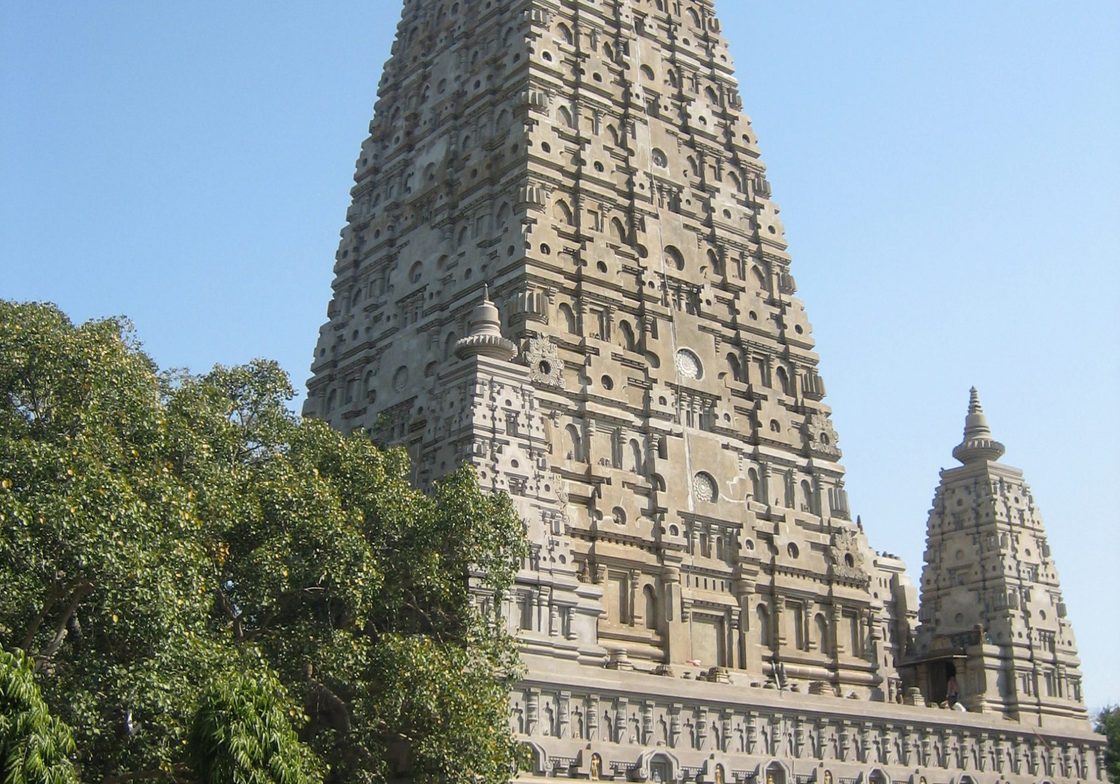 The Mahabodhi Temple, Bodhgaya, India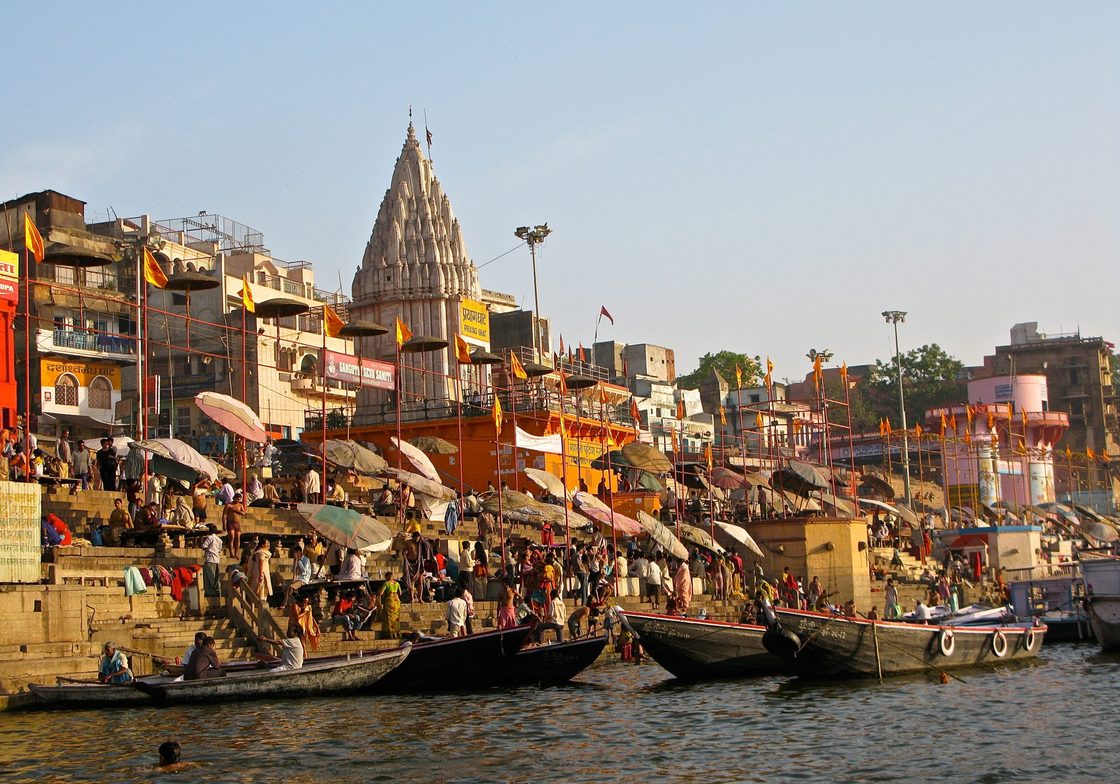 Morning bathers in the Ganges River at Varanasi
The Trip
You are invited to join Roger Jackson, Carleton Professor of Asian Studies and Religion, Emeritus, on this unique and multifaceted adventure to two of the most captivating regions in all of South Asia: the Gangetic heartland of northern India and the Himalayan Kingdom of Bhutan.
This custom-designed itinerary combines immersion in three ancient, artistically significant, and vibrant pilgrimage sites on the north Indian plain (one Hindu and two Buddhist) with the experience of a life in the towns, temples, and monasteries of the world's last remaining Buddhist kingdom, Bhutan, set amidst verdant valleys deep in the Himalayas. Roger's lectures and discussions will focus on South Asian religions, including Hinduism and Islam, but will place special emphasis on Buddhism as it developed in the subcontinent and is practiced in Bhutan—which has strong cultural ties to Tibet. To deepen the experience of visiting these extraordinary places, Roger also will lead optional Buddhist meditation sessions.
Professional local guides will enhance your understanding of each site and, where possible, additional meetings with on-site experts will be arranged. A trip manager will meticulously handle all of the logistical details so that you can relax. All meals and excursions are included, and you will enjoy comfortable accommodations, first-class cuisine, deluxe motorcoaches, and more.
---
Faculty Leader
Roger Jackson is John W. Nason Professor of Asian Studies and Religion, Emeritus, at Carleton College, where for nearly thirty years he taught courses on Hinduism, Buddhism, and Islam, as well as mysticism and religious poetry. He has a B.A. in Religion from Wesleyan, and an M.A. in South Asian Studies and a Ph.D. in Buddhist Studies from the University of Wisconsin. Roger has published widely on Indian Buddhism and the Tibetan Buddhist traditions prevalent in Bhutan, and has served as editor of two international Buddhist studies journals. He has traveled, studied, and lived in North India and the Himalayas multiple times. A long-time practitioner of Tibetan Buddhism, Roger teaches regularly at Gyutö Monastery in Minneapolis and Maitripa College in Portland, Oregon, and is a frequent guest speaker at Buddhist centers in the upper Midwest and elsewhere. He also leads biweekly meditation sessions for students in the Carleton chapel.
---
Abbreviated Itinerary
Sunday, October 7, 2018: Depart Home
Monday, October 8: Arrive Delhi, INDIA
Tuesday, October 9: Delhi
Wednesday, October 10: Delhi | Varanasi
Thursday, October 11: Varanasi | Sarnath | Varanasi
Friday, October 12: Varanasi
Saturday, October 13: Varanasi | Bodhgaya
Sunday, October 14: Bodhgaya | Rajgir | Nalanda | Bodhgaya
Monday, October 15: Bodhgaya
Tuesday, October 16: Bodhgaya | Patna | Kolkata
Wednesday, October 17: Kolkata | Paro, BHUTAN | Thimphu
Thursday, October 18: Thimphu
Friday, October 19: Thimphu | Paro | Bumthang
Saturday, October 20: Bumthang
Sunday, October 21: Bumthang | Trongsa | Punakha
Monday, October 22: Punakha
Tuesday, October 23: Punakha | Paro
Wednesday, October 24: Paro
Thursday & Friday, October 25 & 26: Paro | Delhi, INDIA | Fly Home
---
Pricing (Per Person)
Double Occupancy (16-20 participants) $8,890
Double Occupancy (10-15 participants) $9,240
Single Supplement $1,945
Single room supplement will be charged when requested or required (limited availability). With fewer than 10 participants, a small group surcharge may be added.

---
Additional Information
To make a reservation or for more information please call 800-811-7244 or email Carleton College Alumni Adventures.