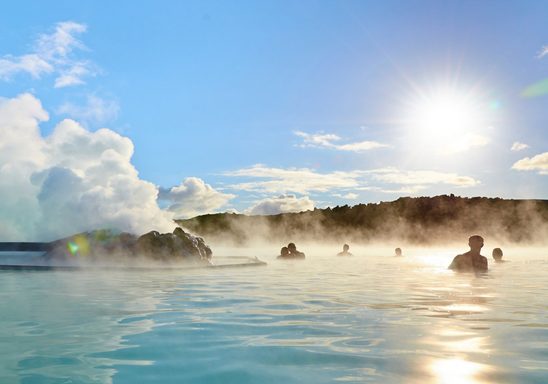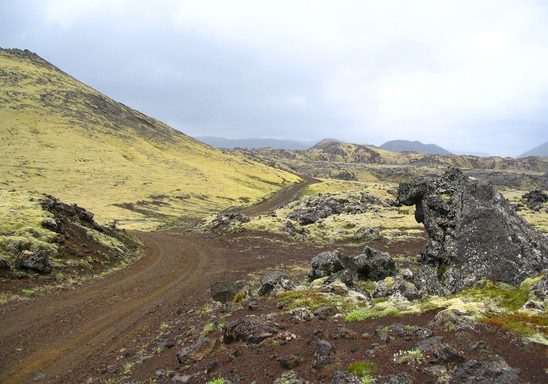 Berserkjahraun lava field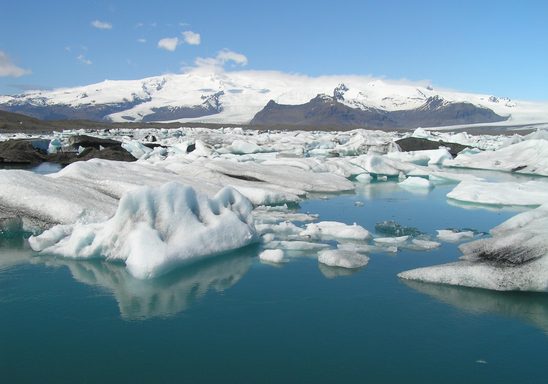 Jokulsarlon Glacier Lagoon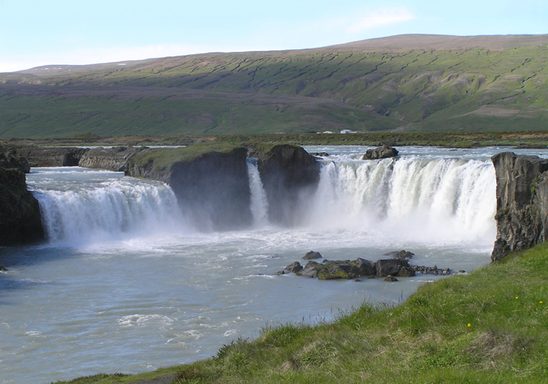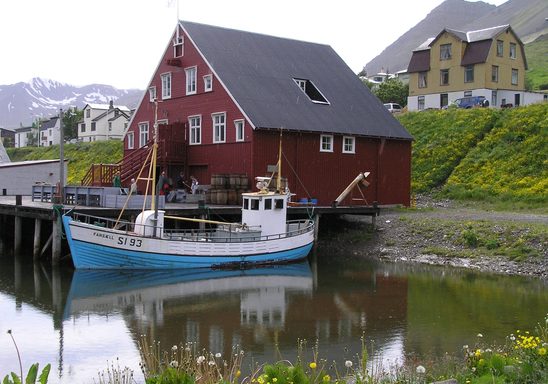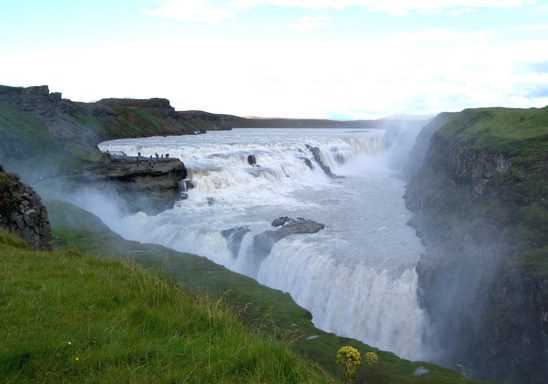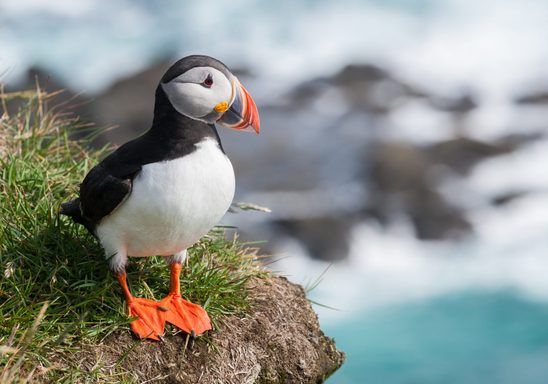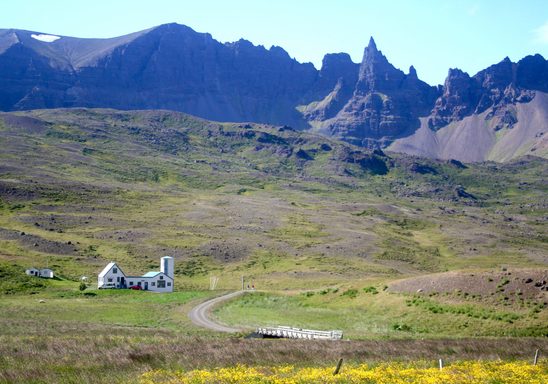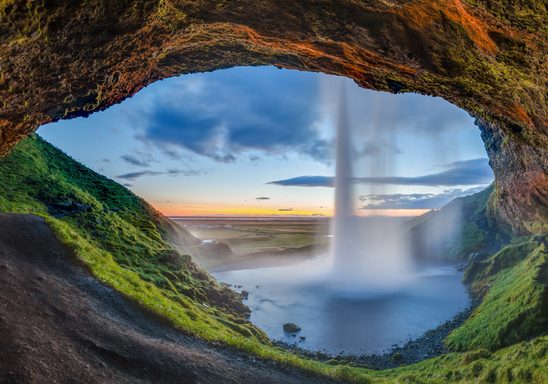 The Trip
Iceland offers truly astonishing landscapes, including waterfalls, glaciers, geysers, hot springs, and volcanoes; plus bird colonies, towns, and farms. Share this wonderful, two-week adventure with two Carleton professors, geologist Mary Savina ('72) and artist David Lefkowitz ('85). Prof. Savina will help you understand how the landscapes are formed, while Prof. Lefkowitz will share his perspectives on how an artist interprets both the natural and cultural worlds. Also accompanied by an expert Icelandic guide, you will learn about connections among Icelandic history, Icelandic culture, and the landscape. The pace of this tour allows you to experience Iceland in-depth, beginning and ending in Reykjavik, including five nights at a comfortable hotel on Iceland's south coast, a drive through the center of the island, and four more nights at a comfortable hotel on the north coast. Limited to 26 participants.
---
Faculty Leaders
Mary Savina ('72) is Charles L. Denison Professor of Geology at Carleton College, where she earned undergraduate degrees in history and geology. Her specialties—geoarchaeology, landscape history, and environmental geology—combine these interests nicely. Mary received the 2013 Undergraduate Research Mentor award, presented by the Geosciences division of the Council on Undergraduate Research. When she first visited Iceland several years ago, she was enchanted by the combination of active geologic landscapes (volcanoes and glaciers!) and the deep historical roots of Iceland culture. Two return trips cemented her fascination with the country. Mary has taken Carleton students (and, in some cases, alums) to other active geological landscapes in Greece, Tasmania (Australia), New Zealand, and the Mojave and Sonoran deserts of the American Southwest. She has also found good excuses to travel to Australia, Europe, and central Alaska, generally finding opera performances wherever she goes, in addition to fascinating building stones, landscapes, and people. In her spare time, Mary studies voice and sings in a choir.
David Lefkowitz ('85) is a visual artist and Professor of Art at Carleton. Lefkowitz's work in painting, installation, and mixed media (including cardboard, sticks, sheetrock, and Styrofoam) addresses paradoxes of perception both monumental and mundane. Much of his work explores the blurry boundary between the human-built environment and the natural world. Recent solo exhibits include "Other Positioning Systems" at the Rochester Art Center, "The Nirthfolde Visitors Bureau" at the Northfield (MN) Arts Guild, and "Austerity Plans" at the Soo Visual Art Center in Minneapolis. His paintings of trompe l'oeil wall fixtures appeared in "Lifelike" at the Walker Art Center the spring of 2012. Lefkowitz is represented by Carrie Secrist Gallery in Chicago. To see more of his work go to www.davidlefkowitz.net or www.secristgallery.com/exhibitions/2011-10-22_david-lefkowitz.
---
Abbreviated Itinerary
Saturday, July 8, 2017: Depart Home
Sunday, July 9: Arrive Keflavík, Iceland | Reykjanes Peninsula | Reykjavík
Monday, July 10: Reykjavík
Tuesday, July 11: Reykjavík | Golden Circle | Hella
Wednesday, July 12: Hella | Westman Islands | Hella
Thursday, July 13: Hella | Vatnajökull National Park | Hella
Friday, July 14: Hella | Thjórsárdalur Valley | Hella
Saturday, July 15: Hella | South Shore | Hella
Sunday, July 16: Hella | Kjölur Highland Road | Akureyri
Monday, July 17: Akureyri
Tuesday, July 18: Akureyri | Siglufjörthur | Hofsós | Hólar | Akureyri
Wednesday, July 19: Akureyri | Gothafoss | Lake Mývatn | Dettifoss | Akureyri
Thursday, July 20: Akureyri | Borgarfjörthur | Deildartunguhver | Reykjavík
Friday, July 21: Reykjavík | Snæfellsnes | Reykjavík
Saturday, July 22: Reykjavík | Depart Keflavík | U.S.
---
Pricing Per Person
Double Occupancy (20 to 26 participants) $7,845
Double Occupancy (15 to 19 participants) $8,545
Single Supplement $1,195
Single room supplement will be charged when requested or required (limited availability). Prices are based on 15 participants. With fewer than 15 participants, a small group surcharge may be added.
---
Additional Information
To make a reservation or for more information please call 800-811-7244 or email Carleton College Alumni Adventures.