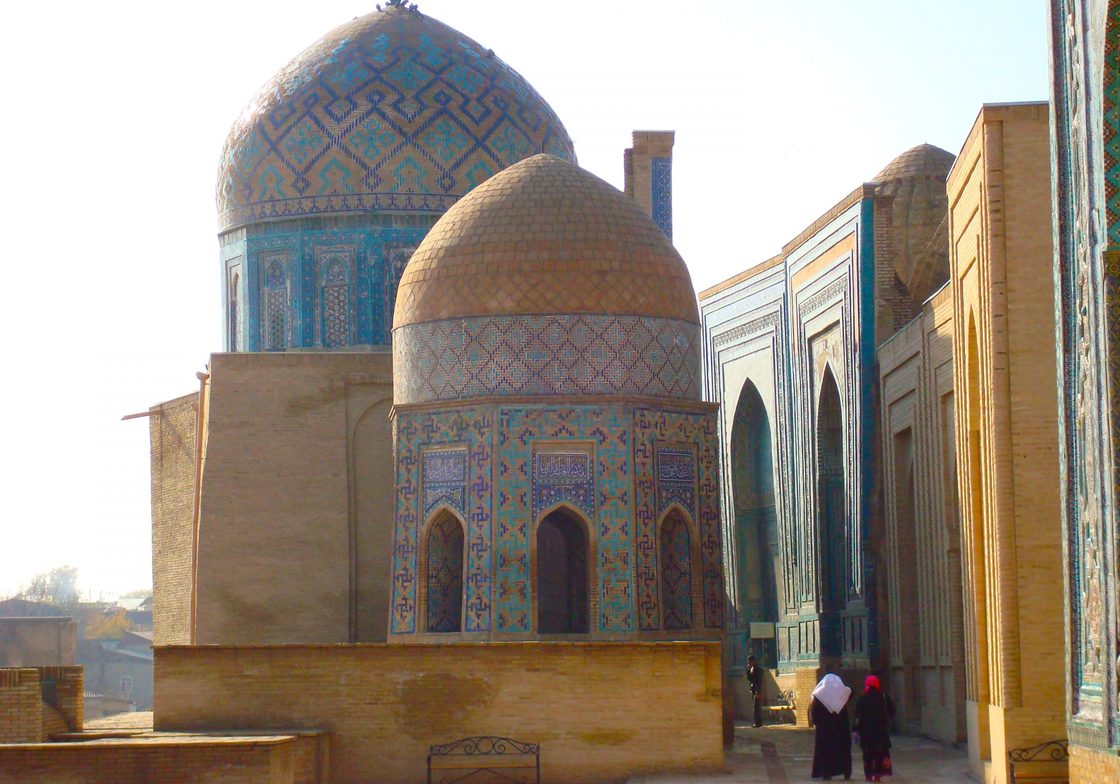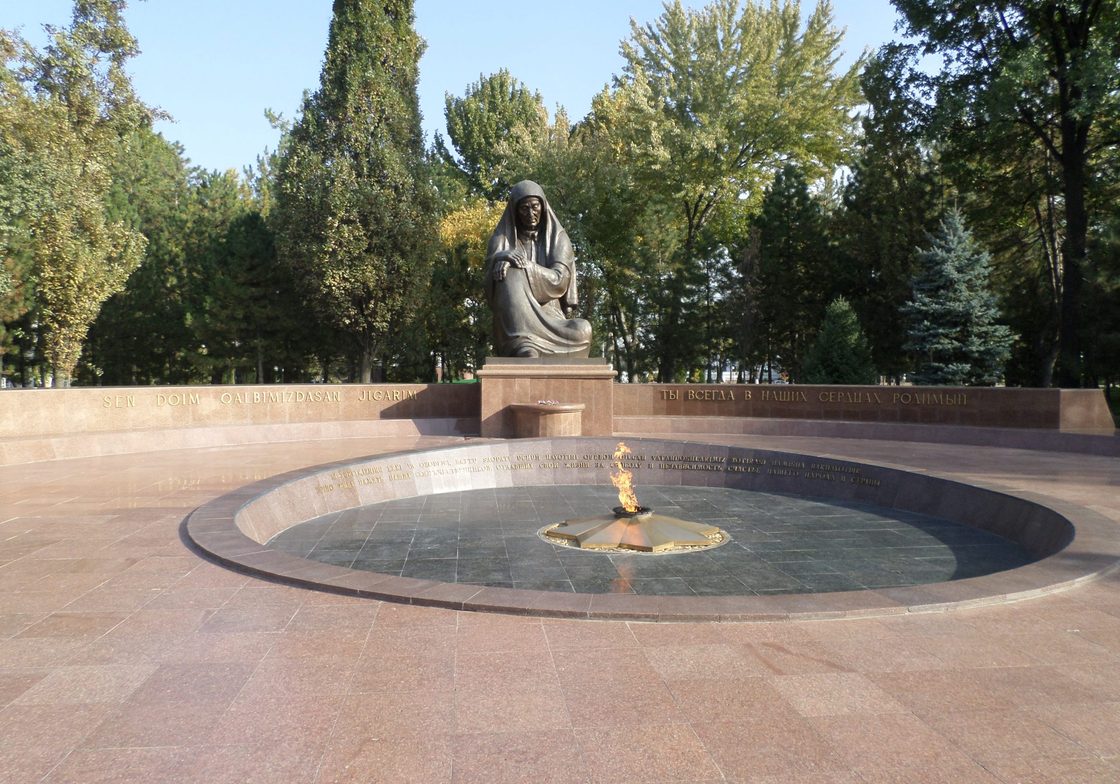 Lamenting Mother and eternal flame, WWII monument within Independence Square, Tashkent.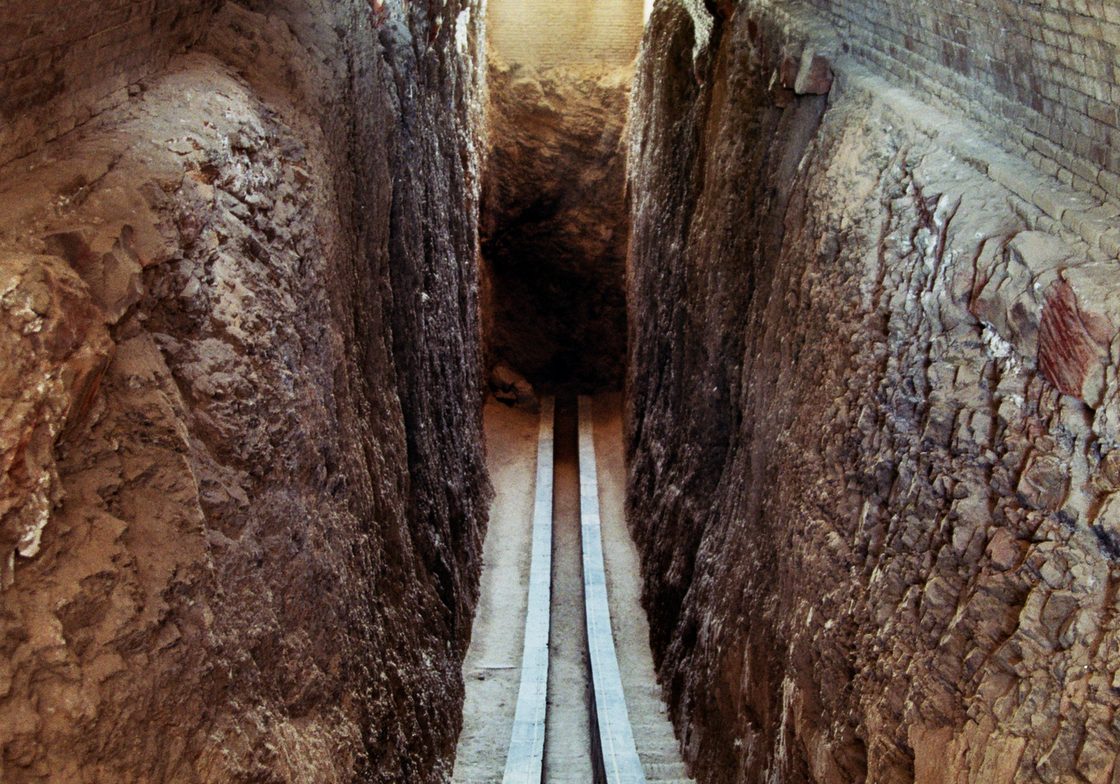 Ulug Bek's Observatory, Samarkand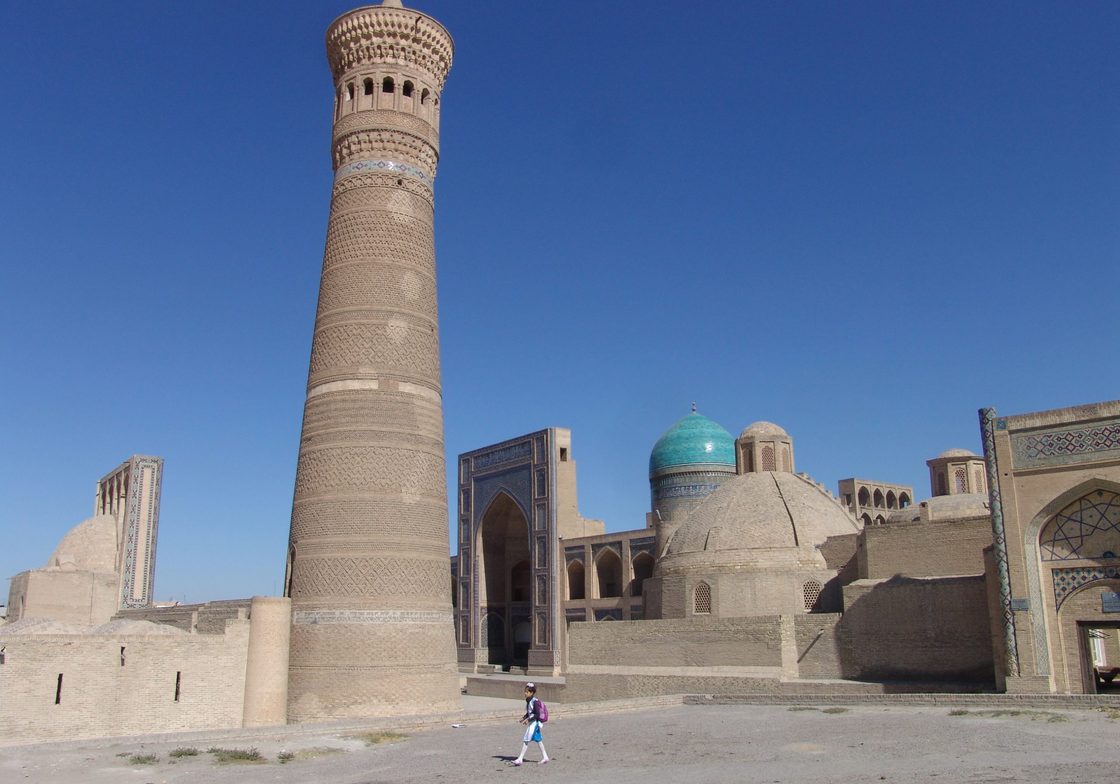 Bukhara's Poi Kalon complex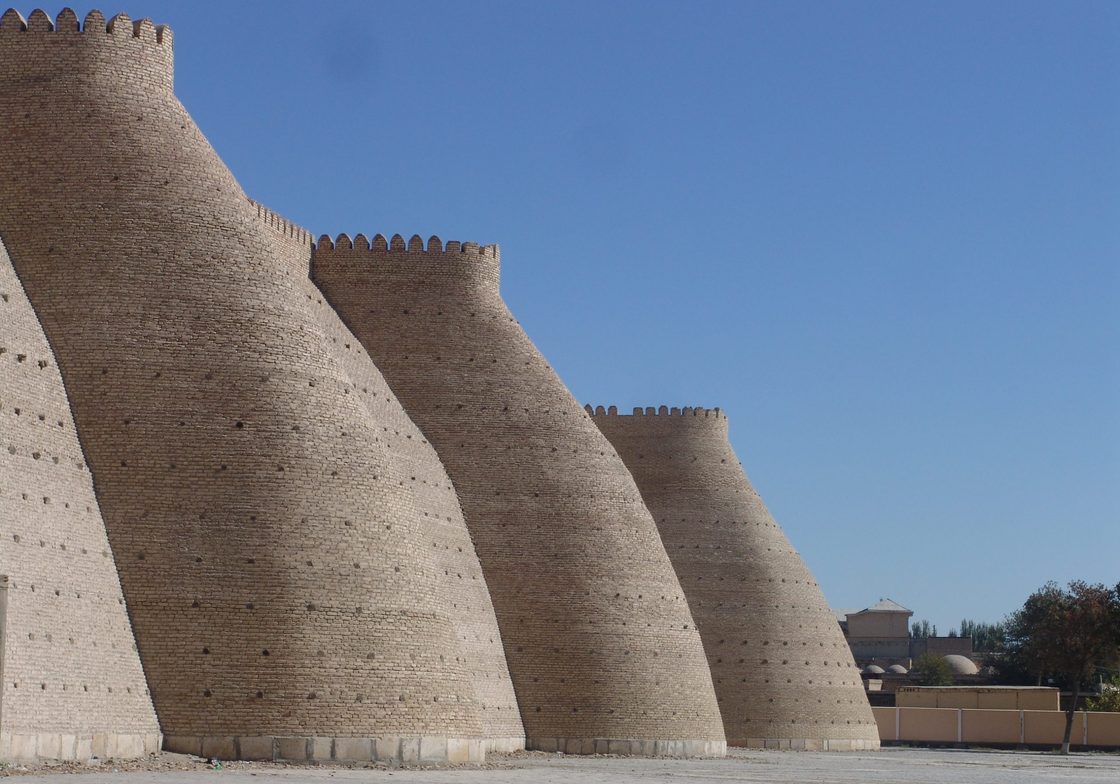 The city walls of Bukhara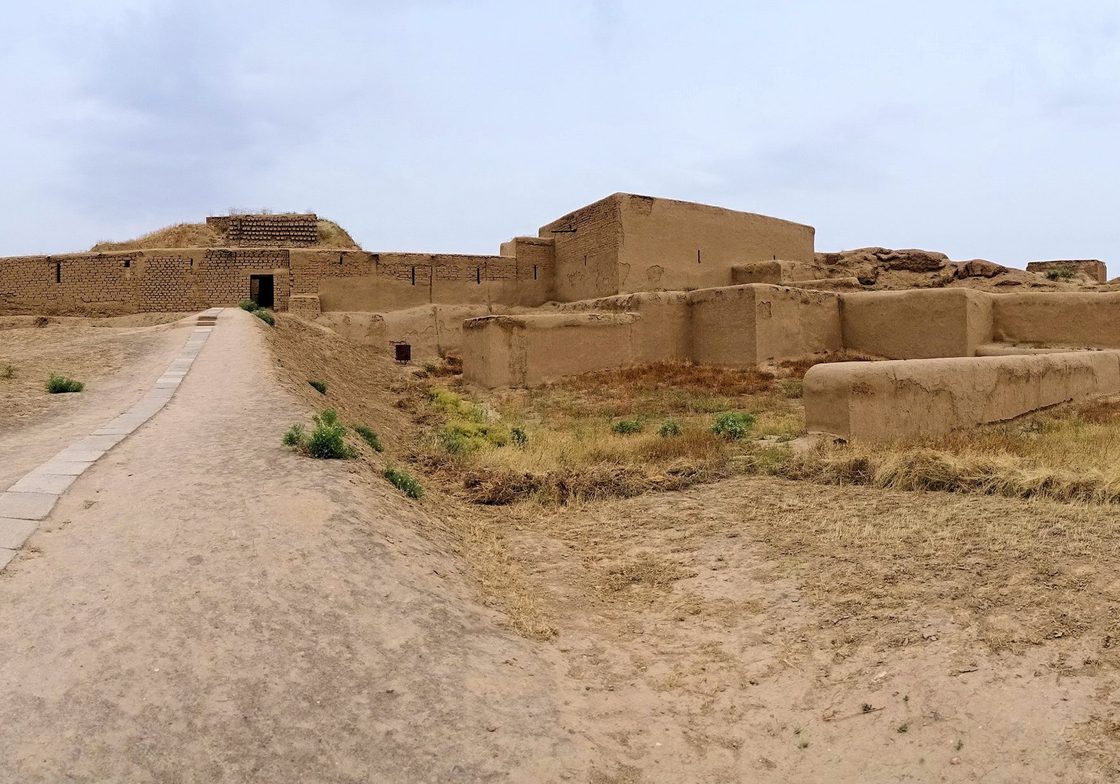 The remains of the fortress of Nisa, a UNESCO World Heritage site.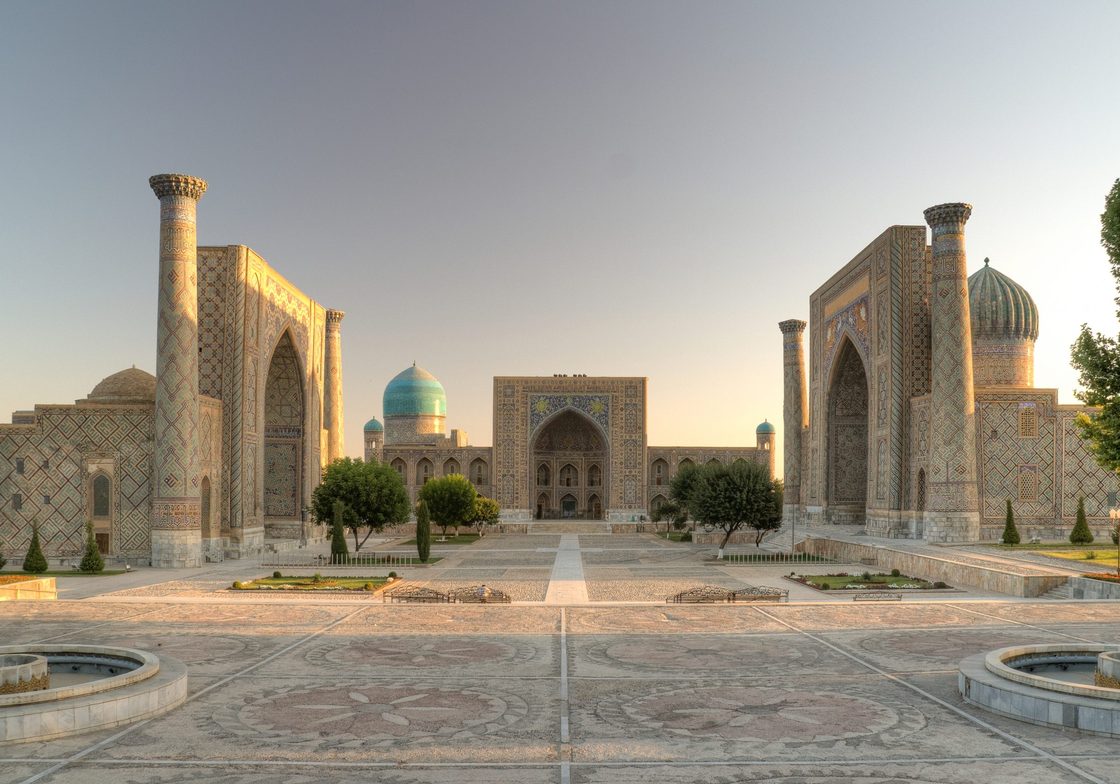 Registan square, Samarkand, Uzbekistan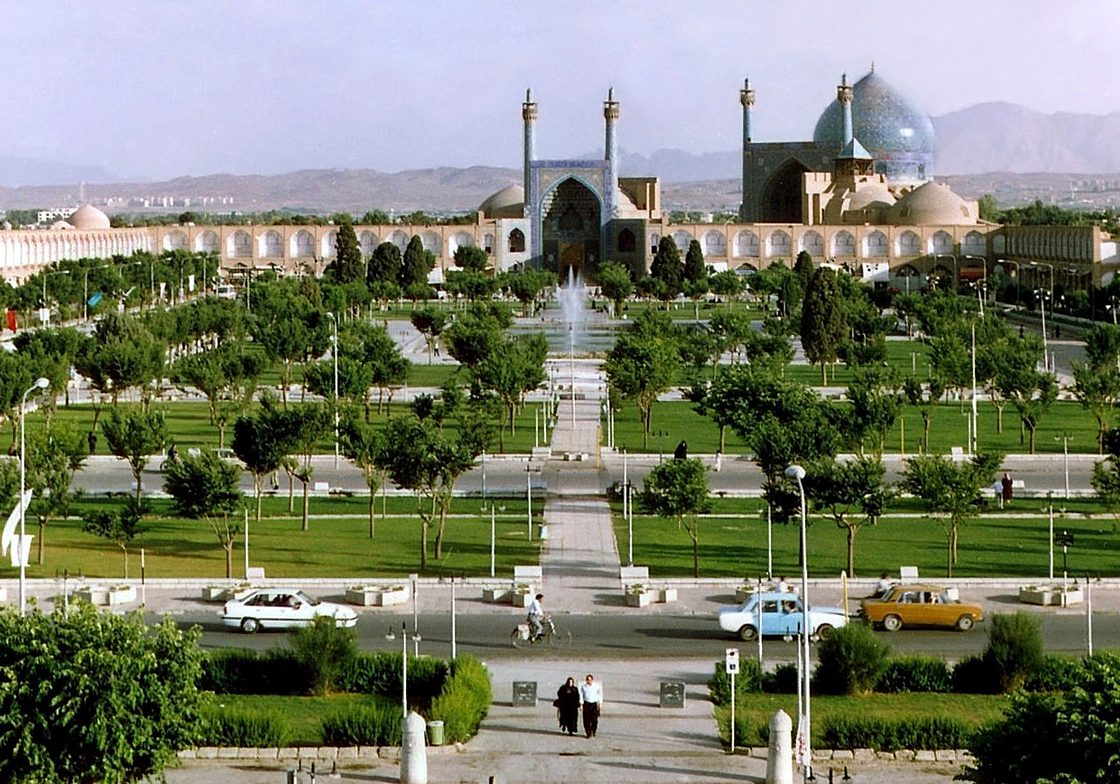 Naghshe Jahan Square, Isfahan, Iran.
The Trip
You are invited to join two Carleton professors—Adeeb Khalid, Jane and Raphael Bernstein Professor of Asian Studies and History, and Nancy Wilkie, William H. Laird Professor of Classics, Anthropology, and the Liberal Arts, Emerita—to retrace the fabled Silk Road on this exclusive Alumni Adventure through Uzbekistan and Turkmenistan. Follow in the footsteps of silk traders, who left China as early as 200 B.C. in great camel caravans for the 5,000-mile trek to the Mediterranean. This was also the road of Alexander the Great and Marco Polo, extending across vast deserts, mountains, and plains. Like the adventurers and merchants who have gone before us, we can anticipate breathtaking sights and a lively exchange of ideas and cultures along our route.
---
Faculty Leaders
Adeeb Khalid, Jane and Raphael Bernstein Professor of Asian Studies and History, has taught at Carleton since 1993. Although he teaches broadly in Russian/Soviet and Ottoman history, his scholarly work is focused on Central Asia. He is one of the world's leading authorities on the modern history of the region, having written three books on the period since the Russian conquest of the mid-nineteenth century. He speaks Russian and Uzbek and has spent extensive amounts of time in Central Asia since his trip to Samarkand and Bukhara in 1985. He lived in Tashkent in 2000-01 and has clocked many miles traveling around the region. Making Uzbekistan: Nation, Empire, and Revolution in the Early USSR was recently published by Cornell University Press.
Nancy Wilkie is a distinguished archaeologist and professor who has led numerous study tours throughout Asia and the Mediterranean. Nancy is William H. Laird Professor of Classics, Anthropology, and the Liberal Arts, Emerita, at Carleton and served as co-coordinator of Carleton's Archaeology Concentration. From 1998-2002 she served as President of the Archaeological Institute of America, and in 2009-10 she was the AIA's Charles Eliot Norton lecturer, one of the highest honors that the Institute bestows. In April 2003 the President appointed Nancy to the Cultural Property Advisory Committee of the U.S. State Department on which she continues to serve. The Committee reviews requests from foreign governments for the protection of their cultural property and recommends a course of action to the U.S. State Department. In April 2013 she was elected President of the U.S. Committee of the Blue Shield, an organization dedicated to the protection of cultural property in times of armed conflict. Nancy has directed archaeological projects in Greece, Egypt, and Nepal and has lectured on travel programs worldwide, including a program to Uzbekistan.
---
Abbreviated Itinerary
Sunday, October 30, 2016 – Depart Home
Monday, October 31 – Tashkent, UZBEKISTAN
Tuesday, November 1 – Tashkent
Wednesday, November 2 – Tashkent | Samarkand
Thursday, November 3 – Samarkand
Friday, November 4 – Samarkand | Shahrisabz | Bukhara
Saturday, November 5 – Bukhara
Sunday, November 6 – Bukhara
Monday, November 7 – Bukhara | Khiva
Tuesday, November 8 – Khiva
Wednesday, November 9 – Khiva | Nukus | Khiva
Thursday, November 10 – Khiva | Tashauz, TURKMENISTAN | Ashkhabad
Friday, November 11 – Ashkhabad
Saturday, November 12 – Ashkhabad | Nisa | Ashkhabad
Sunday, November 13 – Ashkhabad | HOME OR Mashad, IRAN
OPTIONAL, POST-TOUR EXTENSION: Iran
Sunday, November 13, 2016 – Ashkhabad, Turkmenistan | Mashhad, Iran
Monday, November 14 – Mashhad | Tehran
Tuesday, November 15 – Tehran
Wednesday, November 16 – Tehran | Qom | Kashan | Isfahan
Thursday, November 17 – Isfahan
Friday, November 18 – Isfahan | Pasargadae | Shiraz
Saturday, November 19 – Shiraz | Persepolis | Shiraz
Sunday, November 20 – Shiraz | Fly Home
---
Additional Information
To make a reservation please call 800-811-7244 or email Carleton College Alumni Adventures. There is also a reservation form within the Brochure PDF, available for download.
View Full Brochure of this trip
---
Pricing Per Person
Main Tour Pricing
Double Occupancy (10 to 25 participants) $6,395
Single Supplement $995
Optional Extension Prices
Double Occupancy (8+ participants) $4,295
Single Supplement $895