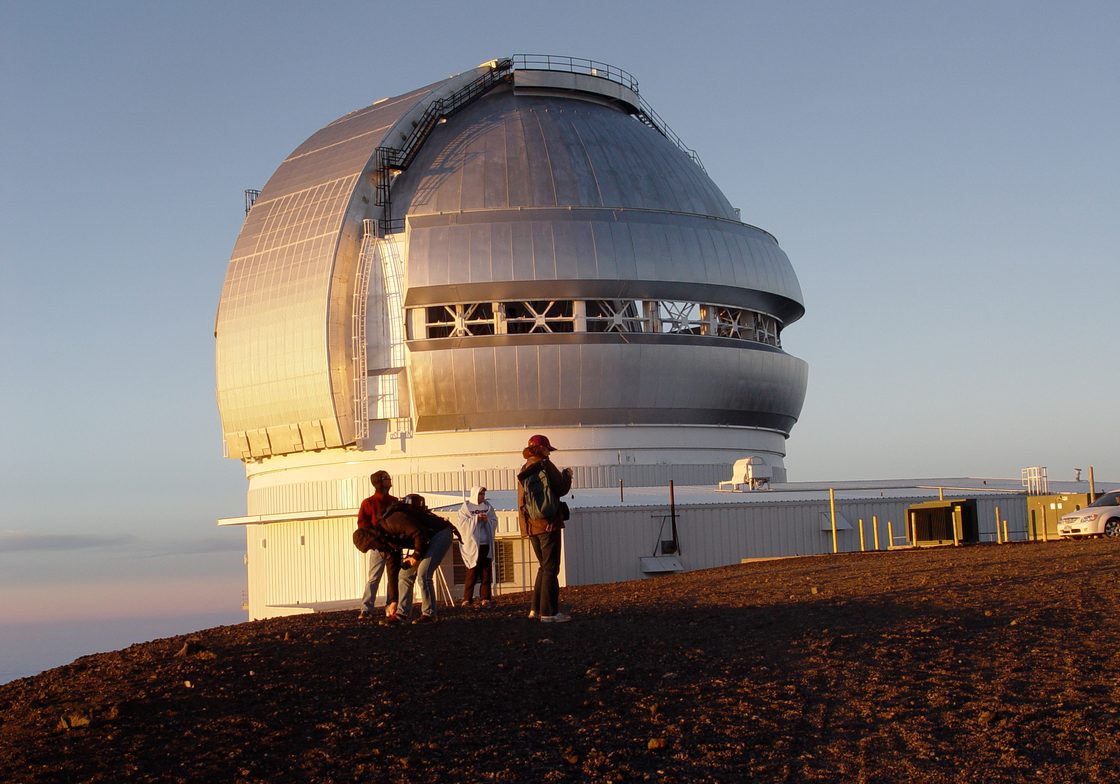 Gemini North, on top of Mauna Kea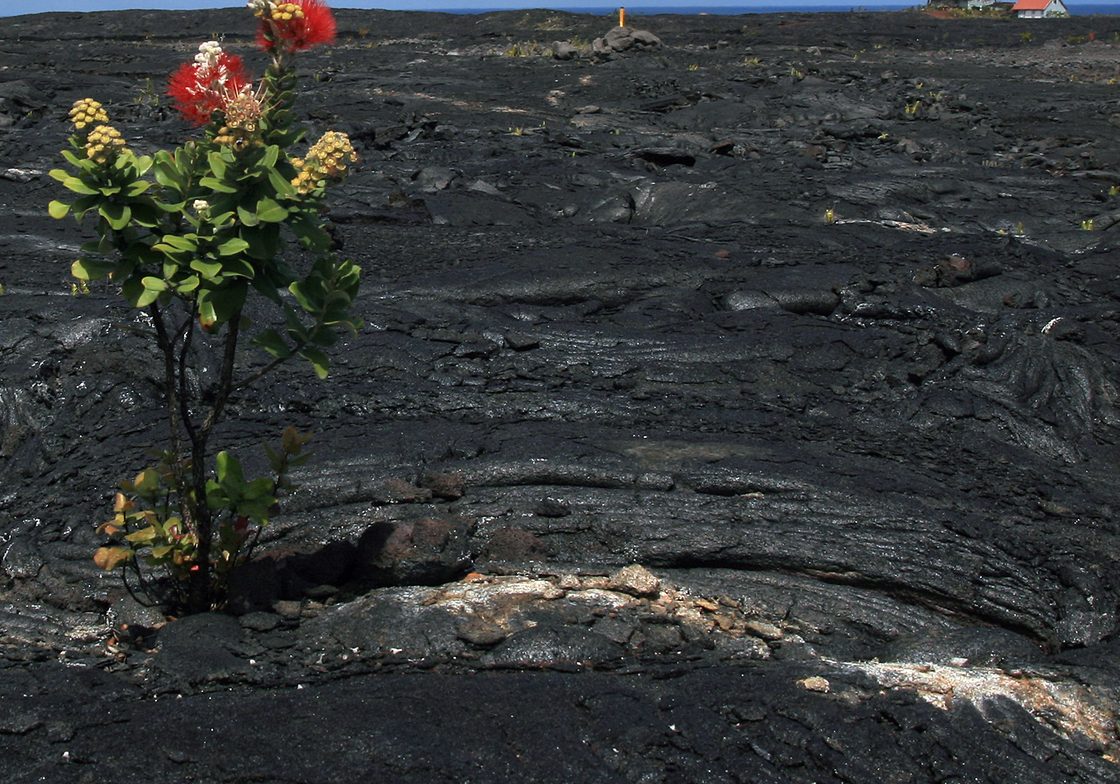 Flowering tree on a 30-year-old lava flow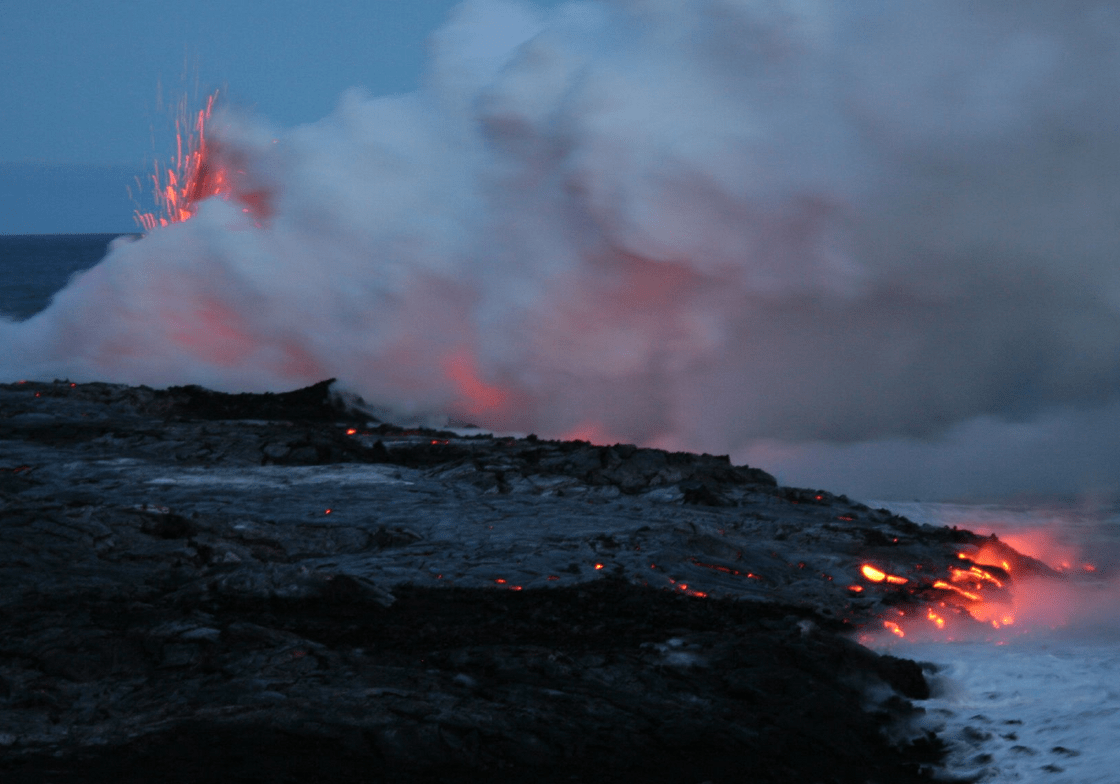 Lava entering the sea on the big island of Hawaii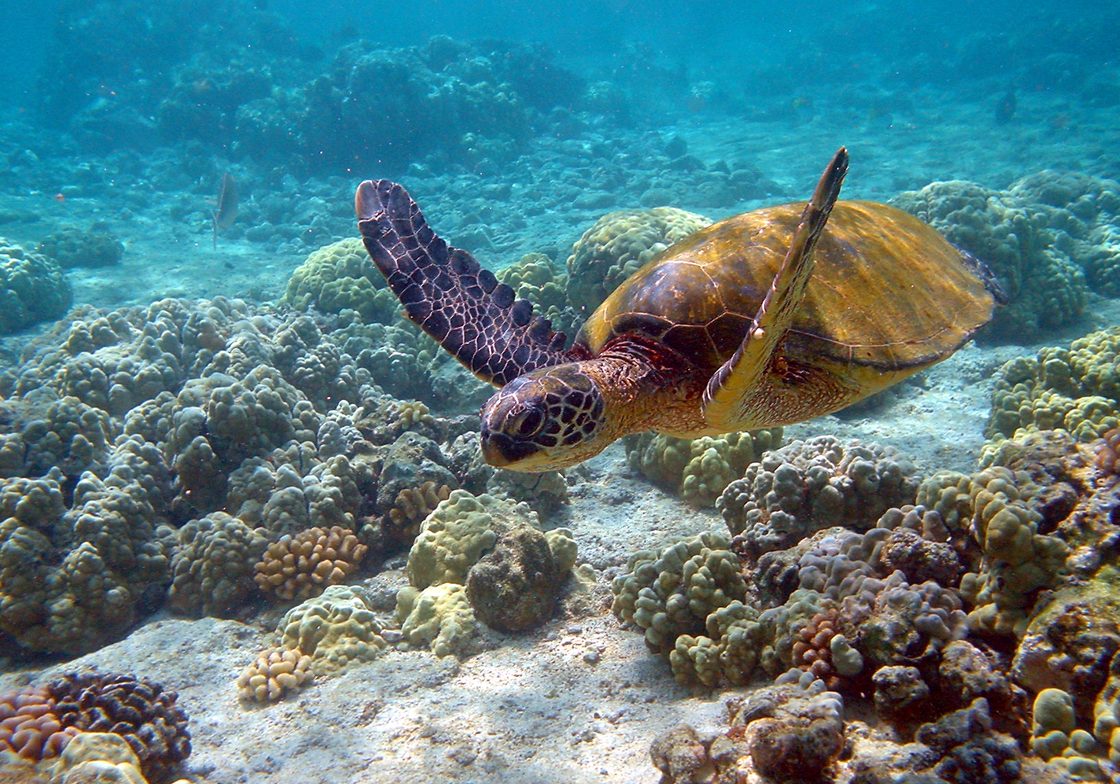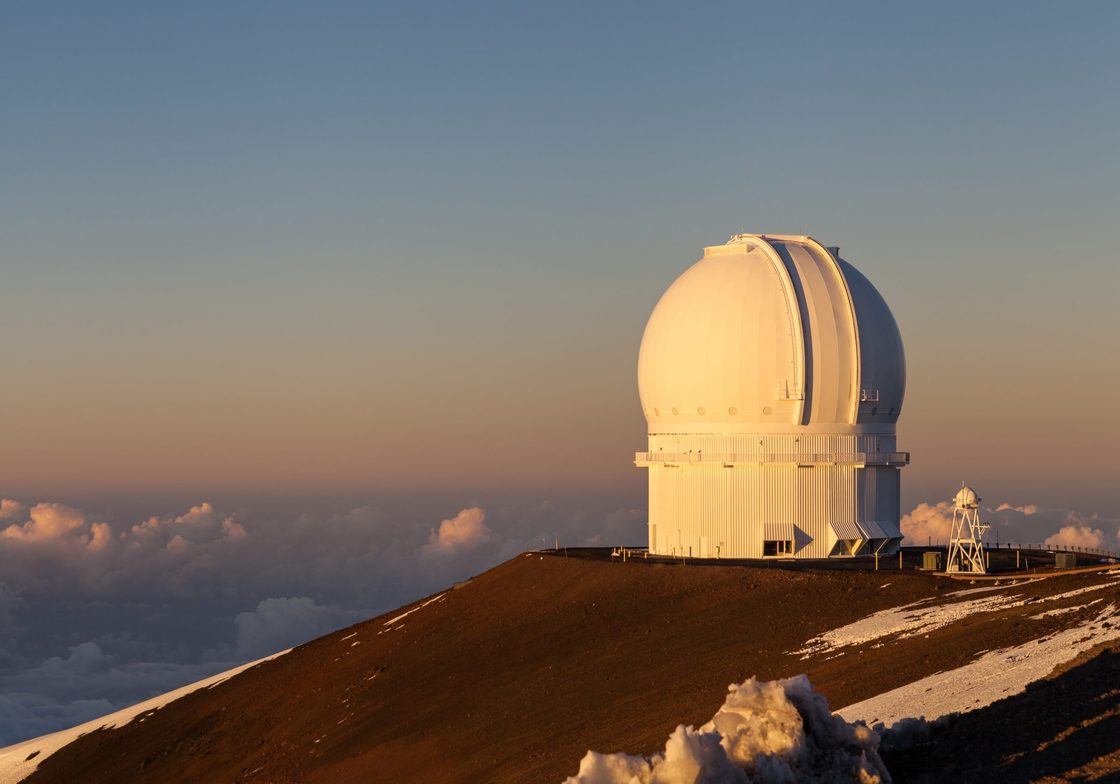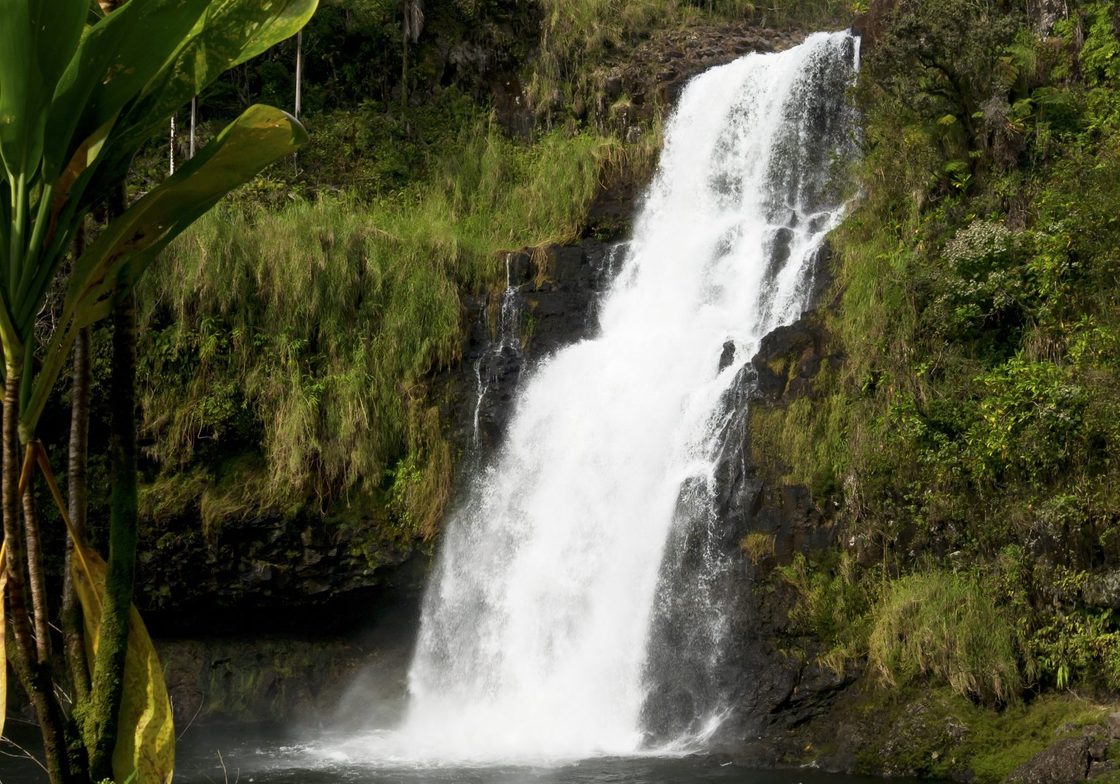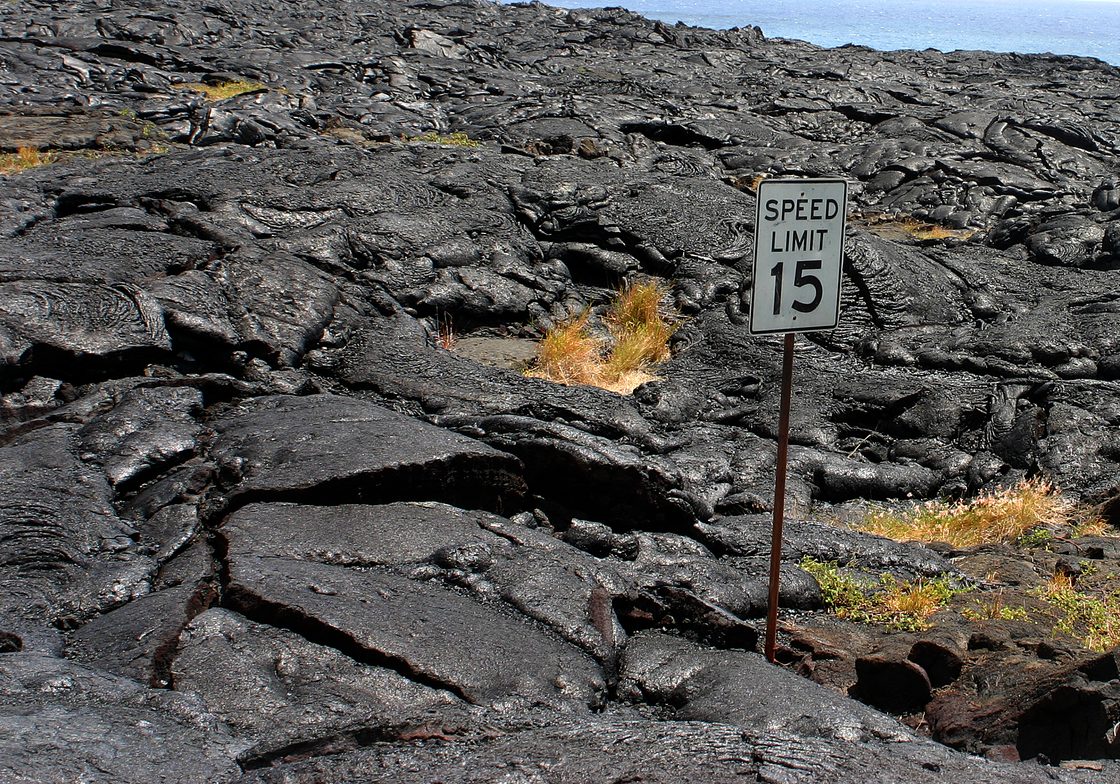 A road covered by lava flow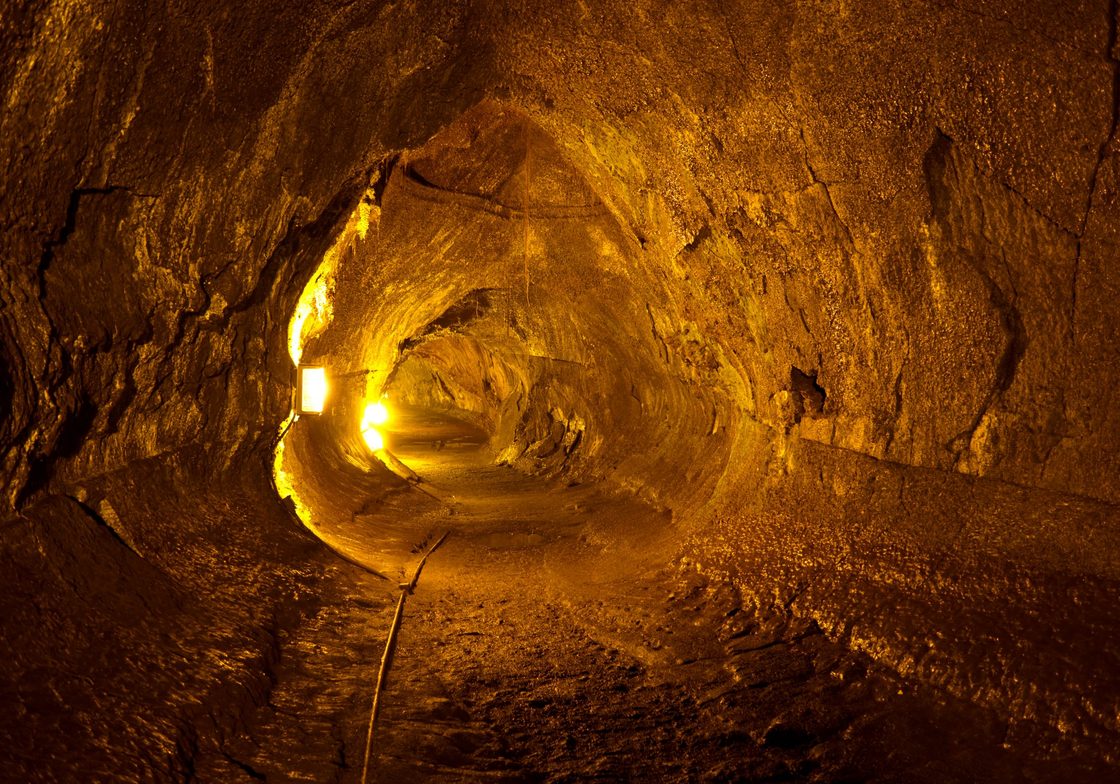 Thurston Lava Tube at Hawaii Volcanoes National Park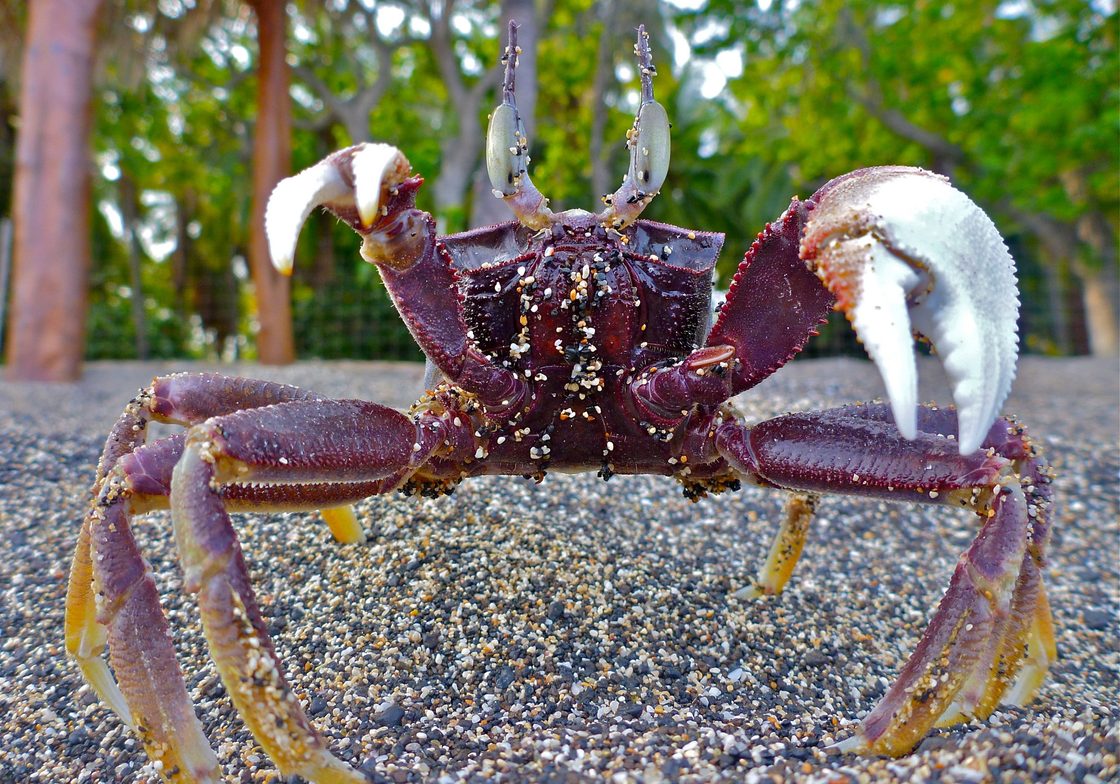 The Trip
From the skies above to the ocean depths, Hawaii is a magical place to marvel at the wonders of planet Earth. Join Carleton Professor Joel Weisberg and astronomer Sidney Wolff '62 H'85 on this exclusive Carleton exploration of Maui and the Big Island. Star-gazers have long flocked to Hawaii's volcanic mountaintops to probe the heavens: the skies are dark, the air is clean, the weather is good, and the equatorial location is an important astronomical reference point. Thanks to our Carleton leaders, enjoy special access to some of Hawaii's observatories and research facilities, and join Joel Weisberg on clear evenings for naked-eye stargazing sessions. Enjoy plenty of time to explore the many natural wonders of Hawaii, learning about the islands' teeming tropical marine life on a whale-watching cruise during the humpback whale migration, observing the ongoing forces that continue to shape the islands during a volcanologist-led excursion to Kilauea volcano, and taking walks with local naturalists to view thundering waterfalls, forest birds and diverse endemic plants. This tour is limited to 20 travelers.
---
Faculty Leaders
Sidney C. Wolff '62 H'85 most recently served as president of LSST Corporation, which aims to advance research and education by collaborating in the construction and operation of the Large Synoptic Survey Telescope (LSST) system. The first woman to direct a major U.S. Observatory (Kitt Peak), she played a leadership role in the development of Mauna Kea, now the premier astronomical site in the northern hemisphere, and was the first director of the international project that built the two state-of-the-art Gemini telescopes, one in Hawaii and the other in Chile. Sidney served on the Carleton College Board of Trustees for 24 years.
Joel Weisberg is the Herman and Gertrude Mosier Stark Professor of Physics and Astronomy and the Natural Sciences at Carleton College. His research is in the area of radio astronomy, particularly in the study of pulsars. Joel teaches astronomy, astrophysics, and physics courses, and has taught several multidisciplinary courses in the areas of environmental and technology studies and in science policy. He maintains several research positions for students, often enabling them to travel to various radio observatories. Joel and several students built the small Sogn Valley (Minnesota) Radio Astronomy Observatory in the mid-1980s using amateur equipment. He loves to share sunsets and the night sky with others, and has done so on numerous other alumni journeys.
---
Abbreviated Itinerary
Tuesday, November 29 – Home | Kahului, Maui
Wednesday, November 30 – Wailea
Thursday, December 1 – Wailea
Friday, December 2 – Maui | Hilo, Hawaii
Saturday, December 3 – Hawaii Volcanoes National Park
Sunday, December 4 – South Kohala Coast
Monday, December 5 – South Kohala Coast
Tuesday, December 6 – South Kohala Coast
Wednesday, December 7 – Kona | Home
---
Pricing Per Person
Double Occupancy $5,995
Single Supplement $1,295
---
Additional Information
To make a reservation or for more information please call 800-811-7244 or email Carleton College Alumni Adventures.