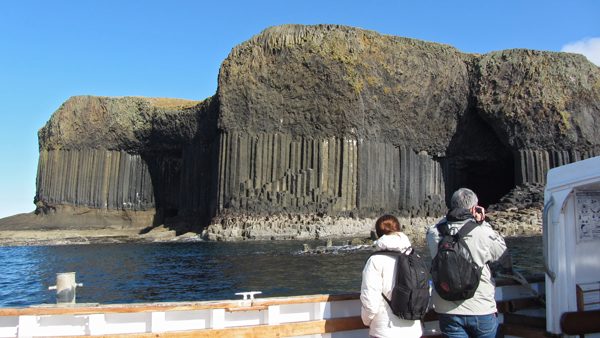 Fingal's Cave, Isle of Staffa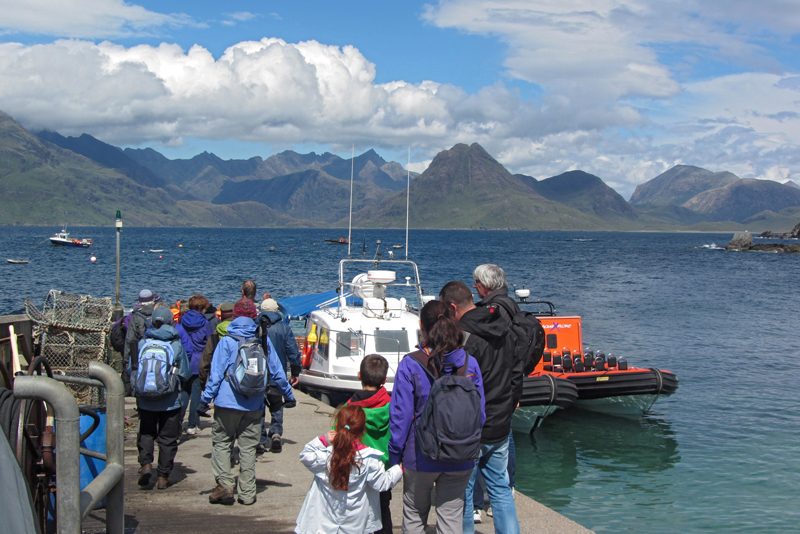 Cuillin mountain ridge view from Elgol.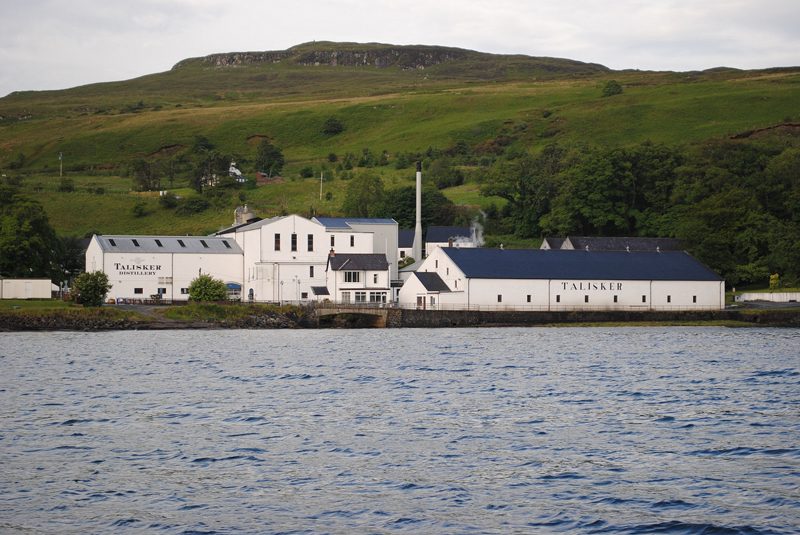 Talisker Distillery, Isle of Skye.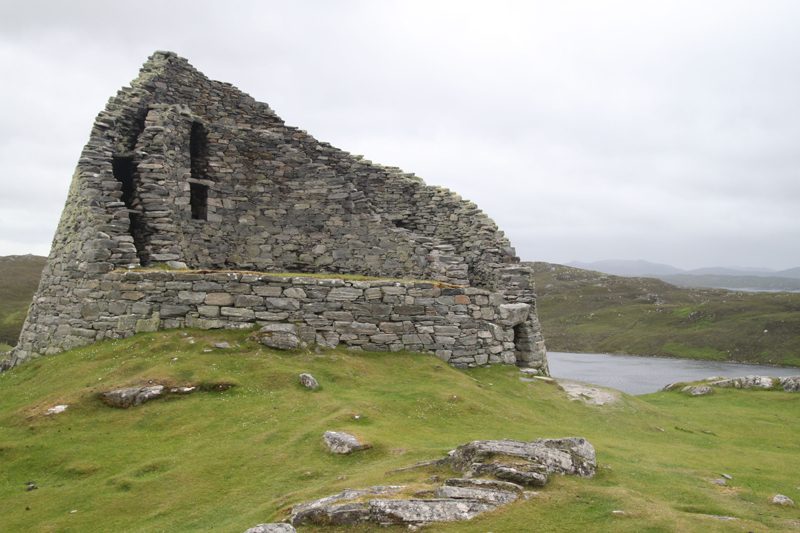 Dun Carloway Broch, Isle of Lewis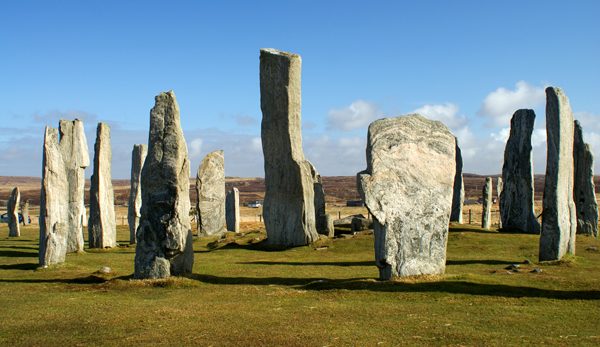 Standing Stones of Callanish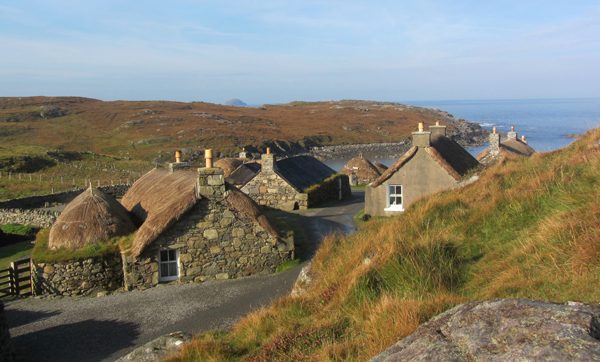 Blackhouses, Isle of Lewis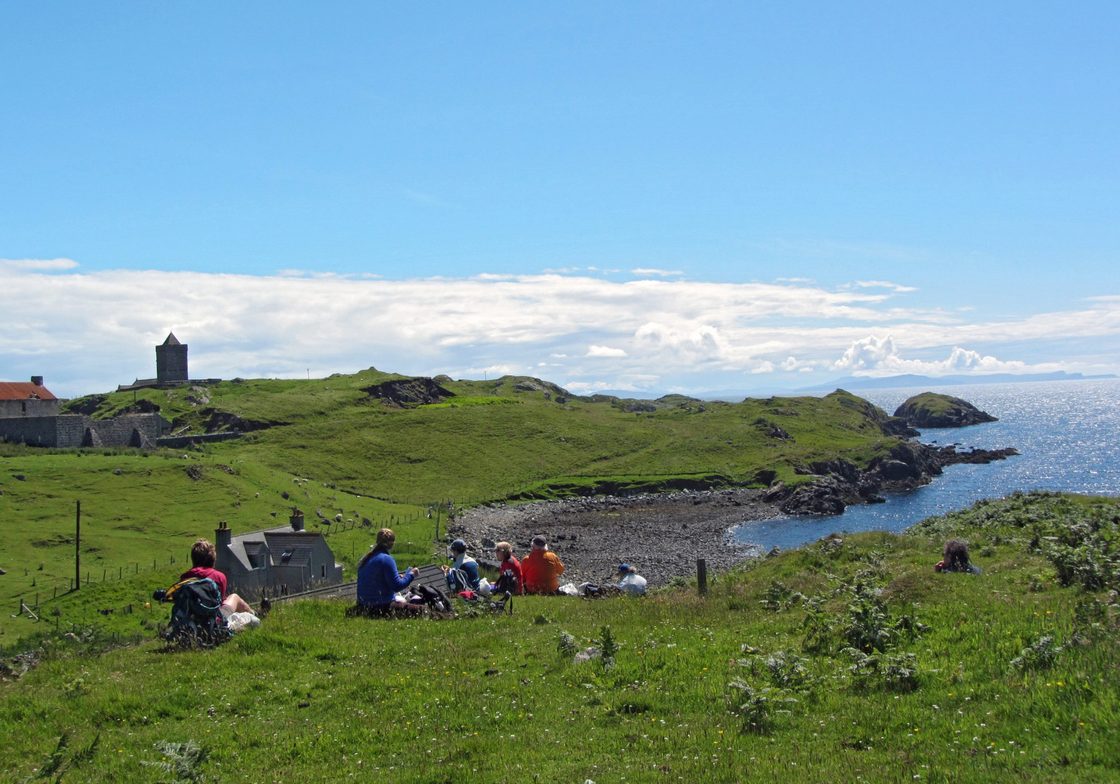 The Trip
Join Carleton geologist Clint Cowan '83 on this wonderful, 11-day, summertime hiking adventure in Scotland's rugged western islands. Hike the westernmost edge of Europe, admiring high cliffs, spectacular sea lochs and fjords, sandy and rocky bays, caves, and arches. Explore the mountains and moors of the Isles of Mull, Iona, Staffa, Skye, Harris, and Lewis. Visit an ancient hill fort and broch, Iona Abbey, the standing stones of Callanish, a single malt distillery, and much more – all amidst spectacular land- and seascapes. Our group is limited to only fifteen participants, plus Clint and two expert guides.
---
Faculty Leader
Clint Cowan '83 has taught Geology at Carleton since 1997, and has led student geology field trips to New Zealand, Belize, and Australia. He has also led several Carleton Alumni Adventures programs, hiking throughout Argyll and the Isle of Arran on the west coast of Scotland, hiking Scotland's northern Orkney and Shetland Islands, and sailing in a tall ship off the coast of Newfoundland, Canada. Before coming to Carleton, Clint worked for Shell Research in The Hague and traveled extensively throughout the world. He did his graduate work in the terrains of Newfoundland and Labrador, which are geologically related to the Scottish Isles.
---
Abbreviated Itinerary
Saturday, July 11, 2015 – DEPART HOME
Sunday, July 12 – Glasgow, SCOTLAND | Tobermory, Isle of Mull
Monday, July 13 – Isle of Mull | Calgary Bay | Isle of Mull
Tuesday, July 14 – Isle of Mull | Isles of Staffa and Iona | Isle of Mull
Wednesday, July 15 – Isle of Mull | Isle of Skye
Thursday, July 16 – Isle of Skye: Sleat | Talisker Distillery
Friday, July 17 – Isle of Skye: Loch Coruisk and the Cuillin
Saturday, July 18 – Isle of Skye | Isle of Harris
Sunday, July 19 – Isle of Harris
Monday, July 20 – Isle of Harris | Isle of Lewis: Callanish, Dun Carloway, Gearrannan | Isle of Harris
Tuesday, July 21 – Isle of Harris | Glasgow | FLY HOME
---
Additional Information
To make a reservation please call 800-811-7244 or email Carleton College Alumni Adventures. There is also a reservation form within the Brochure PDF, available for download.
View Full Brochure of this trip

---
Pricing Per Person
Double Occupancy (10-15 participants) $6,995
SINGLE Supplement (limited availability) $925