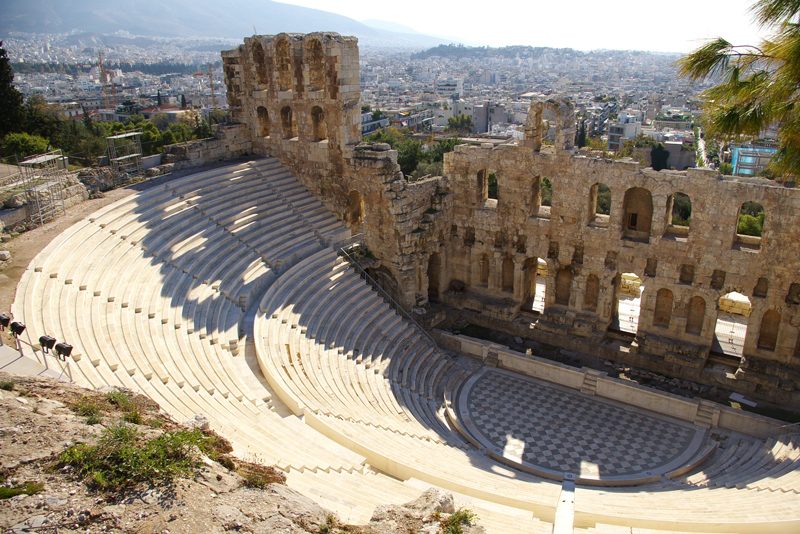 The Odeon of Herodes Atticus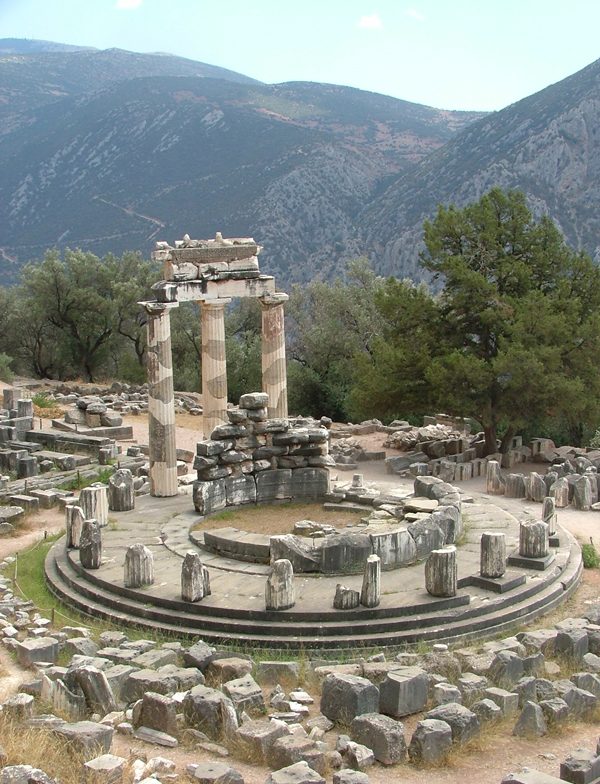 The Tholos at the sanctuary of Athena Pronoia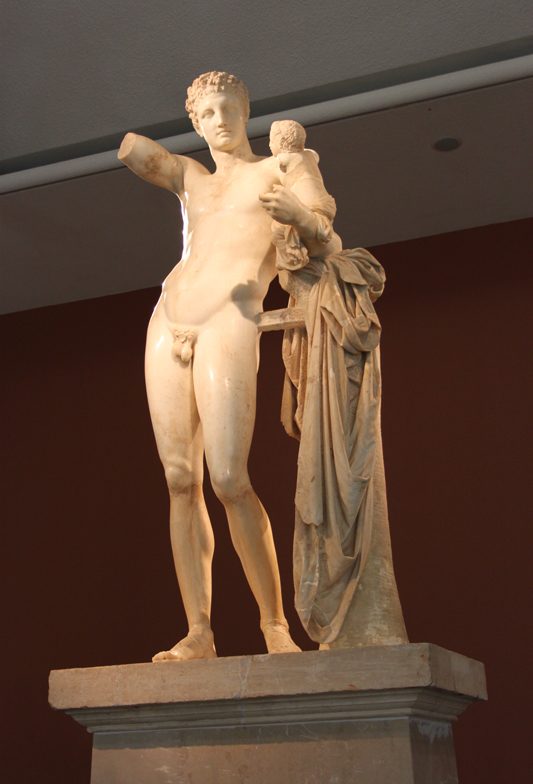 Hermes bearing the child Dionysos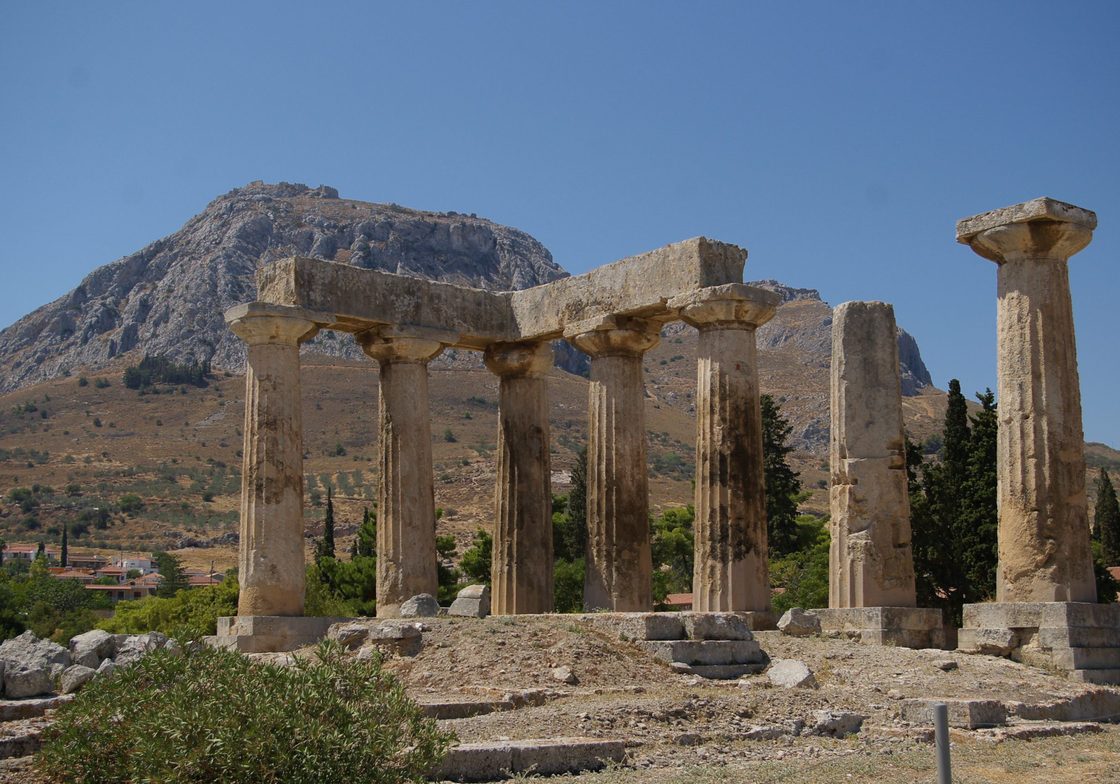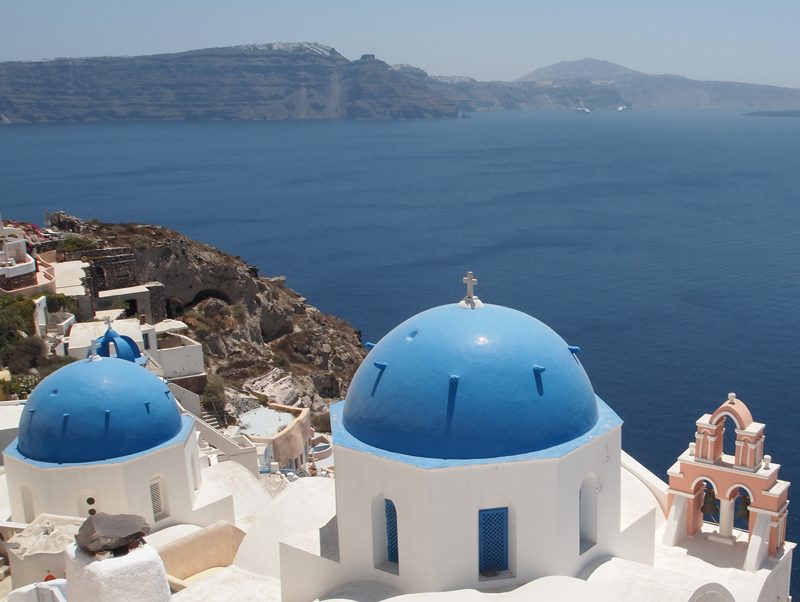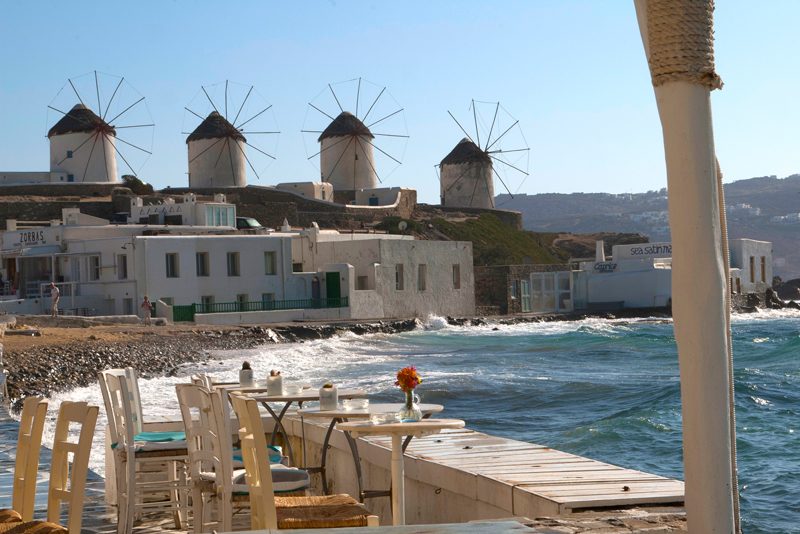 The Trip
Delve into the world of ancient Greek mythology, religion, drama, literature, art, and history with Carleton Professor Clara Hardy and an excellent local guide on this exploration of "sacred spaces" of ancient Greece. Clara's teaching and research interests include ancient drama, mythology, rhetoric, and gender studies, all of which can be addressed in situ on this tour of Athens, Delphi, and the Peloponnese. Admire the ancient architecture of temples, theaters, and stadiums; marvel at world-class museum collections of marble and bronze sculptures, exquisite gold jewelry, and icons; gaze upon breathtaking mountain vistas and seascapes; relax at centrally located, comfortable (often luxurious) hotels; and savor delicious, healthy Mediterranean cuisine. Also available is an optional extension to the stunning Greek islands of Mykonos, Delos, and Santorini.
---
Study Leader
Clara Hardy has taught Classics at Carleton since 1990. Her current research is on the performance of drama in Athens and Rome. Clara regularly teaches courses on gender and sexuality, classical mythology, and ancient drama, and has collaborated extensively with Ruth Weiner (Theater), most recently on productions of Euripides and Aeschylus at Carleton. She has enjoyed many research excursions around Greece to explore the physical contexts of ancient drama both in and out of Athens.
---
Abbreviated Itinerary
Saturday, August 29, 2015 – Depart Home
Sunday, August 30 – Arrive Athens, Greece
Monday, August 31 – Athens | Acropolis | Acropolis Museum
Tuesday, September 1 – Athens | Kerameikos Cemetery | Agora | National Archaeological Museum
Wednesday, September 2 – Athens | Eleusis | Hosios Loukas | Delphi
Thursday, September 3 – Delphi
Friday, September 4 – Delphi | Olympia
Saturday, September 5 – Olympia | Argos | Nafplion
Sunday, September 6 – Nafplion | Mycenae | Epidaurus | Nafplion
Monday, September 7 – Nafplion | Corinth | Athens
Tuesday, September 8 – Athens | Home
---
Additional Information
To make a reservation please call 800-811-7244 or email Carleton College Alumni Adventures. There is also a reservation form within the Brochure PDF, available for download.
View Full Brochure of this trip
Pricing Per Person
Main Tour Pricing
Double Occupancy (20-30 participants) $4,945
Double Occupancy (17-19 participants) $5,245
Double Occupancy (10-16 participants) $5,445
Single Supplement (limited availability) $895
Single room supplement will be charged when requested or required.
Independent Post-tour Extension Pricing (per person)
Double Occupancy (10-20 participants) $2,945
Double Occupancy (2-9 participants) $3,245
Single Supplement (limited availability) $995
Single room supplement will be charged when requested or required.
---