New Orleans to Memphis
March 5-13, 2024 (9 days)
aboard the 98-cabin, paddle-wheeled American Splendor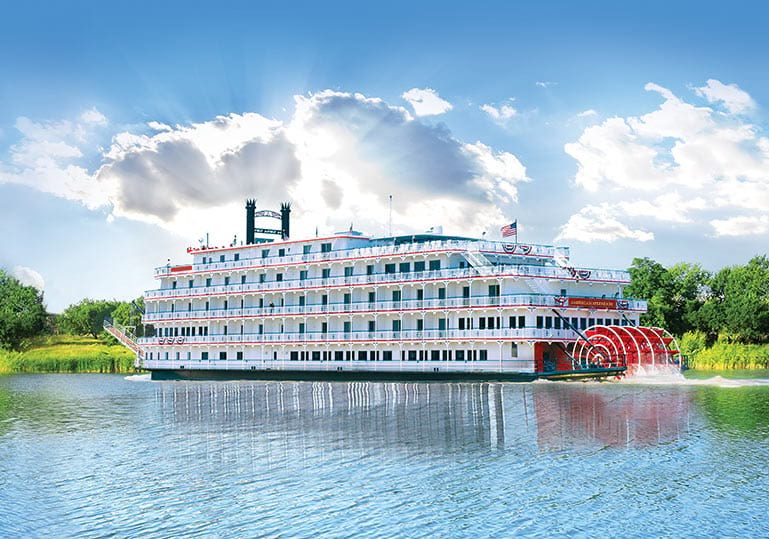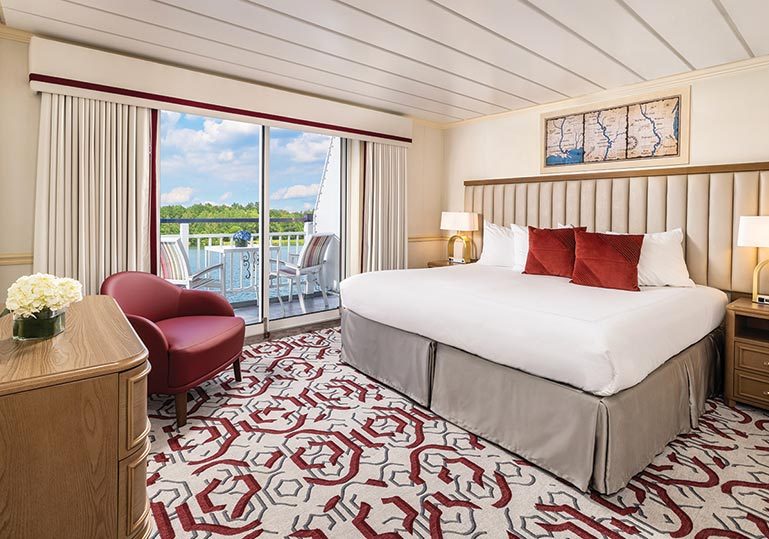 American Splendor, stateroom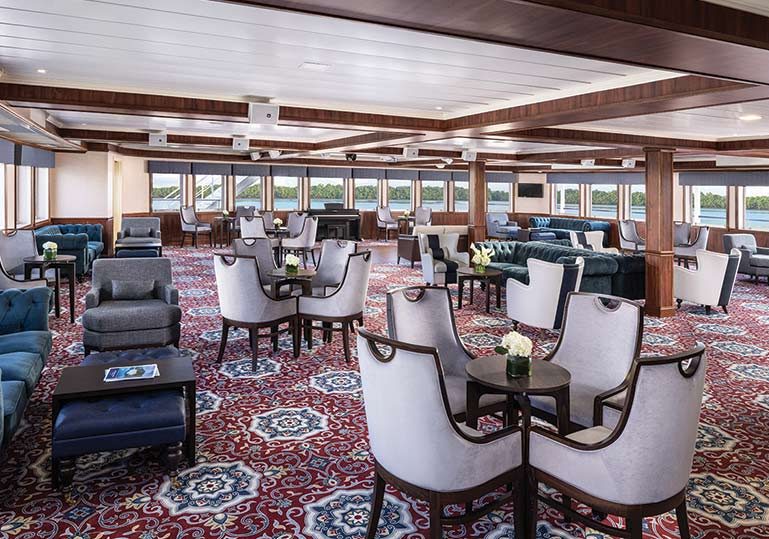 American Splendor, river lounge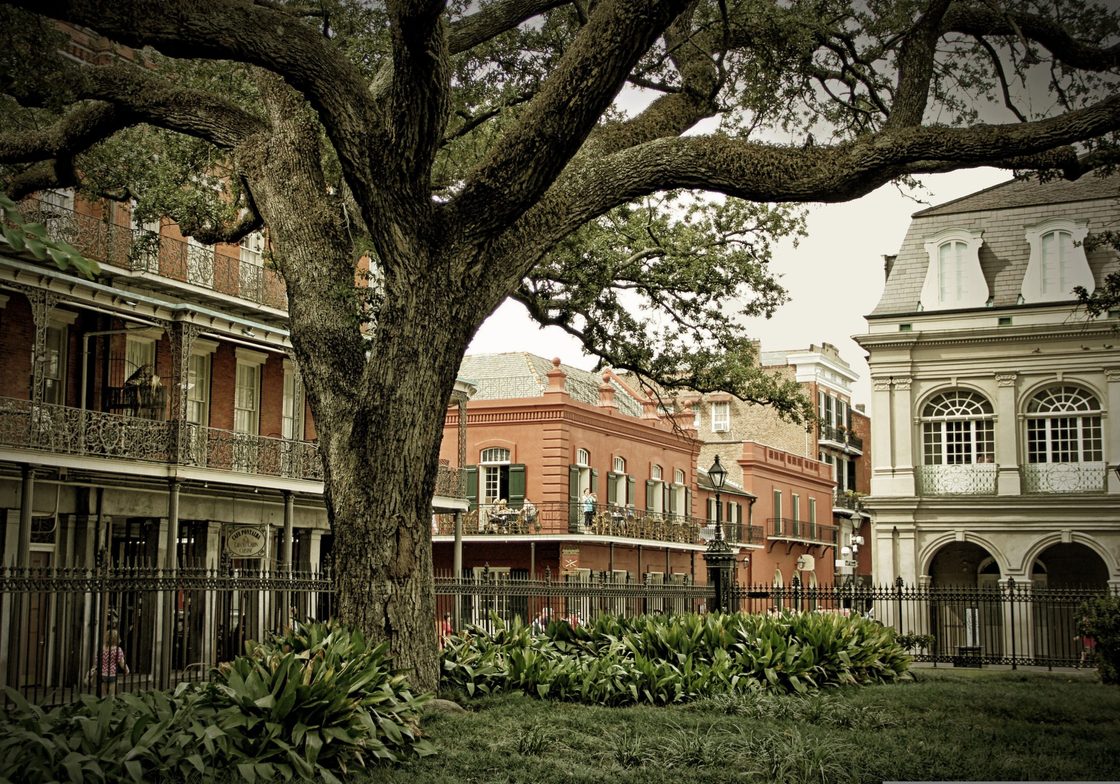 French Quarter, Louisiana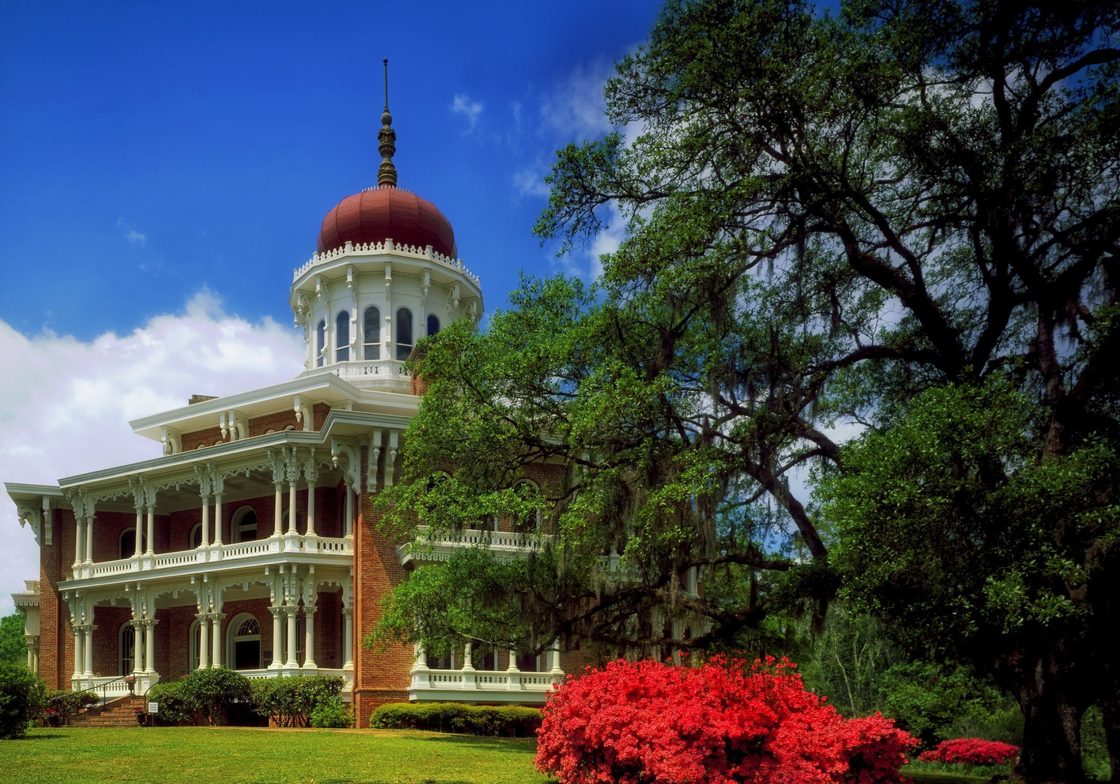 Longwood house, Natchez, Mississippi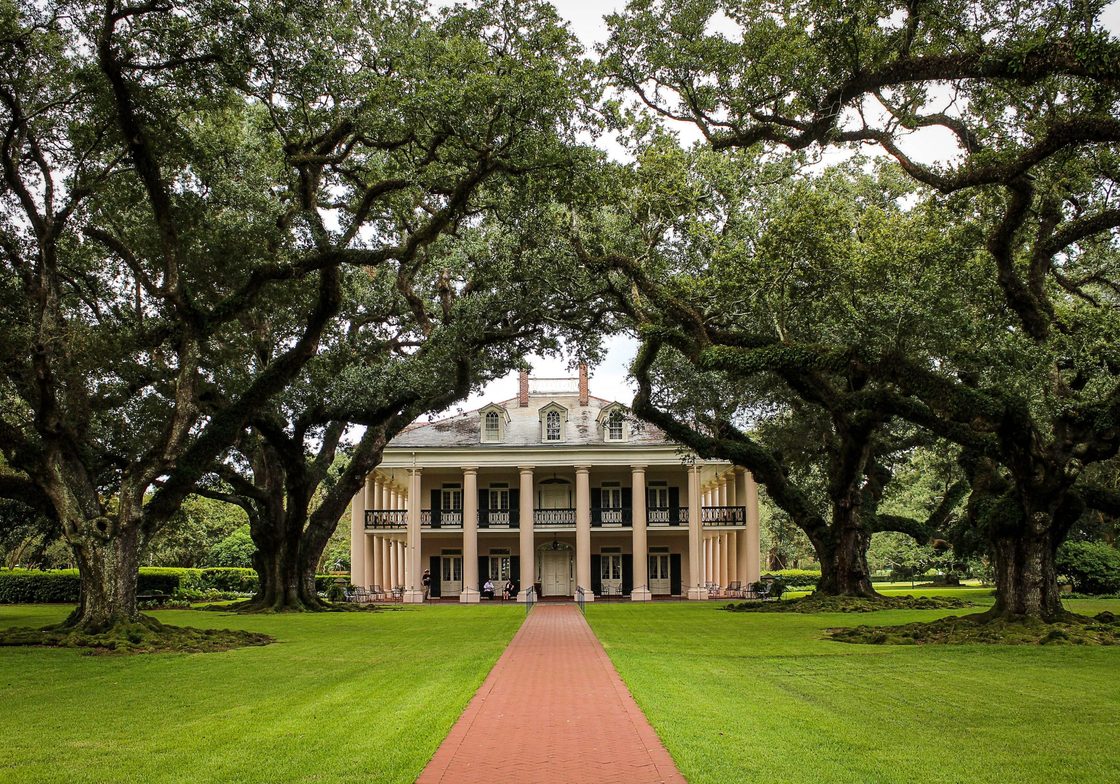 Oak Alley Plantation, Louisiana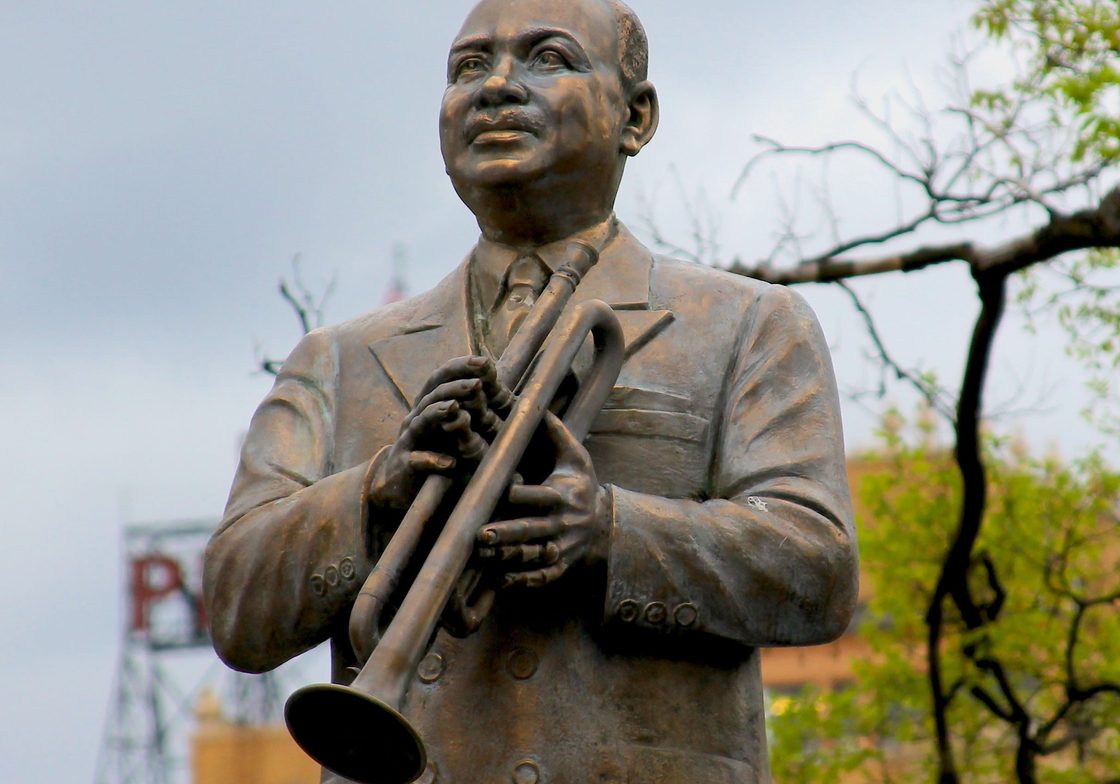 W.C. Handy statue, Memphis
The Trip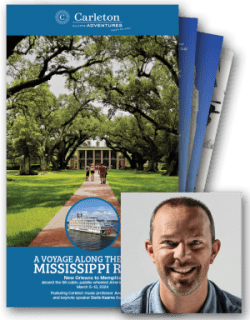 Join us for a deep dive into U.S. history and culture on a voyage up the Mississippi River from New Orleans to Memphis aboard the 98-cabin American Splendor, a riverboat built in 2016 in the classic paddle-wheeler style. Andy Flory, Associate Professor of Music at Carleton, will accompany this program as part of the onboard lecture team and a resource about the undercurrent of music that flows throughout the American South. Begin with a night at a centrally-located hotel in New Orleans, followed by a full day exploring the distinctive architecture of the French Quarter, the gorgeous homes of the Garden District, and the renowned National WWII Museum. Then we embark the American Splendor and cruise upriver, visiting the sugar plantations, Creole cottages, and lush landscapes of Bayou country; the city of Natchez, Mississippi, whose architectural grandeur reflects the prosperous Steamboat Era of the early 1800s; and Vicksburg, where a 47-day Civil War battle raged before control of the Mississippi River was taken by the North. Disembark and enjoy a morning tour of Memphis, Tennessee, exploring historic Beale Street to the rhythm of the Blues.
The American Splendor offers modern amenities among surroundings of 19th-century riverboat opulence, including lovely cabins—most featuring private balconies—in the style of a bygone era, fine cuisine, and lively performances by onboard musicians. What makes this Mississippi River experience stand apart is the incredibly rich educational program, beginning with a keynote address in New Orleans by presidential historian and Pulitzer Prize-winning author Doris Kearns Goodwin who will discuss her Lincoln Prizewinning book Team of Rivals: The Political Genius of Abraham Lincoln. Throughout the trip, travelers will enjoy onboard lectures, discussions, and opportunities for direct engagement with an outstanding lineup of experts, including Carleton's Andy Flory and historian John Meffert. This unforgettable journey along one of North America's great waterways is co-sponsored by several organizations and is expected to sell out, so I urge you to call Carleton Alumni Adventures at (800) 811-7244 or email carleton@studytours.org to reserve your space today.
Faculty Leader
Andy Flory is Associate Professor of Music at Carleton College. He is a historical musicologist with a specialty in rock and R&B styles, and has published widely on American popular music. Flory is the author of the book I Hear a Symphony: Motown and Crossover R&B (Michigan, 2017), co-author of the industry-leading history of rock textbook What's that Sound (Norton, 2021), and is currently writing a biography of Marvin Gaye. He is deeply interested in the history and study of American music. He has offered a class for the last decade called "America's Music," which investigates and questions elements of national character according to topics like religion, performance, and dance. Flory has a particular fascination with the place of the Mississippi River as a transportation and cultural artery that has facilitated a wide variety of musical activity during its long history.
Prices Per Person (9 nights)
Double Occupancy, starting at $7,990
Single Occupancy cabins are $8,990
For more details on cabins and pricing, download the PDF.
Itinerary
TUESDAY, MARCH 5: New Orleans, Louisiana
WEDNESDAY, MARCH 6: New Orleans
THURSDAY, MARCH 7: Oak Alley, Laura, and Whitney Plantations
FRIDAY, MARCH 8: Baton Rouge
SATURDAY, MARCH 9: St. Francisville
SUNDAY, MARCH 10: Natchez, Mississippi
MONDAY, MARCH 11: Vicksburg
TUESDAY, MARCH 12: Cruising the Mississippi
WEDNESDAY, MARCH 13: Memphis, Tennessee / Home
Additional Information
To reserve your space using an online form, click here.
For reservations or for more information, download the detailed brochure, call 800-811-7244 or email Carleton College Alumni Adventures.