September 1-12, 2022 (12 days)
Capacity: 20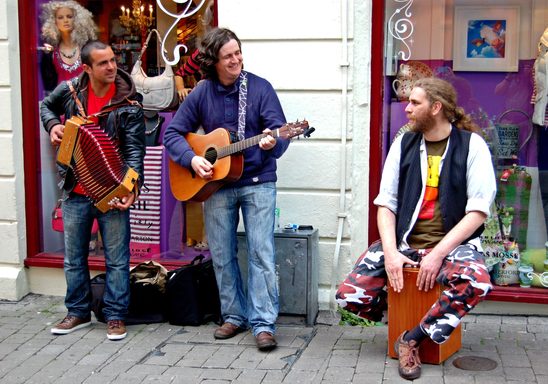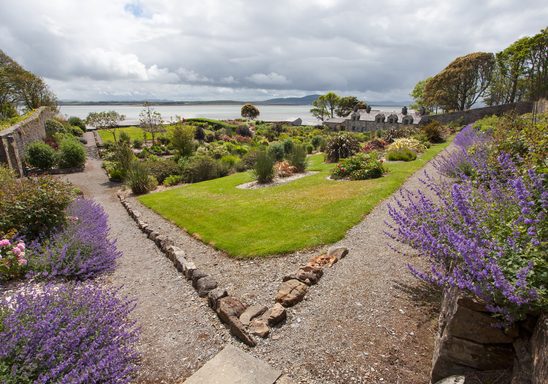 Lissadell House and Gardens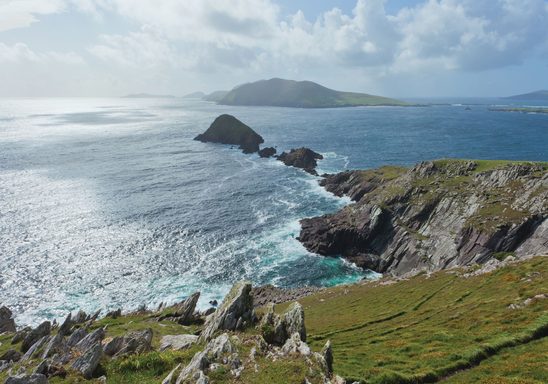 Dingle coastline view of Blaskets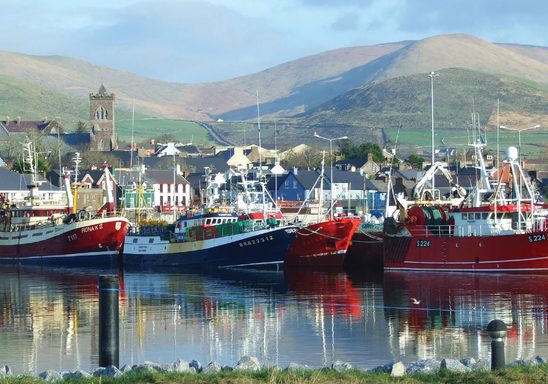 Marina on the southern peninsula, Dingle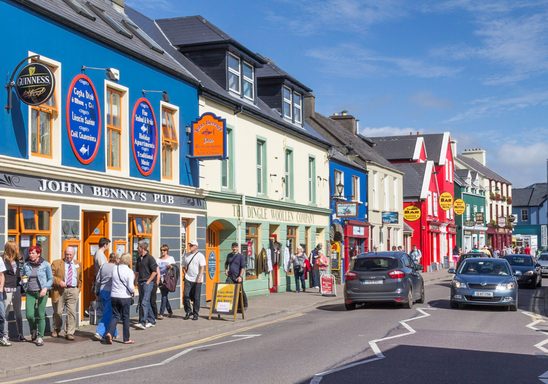 The Trip
Explore Ireland's landscapes, histories, and stories in the company of Carleton Professor of English Susan Jaret McKinstry and our local Irish co-leader, a geoarchaeologist who will teach you to read the rugged, beautiful landscape for evidence of the people who lived there in the past. You will also be accompanied by a dedicated tour manager/local guide.
Traveling round-trip from Shannon, this journey takes us through the history and landscapes of Ireland's "Wild Atlantic Way," from south to north along the western coast of Ireland. Explore the breathtaking Dingle Peninsula, County Kerry, visiting numerous off-the-beaten-track monuments from all periods of Irish history. Heading northwards into the incredible karst limestone region of the Burren, County Clare, we will enjoy stunning cliff-top views out to the Atlantic and visit intriguing sites set in a unique geological and ecological landscape. From here we head to County Sligo and Yeats Country, where we will explore the lives and monuments of the first farmers in Ireland and walk in the footsteps of ancient pilgrims, who in turn respected the traditions of even more ancient peoples. You will rest your pleasantly weary traveler's head at comfortable, well-located hotels and appreciate a thorough, well-paced program.
Experience Ireland through the lenses of literature, history, geology, and nature, delving into the diverse, ancient landscapes of the Emerald Isle with an eye (and ear) toward its long roster of literary greats who lived and wrote there. Prof. Jaret McKinstry will share the words of William Butler Yeats, Seamus Heaney, Mary O'Malley, Eavan Boland, and others who were inspired by the land, and some writing and photography will be incorporated along the way so you can create your own story: come with pen and paper, camera (or phone camera), and a sense of adventure.
This Carleton-exclusive tour is limited to 20 guests, so I encourage you to reserve your space soon.
Faculty Leader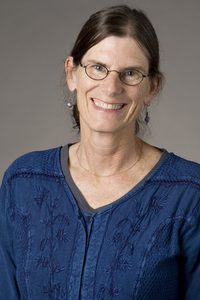 Susan Jaret McKinstry, Helen F. Lewis Professor of English, has taught literature, narrative theory, visual studies, and creative writing at Carleton since 1982. She loves combining research and travel: she directed Carleton's off-campus studies programs in London and in Ireland as well as the ACM program in London and Florence, taught Visual Studies as a Fulbright Scholar in Moscow, and participated in a poetry retreat in Galway, Ireland. She happily led three Carleton Alumni Adventures trips to Ireland, the UK, and Norway.
Susan's research examines 19th-century British artists who use writing and art for social change. Her own poetry highlights the intersection of place, narrative, and identity. Guests on this tour will experience Ireland's spectacular landscapes, history, and geology and create their own stories and images about what we see and what lies beneath it.
Tour Prices (10 nights)
Per person, double occupancy
18-20 participants $7,445
15-17 participants $7,895
12-14 participants $8,245
Single Supplement $1,225
Single room supplement will be charged when requested or required (limited availability).
With fewer than 12 participants, a small group surcharge may be added.
Download the brochure for more information.
Itinerary
(B)= Breakfast, (L)= Lunch, (R)=Reception, (D)= Dinner
Thursday, September 1, 2022: Depart home
Friday, September 2: Arrive in Shannon, County Clare, Ireland | Limerick | Welcome reception
Saturday, September 3: Lough Gur | Dingle Peninsula, County Kerry
Sunday, September 4: The Dingle Peninsula, County Kerry
Monday, September 5: The Blasket Islands, County Kerry | Dingle
Tuesday, September 6: Coole Park | Thoor Ballylee (Yeats' Tower) | Ballyvaughan, The Burren, County Clare
Wednesday, September 7: The Cliffs of Moher | The Flaggy Shore | Ballyvaughan | PM at leisure
Thursday, September 8: The Aran Islands (Inishmore) | Dún Aonghasa
Friday, September 9: Sligo: Cruise of Lough Gill, Parke's Castle
Saturday, September 10: Yeats Country
Sunday, September 11: At leisure in Galway | Ennis, County Clare | Farewell dinner
Monday, September 12: Transfer to Shannon Airport | Fly home
Additional Information
To reserve your space online. Click here. Or Download the brochure for more information and reservation form.
For more information or to reserve your space, call 800-811-7244 or email carleton@studytours.org.