The Islands of Dalmatia & the South Coast
May 25 – June 6, 2024 (13 days)
Capacity: 16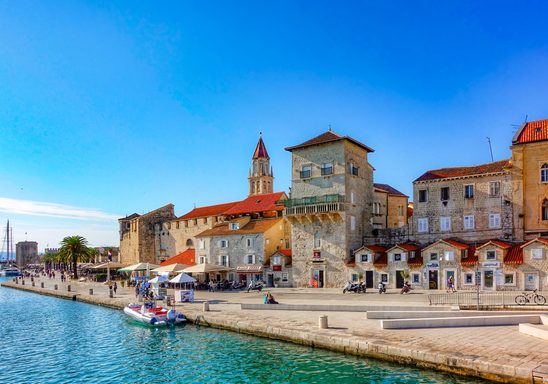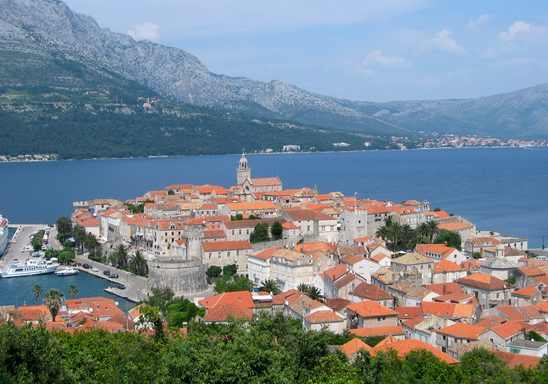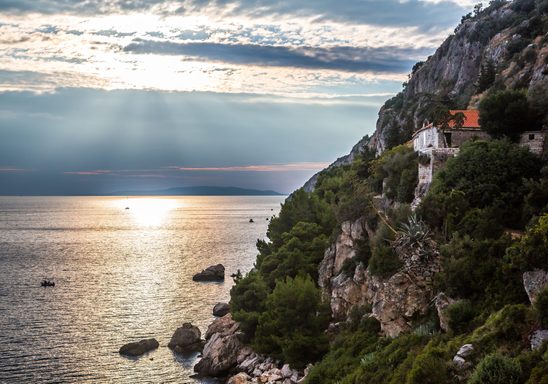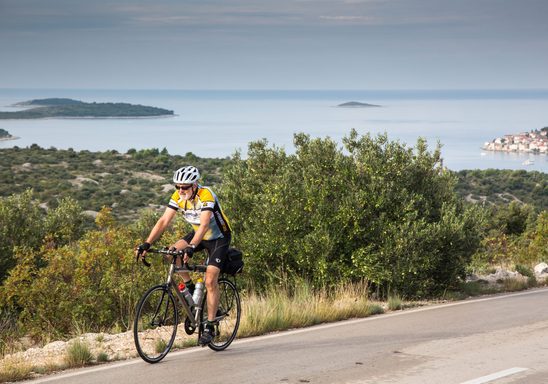 The Trip
I invite you to join two Carleton professors and a small group of fellow cycling enthusiasts on an unforgettable series of rides through the beautiful towns and countryside of Croatia, known for its breathtaking landscapes, rich history, and vibrant culture.
Springtime in Croatia offers the perfect backdrop for our educational cycling adventure in the company of Professors David Tompkins and Ken Abrams. We will pedal coastal Croatia and its islands, and explore en route medieval and Renaissance cities that were important to the Greeks, Romans, Venetians, Austrians, Hungarians, and Croats. Marvel at bustling Split, a still-inhabited ancient Roman city and site of Emperor Diocletian's famous 3rd-century A.D. palace, and cycle three of the Mediterranean's most picturesque islands—Brač, Hvar, and Korčula. Enjoy cycling through and past picturesque coastal towns and rural areas, charming villages, tranquil vineyards, and scenic landscapes; and take time to visit historic sites, immerse ourselves in the local culture, and indulge in delicious Croatian cuisine and a wine tasting.
Two expert local cycling guides will accompany us and provide fascinating insights into Croatia's history and traditions. In addition to casual conversation and offering insights along the way, Professors Tompkins and Abrams will offer several evening lectures or discussions. This tour is designed, with well-planned routes and a support vehicle available throughout the journey, to accommodate riders who have good physical fitness and prior experience with road cycling. Over the course of this itinerary, we will cycle a total of 265 miles (including short, steep hills), and the average daily cycling distance is 30 miles per riding day.
This program promises to be a satisfying blend of physical activity, adventure, and intellectual stimulation. It is a chance to connect with like-minded individuals, create or strengthen lasting friendships, and broaden your horizons. The tour is limited to a small group of just 16 participants, so I urge you to contact Alumni Adventures at (800) 811-7244 or email carleton@studytours.org today.
Faculty Leaders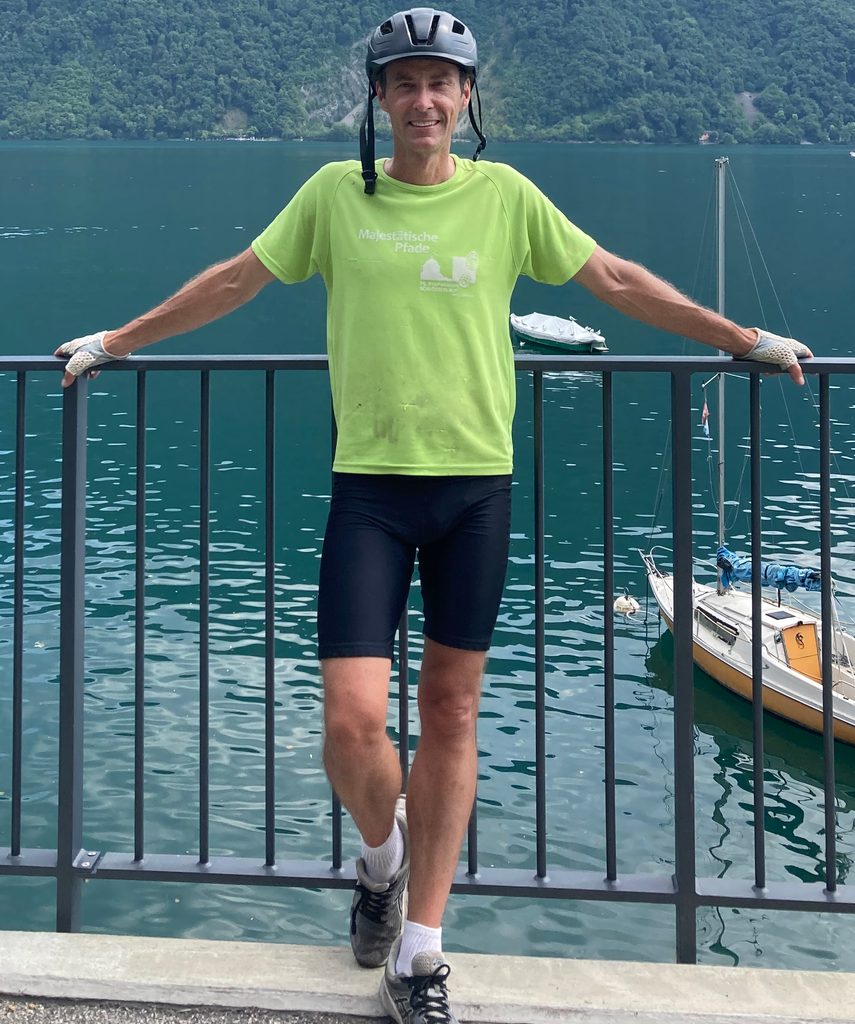 David Tompkins is Professor of History, Director of Cross-Cultural Studies, and Director of the Center for Global and Regional Studies at Carleton College, where he teaches a broad range of courses on modern European history. In his own research, he specializes in the culture and societies of Central Europe. David spent his undergraduate years at Rice University and did his graduate work at Columbia University. He has lived for extended periods all over Europe, and traveled there extensively. A marathon runner and cycling enthusiast, David has been on extended bike tours in France, Italy, and Central Europe. He has led five previous alumni tours to Europe, including one cycling trip in the Czech Republic and Austria and another in northern Italy. During evening discussions, David will talk about the history and culture of Croatia/Dalmatia, and the history and future of the European Union from the perspective of southeastern Europe.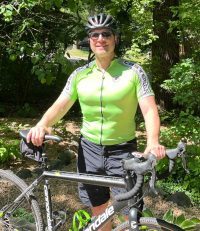 Ken Abrams is a Professor of Psychology at Carleton College, where he teaches courses on psychopathology. He did his undergraduate studies at Dartmouth College and received his doctoral degree in clinical psychology from the University of Minnesota. Ken taught in the Czech Republic for two years in the mid-1990s and has directed ten study abroad programs in Central Europe. On the programs, he teaches cross-cultural psychopathology, which examines the extent to which the etiology and manifestation of mental disorders are affected by culture and politics. An avid biker, Ken frequently does "century rides" and in the past has biked through northern Croatia. He also previously co-led the Carleton alumni tour that cycled from Prague to Vienna. Topics Ken plans to address during evening discussions include the lingering psychological toll of the Yugoslav wars, as well as ethnic prejudice and tensions in Croatia and neighboring states.
Tour Prices (11 nights)
Per person, double occupancy
13-16 participants $8,945
10-12 participants $9,845
Single Supplement $945
Single room supplement will be charged when requested or required (limited availability).
With fewer than 10 participants, a small group surcharge may be applied.
Itinerary
Saturday, May 25, 2024: Depart home
Sunday: May 26: Arrive Split, Croatia | Transfer to hotel in Skradin | Bicycle fitting | PM at leisure | Welcome dinner
Monday, May 27: Cycle from Skradin to Primošten | Primošten
Distance covered: 39 miles (Elevation gain: 3,021 feet)
Tuesday, May 28: AM at leisure | Cycle from Primošten to Trogir | PM at leisure
Distance covered: 26 miles (Elevation gain: 2,037 feet)
Wednesday, May 29: Cycle from Trogir to Split | Split: Diocletian's Palace, walking tour | Ferry to Brač | Cycle on Island of Brač to Postira
Distance covered: 23 miles (Elevation gain: 1,125 feet)
Thursday, May 30: Postira: Day at leisure
Friday, May 31: Cycle from Postira to Bol via Pučišća | Bol: Wine tasting
Distance covered: 24 miles (Elevation gain: 2,473 feet)
Saturday, June 1: Ferry to the island of Hvar | Vrboska | Stari Grad | Cycle to Hvar town
Distance covered: 23 miles (Elevation gain: 2,414 feet)
Sunday, June 2: Hvar: walking tour | PM at leisure
Monday, June 3: Ferry to Korčula | Cycle Korčula | PM at leisure
Distance covered: 34 miles (Elevation gain: 3,906 feet)
Tuesday, June 4: Korčula: Day at leisure
Wednesday, June 5: Cycle from Pelješac to Ston | Farewell dinner
Distance covered: 43 miles (Elevation gain: 3,821 feet)
Thursday, June 6: Fly home
Download the brochure for the complete detailed itinerary.
Additional Information
For more information or to reserve your space, please call 800-811-7244 or email Carleton College Alumni Adventures. To make a reservation online click here.