Note: This tour is now full. Join the waiting list, contact us at 800-811-7244 or email carleton@studytours.org.
November 29 – December 9, 2022 (11 days)
Capacity: 18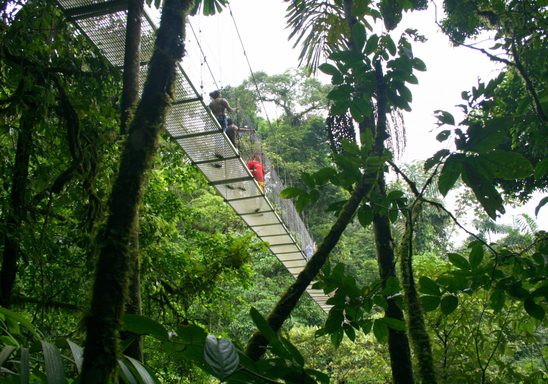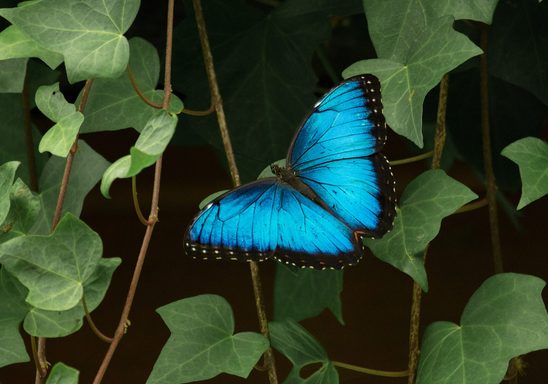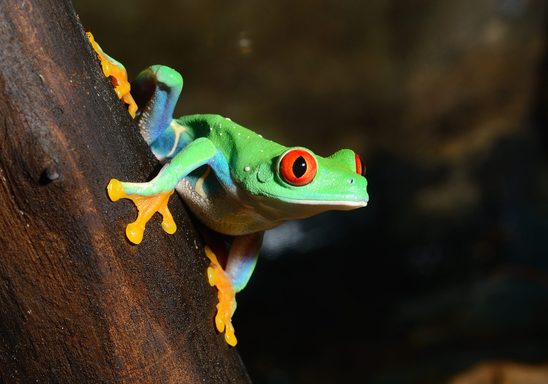 The Trip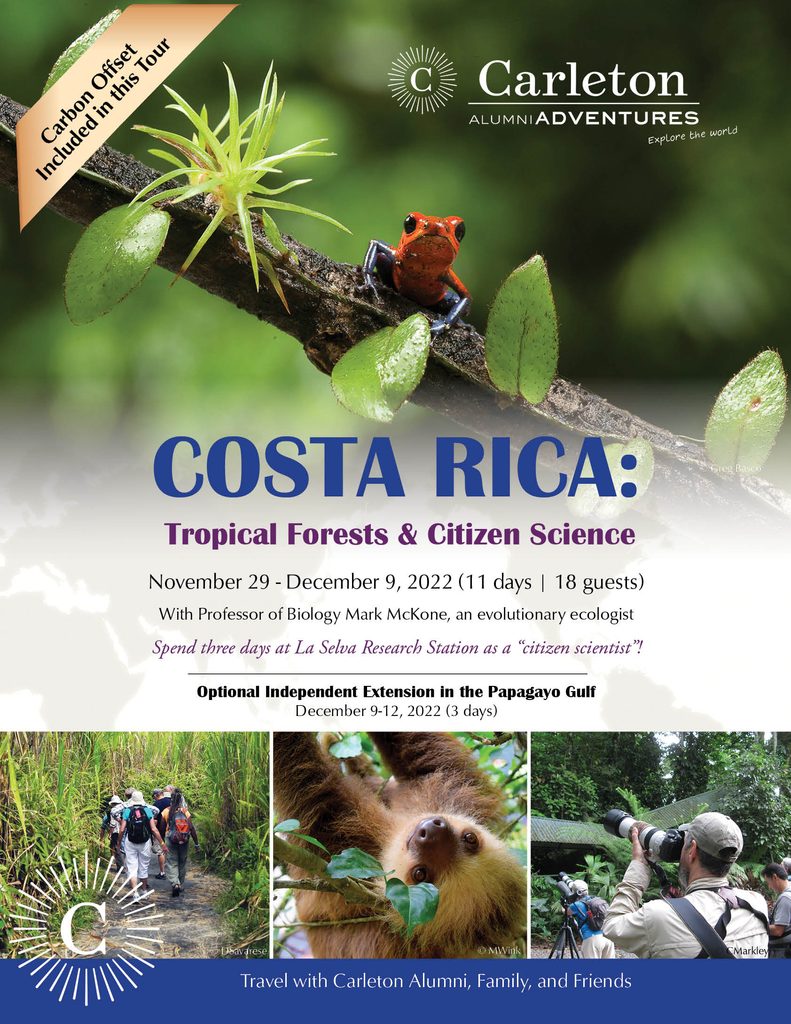 Join Carleton evolutionary ecologist Mark McKone, plus an expert Costa Rican tour manager/guide, and up to 18 Carleton travelers for this unique adventure into three distinctive ecological habitats in Costa Rica's northeast, center, and northwest.
Highlights:
Explore the lush tropical rainforest of La Selva, within the Sarapiquí Rainforest Preservation Area, and enjoy three days at lovely Selva Verde Lodge. You will be a "citizen scientist" at La Selva Research Station with Professor McKone, who has conducted similar research with Carleton students.
Spend two days at a lovely resort with hot springs and stunning views of the Arenal Volcano. Hike in Arenal Hanging Bridges Reserve and Arenal Volcano National Park, enjoying views of lovely Lake Arenal.
Discover the northwestern dry forests, savanna, and marshlands of Guanacaste, including Santa Rosa National Park.
Learn about the diversity of amphibians, birds, mammals, insects, and plants for which Costa Rican habitats are renowned.
Enjoy charming lodges and resorts that offer generous comfort and healthy, delicious cuisine.
By staying at Sustainable Tourism Certified hotels, you are helping to minimize the impact on the environment.
Faculty Leader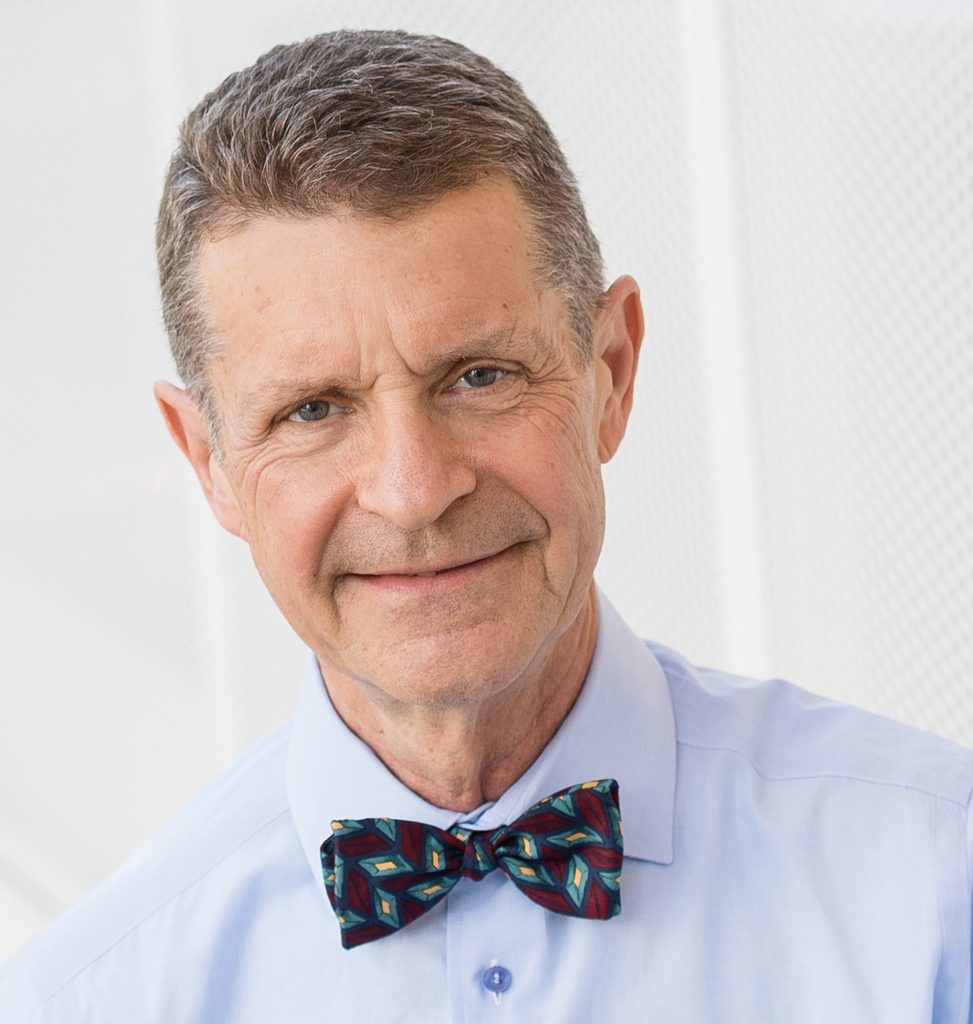 Mark McKone is the Towsley Professor of Biology at Carleton. He received a Ph.D. in Ecology, Evolution, and Behavior at the University of Minnesota in 1985, followed by post-doctoral work at the University of Canterbury in New Zealand until he joined Carleton's Biology Department in 1987.
Mark is an evolutionary ecologist, with particular interest in how the interaction between plants and insects influences their mutual adaptations. He also has worked extensively to plan and assess the outcome of the large prairie restorations in the Carleton Arboretum. Mark's regular courses at Carleton include Evolution and Population Ecology. For 20 years, Mark taught a Carleton course in Tropical Rainforest Ecology that included a trip to La Selva Research Station in Costa Rica. Research work carried out during this course resulted in six publications in peer-reviewed journals with 23 Carleton student co-authors. Mark now is excited to return to La Selva to involve alumni in ongoing research work that started more than 20 years ago.
Tour Prices (10 nights)
Per person, double occupancy
16-18 participants $3,895
13-15 participants $4,095
10-12 participants $4,395
Single Supplement $585
Single room supplement will be charged when requested or required (limited availability).
With fewer than 10 participants, a small group surcharge may be added.
Itinerary
Tuesday, November 29, 2022: Depart home | Fly to San Jose, Costa Rica | Welcome dinner
Wednesday, November 30: La Paz Waterfall Gardens | Sarapiquí Rainforest Preservation Area
Thursday, December 1 to Saturday, December 3: La Selva Research Station
Sunday, December 4: La Fortuna | Arenal Vida Campesina | Arenal
Monday, December 5: Arenal Hanging Bridges | Arenal Volcano National Park
Tuesday, December 6: Guanacaste
Wednesday, December 7: Santa Rosa National Park
Thursday, December 8: Guanacaste Conservation Area | Farewell dinner
Friday, December 9: Fly home OR Begin the optional independent extension
---
Optional Independent Extension: PAPAGAYO GULF
December 9 – 12, 2022 (3 days)

Friday, December 9, 2022: Liberia | Papagayo Golden Palms
Saturday, December 10: At leisure
Monday, December 12: Fly home
Download the brochure for the complete detailed itinerary.
Additional Information
For more information or to reserve your space, please call 800-811-7244 or email Carleton College Alumni Adventures. To make a reservation online click here.