July 2-19, 2022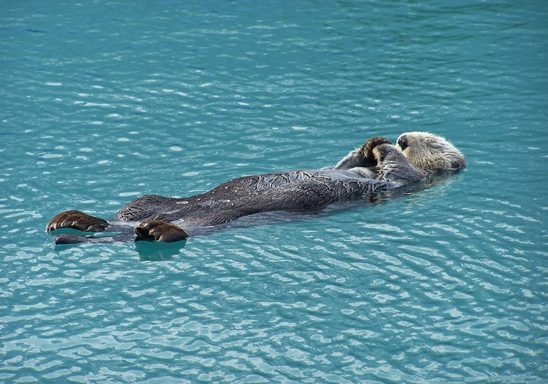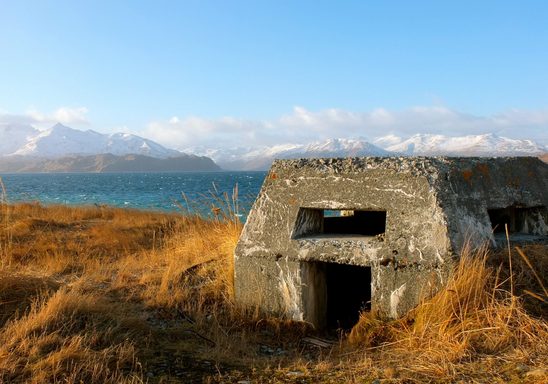 World War II Bunker, Dutch Harbor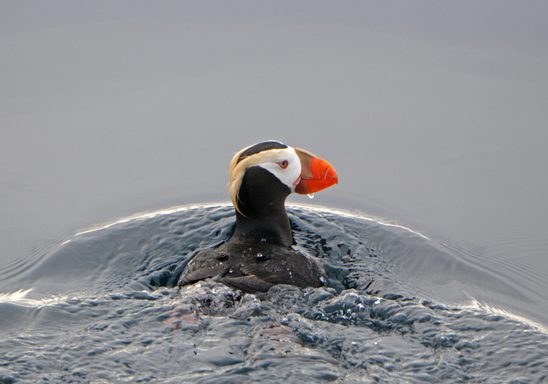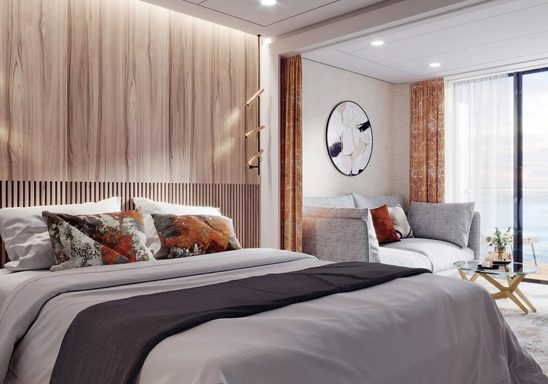 Accommodations of the 76-cabin Minerva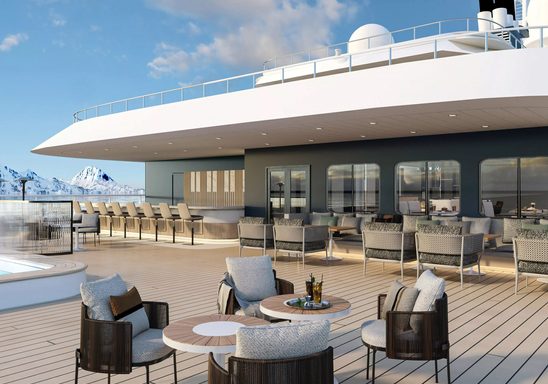 Deck of the 76-cabin Minerva
The Trip
Next summer join Carleton geologist Mary Savina '72 on an extraordinary voyage to the Bering Strait, separating Alaska and Russia by just 51 miles. Enjoy the comfort of a luxurious expedition ship while exploring remote areas far away from tourist routes.
Begin your epic adventure in Anchorage, then embark your 76-cabin ship in picturesque Seward, cruising through the Kenai Fjords National Park with its calving glaciers and breaching whales. Kodiak Island is home to the massive Kodiak brown bears plus several species of salmon and 250 bird species, including bald eagles. Then explore the Aleutian archipelago and the Pribilof Islands, spotting the abundant and diverse wildlife such as Tufted puffins and walrus.
Isolated and accessible only by special permission until recently, few travelers have ever visited East Siberia, one of the world's great
wilderness regions, home to the indigenous Siberian peoples. Covered in ice for most of the year, the land wakes up during the brief summer to reveal its unique flora and fauna amidst volcanoes and hot springs. Admire more marine birds and whales as well as the lush tundra
dappled with wildflowers.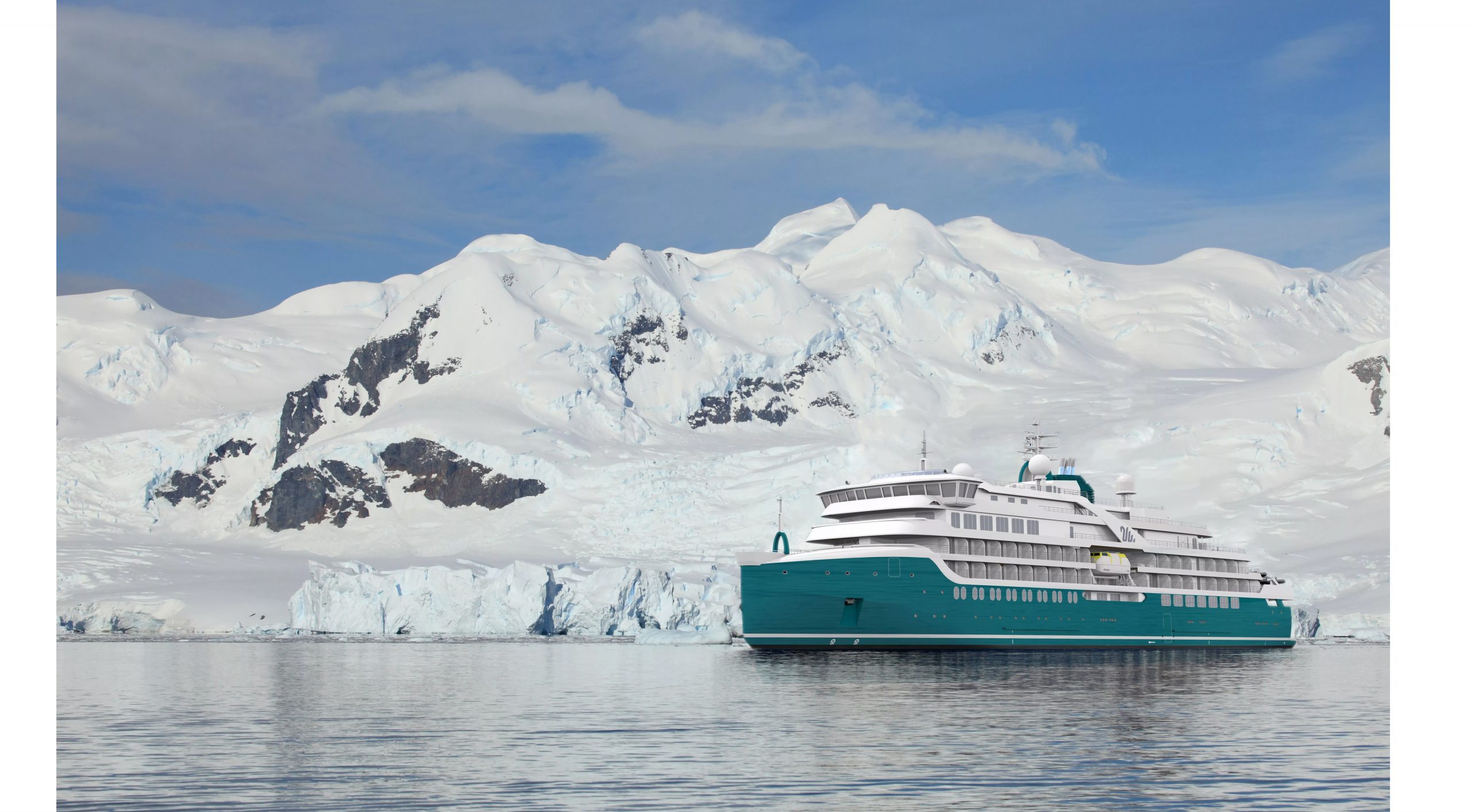 Under construction in Finland and launching in October 2021,
Minerva is designed specifically for exploration cruising. Enjoy the
luxurious amenities of this new, state-of-the-art expedition ship with just 76 staterooms and suites for 152 guests. The ship's size; limited guest capacity; superb accommodations and public spaces, facilities, and services; advanced technical and mechanical systems; and a complement of experienced officers and crew make Minerva the ship of choice for exploring Earth's remote places in safety and comfort.
A fleet of Zodiac landing craft will bring you into intimate contact with the places we will explore.
We hope you will join Mary and fellow Carls on this once-in-a-lifetime travel adventure. I encourage you to contact Alumni Adventures today to reserve your preferred cabin type, since this program is co-sponsored by other organizations.
Faculty Leader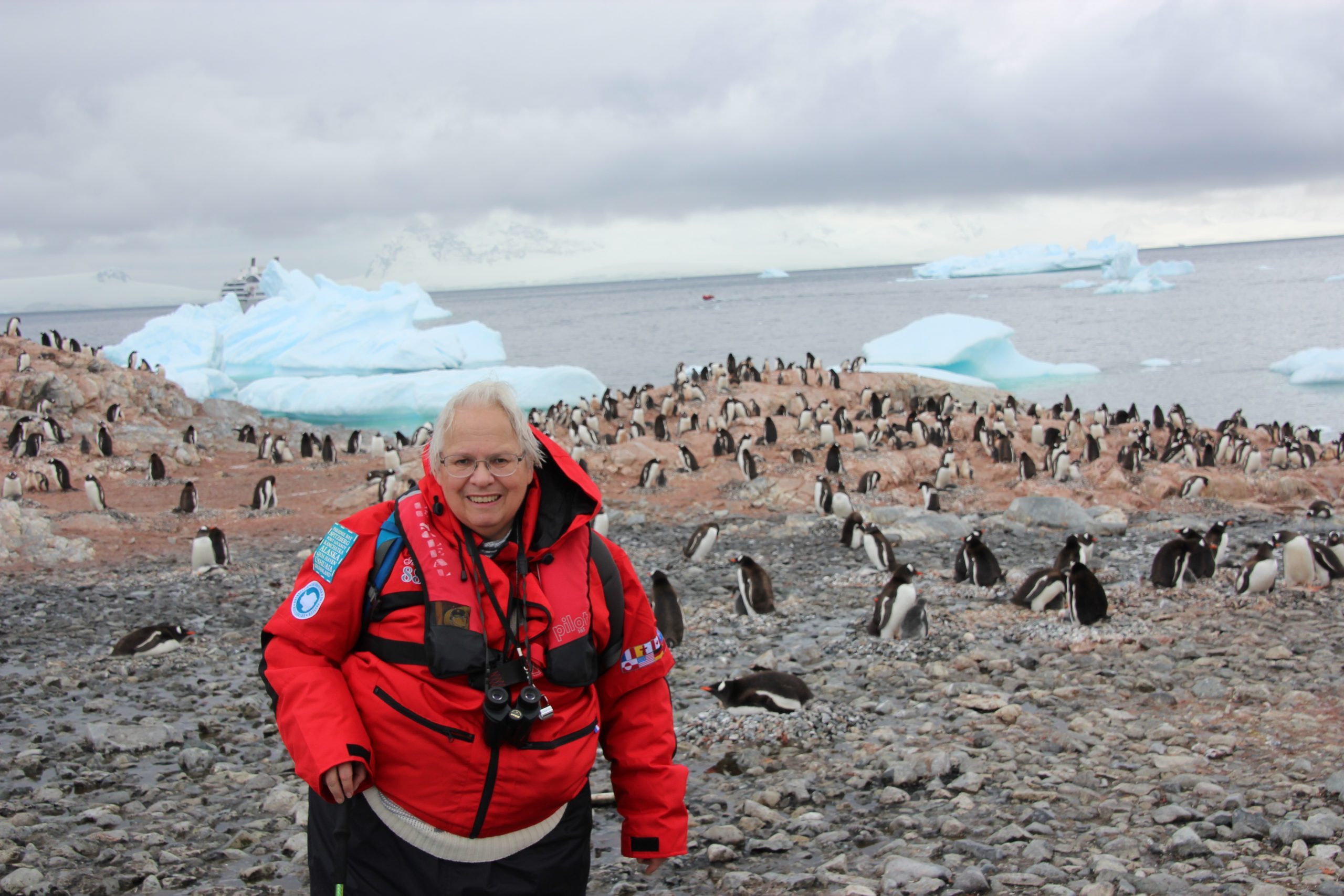 Mary Savina '72 is Charles L. Denison Professor of Geology, Emerita, at Carleton College, where she earned undergraduate degrees in history and geology. Her specialties—geoarchaeology, landscape history, and environmental geology—combine these interests nicely. Mary received the 2013 Undergraduate Research Mentor award, presented by the Geosciences division of the Council on Undergraduate Research, and the 1995 Outstanding Educator award from the Association of Women Geoscientists.
On her first visit to Alaska in 1995, Mary and a friend traveled to central and southeast Alaska. Alaska's unusual landscapes and rich history have prompted her to return several times, including once with students. Recently, Mary, along with Professor Bill North and 22 students, studied the Alaska 1964 earthquake as part of their course "'When The Earth Shook': Earthquakes in Human History." On this trip, we will travel through areas directly affected by this quake. Mary is excited about exploring the volcanoes, Arctic landscapes, human history, and effects of climate change in all of the remarkable areas we will visit. She has also taken Carleton students (and, in some cases, alums) to other active geological landscapes in Iceland, Greece, Tasmania (Australia), New Zealand, and the Mojave and Sonoran deserts of the American Southwest, among other places.
---
Program Rates (per person)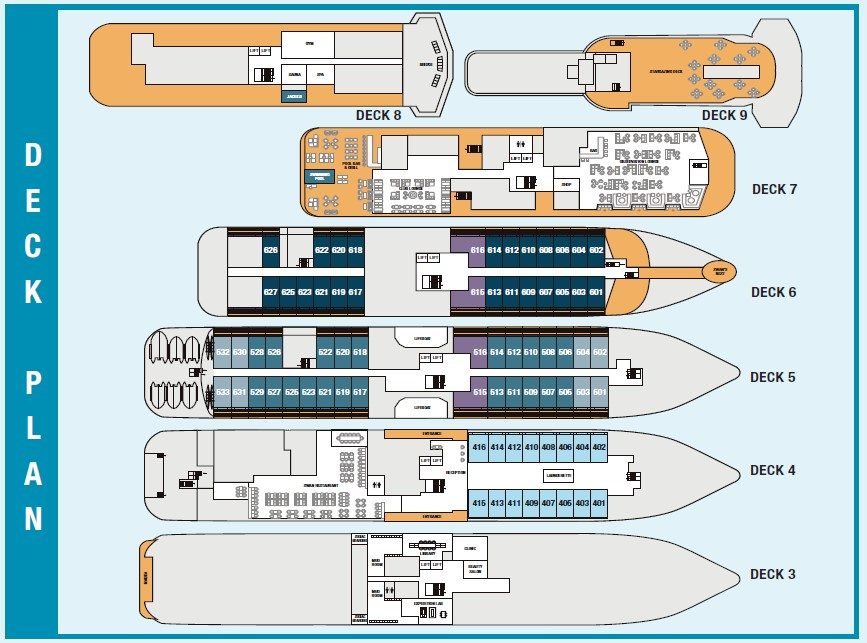 Cabins starting at $15,790 Double occupancy
A limited number of cabins are available for single occupancy at no additional charge. Additional single cabins are available at 40% of the per person double occupancy rate, instead of the normal 70% supplement.
(Availability is limited, contact us for details –
800-811-7244 or carleton@studytours.org)
Download the detailed brochure for complete pricing and information
---
Itinerary
Saturday, July 2, 2022: ARRIVE IN ANCHORAGE, Alaska
Sunday, July 3: ANCHORAGE / SEWARD / EMBARKATION
Monday, July 4: HOLGATE GLACIER & CHISWELL ISLANDS
Tuesday, July 5: LARSEN BAY, KODIAK ISLAND
Wednesday, July 6: CASTLE BAY, ALASKA PENINSULA
Thursday & Friday, July 7 & July 8: UNGA ISLAND & DUTCH HARBOR, ALEUTIAN ISLANDS
Saturday & Sunday, July 9 & July 10: ST. PAUL ISLAND / ST. MATTHEW ISLAND, PRIBILOF ISLANDS
Monday, July 11: PROVIDENIYA, Russian Siberia
Tuesday, July 12: NAUKAN & UELEN VILLAGE
Wednesday, July 13: KOLYUCHIN ISLAND / AT SEA
Thursday, July 14: LAVRENTIYA
Friday, July 15: PROLIV SENYAVINA HOT SPRINGS & YTTYGRAN ISLAND
Saturday, July 16: NUNLIGRAN
Sunday & Monday, July 17 & July 18: SIRENIKI / PROVIDENIYA
Tuesday, July 19: NOME, Alaska / DISEMBARKATION
---
Additional Information
To make a reservation or for more information please call 800-811-7244 or email Carleton College Alumni Adventures.