Winter Break in Review
Sherry reflects on her first winter break at Carleton.
Sherry reflects on her first winter break at Carleton.
---
You know what the first thing I remembered about Carleton was while doing my school research before coming here? Not the snow and the cold (seemed far away and couldn't feel it at that moment), not the course system (I'll be studying anyways, trimester system sounds fine), not the food (confirmation bias: we seek information that fits our expectation), but the winter break that is 6 weeks long. Of course, I did not come here because of the break schedule, but this is something I'm always proud of when talking about Carleton with my friends who go to other schools. Before the memories fade away, I'd like to write a brief summary of things I did over my first Carleton winter break.
Rest
As professors write in their syllabi, you should always make your own health and well-being your top priority. Sleep and exercise can also help you flourish at Carleton. Trust me, you really get a lot of work to do with only 1 day for mid-term break during the term. I have this long-standing mystery about why I'm always busy despite only taking three courses, and I still can't figure it out. During the term, I simply feel like a perpetual motion machine: once the term starts, I'll never be able to stop.
That's why the break is a necessity. Honestly, relaxing is probably what I did the best during the break. I could literally sleep for 9 hours every single day. (guess my body was just catching up on lost sleep accumulated over time, or preparing for hibernation). During the time I was awake, I often watched TV shows and YouTube videos in my cozy dorm. And to prevent myself from falling asleep again in the afternoon, I also went to my friend's place to play board games or video games with them. Occasionally, we would have some late-night talks (all the way till 6am???). But it's break, so who cares?
Work
Fact: Before the break started, I spent a whole week making a thorough work plan for myself. It included listening to French radio every morning, reading some French texts, finishing the books left in my booklist, and expanding my knowledge in different fields like art and health. Sounds perfect, right? But it turned out that I only followed it for like 5 days, shorter than the time spent making the plan. (Don't laugh at me.) I did finish several books later in the break. But French learning? Just see how much I'm struggling with my French course right now.
Lesson: don't be like me.
However, unlike me, most other Carleton students are hardworking and ambitious even over the break. Many of them worked full-time. I have friends working at PEPS, supporting on-campus events and editing videos. I also know students working in the library, the mail office, and the academic buildings. One great thing about Carleton is that it provides abundant work opportunities for students. If I stay on campus for the break next year, I will never forget to do so.
Another popular option was the Career Center's Externship Program. As many other bloggers have mentioned in their posts, Carls are provided with the opportunity to connect with alumni to explore various career paths. I've heard a lot of good things about the externship experience. As an international student, I did not qualify for it in my first year, but I'll probably try it next winter break.
Travel
As a travel enthusiast, I started making travel plans as early as when the fall term started (compared to my failed work plan ─.─||). I traveled to Phoenix and L.A. for 10 days to reunite with friends back in high school and celebrate Christmas together. We went to the Grand Canyon National Park in Arizona and I finally got some city life in Los Angeles. We visited some art museums, did some shopping (not in the largest shopping mall in the U.S. but the experience was five times better), and had some really good food. I got plenty of precious memories.
In general, traveling is a popular choice among students. I know people who traveled to New York City, Washington D.C, Chicago, and big cities like that. After all, having lived in this rural area for so long, everyone wants to get some city life.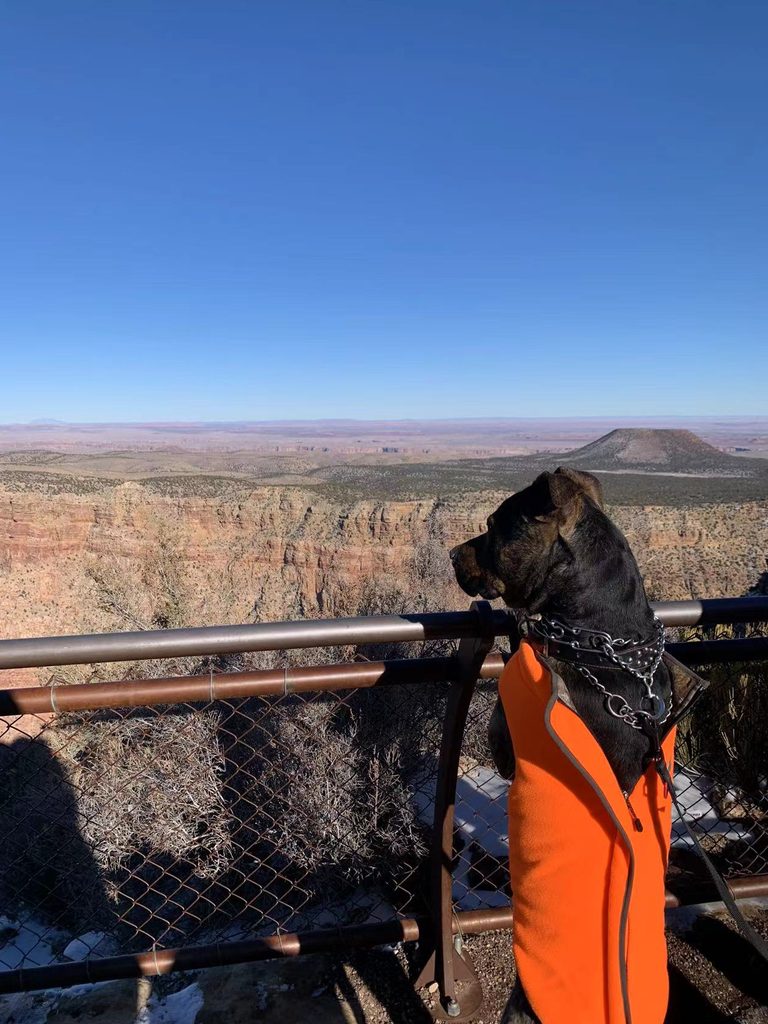 Some other things I did……
found two jobs for winter term
finished Just Dance 2022
tried skiing for the first time in the U.S.
finished my vaccines
experienced snow
looked after my friend's plant
looked forward to the next break
and more……
All in all, the six-week-long winter break was short in the sense that I always wish I could have spent more time with friends. But it was also long—long enough to make you feel like it's time to start working again in the new year. As the winter term picks up, I'm forced back to the study mode and the studious Carleton culture.
---
Sherry is a first-year student from Hangzhou, China, and holds a real passion for travel and food. She is thinking about majoring in Mathematics, but would also like to explore more in Economics, Computer Science, English, and French. Things she likes to do in her free time include hanging out with friends, taking photos, writing random stuff, and finding the funny in everyday life. She also got started with alpine skiing and is always ready for the trip to Welch Village every Friday! Meet the other bloggers!