Winter Break: How was it?
Jevon shares how he spent his Winter Break!
Jevon shares how he spent his Winter Break!
---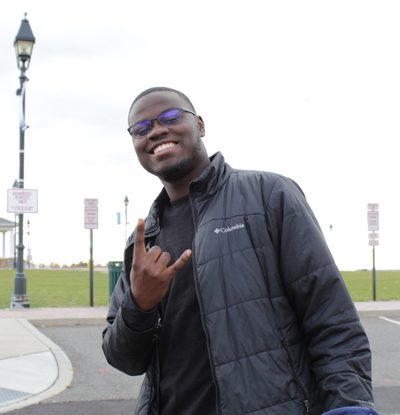 Hey Guys!
Happy New Years! After six weeks, I'm refreshed, rejuvenated and ready for Winter term. I'm excited to be back with my friends and the cold. The most common question I've been asked so far is "How was winter break?" I often replied with a quick "it was good," but last night I actually thought about it and to be completely honest it really was good. Over break, I accomplished a great deal.
Shadowing a Doctor
I'm not sure if I ever mentioned this, but I am a Pre-Med student and my advisor suggested that I shadowed a Doctor over break. It was honestly the highlight of my break. I asked a Pediatrician that attended my church and she said yes, we figured out a schedule, and the rest was history. To be quite honest, I was a little nervous to shadow a doctor. I wasn't sure exactly what I was doing, If I would understand medical terms and would I get sick as well. I worked as a Medical Scribe and learned a great deal not only about the Human Anatomy but how to genuinely care for your patients. After just one week I found myself diagnosing my friends based on the symptoms they gave me. Overall it was really fun and I'm glad I did it.
Friends and Family
From the very first day in New York, I had to see my friends. There's nothing that brings a group of friends together like a 4 A.M. trip to Denny's. It was great to see how each of us grew in different ways and share our crazy college stories. More importantly, I was excited to see my family! This holiday season seemed more meaningful because we valued each other's presence a little bit more. Additionally, my cousins came from Jamaica to spend Christmas with us. They didn't only bring Jamaican pastries but the warm weather. It was basically 50 degrees the whole time! The relatively warm weather allowed me to take a couple nice pictures on the boardwalk.
Being a Tourist
Before I attended Carleton, I figured I should tour the city I lived next to. People from all over the world come to see places that are in my backyard, so I went to the typical spots: Statue of Liberty, 9/11 Memorial, Times Square, the Skywalk etc. Anyways, I continued touring the city during winter break with weekly trips to NYC. This time I saw the city from its Holiday Side, stopping at the Rockefeller Center, making a stop at Time Square, and walking through Macy's on 34th street. I did a little exploration on Long Island as well. I found out that there's an annual light show at Jones Beach and checked it out. It was really cool. Oh!, and through it all, I was practicing my photography skills.
Back on Campus
I've only been back three days and I already miss the home-cooked meals and the privacy of my own room. But I'm really excited about this term! I'm taking Chemistry, Spanish, and hopefully an Art History class. I'm also excited to start up the Photography Club at Greenvale Community School and see the work the kids will produce.
See you Next Week!
---
Jevon is a first-year student from the Big Apple. Other than defending that he is an authentic New Yorker (he's from Long Island), Jevon spends his time immersing himself into Carleton's vibrant student social atmosphere. He is considering majoring in Biology or Chemistry; either way, Jevon has plenty of time to decide. Meet the Other Bloggers!