What is the LDC?
The language and dining center? Ren discusses the LDC.
The language and dining center? Ren discusses the LDC.
---
The Language and Dining Center is a strange concept to grasp before arriving on campus: the building houses a buffet and dining options, classrooms, study spaces, and offices… Pretty random. Using photos, I'll give you a better insight into the famous LDC.
First Floor: Dining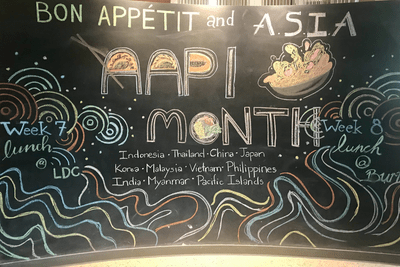 Walking into the first floor of LDC, you're faced with ever-changing artwork about programs going on or special food options. This month is AAPI month, where Bon Appetit, our food program, is partnering with the cultural interest house, ASIA!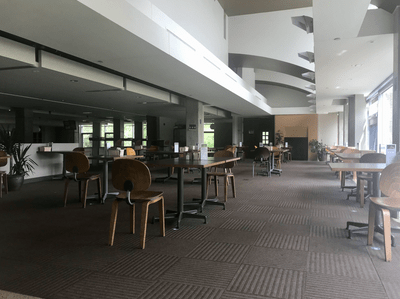 This is the main dining area. It's super cute! I haven't eaten here much because of the pandemic (there have been options to take food to go), but I look forward to it next year. It's mostly lit by natural light, and is a good place to people-watch if you're an introvert like me!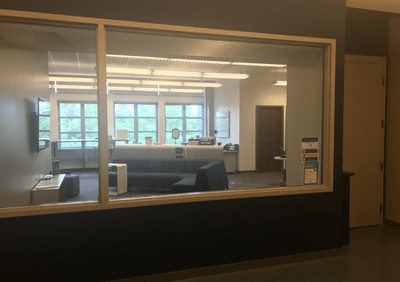 The Language Center is pretty self-explanatory. Lots of students are employed here to help with language homework, and it's a nice place to study.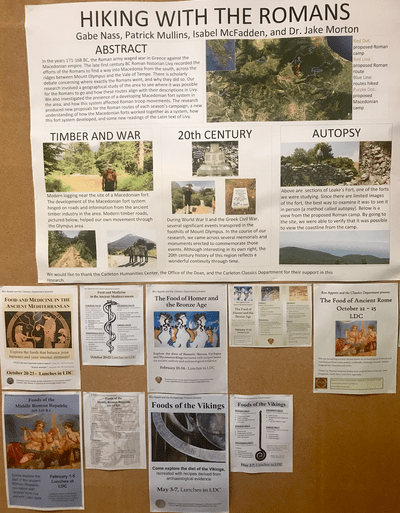 Second LDC houses Greek, Latin and Hebrew, and has a focus on classics. It's the best place to find niche books about the ancient world, and try to understand strange artifacts sitting on tables—this is where my roommate spends most of their time as a prospective classics major! There are also classrooms and study spaces on this floor.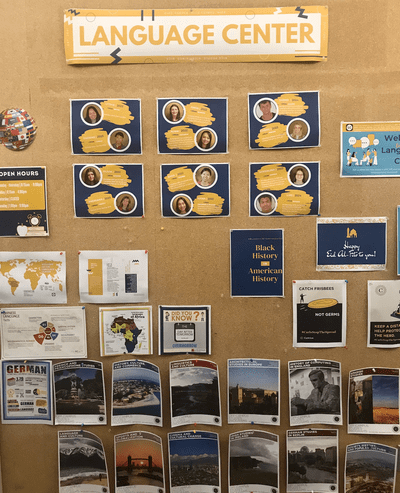 Third LDC houses the rest of the languages at Carleton, along with a lot of study spaces lit by natural light (I usually take my online classes up here). The language classrooms here are for: Spanish, French, German, Chinese, Russian, Arabic, and Japanese.
FAQ: 
"Is the LDC the same thing as East Dining Hall?"
Yep! Technically, it's called East Dining, but I've never heard anyone refer to it as that.
"Does the language part of the center affect the food? Like, is all the food cultural, or do you have to speak other languages to eat here?"
Not usually!* The two centers are separate, just live in the same building. The LDC offers the most cultural options on campus: they have the American Regional station, Cucina (generally Italian food), Chopsticks and Woks (usually Asian food), and Wild Thymes, which offers vegetarian or vegan meals from different regions throughout the week.
Sometimes language departments do partner with the LDC dining, like to make food of the Roman Republic for a week! And in non-COVID times, there are language tables at the LDC on Tuesdays and Thursdays. So much fun stuff!
---
Ren grew up catching salamanders, recklessly climbing trees, and running around barefoot in the Appalachian Mountains in a small town in North Carolina. This is her first year at Carleton, and she's looking forward to meeting new people, exploring campus (especially the arb!), and experiencing her first Minnesota winter. She is currently interested in studying psychology and gender, women's, and sexuality studies. Meet the other bloggers!