Welcome to the Makerspace!
In which Greta explores a cool spot on campus where students can craft and repair.
In which Greta explores a cool spot on campus where students can craft and repair.
---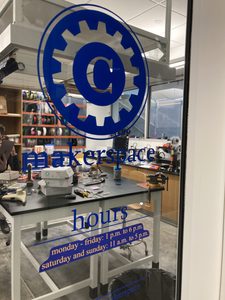 Campus might be quieter this year due to Covid, but there's still lots going on if you know where to look! Today I'll take you to a corner of campus I've recently started to explore, called the Makerspace.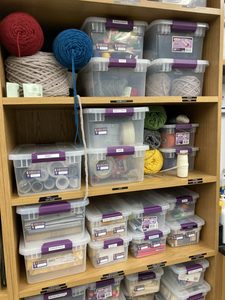 The Makerspace is exactly what it sounds like: a room nestled in Anderson Hall where you can make… well, almost anything. Your projects don't have to be for a class, and you don't have to be a science/technology/art person to use it. The Makerspace is filled with materials that all Carls can use, free of charge (up to $40 per term). It's a haven for knitting, sewing, embroidering, 3D printing, woodcarving, repairing, and crafting of all kinds.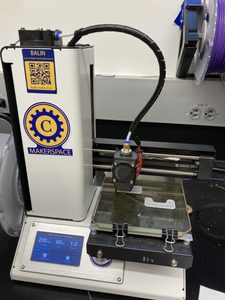 Don't know how to do any of these things? That's okay! You can schedule a project consultation or just walk in. The Makerspace is staffed with students who want to help.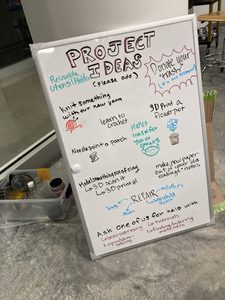 One of them is my friend and pod-mate, Charlotte, who first introduced me to the Makerspace. She's super passionate about creating things with her hands. She's always folding an origami crane out of a gum wrapper or balling yarn or drawing nice cards for her friends. And every day she wears one of her handmade metal biology-themed necklaces: a brain, a set of lungs, or even an anatomically accurate heart.
Charlotte has known since freshman year that she wanted to work at the Makerspace, and now she does. Just one example of how Carleton students align student work opportunities with their passions!
It's been fun visiting Charlotte at the Makerspace. I've gotten to watch members of Carleton Robotics hard at work on a circuitry project…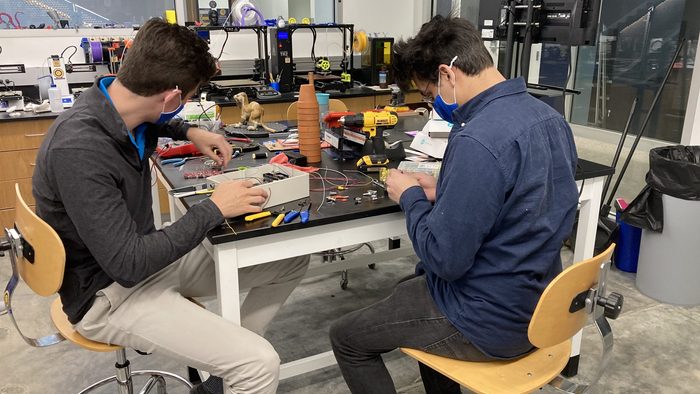 …and help Charlotte organize a box of string by color…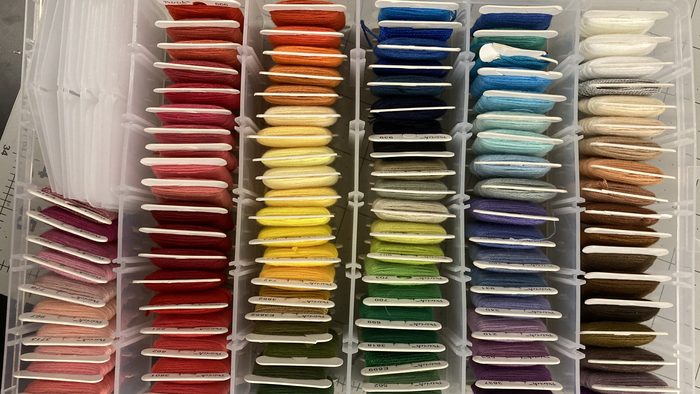 …and even do some repair projects of my own!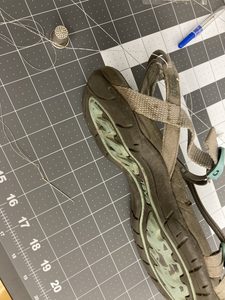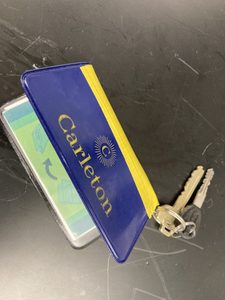 Okay, I know that sewing a broken shoe and duct taping my Onecard holder aren't exactly high-level projects. But they're practical and sustainable! And I still have time to become a master craftsperson at the Makerspace. Like whoever 3D-printed these mini models of Carleton's buildings. Or like Charlotte.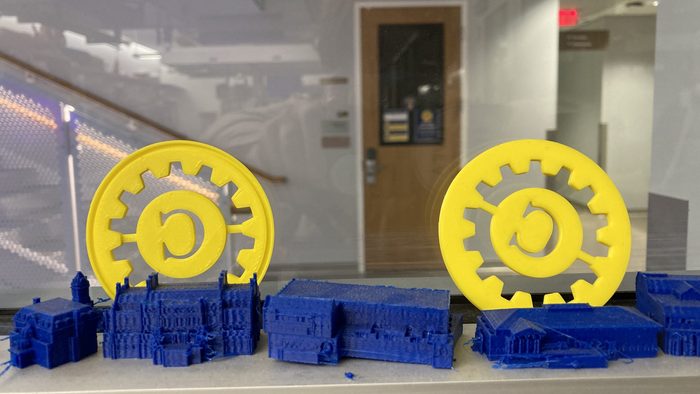 ---
Greta is a sophomore and a proud Vermonter who loves the Minnesota prairie almost as much as the Green Mountains. She enjoys writing constantly, playing piano, and spending time outdoors. And eating lots of chocolate. She wants to learn everything, but she's a major in Latin American Studies and a minor in Creative Writing. Meet the other bloggers!