Weekends at Carleton
Andriana writes about what her typical weekend at Carleton looks like!
Andriana writes about what her typical weekend at Carleton looks like!
---
Hi everyone!
It has been a long, long, looooooong sixth week. Luckily, it is the weekend! A blessèd time to both decompress from the week before and prepare for the week ahead. But what, you might ask, does a typical Carleton weekend look like?
What was I doing this weekend?
This weekend, as you may know, was pre-Valentine's Day! To celebrate the day of love, which is unfortunately on a Monday this year, my friend, Hannah, and I went to Content. Content is a bookstore located in downtown Northfield and my absolute favorite shop here.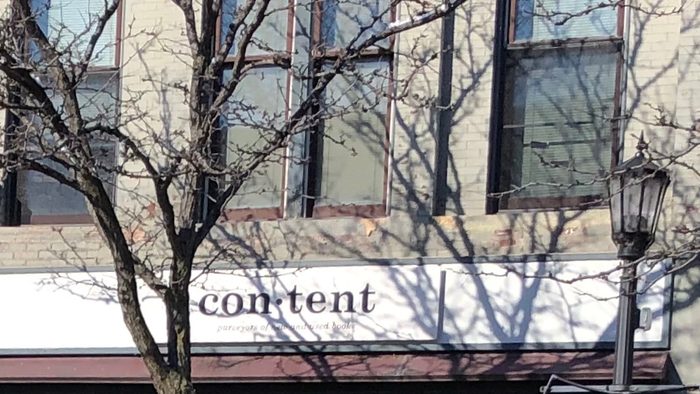 For Valentine's Day, the bookstore had a craft station where patrons could make engraved hearts. Hannah and I went to check out the crafts and spend some time book browsing. I even treated myself to a new book!
I spent much of Sunday preparing for the week. I studied in the Weitz while my friend worked on art. The Weitz is Carleton's hub for the arts and has lots of comfy couches and chairs, making it a cozy study spot.
Sunday was also the Super Bowl, and while I'm not a huge sports fan, I was able to enjoy a special dinner in the dining hall. There was typical game food, including chicken wings, cheese curds, and soft pretzels. Some friends and I took food to go, and found a spot to eat together.
A weekend at Carleton
Friday night
When possible, I reserve Friday nights and Saturdays for resting and relaxing. My work shift at the Language Center ends at 3:00 on Fridays, and I try to finish my homework early, leaving the rest of the afternoon free. I usually spend the evenings with friends, watching movies or just chatting while enjoying snacks from Sayles.
Saturday
I get to sleep late on Saturday mornings, a true highlight of the weekend. I usually spend much of the morning and afternoon in my dorm, talking to my parents or reading. Dinners in the dining hall are extra fun on Saturdays, because they have an ice cream sundae station. Yum! After dinner, I catch up with friends, a nice way to get out of the dorm for a while.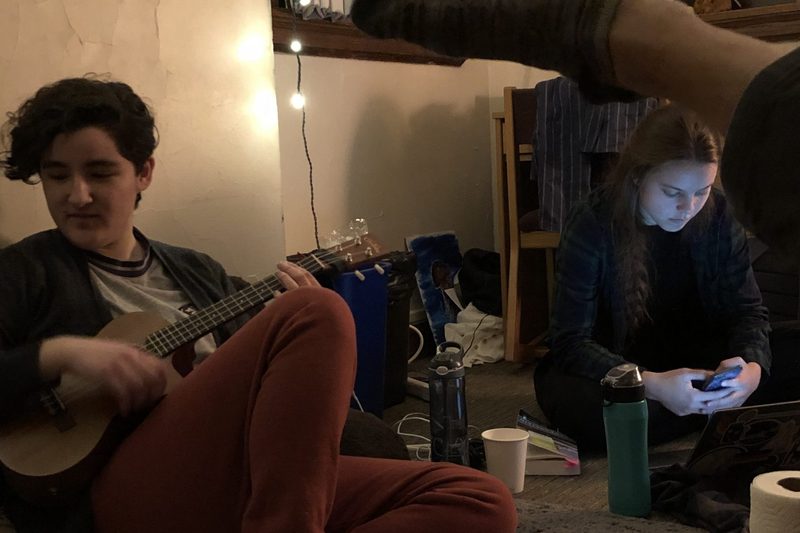 Most weekends, I can avoid doing homework on Saturdays and still have plenty of time to complete it on Sundays. This system works well for me—I find it very helpful to have a day where I have no obligations. Only during weeks with multiple upcoming deadlines do I spend much of my Friday night or Saturday working.
Sunday
And that leaves Sundays for homework! I catch up on my homework and get ready for any upcoming assignments. Still, I try to take it easy so that I'm not tired when the week starts. I usually study with friends and try to finish my homework early so that I can have the night to rest and sleep early. The laid-back schedule lets me get up Monday morning fresh and ready for the week ahead!
---
Andriana is a native of Richmond, VA, though her love of snow suggests she might be a northerner at heart. She is in her junior year at Carleton, where she is an English major and a Cross-Cultural Studies minor. When Andriana isn't busy staying warm in the Minnesotan tundra, you can find her binge-reading, playing music, or watching a favorite movie or show for the umpteenth time. Meet the other bloggers!