Then and Now: Reflecting on My College Expectations
Andriana reflects on her reasons for choosing Carleton and how her expectations have changed over time!
Andriana reflects on her reasons for choosing Carleton and how her expectations have changed over time!
---
Hi everyone!
Believe it or not, it is now February! This means that in about a month, those of you who applied to colleges during Regular Decision will begin to receive *certain* letters in the mail. (Technically, they will be uploaded to a portal first. Technology takes the fun out of the college admissions process!)
Anywho! Since you will have to make a decision soon, I am writing this post to reflect a bit on my expectations of Carleton and how the school has met them. (You should also check out Erin's post about her decision to attend Carleton!)
A brief rundown of what I had wanted from my college experience:
There were a few reasons why I chose Carleton! Most importantly, I really wanted a small school. This was super important to me—I wanted small classes, the ability to form close relationships with my classmates and professors, personalized attention.
Essentially, I didn't want to be a number on an attendance sheet, but a name and a face. I also wanted the discussion-style learning that I had become familiar with in high school. (My program was big on Socratic seminars.) I knew that I wouldn't be able to get this kind of experience at a large school.
When I got my acceptance letters, I basically took multiple factors into account: cost, location, size, etc. I weeded out schools based on my personal deal-breakers, and that made my choice much easier. For me, the decision process ended up being pretty methodical. I had my own set of criteria that I prioritized, and I made my decision from there.
How Carleton has lived up to my expectations:
Academics
Carleton's academics have exceeded my expectations in so many ways. This was hard to do, because I knew exactly what I was getting into when I chose to attend. It was the small liberal arts school that I had wanted, with top rankings for its undergraduate teaching.
Specifically, I deeply value the one-on-one attention I get from professors, as well as the in-depth feedback I receive on my assignments. Quick example: This term, I stayed after class one day to ask my professor a question. We ended up spending forty minutes discussing the reading. I don't think that I would get that kind of interaction at most schools, so I feel extremely fortunate to have it here.
Additionally, I learn so much from my classmates and love the discussion formats of my humanities courses. I don't do well with lecture, and find that discussions are the best way for me to process readings and my ideas about the material. This is especially relevant to my college experience since I am planning to be an English major, and most English classes rely heavily on discussion.
Finally, the trimester system! This was a big draw for me. I loved the schedule and the idea of having fewer classes that move at a faster pace. Since starting at Carleton, this system has proven to work really well for me. There's definitely a lot of work to be done, and the weeks move really quickly here. But I really appreciate being able to spend my time and energy on only three classes at once. (Check out Avery's post on the trimester system!)
Location
In terms of location, my opinions have *slightly* changed. Having lived in Northfield during my time on campus, I now realize that I would probably prefer being in a more populated area. To be clear, I really love Northfield. It's a lovely area with shops and restaurants, and, yes, it is less than an hour from the Twin Cities.
That said, a lot of places close by about 8:00 or 9:00, meaning that the town is pretty deserted at night. Since I'm not much of a party person, I would rather be out doing something during the evenings, but there isn't really anywhere to go near campus. This might not be an issue if you have a car (which I don't), or if you enjoy partying (again, which I don't). It really depends on the individual!
It's also worth mentioning that Carleton students don't go to the Twin Cities very often. You certainly can go! But it just doesn't make sense most of the time, especially since there are things to do on campus and in town during the day. Besides, it's essentially a day of your weekend gone, and I think most students don't feel like it's worth the time/cost/effort.
One thing I love much more than I had expected is B(arb). I am NOT a nature person at all. I enjoy going for walks and (very rarely) runs, but B(arb) wasn't a huge part of my decision to attend Carleton. On campus, though, I visited all the time!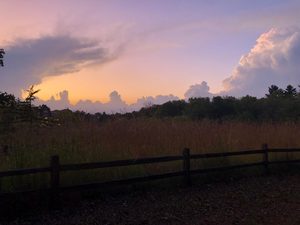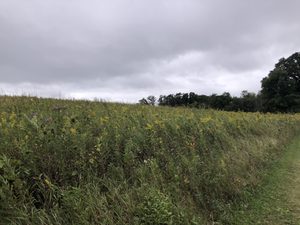 It is so beautiful and accessible, and I loved taking breaks and going for walks whenever I could. I know that I wouldn't be able to have this kind of natural resource if I had gone to school in a city. This was a huge benefit of Carleton's location that I had not really anticipated! Getting as much joy out of B(arb) as I did was a very pleasant surprise.
Social Life
In my experience, the students at Carleton are very warm, funny, and smart. That does not mean that I made a bunch of best friends right away! But it certainly helps to go to school at a place where people are supportive and collaborative rather than cutthroat.
As far as the Carleton stereotypes go, I have found that there isn't much merit to them. If you're reading this, there is a good chance that you have heard of Carleton's reputation as a "quirky" school. (I think "quirky" has been used to mean many things.)
Generally, I don't think this should be taken too seriously. There is no one adjective that describes every, or even most, Carleton students. Generally, we are passionate, we love to learn, we are engaged, but beyond that, our personalities and interests diverge significantly.
Most importantly, you will find friends here. It might take time, but I promise that you will find your group. If you are like me and don't enjoy partying, you will find plenty of other students who feel the same way. If you have a niche interest that you want to share with someone, I'm pretty confident that you will find that person. Just enter college with an open mind, and everything will be fine!
So what does this really mean when it comes to choosing a college?
My goal in writing this post is to show that you will enter college with many hopes and expectations. Some will be met, and some won't; either way, I guarantee you will be (pleasantly) surprised by at least a few of the things you learn about yourself.
(That said, please do not enter college expecting everything to be perfect. If you do, then you will be disappointed, no matter where you end up.)
Essentially, not only did Carleton meet my expectations to varying degrees, but my expectations changed over time! I ended up wanting things I didn't know I wanted, and I think that's pretty normal. Be open and flexible; enter college with your main expectation being that your expectations will change over time.
Ultimately, this will produce the most positive mindset in the sense that you will be able to appreciate your experience for what it is, rather than what you envision it to be.
Good luck!
Andriana
---
Andriana is a sophomore at Carleton, where she plans to major in English and double minor in Creative Writing and Cross-Cultural Studies. Although she will be spending this fall at home in Richmond, VA, Andriana is already excited to return to Carleton and escape the southern heat. When she isn't busy avoiding Virginia's never-ending summer, you can find Andriana binge-reading, playing music, or watching a favorite movie or show for the umpteenth time. Meet the other bloggers!