The Power of Friendship
Norman gives a shout-out to his friends and expresses the importance of having someone by your side.
Norman gives a shout-out to his friends and expresses the importance of having someone by your side.
---
Having finally reached the halfway mark of this term, I would like to congratulate everyone on their diligence and resilience amid midterms. I, for one, have isolated myself to study my textbook front to back–I'm pretty sure I can recite every word from chapter 14 of my economics textbook. (I think that's low-key a flex.)
College exams are far different from those in high school, when you could just watch a couple of YouTube videos on the subject (and half of season one of Outer Banks). However, anxiety and stress levels have gone through the roof on campus, and, in many cases, become worrisome. I have witnessed many of my peers here at Carleton and back home struggling to keep themselves together as they're frantically trying to cram every ounce of information as fast as they can. I have been in the same position as my peers and I can confirm that it's not a good feeling in the slightest.
A remedy for my anxiety came in the form of an amazing friend group, full of people who always check up on one another. There's not a day that goes by that I'm not reminded to smile and be myself, even if the circumstances are bad. They're the reason why I'm always afloat, as they ease my worries. It's safe to say that I am pretty lucky to have them in my life.
Whenever I am not studying, I am hanging out with my friends and watching movies, roaming around campus, or chilling downtown. (My favorite pastime is trying to find Radiohead vinyls in the antique shops, though I have not been successful… YET!)
From my short time on campus, everyone seems so lovely and approachable, something that I envy and wish to achieve someday. There are definitely times where it feels like the whole campus would like to be your friend.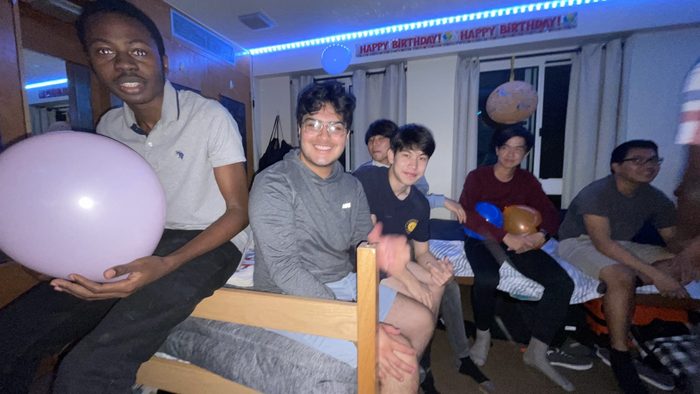 I believe the beauty of being on a small campus is the ability to get to know almost everyone, exchanging the occasional "hey!" or "what's up?" while both of you are running late to class. It's fascinating that simple greetings can make you feel seen; sometimes, that's all you need.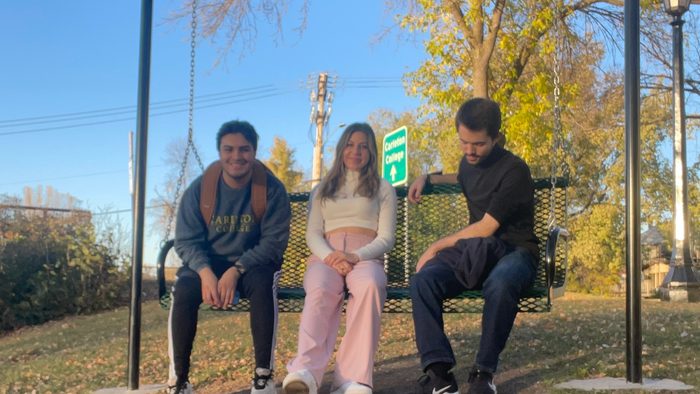 Essentially, we all go through rough patches sometimes. In those moments, your friends are your emotional support, helping you smile and forget reality for a moment. I am aware that we all face different situations, and that many readers might not be fortunate to have anybody nearby once they get to college. If that proves to be the case for you, I strongly urge you to reach out for help when you need it and take advantage of the many support systems available. I am also here and happy to chat; my email is colindrezn@carleton.edu. After all, I'm hoping to create lots of new friendships throughout these four years!
---
Norman is a freshman from Pawtucket, Rhode Island, who is excited to experience the Minnesota winters and Northfield's culture. His curiosity for quantum mechanics has caused both a headache and an interest in Physics, Chemistry, Engineering, and Economics! At Carleton, he wants to participate in a variety of clubs and indulge himself in the unknown. In his free time, Norman can be found reading a book with a cup of green tea on the side, listening to the Weeknd, or excessively online shopping. Meet the other bloggers!