The Best Classes I Have Taken at Carleton
Margie shares some of their favorite classes they've taken at Carleton.
Margie shares some of their favorite classes they've taken at Carleton.
---
The Liberal Arts requirements at Carleton require us to study across many disciplines. Because of this I have taken many exciting, informative, and fun classes. Some have been in my major, many have been in my minor, and every one has been taught by an amazing professor.
ARCN 222: Experimental Archaeology and Experiential History
Have you ever wanted to make cheese over an open fire? Or make a loom out of wood from Carleton arboretum? I got to do just that in this class! 
The goal of the class was to learn about the daily life of Medieval people, by experiencing the tools and practices that they used.
The motto for the class was Always Be Spinning (ABS), as we learned that medieval women spent the majority of their time spinning wool into thread. 
Every week included a new lab where we learned about a new process. This class fulfilled my lab science requirement!
One week we made loom weights:
and the next we fired them in an open fire: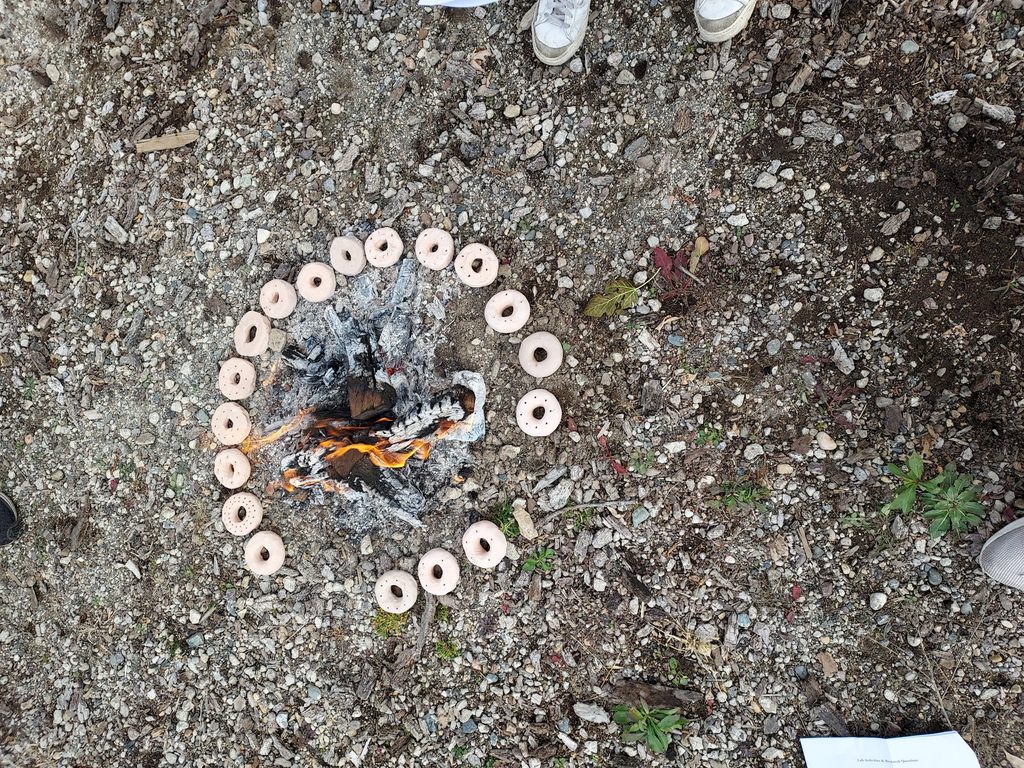 HIST 231: Mapping the World Before Mercator 
A map nerd's dream of a class. We spent every day looking at old maps and discussing how maps can be used for many different purposes. 
My favorite part of this class was going into our Library's special collection area and getting to touch, use, and imagine with maps from the past.
We learned about T-O maps, and other traditions of map-making: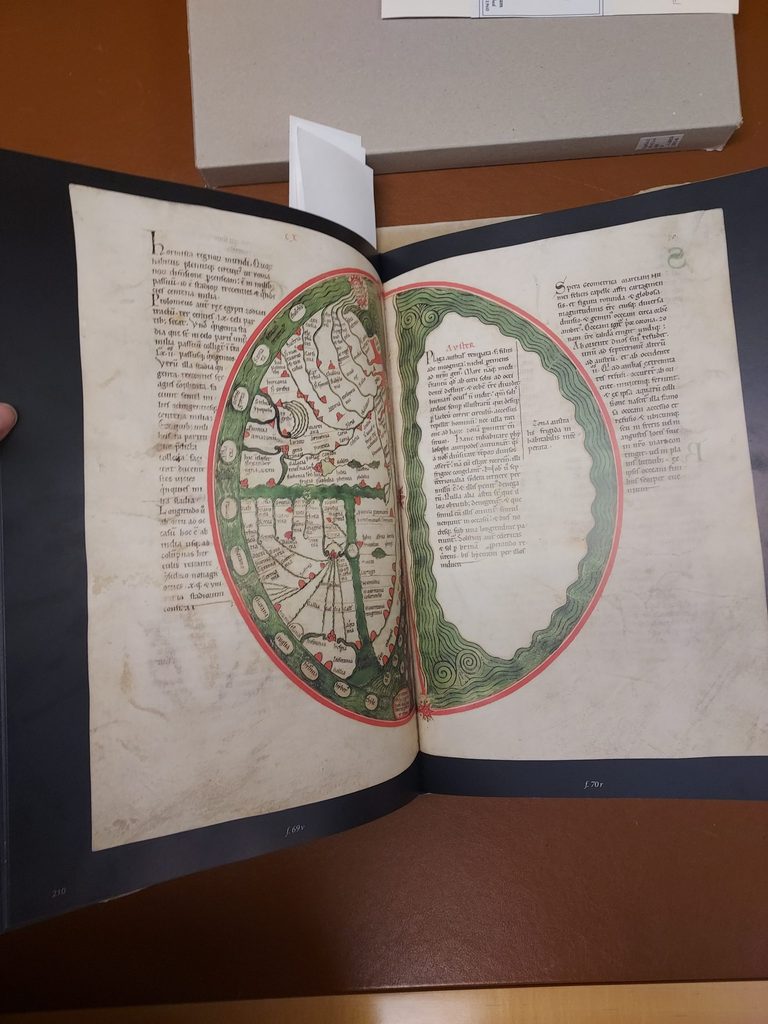 I spent a lot of time looking at map texts, specifically on maps of Rome: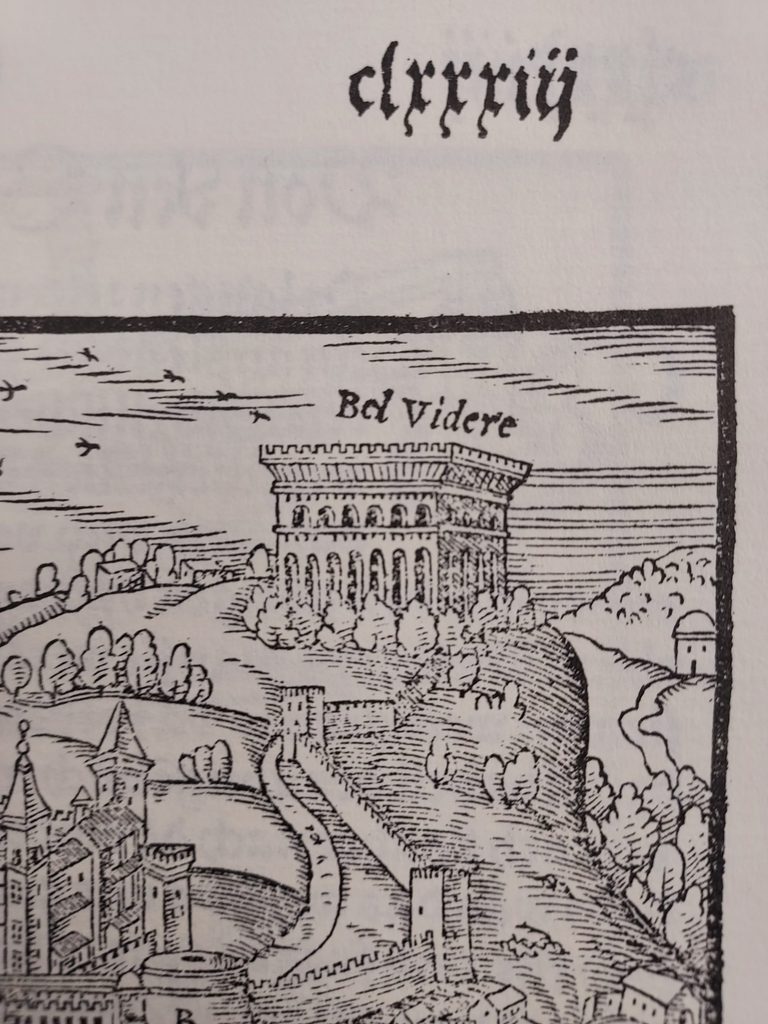 We also spent some time looking at some non-European traditions, such as the Japanese map: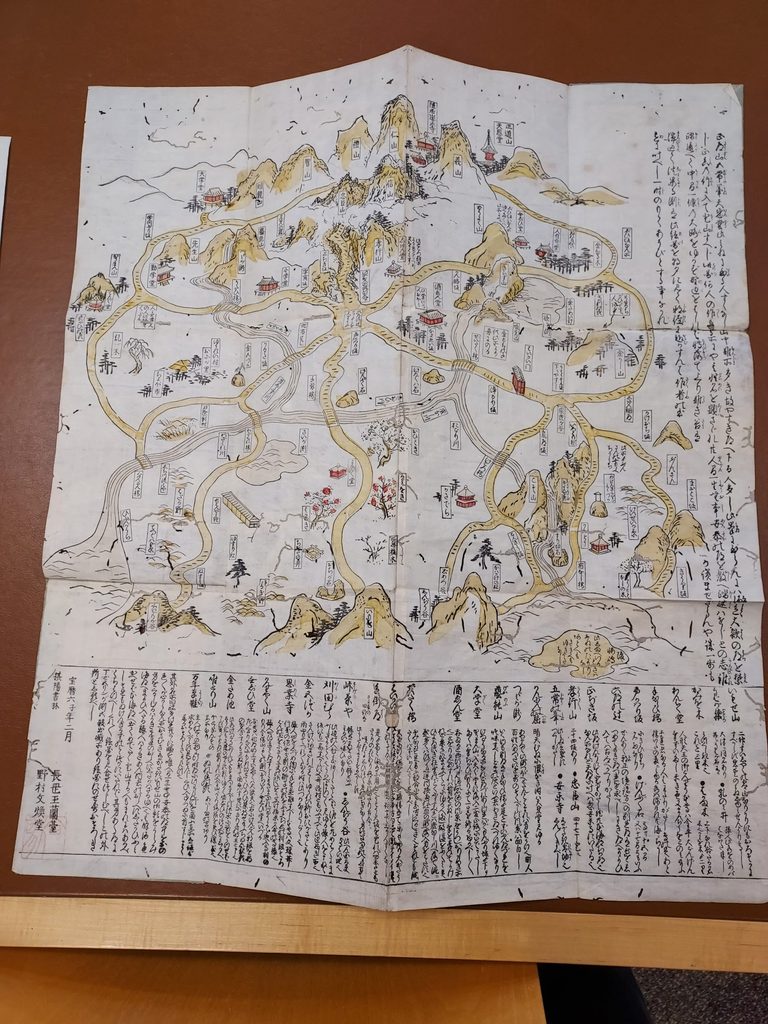 LING 150: The Linguistics of Invented Languages
This class was quite fun because it fulfilled an elective for my major: Linguistics.
I really enjoyed this class because I got to learn a lot about natural language by making up my own.
The final project of the class was to create a language, with a lexicon, by using laws of natural language.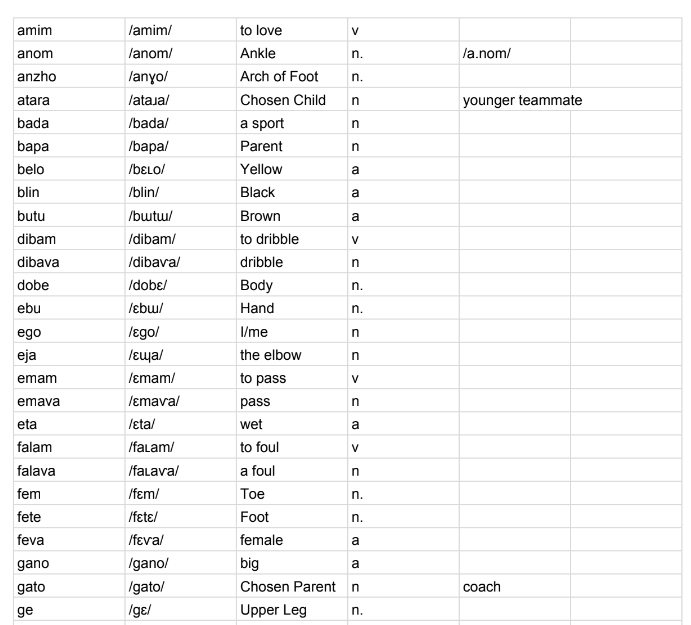 This class was fun because we both got to create something and learn something new!
DGAH 110: Hacking the Humanities
This class was a fun survey of different digital software that we can use to model and analyze the humanities.
My favorite thing that we did was 3D model some of the items we had in a collection in the Weitz in tangent with the Perlman teaching museum.
We went into a specially lit room and took a million photos of our item, in order to create a 3D scan that could shared on a digital site.
ENGL 285: Textual Technologies From Parchment to Pixel
In this class we got to learn all about book making processes, scribe practices, and how editorial editions get made. My favorite part was analyzing authorial intent in translations and new editions of books and poems.
We also did some hands-on work.
We bound our own mini books: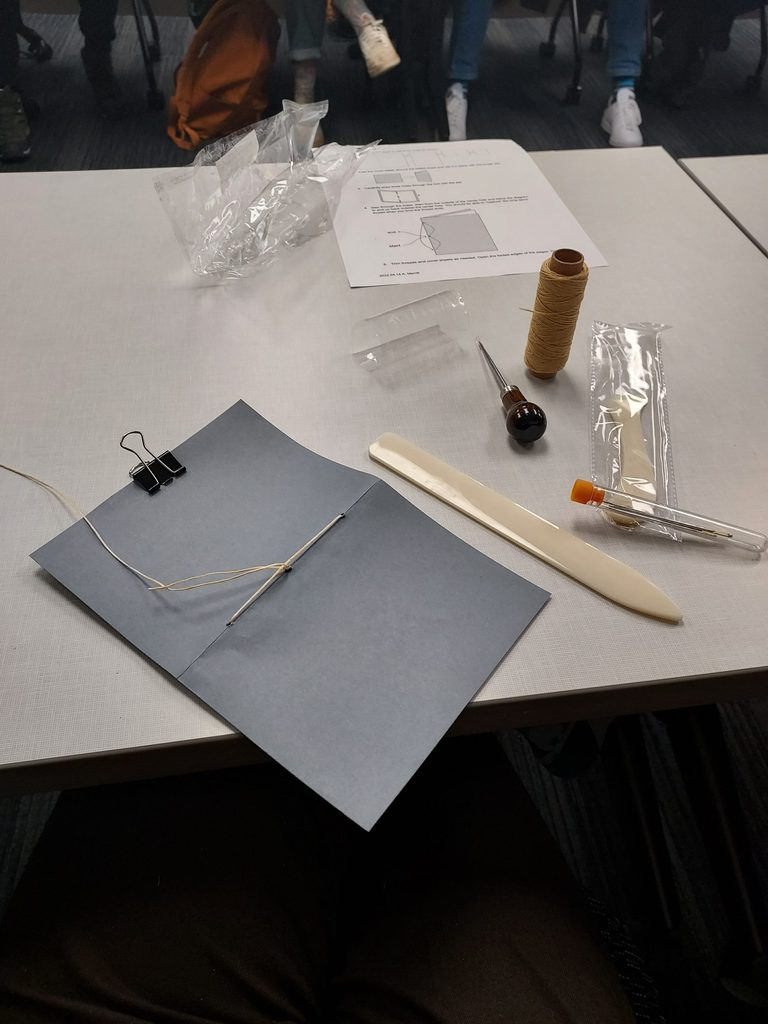 We practiced our hand at being scribes: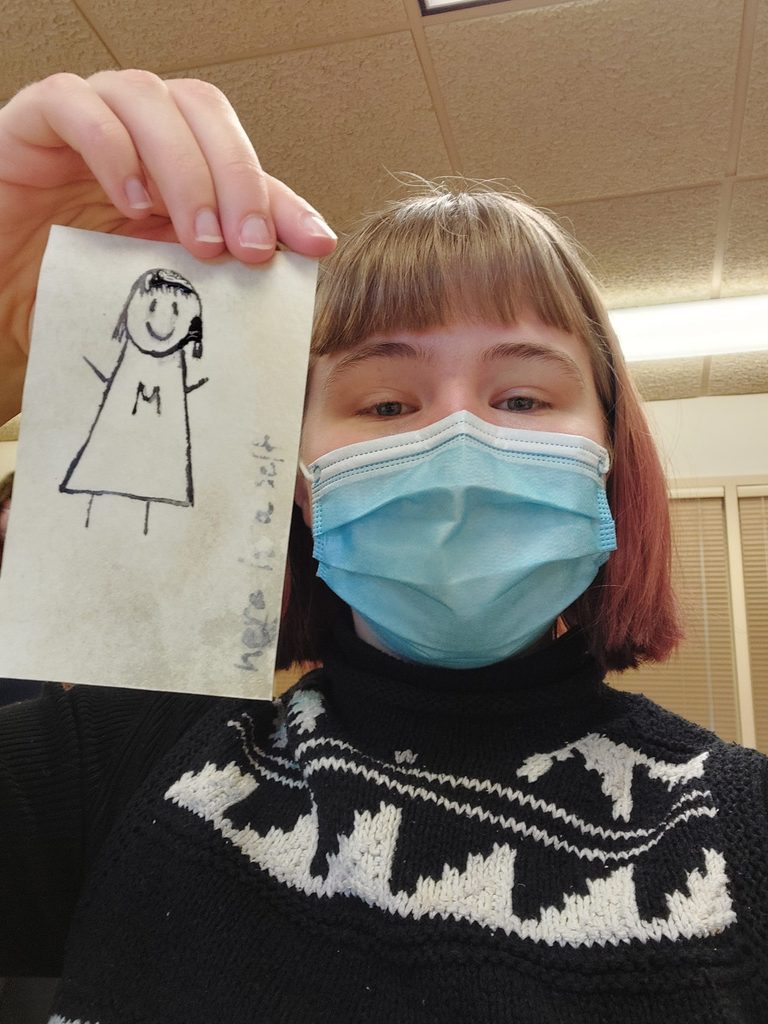 We also got to see what printing looked like and try it for ourselves: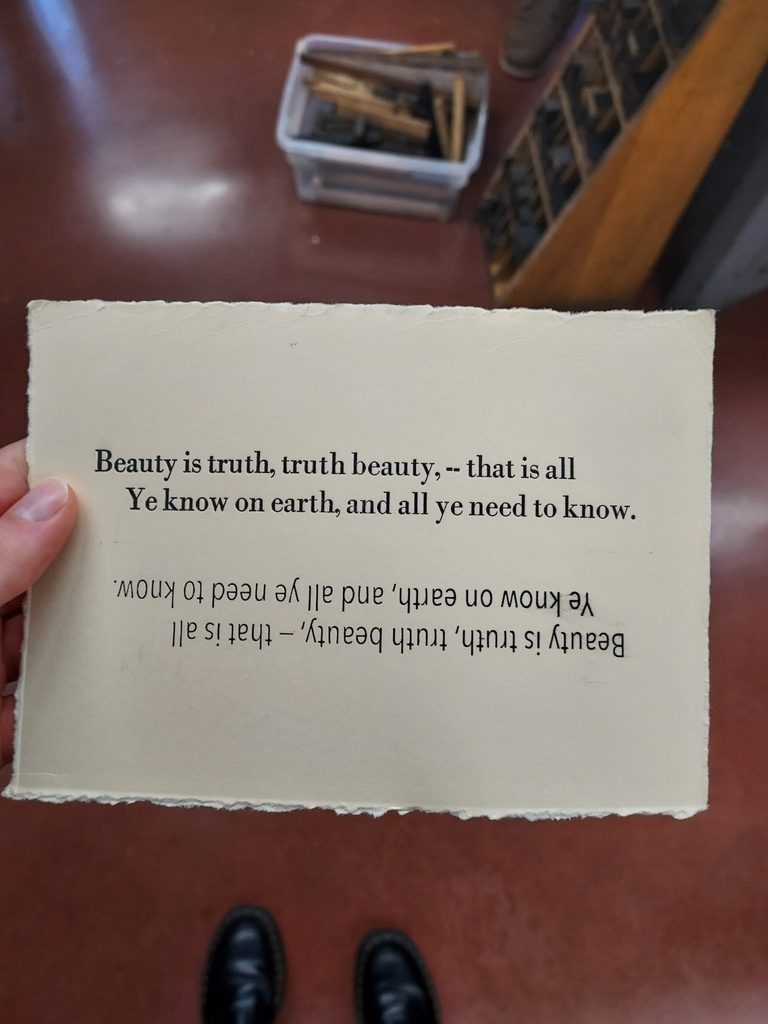 I once again got to go into special collections and see a real old book that had never been read before: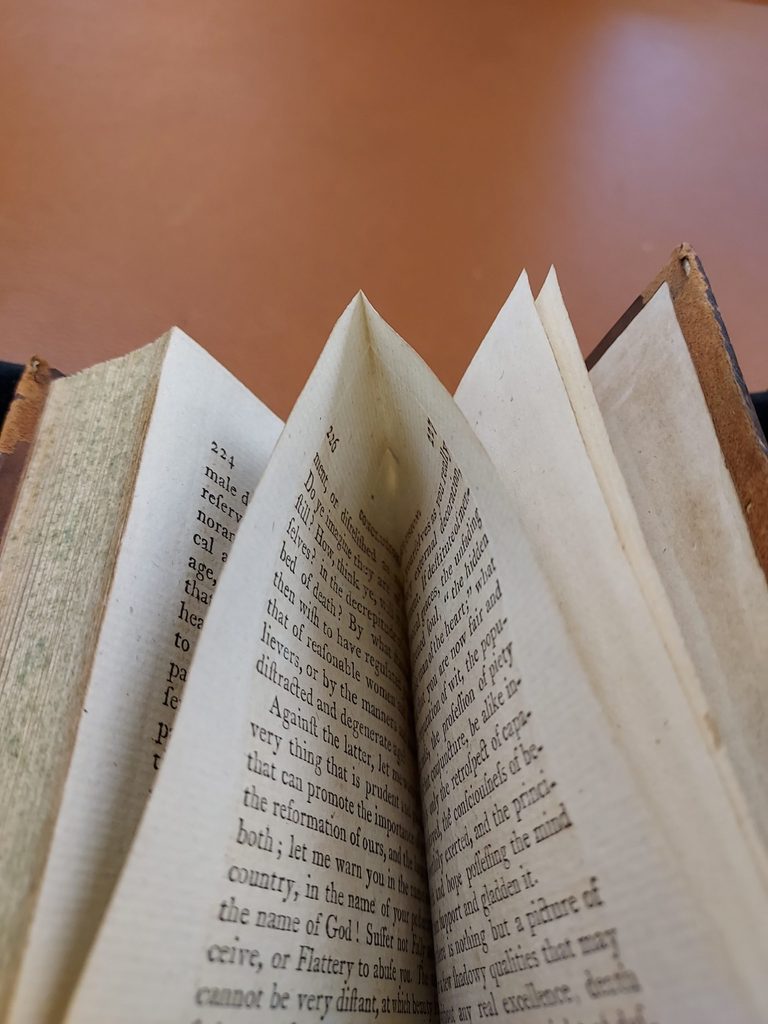 Check out more of Carleton's quirky classes here. There are so many different learning experiences you can have at Carleton.
---
If Margie (she/they) were a place at Carleton, they would be Sayles, Carleton's bustling student center! Margie is a varsity Basketball player, is a DJ for KRLX, Carleton's student-run radio station, and occasionally participates in Carleton Association of Nature and Outdoor Enthusiasts (CANOE). In her free time, Margie works at a food truck!