The Arb: A Freshman's Perspective
Ben describes his experiences with the Arb as a new student.
Ben describes his experiences with the Arb as a new student.
---
From the moment I arrived at Carleton, the "Arb" beckoned me. The 800 acres of rolling fields, forest, and prairie seemed daunting to a new student, but as a Goodhue resident, I felt obligated to explore the wonders of my new backyard. Now it is already hard to imagine life as a Carl without the Arb.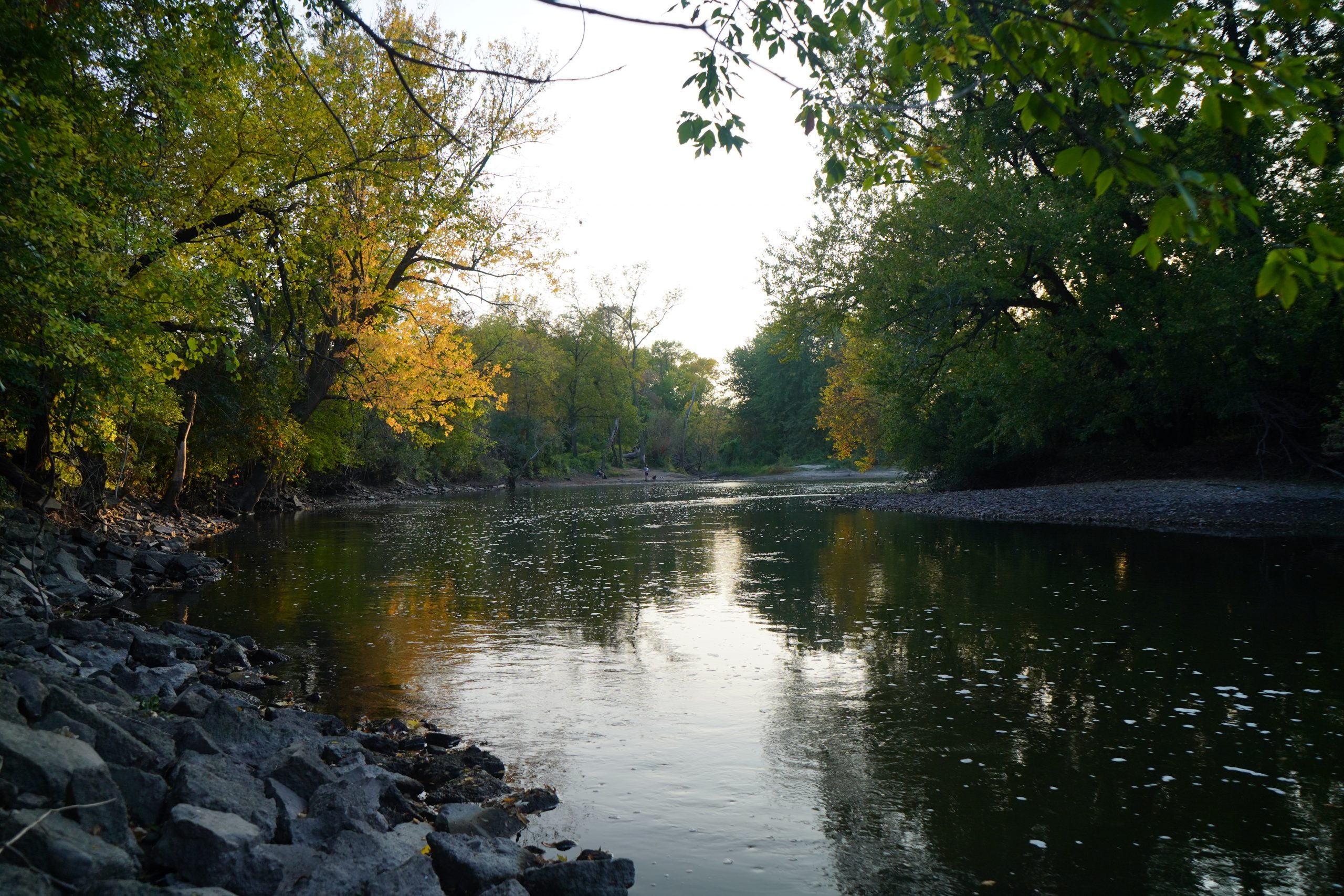 Bike, Hike, Run
The Cowling Arboretum offers 15 miles of beautiful hiking and running trails that extend through the Upper and Lower Arboretum and paved bike pathways that scatter the Upper Arb. For any runner, the Arb is paradise. 
When the weather is nice, I really enjoy a morning run along the Cannon River or a midday (physically distanced) hike with some friends. If I need to blow off some steam, biking in the Upper Arb is a great go-to. Cross Country Skiing in the Arb during the winter months is also a fun way to get outside, and biking is a perfect activity for anyone looking for a little more excitement. 
Although maps are available online, most of the time I like to simply go for it. I've found some amazing hiking trails that I never would have discovered otherwise this way, and it can feel good to get "lost" once in a while. Maps were helpful, however, when I had to collect an invertebrate organism and record my location for Biology 125.
Relaxing in the Arb
The Arb is also a great place for activities that don't require so much exercise. I've found some superb reading spots for when I'm in need of a change in scenery, and it's always nice to simply stroll in nature and clear my head. Wildflowers, giant cottonwood trees, gurgling streams, and tall oaks all offer a grounding atmosphere amongst the bustle and stress of everyday life.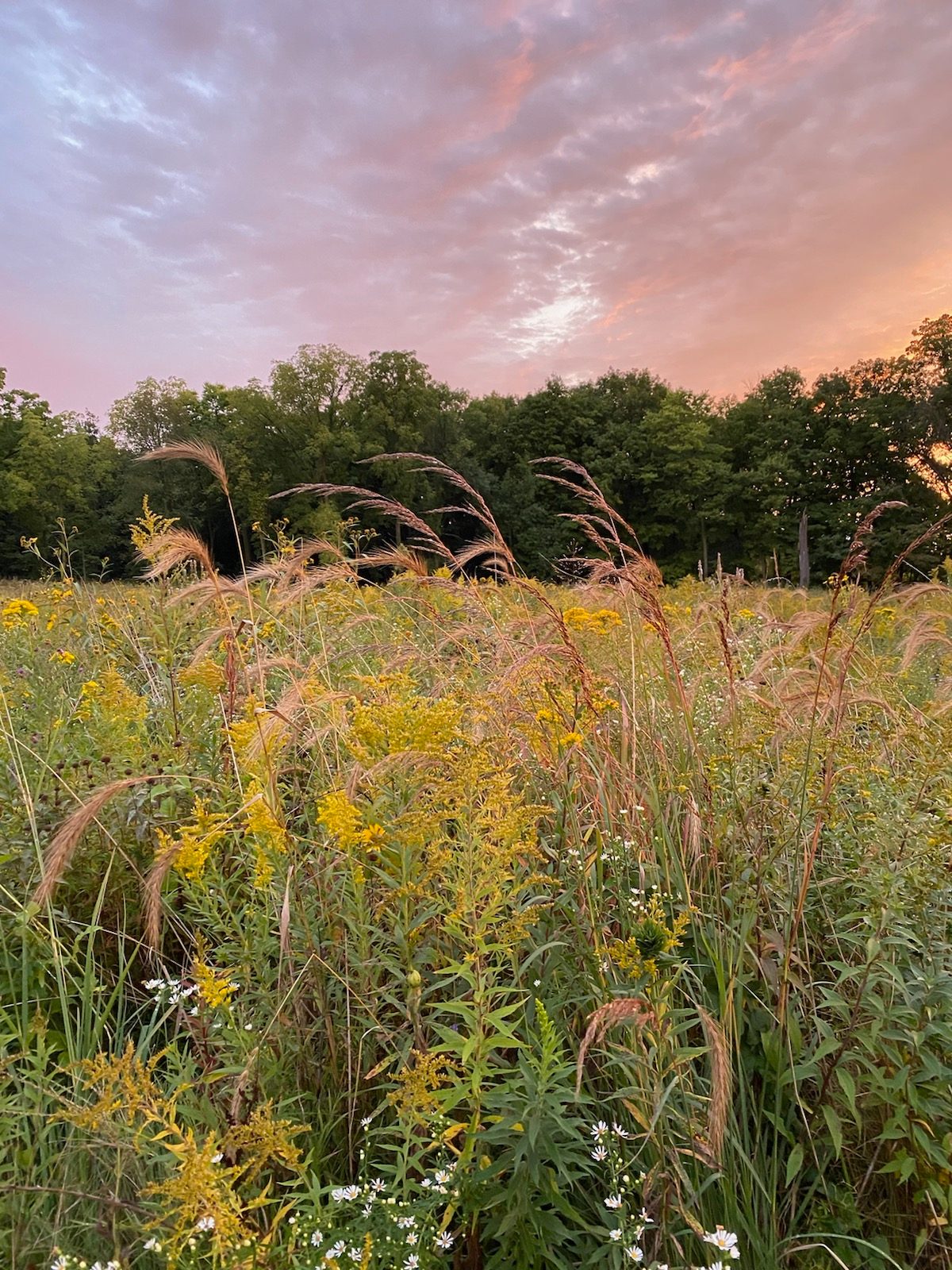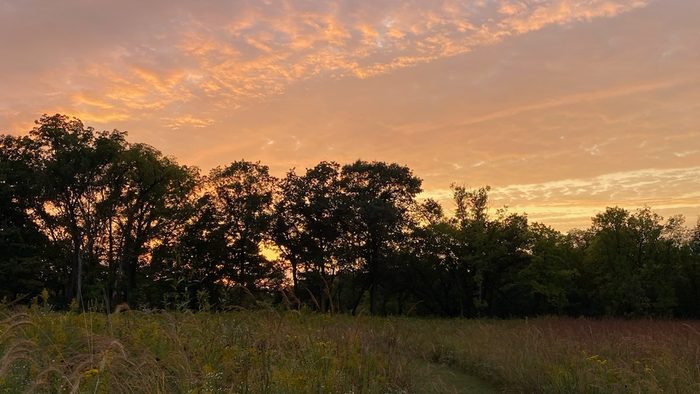 In the evening there is no better way to enjoy the Arb than simply finding a comfortable spot to sit down and soak in the sunset. If it's a clear night,  I suggest sticking around for some stargazing. A picnic blanket, friends, some snacks, and a speaker is all that is needed to fully enjoy the mesmerizing Minnesota night sky. However, I highly recommend a hat, gloves, multiple layers, and a really warm sweatshirt.
Even though I haven't been at Carleton that long, I know that the Arb will be a large part of my experience here, and I feel incredibly grateful to have access to such a beautiful outdoor space no matter what happens in this exciting (and possibly anxiety-inducing) next chapter of my life.
---
Ben is a Michigander and freshman at Carleton who is curious about everything, but particularly interested in Psychology and Neuroscience. He also plans to study Norwegian at St. Olaf. Outside of classes, he enjoys playing Appalachian music on the mandolin, reading, cycling, and spending as much time in nature as possible. Meet the other bloggers!