Summer Plans
Andriana talks about her midterm break, her internship last summer, and future plans!
Andriana talks about her midterm break, her internship last summer, and future plans!
---
Hi everyone!
I hope you all are having a good week. For Carleton students, this has been a relatively relaxing week as it began with a midterm break on Monday. Of course, the options for how to spend the break were more limited than usual, but it was really nice to have a day off.
Last week was especially busy—I had my first papers of the term due for my 1930s class and my Modern Indian Fiction class. Because of this, I was really excited to have an extra day to spend time with my parents and catch up on sleep. The weather here in Richmond, VA was beautiful this weekend, so I ended up spending a lot of time outside by going for a bike ride and running with my dad (while following social distancing, of course). My family and I have also been able to start having dinner outside again, which has been really nice.
Since we are now over halfway through the term, it is getting to be time to begin making plans for the summer. Usually, this wouldn't be quite so difficult–there are often many opportunities available for college students, whether jobs, internships, travel plans, or classes. Carleton offers many experiences for students while we are not in school, but many of these have been affected by the pandemic. Generally speaking, with the challenges presented by COVID, it is likely that there will be fewer options in the coming months.
Last summer, I had an internship through a program called Democracy Summer, run by Rep. Jamie Raskin. It was an opportunity for participants to learn more about local political initiatives and volunteer for campaigns (Virginia has off-year elections). Because Richmond is so close to Washington, we were able to take occasional trips to DC where we met some representatives and their staffers, held advocacy meetings, took tours, and sat in on hearings.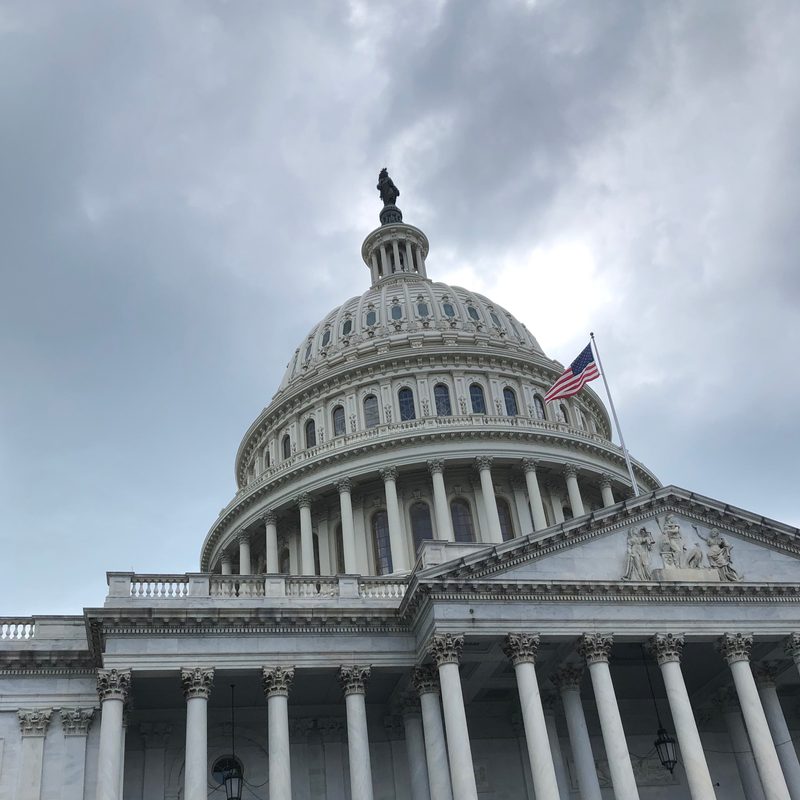 In addition to learning about politics at the national level, we had the opportunity to get involved with local initiatives. A few of us were guests on a radio show for an organization called RVA Dirt, which was a really fun experience. I also sat in on a city council session for the first time and got to hear about issues that Richmond residents are facing, allowing me to learn more about my city.
The internship was a great experience; I learned so much and was able to get involved in local campaigns, which I really enjoyed since I volunteered at phone banks and canvassed in high school. It was also a nice way to meet others who are interested in politics and happy to engage in the political process.
This summer, I was planning to apply for the internship again, but I don't know yet how COVID might affect this. I am hoping that the Richmond location will have an online alternative, but if not, I will try to find something else for the summer. If the internship does not work out for this summer, I am hoping that I can find something online—either a virtual class (MOOCs are great) or a job that can be done from home.
One summer while I was in high school, I took a free course through the Berklee College of Music, an introduction to music theory. I would love to do something like this again, as I learned a lot at no extra cost. Ideally, however, it would be nice to also have a job over the summer so I can earn some money before returning to school in the fall.
Of course, I will have to do more research on the options available to me for the summer, but for now, I am grateful to be safe and home with my family. However you spend the summer, I hope that you are well and stay healthy!
-Andriana
---
Andriana is a native of Richmond, VA, and is looking forward to starting her freshman year at Carleton. She is especially excited to experience the Minnesotan Tundra first-hand and learn what the phrase "polar vortex" really means. When Andriana isn't busy staying warm, you can find her binge-reading, playing music, or watching a favorite movie or show for the umpteenth time. She is hoping to double major in International Relations and English, while also reminding herself to keep an open mind as she begins her college career. Meet the other bloggers!