Staying Organized And Sane: A How-To
Emma gives her tips on balancing workload... and sanity.
Emma gives her tips on balancing workload... and sanity.
---
You know how whenever high school teachers get annoyed, they say something like, "You won't be able to get away with that in college!"
I learned the hard way that procrastinating is definitely one of those things. Especially in a fast-paced, 10-week term at Carleton. Through trial and error, I learned a few strategies that keep me a little more organized and sane. 
Find your trusty system.
It's safe to say that a good amount of Carleton students have a Google Calendar addiction. I am definitely one of them. 
There are many options out there: paper agendas, writing out a to-do list, or using a digital system like Google Calendar. I would suggest experimenting and seeing what is the most functional for you. I'm a big fan of my two-step system of writing out a to-do list on paper, and then blocking out my time for each task on Google Calendar. 
Set your study times (and stick to them).
There are some days when I don't plan out studying times and just decide to wing it, thinking I'll eventually get my work done. But that usually doesn't end up happening.  
After planning study times, the best way to make sure you stick to them is by forming it into a habit. Last term, in the hour before my computer science class, I made my way to the study room right next to where our class met to review concepts. 
In college, you have all the freedom in the world to make your own decisions and set your own schedule. Although there are so many resources at Carleton to help you succeed, you need to make sure you're holding yourself accountable. 
Consciously avoid burnout.
You're not a machine… no matter how much some of us may want to be. If overworked, you can potentially experience mental burnout. Take breaks and schedule things that you like doing to avoid any stress building up. 
Just like a studying habit, make a habit of community engagement and things you enjoy for balance. This can be scheduled meals with friends, club and organization meetings, or visiting the Arb or downtown Northfield. 
But… also be mindful of how much time you spend doing so.
Yes, yes, college is the time to try new things and acquire new experiences. But don't feel the need to go out every weekend. Maybe some nights would be better spent doing readings rather than hanging out in a dorm hall lounge. (But of course, balance is key!) 
For my fellow introverts out there: make sure you're keeping your needs and priorities in mind. It's alright to say no to instead spend time focusing on yourself. And for the extroverts: make sure you don't get too carried away. You most likely have homework to do. But have fun!
Utilize the resources you are provided.
It's not a mistake that Carleton is consistently rated the highest in academic teaching. The faculty here love what they do. Professors genuinely want to see their students succeed, and are extremely available and accommodating. Don't hesitate to reach out to your professors, and attend as many office hours and TA sessions as possible. 
Also, there are so many extra academic resources available here. In my Political Philosophy course last term, I would make appointments at the Writing Center to hold myself accountable for finishing my essays before they were due to give myself more time to revise. The Quantitative Resource Center also gave me a lot of help with my Excel in my data visualization course last term.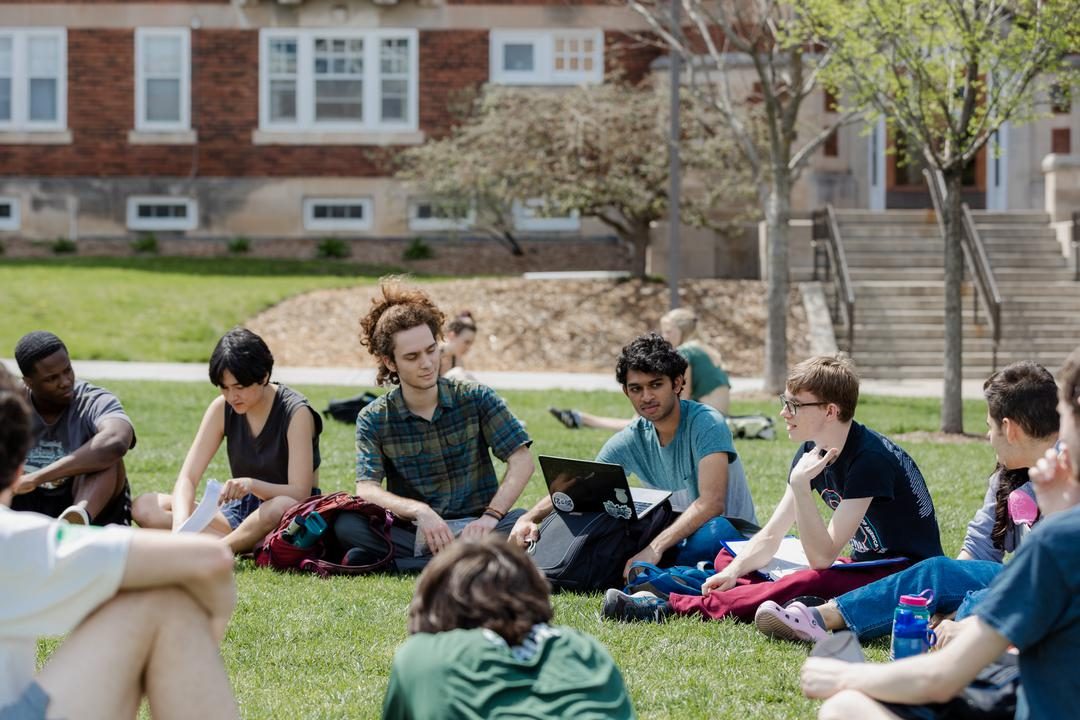 And finally, remember to trust in yourself and your capabilities. This sounds cheesy, but you are here for a reason. The learning experience at Carleton is really like no other– make sure to make the most of it! 
---
Emma (she/her) is a first-year student from South Florida. She is interested in Cognitive Science, Psychology, and Gender, Women's, and Sexuality Studies. Emma is a member of TRIO and also works as an Event Manager at the Weitz. When not in class, she enjoys going to the Rec, riding her bike around campus, and drinking coffee.