Spring at Carleton
Andriana talks about her spring in Richmond and spring term at Carleton!
Andriana talks about her spring in Richmond and spring term at Carleton!
---
Hi everyone!
This weekend, like many people, my parents and I celebrated Mother's Day; although the circumstances for being home are awful, I really appreciated the opportunity to spend the day with my mom. Usually, we go out for brunch with my grandma, but this year, we found ways to enjoy each others' company at home. We had a nice breakfast and, because the weather was really nice this weekend, we spent the rest of the day sitting outside and going for a walk.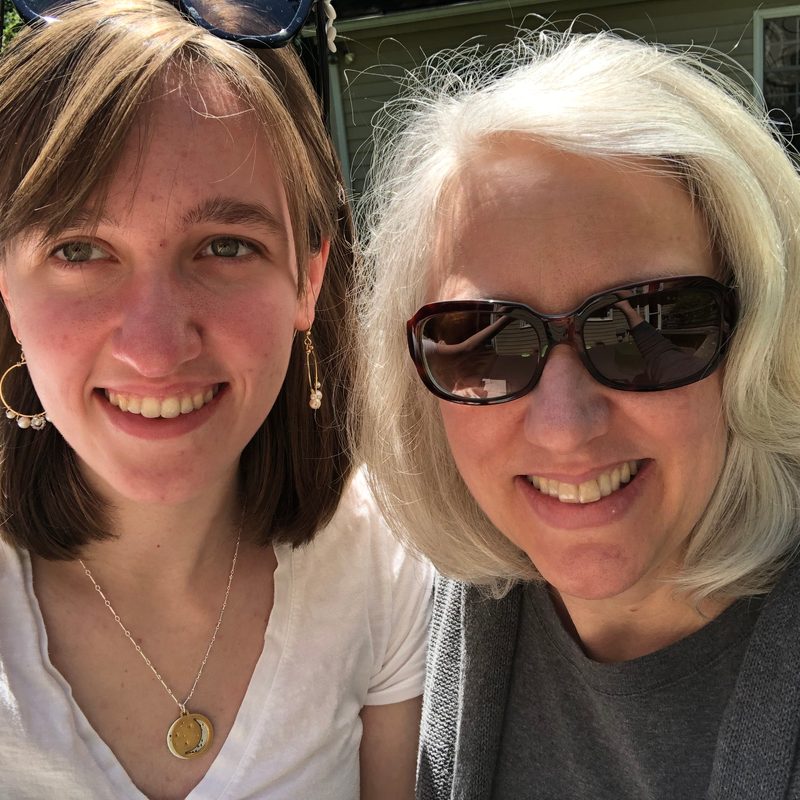 Then, Monday was my dad's birthday, and I was really grateful that I could be here to celebrate with him. Since my family and I had work and school during the day, we decided to have a special dinner and cake in the evening.
I love springtime in Virginia; with the flowers and the greenery, it's a really beautiful season and  there is a lot to celebrate this time of year. Being home right now, however, has led me to think about the spring term experience at Carleton. My mom, who is from Minnesota, has told me that spring is the best season because residents are so relieved to finally get a reprieve from the cold weather.
When I left Minnesota in the middle of March, it was still pretty chilly, with many of the days in the 20s and 30s. The snow was starting to melt a bit, so there were a lot of puddles, and the Arb was not yet ready to be walked in again. I was really excited about the idea of enjoying (B)arb again and taking advantage of the beautiful spring in Minnesota! Luckily, as a freshman, I still have a few more years to experience all that the season has to offer.
In addition, Carleton has some pretty awesome spring traditions, which I can't wait to participate in next year (hopefully)! I am most excited about attending Sproncert, an annual outdoor music festival on campus that happens toward the end of the school year. I love music, and the idea of having a day outside while listening to great bands sounds like a blast.
Another popular tradition is Rotblatt, which is a softball game whose innings coincide with the number of years that Carleton has been in operation. While I probably won't play – I'm not super athletic – I think it would be really fun to go with friends and watch. In addition, Carleton holds an International Festival during spring term, which is very exciting to me since I also work at the Language Center! The event features food and activities designed to expose students to different cultures around the world, and also serves as a fundraiser.
I hope everyone is staying healthy and doing well (relatively speaking) during this spring home!
Andriana
---
Andriana is a native of Richmond, VA, and is looking forward to starting her freshman year at Carleton. She is especially excited to experience the Minnesotan Tundra first-hand and learn what the phrase "polar vortex" really means. When Andriana isn't busy staying warm, you can find her binge-reading, playing music, or watching a favorite movie or show for the umpteenth time. She is hoping to double major in International Relations and English, while also reminding herself to keep an open mind as she begins her college career. Meet the other bloggers!