Spread Your Wings: A Liberal Arts Education
Joe speaks on exploring classes and trying new things with a liberal arts education.
Joe speaks on exploring classes and trying new things with a liberal arts education.
---
Expanding Horizons with Liberal Arts
A liberal arts education is about trying new things. Going into college, I knew I wanted to explore various disciplines and challenge myself with academics, extracurriculars, and social life. This exploratory mindset shaped my freshman year. I made it a goal to explore as many departments as possible. I did this to figure out what I would eventually major in and also to make the most of this unique educational opportunity. As such, during my first year at Carleton, I took classes in: 
Furthermore, I was able to take voice lessons through the music department every single term. Carleton's liberal arts model allowed me to explore all of these departments and more during my first two years here. 
Considering Majors 
I am currently debating whether I will major in Sociology/Anthropology and Computer Science. While these fields may seem totally different, the flexibility of liberal arts as well as Carleton's unique distribution requirements has offered me plenty of time to explore both fields. As a rising junior, I am still able to study abroad in the upcoming fall and be on track to graduate with a degree in either field.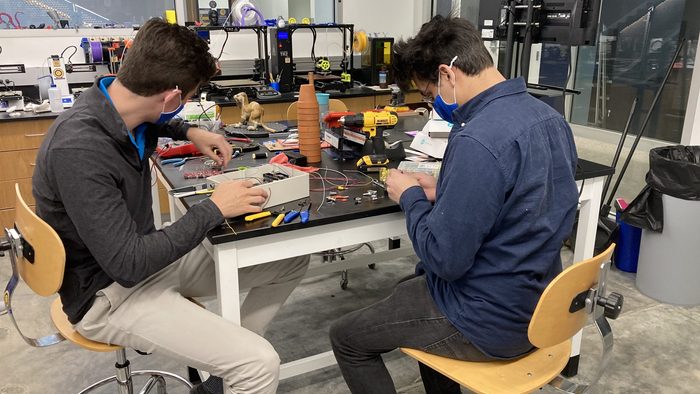 Exploring Outside Your Major
On the other hand, part of the beauty of liberal arts is the ability to take classes unrelated to your major. For example, I have taken three English courses these past two years: my A&I seminar, Literary Revision; Black Speculative Fiction; and Queer Literature. Furthermore, the latter two English classes were taught by a visiting professor in the department. These classes were only offered for a short period of time, but I was able to take them without additional stress about stringent requirements or a time crunch. Because my schedule was so flexible, I was able to combine personal interests with major-oriented classes in the same terms. 
Choosing Liberal Arts
When applying to colleges, I only considered a few liberal arts schools, alongside a handful of mid-size and large universities. However, after coming to Carleton, I have realized how the liberal arts model is a perfect fit for my learning style. I like the academic freedom and flexibility Carleton has to offer. Employers and graduate schools also recognize the merit of a Carleton degree, and liberal arts is becoming increasingly popular around the country. I feel confident that I will have strong professional skills once I graduate, and I am so glad I chose Carleton for my college experience. 
---
Joe is a rising junior at Carleton from Chicago, IL. They plan on majoring in either Sociology/Anthropology or Computer Science, and enjoys studying public health, Spanish, and gender and sexuality. Outside of class, Joe is an RA on campus, and you can find them singing in Exit 69 A Cappella, doing makeup in their room, or drinking excessive amounts of coffee in Sayles. Meet the other Bloggers!