Self-Care with Friends: Eighth Week Edition
There's nothing better than a face mask!
There's nothing better than a face mask!
---
From a first-year's perspective, I have an unnerving feeling wrapped around my head realizing how quickly these eight weeks have gone by. I have pondered the question, what comes next? How can I reinvent myself and avoid the obstacles that I had to face this term? Luckily, reminiscing has helped me better prepare for what's to come.
Feeling stressed? Hang out with us!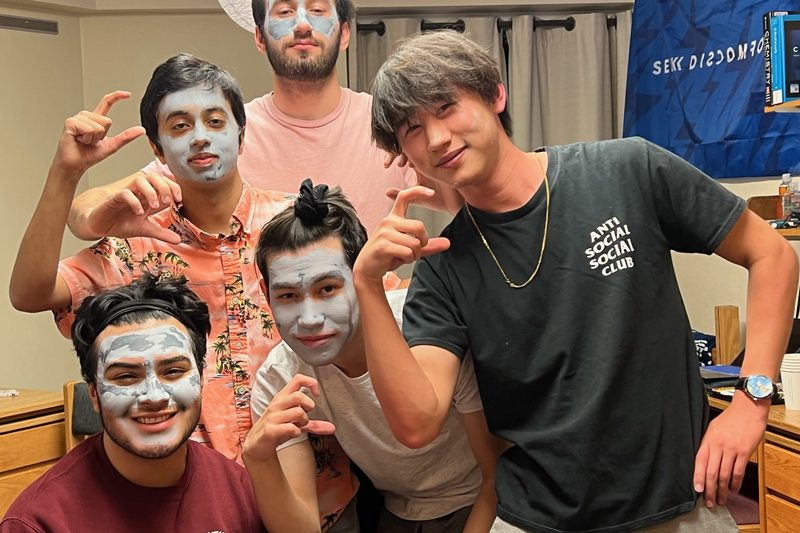 Every so often, my friends and I decide to do some clay face masks and commit various acts of tomfoolery. Once a week, we sit down as a group and watch various K-dramas and anime. Vinland Saga is currently what we're watching, and it's been nothing but action-packed. The only thing missing is the cucumbers from the LDC to complete the look.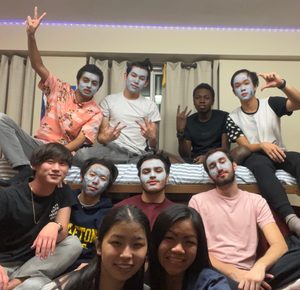 Friends who do clay masks together slay together! You can't say that we don't look adorable (and have the smoothest skin)! All jokes aside, Saturday is the day I look forward to most, as I am greeted with many personalities and an enormous amount of laughs. There's no better place to be than 2nd Watson.
We're Not Really Strangers
We're Not Really Strangers is a card game where you and a group of friends are given questions varying by levels to deepen your relationship with one another (and make new friends along the way). It gets personal, so I suggest only playing the game with people you know. You can find the card game at your nearest Target!
Notable songs for the week
"6, 8, 12" by Brian Mcknight
"Selfless" by The Strokes
"Listerine" by Dayglow
"Sunday Best" by Surfaces
---
Norman is a freshman from Pawtucket, Rhode Island, who is excited to experience the Minnesota winters and Northfield's culture. His curiosity for quantum mechanics has caused both a headache and an interest in Physics, Chemistry, Engineering, and Economics! At Carleton, he wants to participate in a variety of clubs and indulge himself in the unknown. In his free time, Norman can be found reading a book with a cup of green tea on the side, listening to the Weeknd, or excessively online shopping. Meet the other bloggers!