Rotblatt
Lucas describes his first Rotblatt.
Lucas describes his first Rotblatt.
---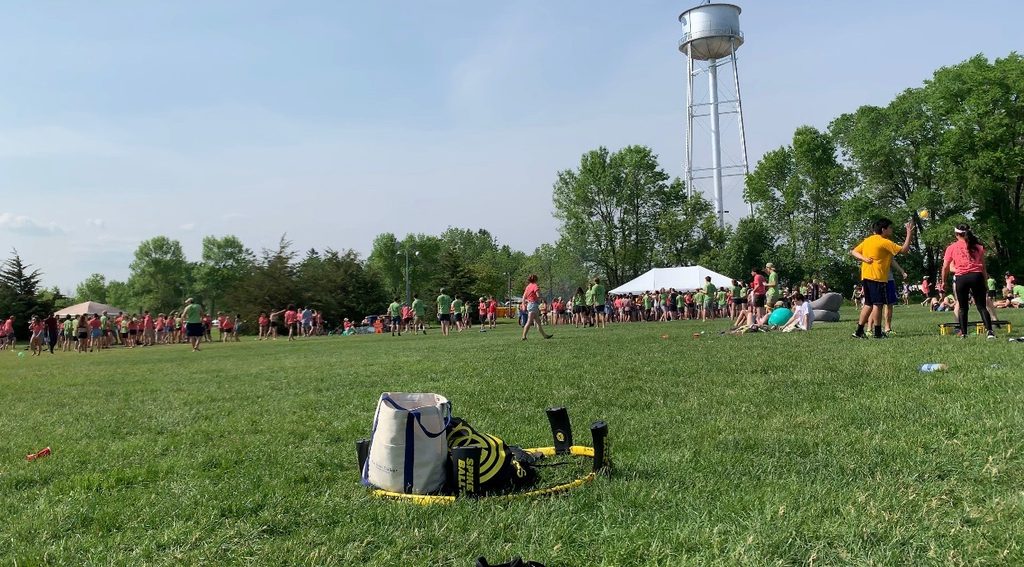 So here came the final big Carleton tradition of the year: Rotblatt. A sort of softball game on steroids, the game takes place in Cowling Arboretum, and the number of innings it's composed of is determined by the number of years Carleton has existed. So…it's long. Very long. You're also supposed to play the entire game with your favorite drink in hand, which is pretty funny, in my opinion. And sounds challenging.
Similarly to Spring Concert, I was kind of busy and tired for Rotblatt weekend, so I didn't make the entire event. But some of my friends did! This entailed taking a quick nap, or flat-out staying up all night, before heading out to the game a few hours after midnight. I heard that a bunch of sports teams made midnight breakfasts before heading out together, which I think is cute.
By the time I got out to the field, the Rotblatt I saw wasn't so much a crazy game of softball as it was a crazy conglomeration of Carleton students, some of whom were playing something resembling softball. Like I did for Sproncert, I brought a blanket, set up shop in the middle of the field, and kind of just observed the events of the day. It was fun. Again, it's rare to see so many people in one place at this school.
Although I'm glad I prioritized work and sleep for myself this year, I do have one regret: I never managed to get a Rotblatt shirt! I didn't realize how much of a thing they were until the day of, when seemingly everyone was wearing one. They were either pink or green, I think to determine teams, and the front came with a cute Where the Wild Things Are-style illustration, while the back was littered with logos for seemingly every student organization on campus. I really hope I find one for this year, and I absolutely plan to get one each time down the road, as I think they'll function as sweet mementos for each year I spend at Carleton.
So yeah, that was my Rotblatt! Not the most eventful, especially relative to some of my peers, but honestly I'm okay with that. Never underestimate the simple value of sitting on a blanket in a field, watching the people you love have a fun time.
---
Lucas is finishing up his freshman year at Carleton, bringing with him a passion for all things nerdy and a talent for overthinking and awkwardness (and self-deprecation). He hails from Pasadena, California, and yes, he realizes it gets cold out here. Currently wildly undecided, he can see himself attempting a Physics and Cinema and Media Studies double major, although Chemistry, Economics, and Computer Science (among many other subjects) have been tempting him as well. He misses his bearded dragon.