Recommendations for Free Time Fun
Zoë lists her favorite ways to spend her free time—activities she discovered her freshman and sophomore year.
Zoë lists her favorite ways to spend her free time—activities she discovered her freshman and sophomore year.
---
"What do Carleton students do in their free time? How do they spend their weekends?"
This is a commonly asked question! Carleton is known for its rigorous academics, but the students are exceptionally good at maintaining a healthy work/life balance (Jancyn discussed this topic in more depth in her blog post). Needless to say, after spending two years at Carleton, I feel confident in outlining some of my favorite non-academic activities.
Zoë's definitive list (in no particular order):
Before I begin, I should note that there are countless opportunities to have fun outside of the classroom at Carleton, beyond the 10 that I mention. Whether that be participating in one of Carleton's 200+ student-run organizations, attending a sporting event, joining a pick up soccer game, grabbing lunch at the Sayles cafe, viewing a movie in the Weitz Cinema, or catching a free shuttle to the Mall of America, there is an activity for everyone. 
1. New Student Week
New Student Week is the very first event you'll attend on campus, as it occurs the week before classes start fall term. Each first year is put in a group of about 15 other students, giving everyone a chance to navigate campus, make friends, and get settled in before the academic term begins. NSW reminded me a bit of summer camp—it was jam-packed with activities and helped put my nerves at ease before the year began. 
2. Camping at Nerstrand Big Woods State Park
My friends and I ventured out to Nerstrand Big Woods State Park, a camping ground about a 20 minute drive away. We rented camping equipment from the Carleton Association for Nature and Outdoor Enthusiasts (CANOE), and spent a night squished together in a 3-person tent for the 5 of us. Cold but fun!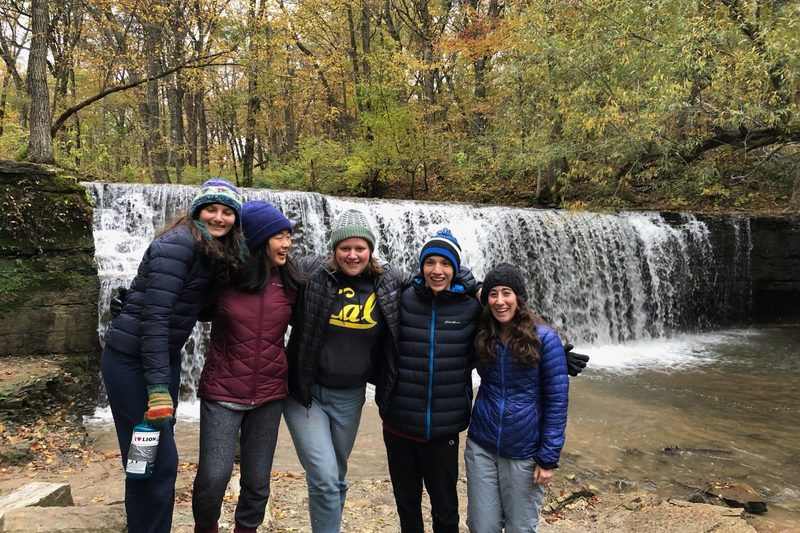 3. Apple Picking at Fireside Orchard
The Student Activities Office (SAO) sponsors bus rides to Fireside Apple Orchard, a nearby apple orchard where students pick apples, drink cider, and eat donuts. I've been a couple times now, and it is always a lovely seasonal activity for tasty apples and cute pictures.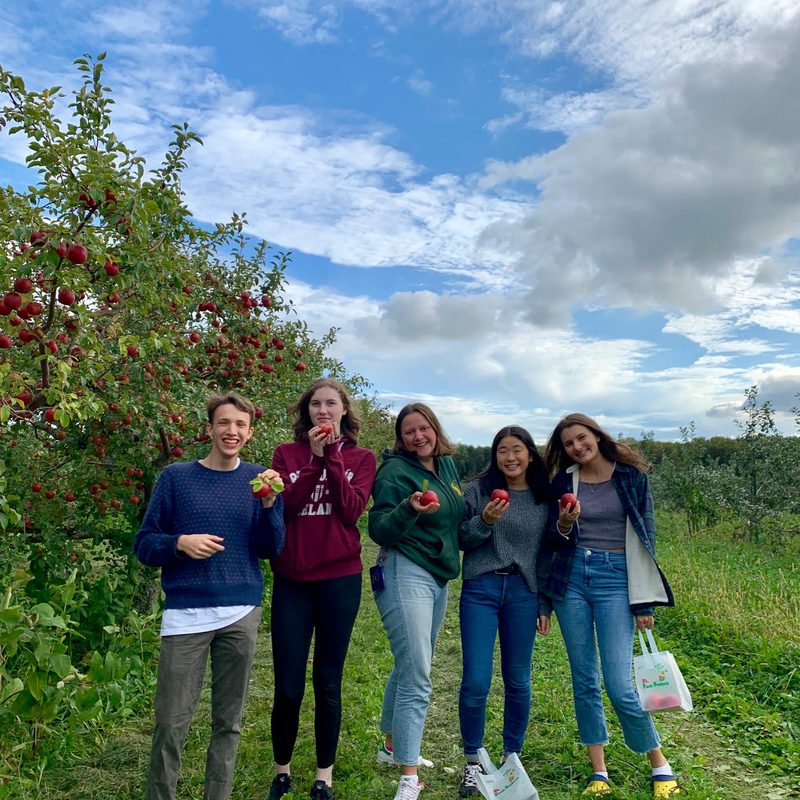 4. Ice Skating on the Bald Spot
Every winter the college floods the main campus quad, affectionately known as the "Bald Spot." Two ice rinks are installed and students borrow ice skates from the Recreation Center. I love ice skating, and Minnesota certainly has the perfect weather for it!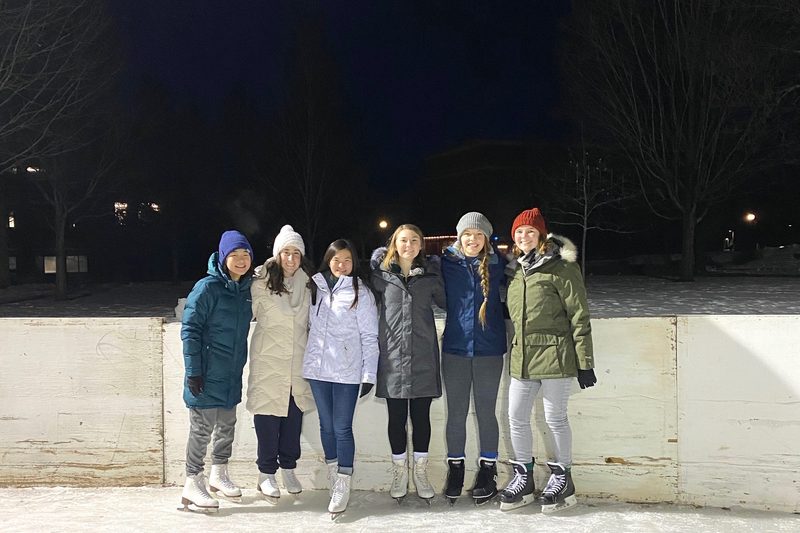 5. Midwinter Ball
Midwinter Ball takes place—you guessed it—halfway through winter term. It is a well attended event by the student body, and is hosted in the Sayles Campus Center. With several dancing rooms specifically designated for pop music, salsa, and swing dancing, and free pizza to boot, it is one of the most entertaining events of winter term.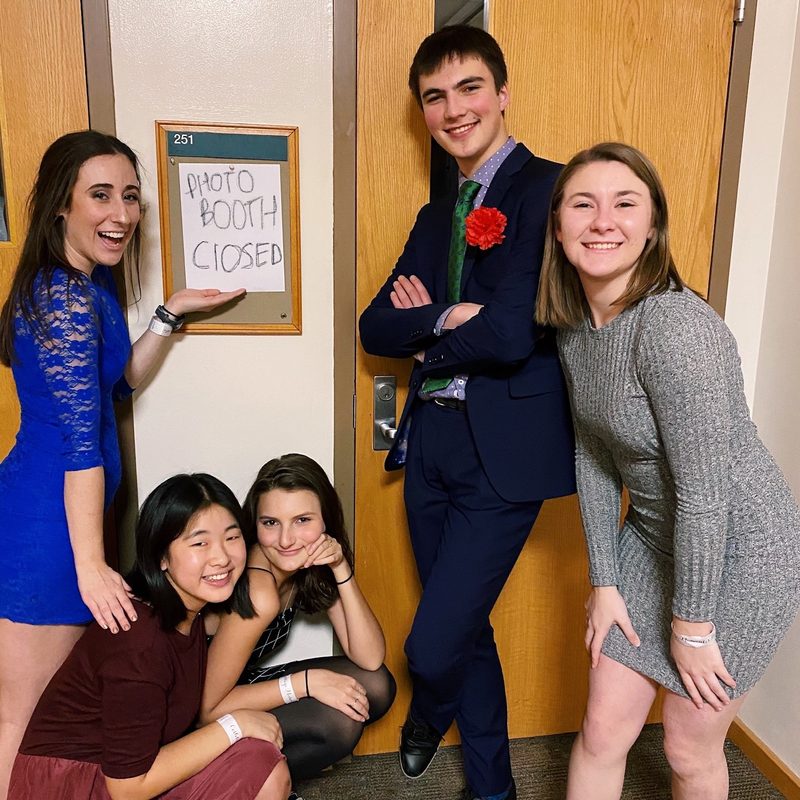 6. Book Across the Bay
The CANOE student organization helps bus a large cohort of Carleton students to the Book Across the Bay event every winter. A 6 mile walk/ski trip across a frozen Lake Superior lined with lanterns and beneath the stars, it is truly a once-in-a-lifetime experience.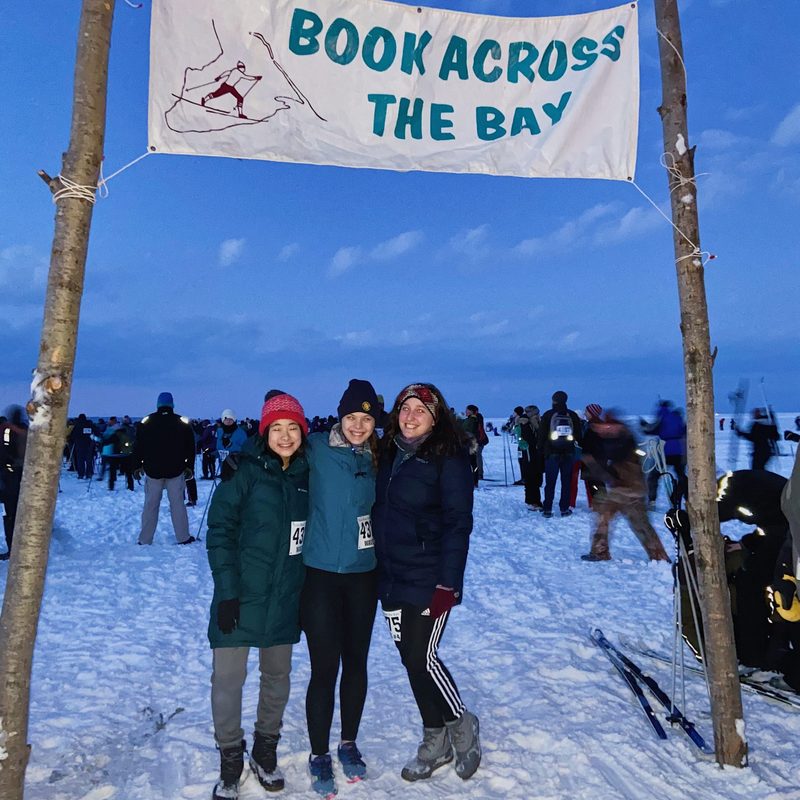 7. Halloween Festivities
Halloween is a popular event at Carleton. The school hosts a "Hauntcert" Dance at Cowling Gymnasium, and students go all out in their costume attire. Freshman year, my friends and I dressed up as the Scooby-Doo gang, and sophomore year we bought unicorn onesies at Ragstock, a store in downtown Northfield commonly frequented for costume options.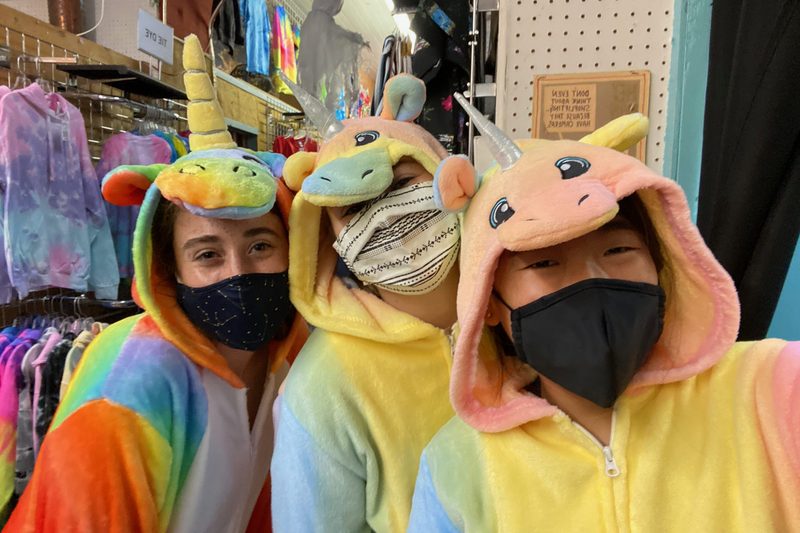 8. Arb Walks
Carleton's arboretum is an 880 acre backyard of forest, prairie, grassland, and streams with 15 miles of beautiful trails. A multipurpose resource used for recreational activities like running and skiing, it is also utilized for academic classes like Geology and Field Drawing!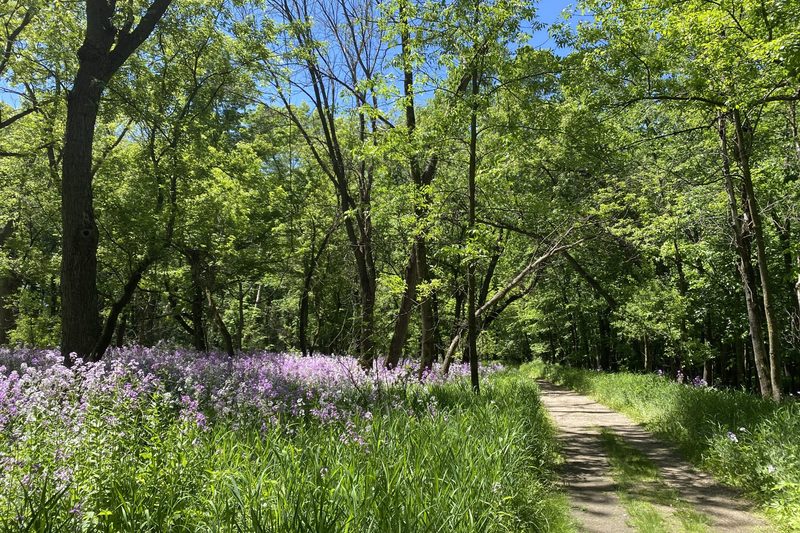 9. Exploring Downtown Northfield
Downtown Northfield is the epitome of a charming college town. If it reminds you of a Hallmark movie you would be right on—it was actually the set of a Hallmark movie several years ago. Tandem Bagels and Blue Monday are a couple of my favorite cafes, and getting there is only a 5 minute walk from campus.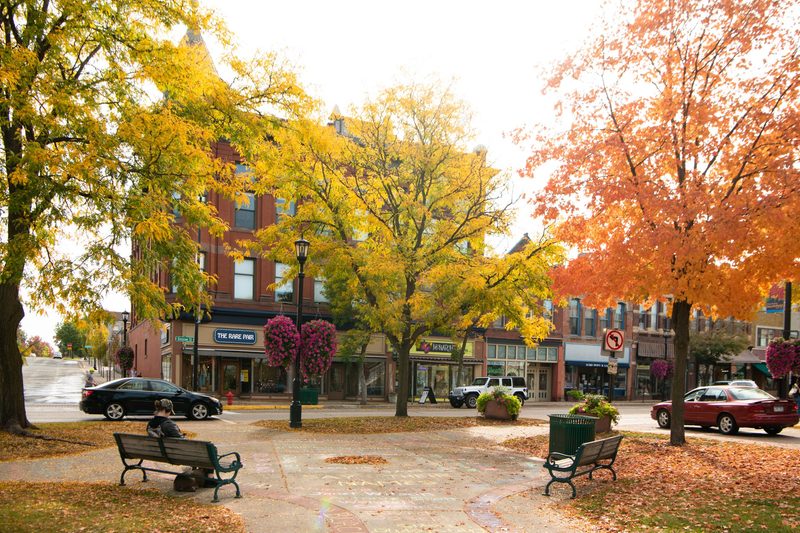 10. Zen Garden Relaxation
There is a beautiful Japanese garden behind Watson Hall, and it's a relaxing place to do homework, hammock, practice yoga, or hang out with friends. After taking a studio art class this year, I gained an appreciation for watercolor painting and drawing, and I've found it to be a great mindful activity to engage in when I have free time.
---
Zoë is a junior Sociology-Anthropology major who loves traveling and studying abroad, taking photos, and luxuriating in long walks in the glorious Arb. At Carleton, some of Zoë's favorite pastimes include frequenting the various coffee shops in downtown Northfield, playing cello in the orchestra, participating in club soccer, and spending time with friends. Meet the other Bloggers!