Online Classes, On Campus
In which Greta discusses why being on campus helps her learn and make connections, even with all Zoom classes.
In which Greta discusses why being on campus helps her learn and make connections, even with all Zoom classes.
---
When I signed up for classes over the summer, I looked for subjects that piqued my interest and made sense in my sequence.
Spanish 204 was the last course I needed for my language requirement, and potentially the beginning of a Spanish minor, so that was a clear choice. Then I chose a Linguistics course called Intro to Theory of Syntax. I'm super into languages, obviously, and as a bonus, it fulfills my Formal or Statistical Reasoning requirement. Last but not least, I picked The Gothic Spirit, an English class. As a potential English major, nothing excites me more than a class filled with talking about good books!
The only problem: all three classes were online.
I had already chosen to come back to campus, because I felt comfortable with Carleton's COVID protocols and wanted an in-person college experience this fall. But I asked myself: will it be worth it to come back in person even if all my classes are on Zoom? And the answer so far has been yes.
Being back on campus has reminded me that my favorite part of the educational experience comes outside the classroom.
I spend a lot of time studying outside with friends, like here on the Hill of Three Oaks, or in my room with my roommate. We chat and share interesting tidbits we've learned and make connections between our courses. This term, everyone my close friend group is somehow taking a class about monks and nuns, whether in Religion or History or English. So there's a lot to talk about! Oh, and we get some reading done, sometimes.
This kind of in-person learning justifies sitting through Zoom. Plus, online classes have gotten better in their own right.
Over the summer, professors got extensive training, whether they chose to teach online, in-person, or a hybrid of the two. They've gotten tips and tricks for any mode of teaching, and extra support where they need it. My linguistics course has a student TA to help with technology!
Plus, students have gotten used to Zoom. I've noticed that class discussions have flowed much more naturally this year. Especially in English class, with only thirteen students, I sometimes forget that the screen is there!
Plus, lots of people do have in-person classes.
Most of my friends have one class that's at least partially face-to-face. It's been fun walking around campus and spotting some outdoor, distanced classes, like this geology lab outside Evie Anderson Hall!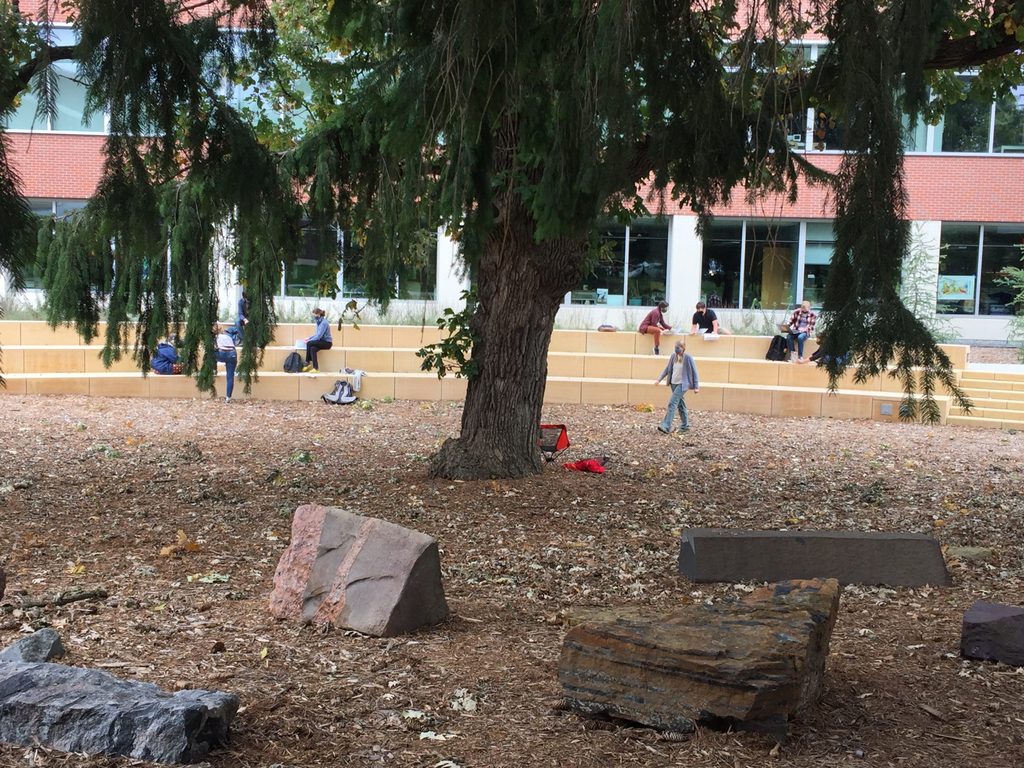 And I've got my own in-person components that get me off my computer.
There are some things that are pretty hard to do online, like practicing piano…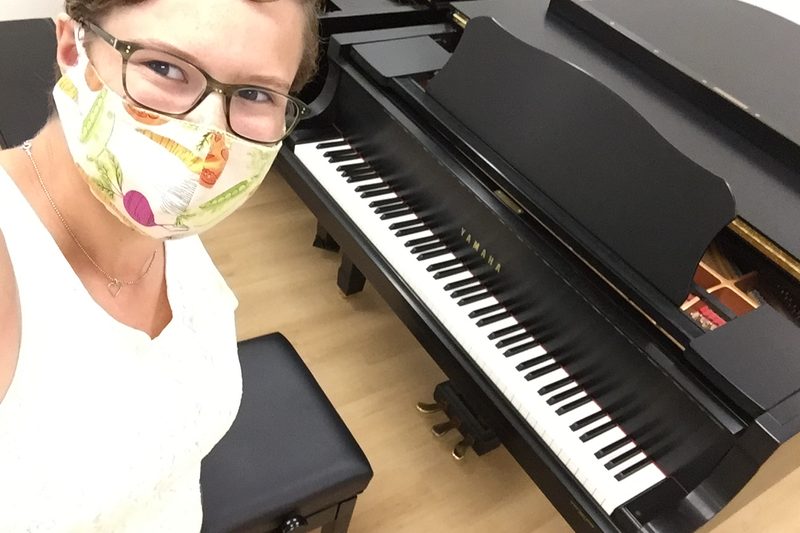 Or reading a book…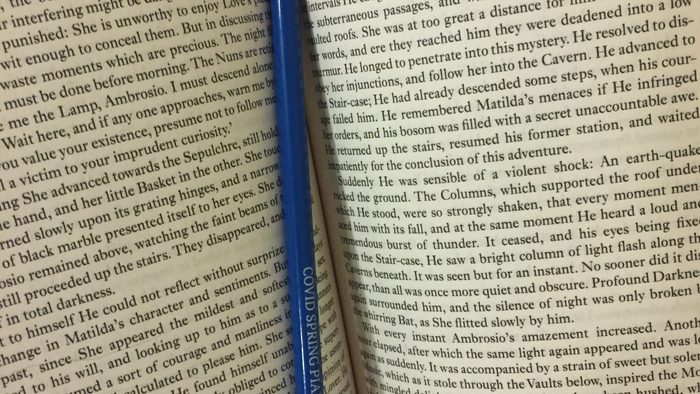 Or finding the perfect fall tree to study under!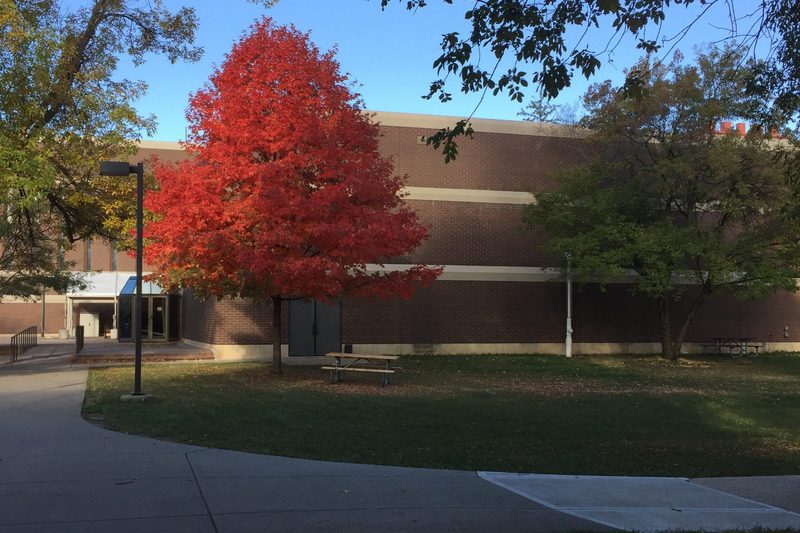 ---
Greta is a proud Vermonter who is nevertheless so excited to be back at Carleton this fall! She's making it through the pandemic by writing constantly, playing piano, and spending time outdoors. Then eating lots of chocolate. She wants to learn everything, but is particularly interested in Sociology/Anthropology, American Studies and, of course, English. Meet the other bloggers!