One Way to Visit Carleton
Jalen talks about his experiences with Taste of Carleton, being both a visitor and host.
Jalen talks about his experiences with Taste of Carleton, being both a visitor and host.
---
Hi everyone! It's Jalen, and before I officially start, I just want to say: FALL IS HERE, and it is a great look on Minnesota. The trees are turning such beautiful shades, decorations for Halloween are great, and it's just a magical time overall.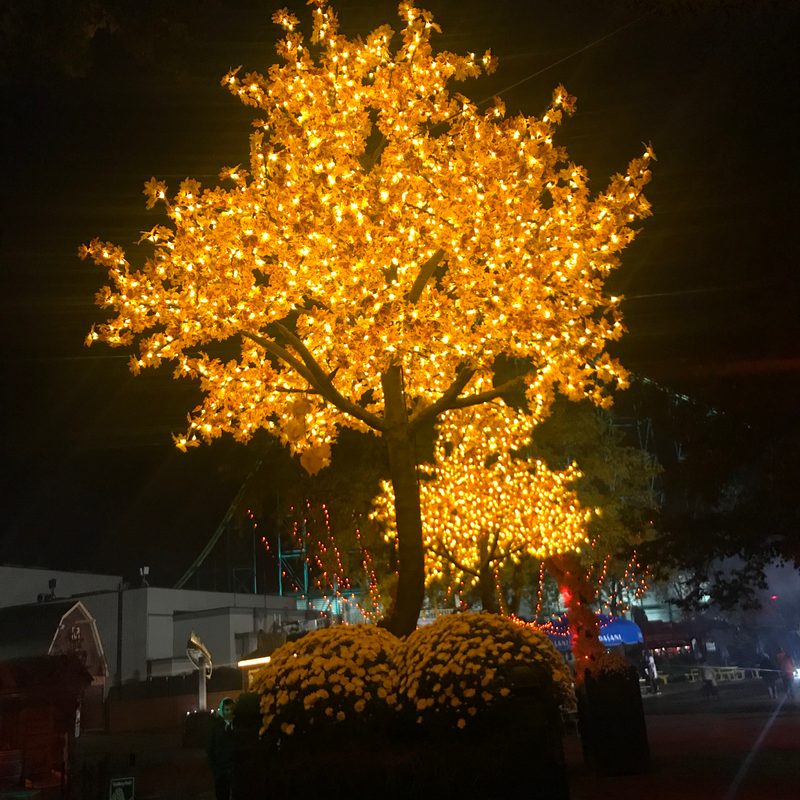 This is such a delicious photo that I took at a fair in Minnesota! I love it!
Now that I've said that, this week I want to talk about the Taste of Carleton.
This past weekend I was hosting a prospective student ("prospie" for short, we love a good nickname here at #QuirkyCarleton), and it was a pretty great time. The Taste of Carleton, or TOC, is when high school seniors visit Carleton for a quick "Taste" of what we have to offer — and they're here from Thursday evening to Saturday morning.
As a host, your responsibilities are to guide your prospie, answer any and all of their questions, show them around campus, and have them sleep in your room. But because different people are inclined to be more independent or more reserved than others, not every person's experience with their host/prospie will be exactly the same, which isn't a bad thing. It leads to diversity of experience, which is inherently beautiful!
My prospie was actually someone from my high school, so I could relate to him the realities of college a lot easier, mostly because I understood where he was coming from and what a few of the transitional difficulties would be.
Actually, only a year ago, I was here for TOC. I had a great time, an amazing host, and a beautiful experience being at Carleton. I got to connect with some people on campus who I'm still friends with now as a college student, and even some of the others that visited through TOC.
TOC was the main reason that I came to Carleton. For me, when I got here, it felt safe, peaceful — like this place could be made into a home for me. Literally everyone was so kind, and so open with themselves and their experiences. What happened with me isn't what happened to everyone, clearly, as not everyone that came to TOC eventually chose Carleton. But it still gives a relatively accurate snapshot of what college life is like.
But I did have a great time, and I thank everyone working with TOC so much for that opportunity.
For the high school student that doesn't really know what you're looking for in a college, just look for the place that feels right. It sounds silly to pick a school based off of "vibes" or "energy," but to me, if you don't feel comfortable and right in that space, then your college experience won't feel comfortable or right to you. Just choose what's best for you — ESPECIALLY if you're paying money to attend that institution.
Alright, I'll leave you all to your daily activities. Thank you all so much for reading this, and I'll see you all next week!
Jalen
---
Jalen is a bright-eyed, bushy-tailed freshman with the intention of becoming a psychology major. One fun fact about him is that he is in love with the television show Pose and he is aggressively waiting for season two to be put on Netflix—and will binge watch it as soon as it does! Another fun fact is really enjoys playing volleyball, so he is currently enrolled in an intermediate volleyball class at Carleton. He thoroughly enjoys it, and hopes to go further with it in the future! Meet the other bloggers!