Nordic Skiing At Carleton
Ben explains his experience with Nordic Skiing at Carleton.
Ben explains his experience with Nordic Skiing at Carleton.
---
There are an overwhelming amount of clubs and student organizations to choose from at Carleton. Even during the cold winter months, there are still options to get outside and have fun! This term, I decided to try Nordic Skiing.
What is Nordic Skiing?
Nordic Skiing (also called cross country skiing) is unlike alpine and downhill skiing in that skiers must use their own power to get up hills without a lift or rope. This makes for a great full-body workout and a lot of fun.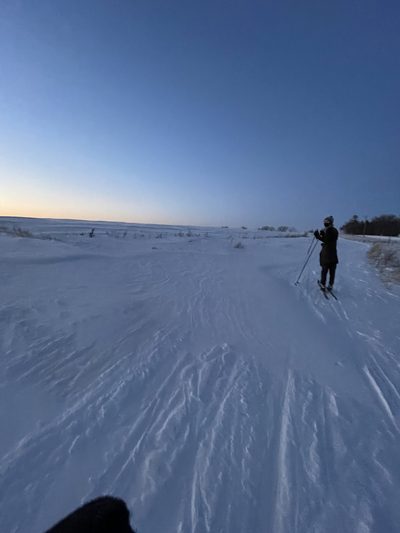 There are two main types of Nordic Skiing: classic track and skate skiing. Classic track skiing involves less side-to-side movement and more back and forth sliding, whereas skate skiing requires a side pushing movement like ice skating!
It's a very accessible sport for all levels of athletic comfort. It can be done competitively in a team, or recreationally as a way to simply get outside and enjoy beautiful Minnesotan winter landscapes. Nordic skiing is pretty big in Minnesota and there are lots of opportunities to ski at Carleton.
My Experience
I joined the club at Carleton primarily because I wanted to keep spending time in the Arb during the winter months. I had no prior Nordic Skiing experience before joining the club at Carleton. After I got over the learning curve and some expected soreness, I quickly came to enjoy practices, and now I can't get enough. I was not at all expecting it to be such a great workout!
I got fitted for equipment on the first day and it has been super easy to rent skis and boots from the recreation center since. This term the club is broken into pods of a limited amount of people and we practice twice a week. Nordic Skiing is a great naturally physically-distanced activity, and it has been fun to meet other students in my pod.
Here are a few pictures from skiing at dusk with a friend: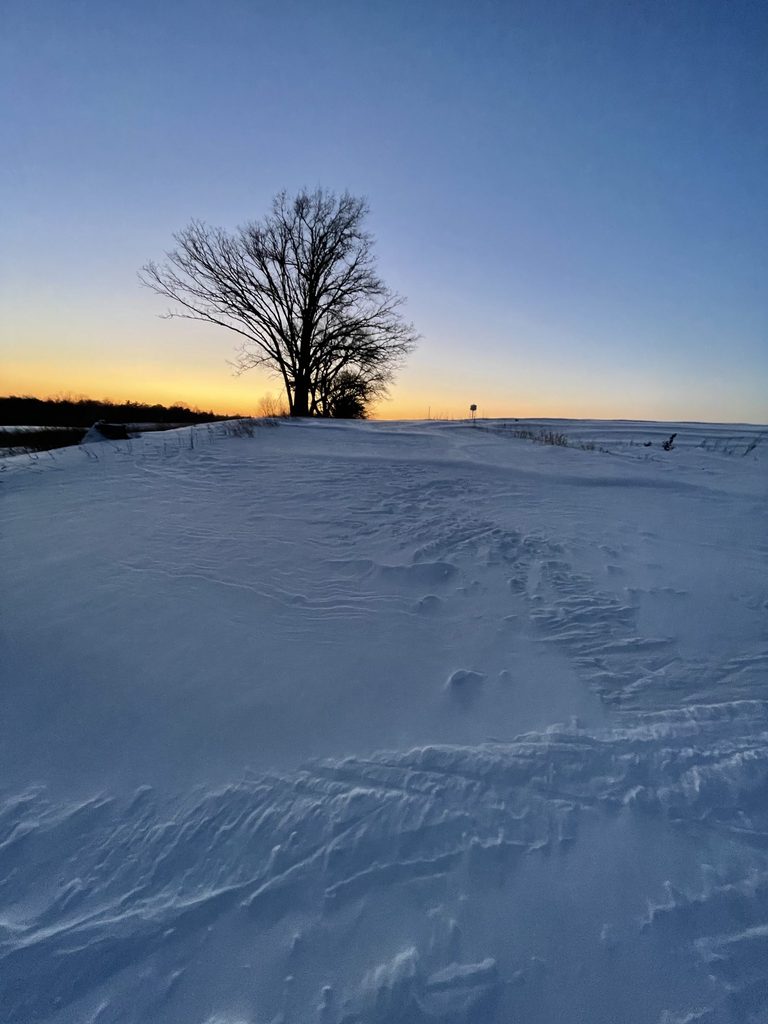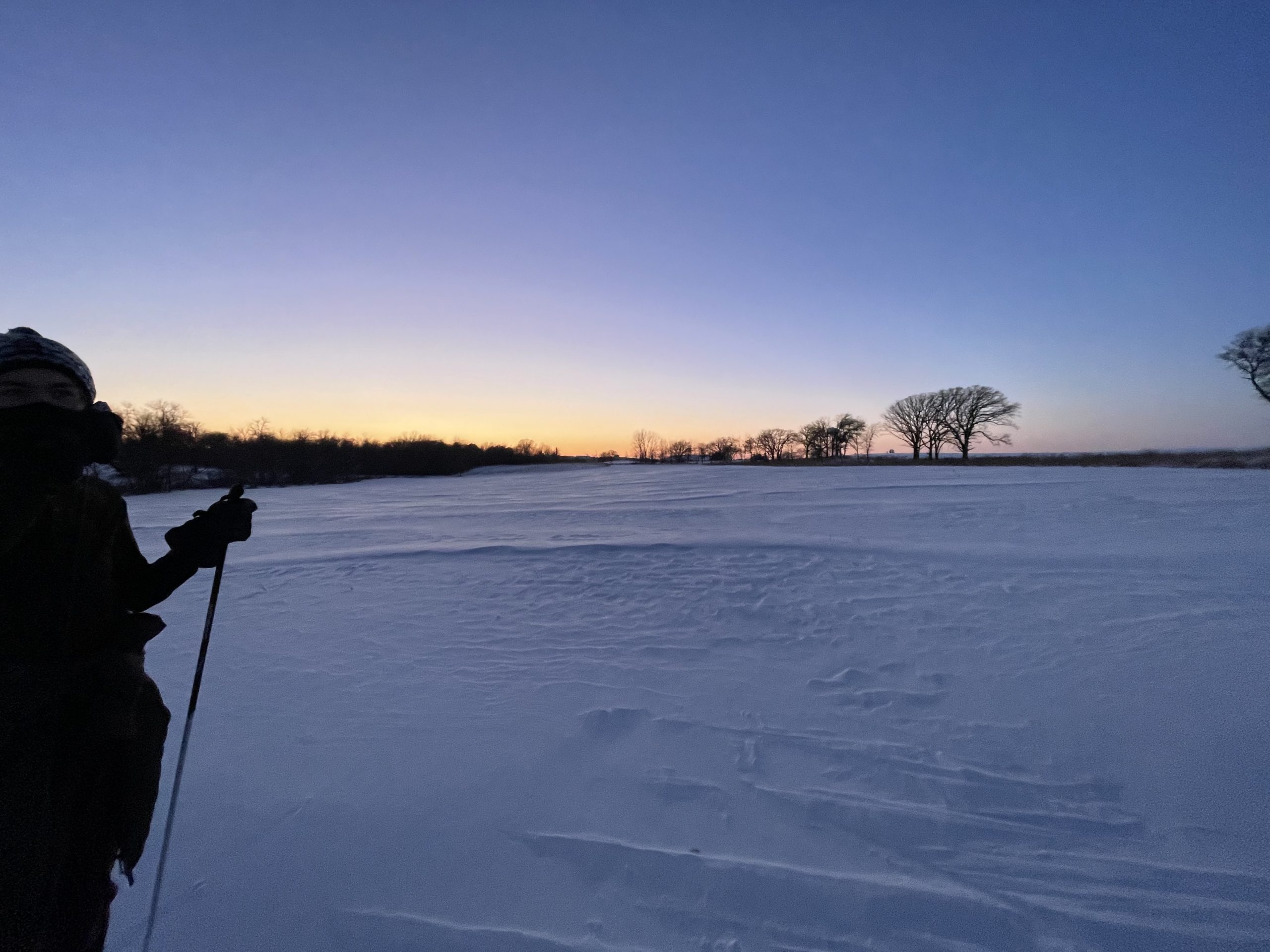 I'm so grateful I discovered Nordic Skiing at Carleton, and I'm excited to keep skiing this winter!
---
Ben is a Michigander and freshman at Carleton who is curious about everything but particularly interested in Psychology and Neuroscience. He also plans to study Norwegian at St. Olaf. Outside of classes, he enjoys playing Appalachian music on the mandolin, reading, cycling, and spending as much time in nature as possible. Meet the other bloggers!