My First Week in Pictures
Erin reflects on her first week at Carleton through pictures.
Erin reflects on her first week at Carleton through pictures.
---
Eating
My first breakfast at Carleton, courtesy of the Language and Dining Center (LDC): fruit, yogurt, and a bagel with peanut butter! The LDC is right outside of my dorm, which is very convenient (especially with cold winter months approaching). It has a wide variety of food, and is great even if you're vegetarian or vegan like me.
Carleton students have also recently launched a program called Green2Go in all of the dining halls so students aren't throwing away take-out food containers all the time (see my G2G container in the background). I really love seeing this, and all the other ways Carls are working towards making campus more eco-friendly!
Living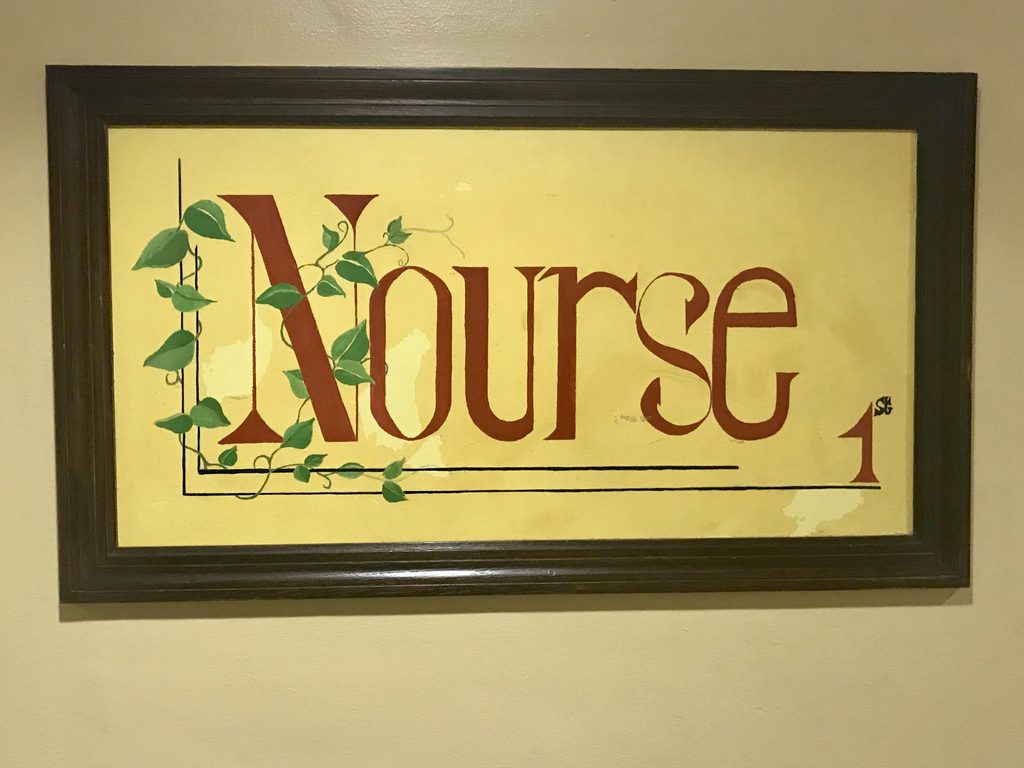 Welcome to Nourse Hall! Because of the pandemic, I wasn't able to visit Carleton at all before my first day here, so I understandably had a lot of worries about where I would be living. I didn't know much about Nourse, other than that it was next to the Mini Bald Spot.
It more than met my expectations—it's a gorgeous brick building on the outside, and immediately felt like my home on the inside. No matter what upperclassmen might tell you, I'm team Nourse all the way.
Fun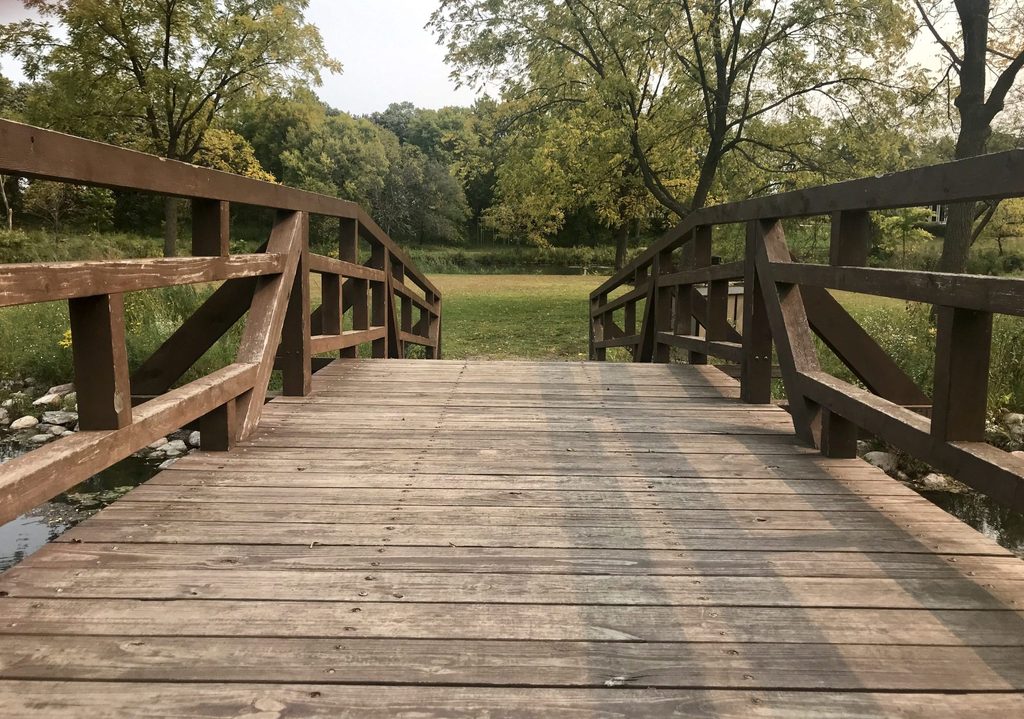 This was my first view into the Upper Arboretum! The Arb is already my favorite place to spend time on campus. There are views for everyone here: fields of flowers and tall grass, hiking trails surrounded by mossy old trees, and the Lyman Lakes!
I've already spent several hours exploring trails and getting rained on, and I absolutely love it. My favorite way to get into the Arb is by taking a path that stretches between rows of tall yellow flowers, and the beautiful Goodsell Observatory. Without a doubt, I can say that absolutely everything is pretty here.
Safety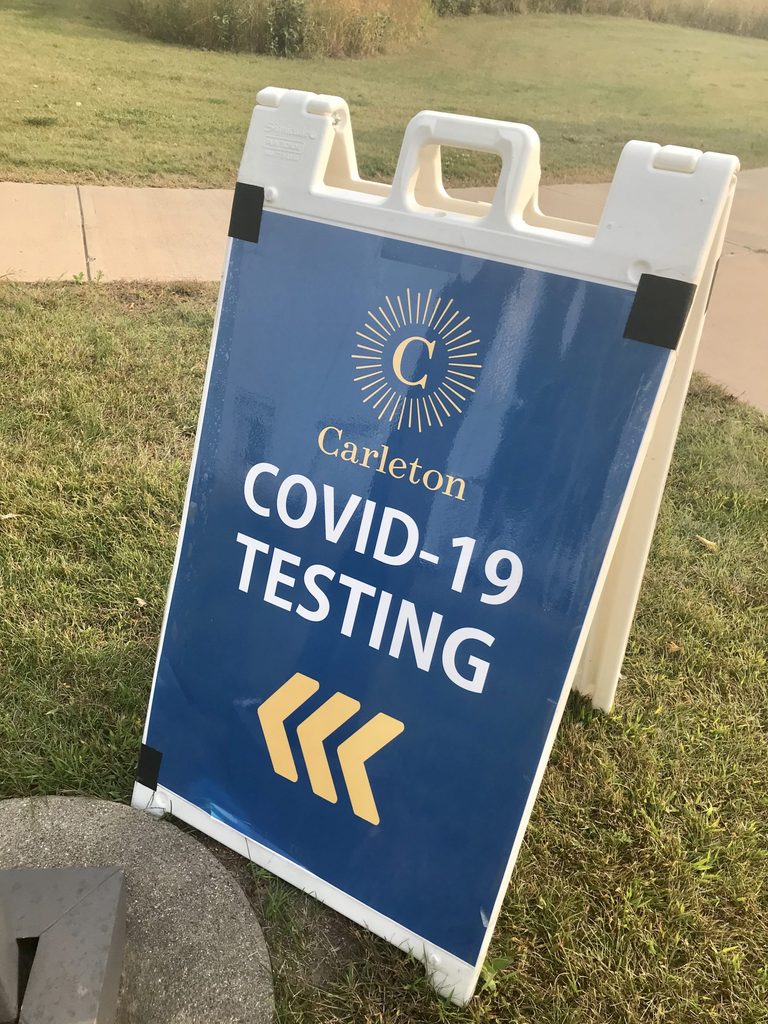 This is a snapshot from my second Covid test at the Rec Center. Though getting a Q-Tip up your nose isn't exactly what I'd call fun, I'm very grateful that Carleton is being so careful about the spread of Coronavirus. Though it's definitely hard to be on a college campus during a pandemic, Carleton's community has made me feel very safe and at home here even with restrictions.
Classes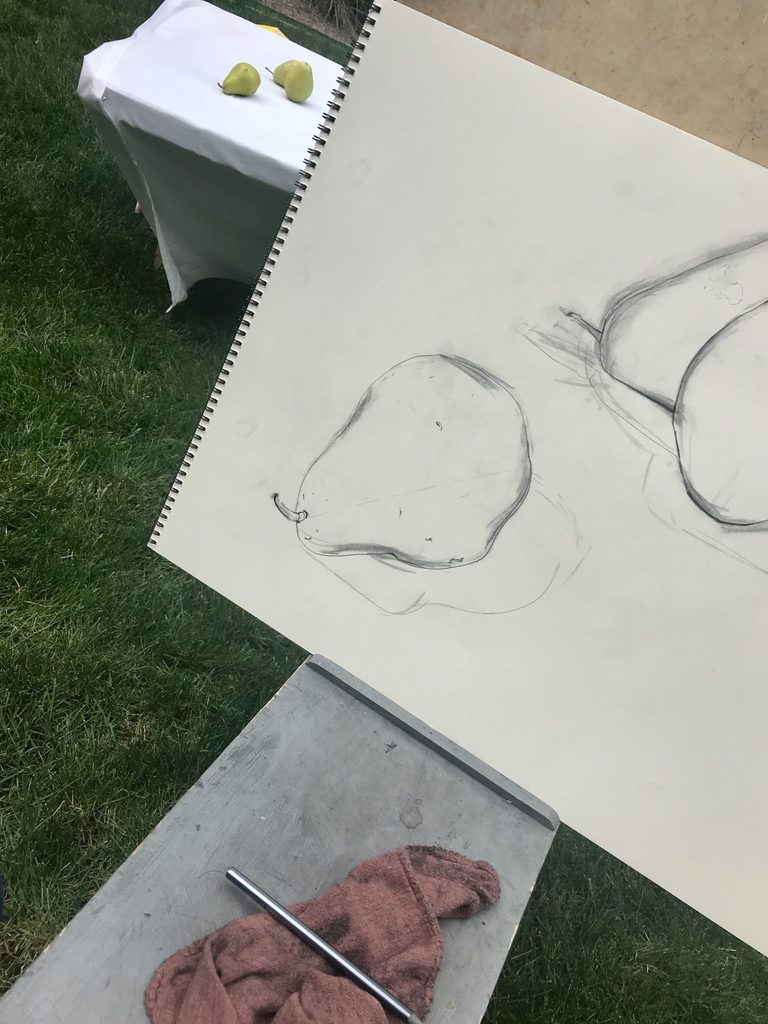 This is a photo from my second art class, Observational Drawing, at the Weitz Center with Daniel Bruggeman. This is one of my favorite classes: so far, we've done exercises on vases, shoes, and today, pears! If you love art (even if you claim you can't draw) I highly recommend taking this course—it's a great way to get introduced to the Weitz Center and all it has to offer.
Home, Sweet Home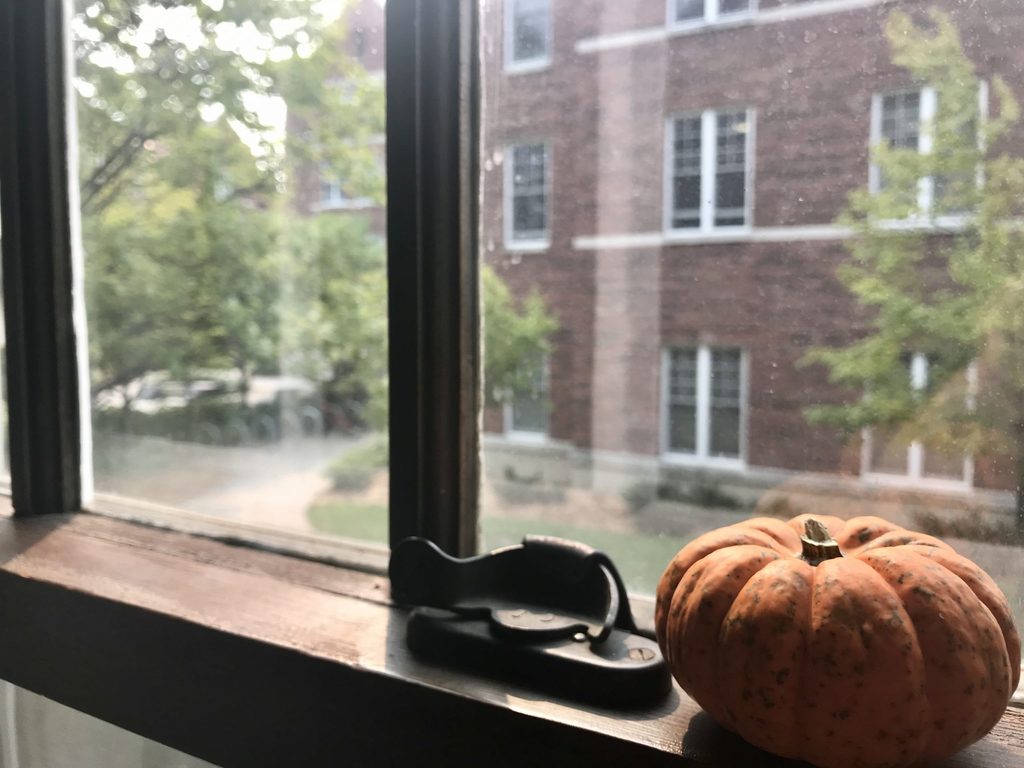 This is my view out of my dorm room, proudly featuring the pumpkin I bought at Carleton's Friday Flowers. Friday Flowers is already my favorite nontraditional tradition at Carleton—it's so sweet! Every Friday outside of Sayles, you're greeted by an array of pretty flowers, succulents, and in fall, baby pumpkins! What's even sweeter is walking inside Sayles, and seeing that almost everyone has a flower or two sticking out of their mailbox.
I can't wait for next week!
---
Erin grew up catching salamanders, recklessly climbing trees, and running around barefoot in the Appalachian Mountains in a small town in North Carolina. This is her first year at Carleton, and she's looking forward to meeting new people, exploring campus (especially the arb!), and experiencing her first Minnesota winter. She is currently interested in studying psychology and gender, women's, and sexuality studies. Meet the other bloggers!