Mid-Term Break in the Twin Cities
Ethan shares his adventures of exploring the Twin Cities (Minneapolis & St. Paul) over mid-term break
Ethan shares his adventures of exploring the Twin Cities (Minneapolis & St. Paul) over mid-term break
---
Hello and welcome! Happy (very late) mid-term break (to those at Carleton, at least). I can't believe my first term here is already half-way through! It feels like I just got here but have been here for forever at the same time, if that makes any sense.
Anyways, I decide to take advantage of the mid-term break (it's just a long weekend with the Monday off, nothing crazy but still) and travel into the twin cities for some shopping and adventures.
Getting into the twin cities is fairly easy even if you don't have a car, like me. Among other transportation options, Northfield Line Metro Express has daily low-cost services that can transport you to the MSP international airport, Mall of America, and various locations in the Twin Cities. You can also read about more options of getting to campus.
For usual shopping trips, the Mall of America is a perfect destination. It is HUGE. There's a whole indoor amusement park with a roller coster right in the middle of the mall! However, I decided to go to Midway, Saint Paul (yes, it's just the midway between the two downtowns) in search of cheap soccer shoes, and also to explore around a bit.
The Twin Cities are fun! Even just the tiny part that I went to. Some random stores along the way just might attract you, even though you know the same things are most likely cheaper online, but hey you never know what you'll find!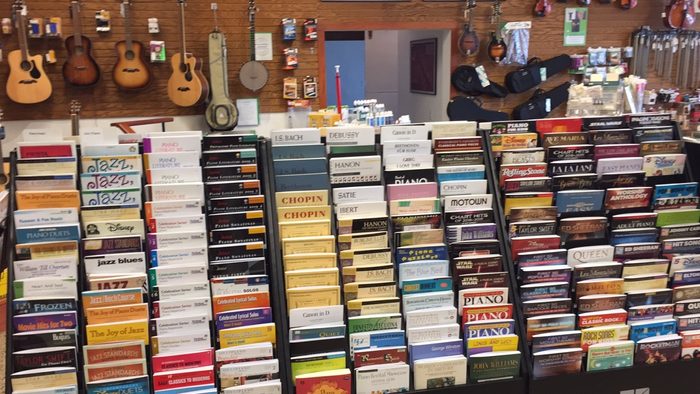 There are many sports teams here (although I only care about the soccer team, Minnesota United F.C.), and the transit in the Twin Cities is also very convenient. I haven't tried at all, but I think it should be fairly easy to go watch a sports game over the weekend.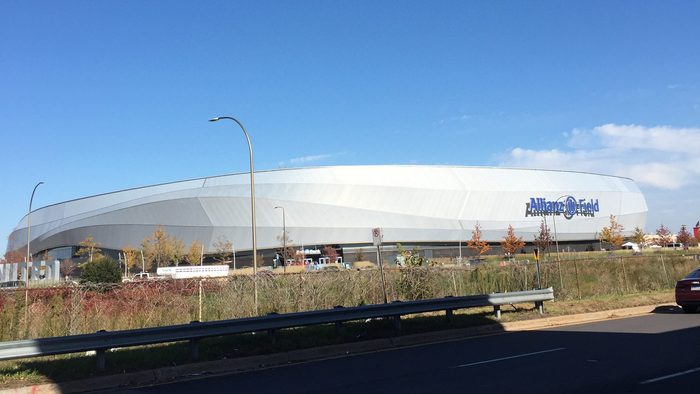 I learned several things on this trip. One, you never know what you need until you walk into a dollar store.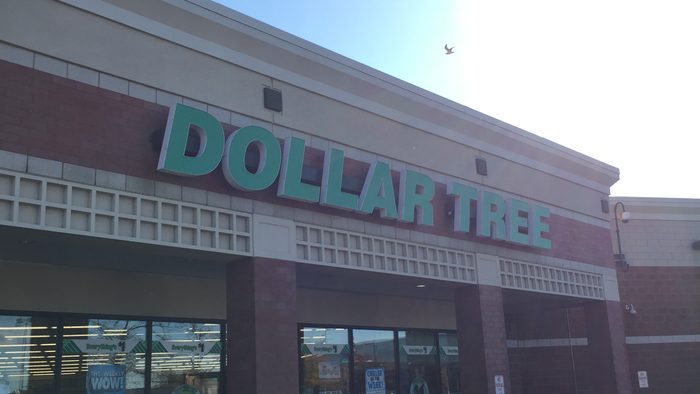 Two, always have a plan B (and maybe plan C, D, and E as well). Especially when you are 50 miles away from campus and relying on a single bus route to get back. I might have got carried away along my trip, and couldn't get to the bus stop on time due to the evening rush hour. But since I knew that there was another bus 5 hours later, I knew I wasn't stranded.
So I guess my third lesson was, always make sure you take into account of traffic and unexpected events when you just can't be late. On the other hand, make the best use of the given situation. I got to go around, spent more time, and shop for even more stuff during the additional 5 hours that I got due to missing the bus.
In the end, I had a nice nap on the late-night bus ride back and arrived on campus with items I need and stories to tell, so am calling it a win for sure. Anyways, this will be it for this week's blog. I hope your week has been going great! Happy (really early) Halloween!
---
Ethan is a first-year international student from Beijing, China, and is exited to embrace the environment and winter in Minnesota. Ethan is a huge soccer fan as he watches and plays it as often as he listens to music, especially a cappella music by Pentatonix and other artists. Although his passions in Environmental Studies and Chemistry flow through his veins, Ethan is thrilled to explore other areas like Music and Computer Science in his time at Carleton. Meet the Other Bloggers!