Mid-July: Northfield Edition
3 more fun things from this week! Including, birthdays, breweries, and bunches of fun.
3 more fun things from this week! Including, birthdays, breweries, and bunches of fun.
---
Hello again! I am back with continued updates on summer in Northfield! Since last week a lot has happened! We have had 3 office birthdays (a lot of cancers in admissions), 2 flash floods, and 1 heck of a good time. In order to quell any fears about boredom in Northfield, here are some of the things I did last week.
1. Lake Byllesby (again).
Okay, so I know this is technically a repeat from last week's blog, BUT it was different because this time I went after work for the sunset. Monday was my 22nd birthday so I spent the day celebrating with friends at the lake after work. We brought lots of watermelon, goldfish, and cupcakes (thanks Chris!), and swam as we watched another beautiful Minnesota sunset. We also played frisbee and spikeball on the beach like the stereotypical Carleton students we are. A lovely day!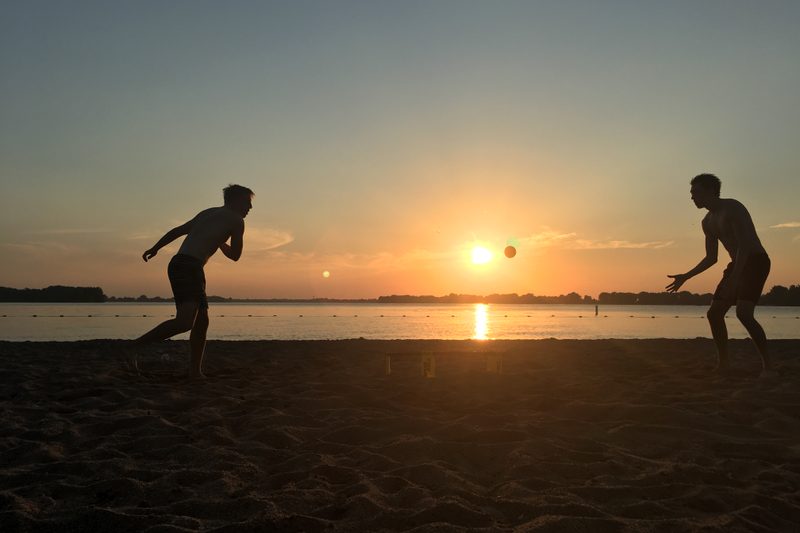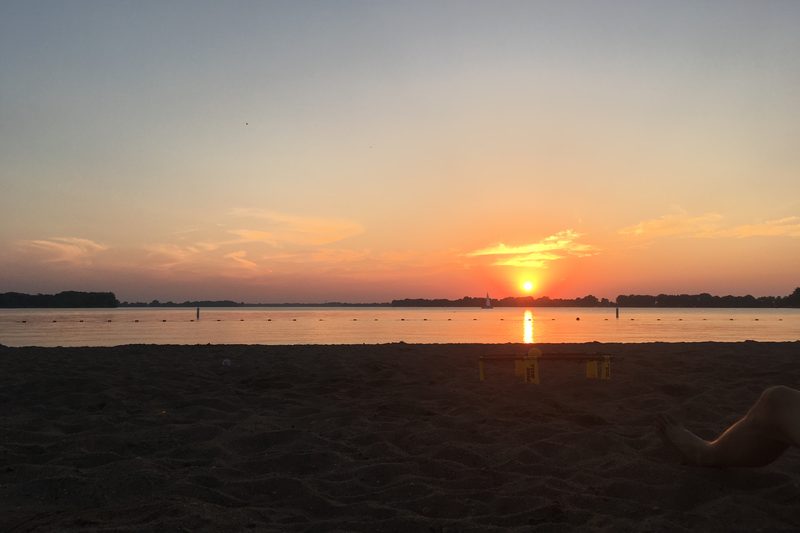 2. More Trivia!
Okay, so I guess this is also kind of a repeat from last week- BUT, this week I went to Tanzenwald Brewing Company and The Cow. Gotta switch it up! We still did not win either round, but sure learned a lot! Some of my favorite questions include:
What element of the scene is missing from Da Vinci's The Last Supper?
Who was the youngest person to ever host SNL?
What Matisse painting hung upside down in a museum for 47 days before anybody noticed?
What is the longest river in the United States? (hint: it's not the Mississippi)
3. Going to the Cities!
My dear dear friend Nicki Harris came to visit me this weekend!!! Wow!!!! She left the bustling big apple to come hang in Nofo (if that is not an indicator of how much students love this place I don't know what is). We spent Friday and Saturday afternoon in Northfield — I took her back to the lake (shocker!), and then we drove to Cannon Falls to get some post-lake soft serve ice cream. But we spent Saturday evening in Minneapolis meeting up with some other Carleton students. We all got dinner at Wally's, and filled our bellies with delicious hummus and falafel, and then went to our friend's apartment where a ton of Carls (past and present) were hanging out and catching up!
The next day Nicki, our friend Malcolm, and I went to a diner for breakfast and then walked around the University of Minnesota campus and checked out their art gallery. There was a phenomenal exhibit on the destruction of the Rondo neighborhood in St. Paul during the construction of Interstate 94 in the '60s. I highly recommend checking it out, or just looking up the history of the neighborhood — an important story in understanding the consequences of processes of eminent domain.
After the museum we drove back to Northfield and made it just in time for Sunday Trivia!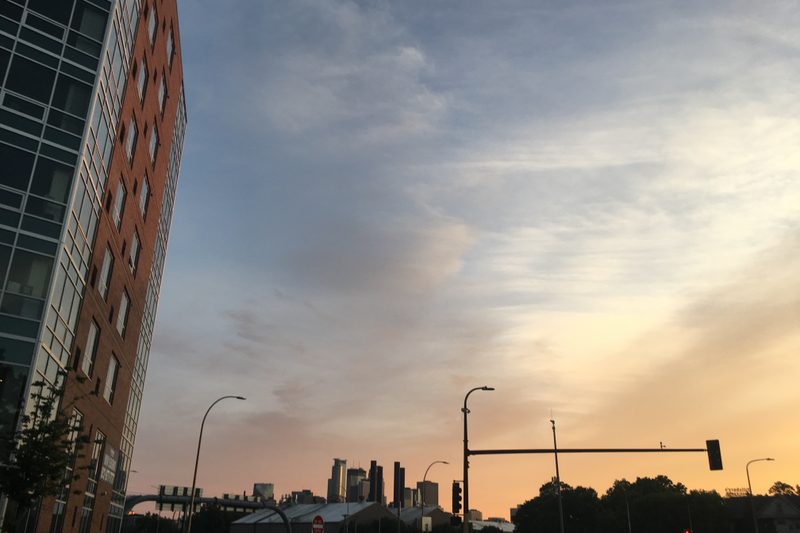 Stay tuned for more Northfield updates!
---
Ellie is senior American Studies major with a minor in Educational Studies, from Princeton, New Jersey. In her free time, she enjoys watching videos of Pete Holmes, going for long walks, playing trivia, and hanging with her cats. On campus, Ellie spends most of her time in the Weitz, where she works for the music department and sings in both the Carleton choir and chamber choir.