Major Decisions
Fátima breaks down what it's like thinking about Majors and Minors as a first-year.
Fátima breaks down what it's like thinking about Majors and Minors as a first-year.
---
I am something of an oddity amongst my friends. Unlike them (and about half of first-years) I came to Carleton certain of what I wanted my Major to be. There is absolutely nothing wrong with coming in undecided. (What it's a Liberal Arts education if not for that exactly, am I right?). That said, the experience of picking an A&I Seminar to a Major might look pretty different depending on the Carl. Some have known our major from the get-go, some are still figuring out, and some change their mind along the way. All of these are valid paths!
As a first-year, I thought it'd be fun to explore how my certainty about my major has informed my academic journey.
Knowing in my Heart
Before coming to Carleton, I was blessed with the opportunity to take the International Baccauleraute curriculum. As part of it, I took a Social and Cultural Anthropology course and fell in love with it. Thanks to an amazing professor, I realized that anthropology encompassed my intellectual interests like no other field did.
My teacher also introduced me to some of the elemental notions of sociology. I immediately knew that these two fields were where my passions lay. During the college search process, I looked for institutions that had both fields in the hopes that I could double major.
I discovered that Carleton not only offers both but combines them into a single major! The Sociology/Anthropology major, affectionately termed "SOAN," is a robust department on campus. l was thrilled by this, as it would allow me to pursue another Major, or a couple of Minors.
Thinking Beyond my Major
Confident that I would pursue SOAN, I started thinking beyond my major and contemplating which other courses of study I might explore.
I briefly considered Psychology as a possible double major. I have not completely ruled out this possibility. However, I concluded that too much biology wasn't for me.
So, I kept looking, spending hours scrolling through the list of majors and minors and reading the requirements. This led me to find two minors that I now believe are exactly what I want to do.
I have always been intrigued by pedagogy and administrative educational issues alike. Hence, it was a no-brainer that I wanted to minor in Educational Studies. Both of the courses I have taken so far have confirmed how in love I am with this area of study. Whether I become a teacher, a policymaker, or devote my life to something else entirely, I know I will enjoy the Educational Studies minor.
Cross-Cultural Studies was a field I hadn't considered before coming to Carleton, simply because I had never heard of it. Taking a class in the department last term confirmed my suspicions that I would like it. Learning about the intersectionality of identities within the U.S. and around the world will be a great complement to my SOAN major.
Planning out my Degree(s)
Knowing that I wanted to be a SOAN major, I have picked my courses accordingly. Every single term so far I have taken a different class in the SOAN department. (I have briefly talked about two of them here and here). Though so far all have been in sociology, I hope that next year I will dive back into anthropology.
I have also mapped out the requirements that I need to fulfill for the two minors I mentioned above. It is pretty cool to be interested in degrees that have so much overlap. This allows me to fulfill multiple requirements at once and enrich my learning through their interdisciplinary nature.
The Exploration Never Ceases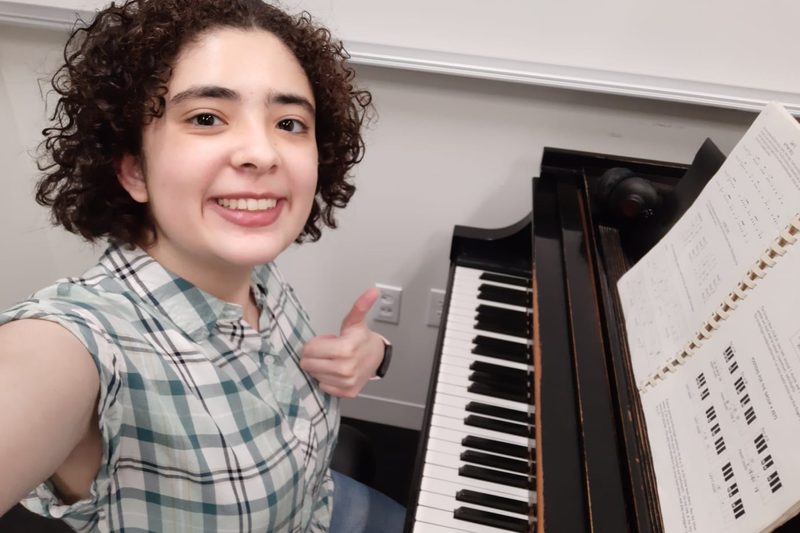 Even if I am pretty sure I have figured out what I want to do, that doesn't mean this is the end of my journey! I am more than open to new possibilities and will take every opportunity I can get to break outside my academic comfort zone.
---
Fátima strives to learn everything about everything, but is especially interested in Sociology/Anthropology, Psychology, and Disney! As a freshman, she can't wait to introduce her peers to her native Guatemalan culture, put in practice her newly acquired ASL skills, and play in the snow for the first time. In her free time, Fátima can be found watching cartoons, poorly playing the ukulele, or desperately missing her dog, Cosmo. Meet the other bloggers!