Living In Goodhue As A Freshman
Ben shares a quick glimpse of what it's like to live in Goodhue in his first year.
Ben shares a quick glimpse of what it's like to live in Goodhue in his first year.
---
Although I've only been living on campus for half a trimester now, Goodhue is already starting to feel like home.
Goodhue is an mostly first-year dorm, located on the outskirts of campus near the Recreation Center. When I got my room assignment this summer, I was initially worried about how far away Goodhue seemed from the rest of campus. However, the location is actually one of my favorite aspects of living in Goodhue!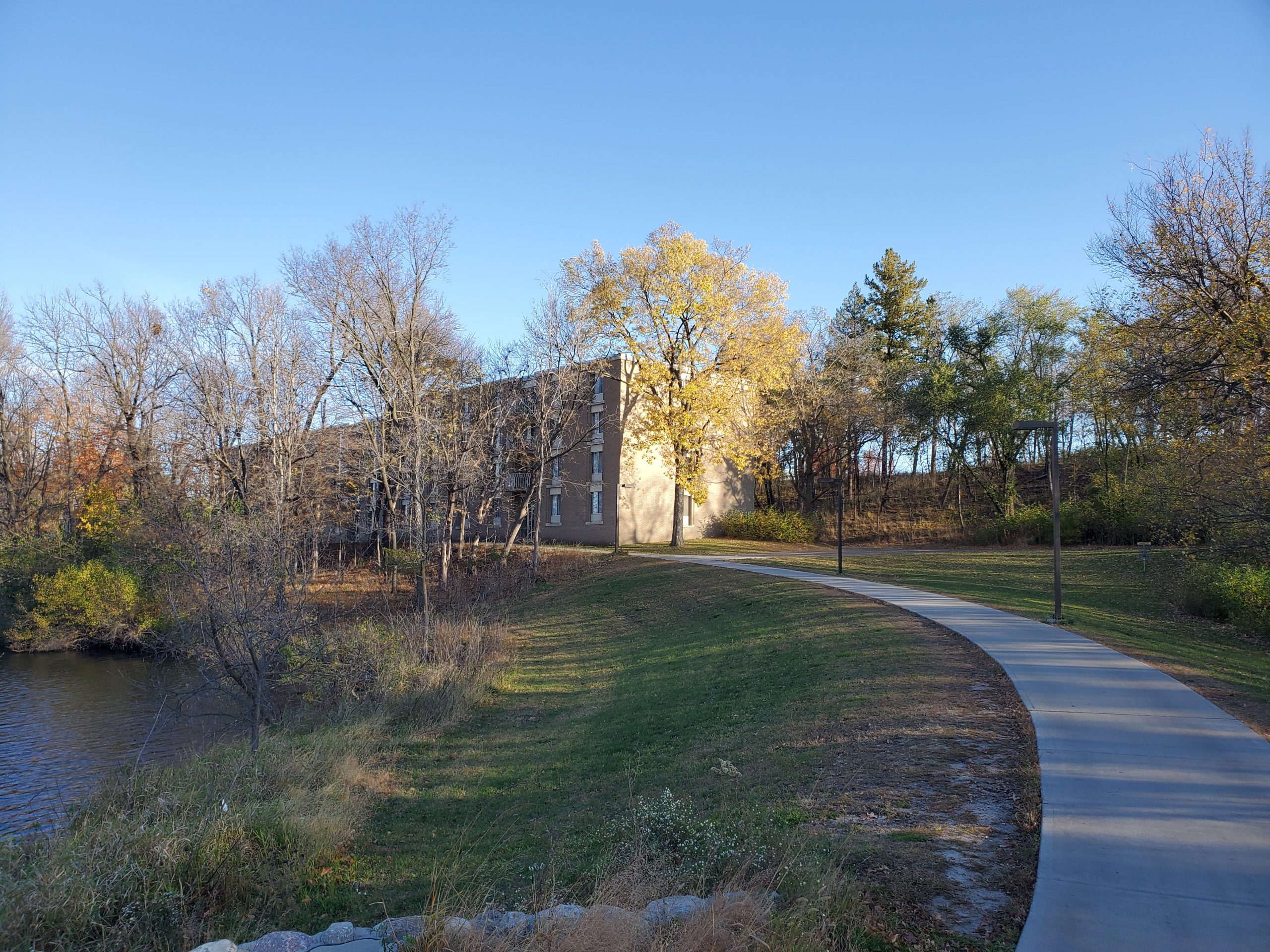 The Cowling Arboretum is bumped up right next to Goodhue making it easy to exercise and enjoy the natural beauty of the Arb. It's also super relaxing walking home every day across the Lyman Lake bridges, as it's not unusual to encounter stunning sunsets and gaggles of geese.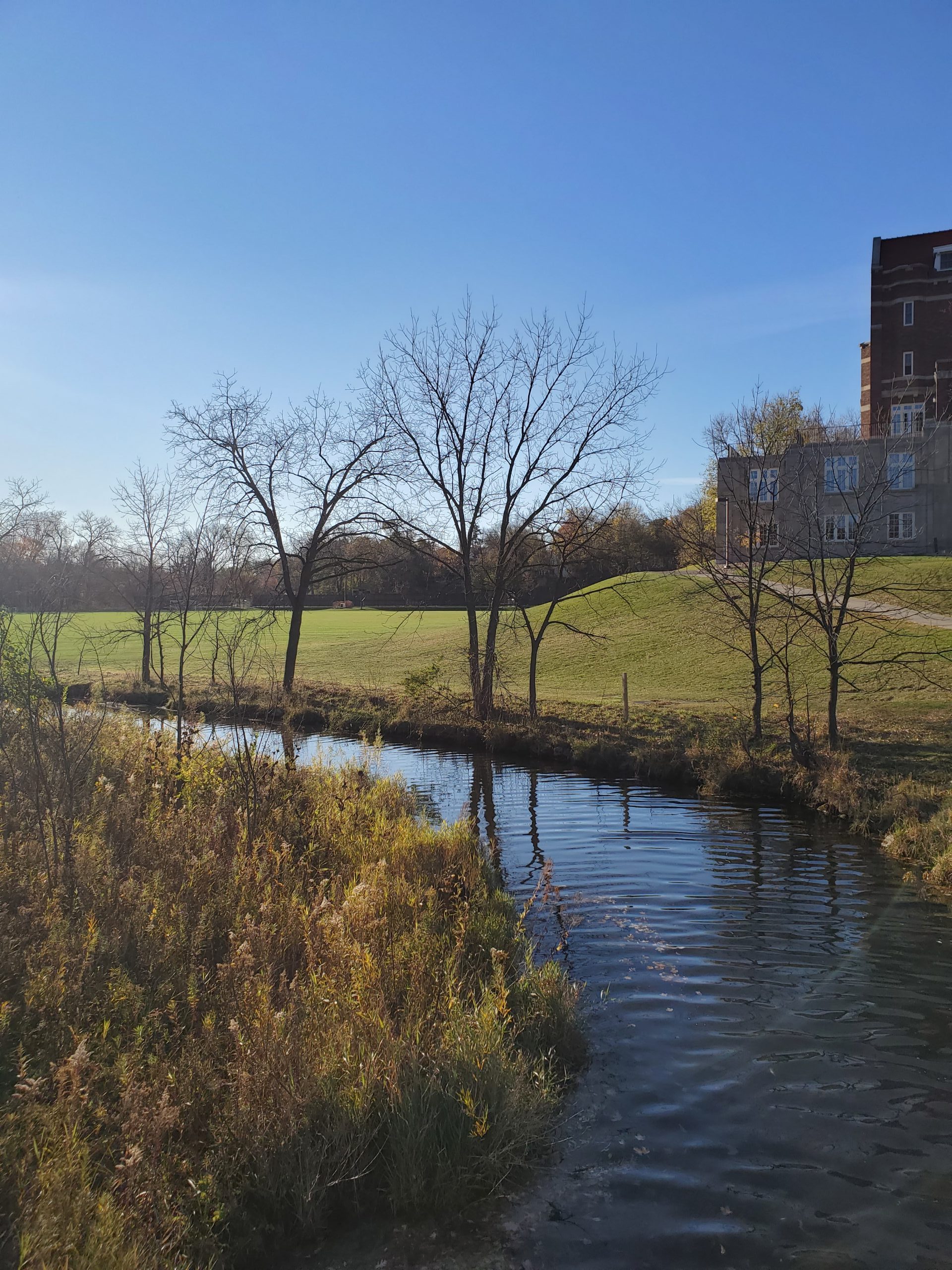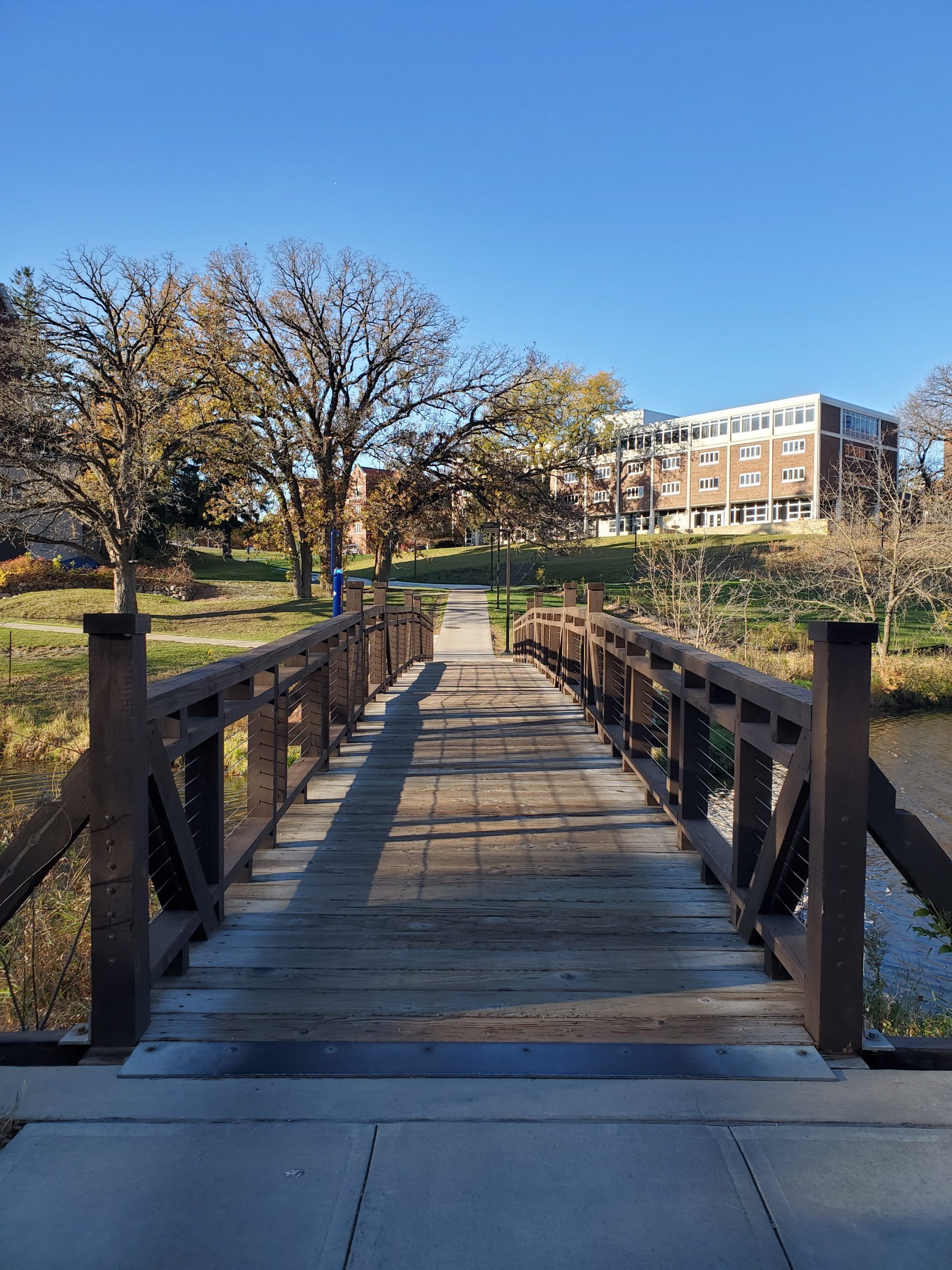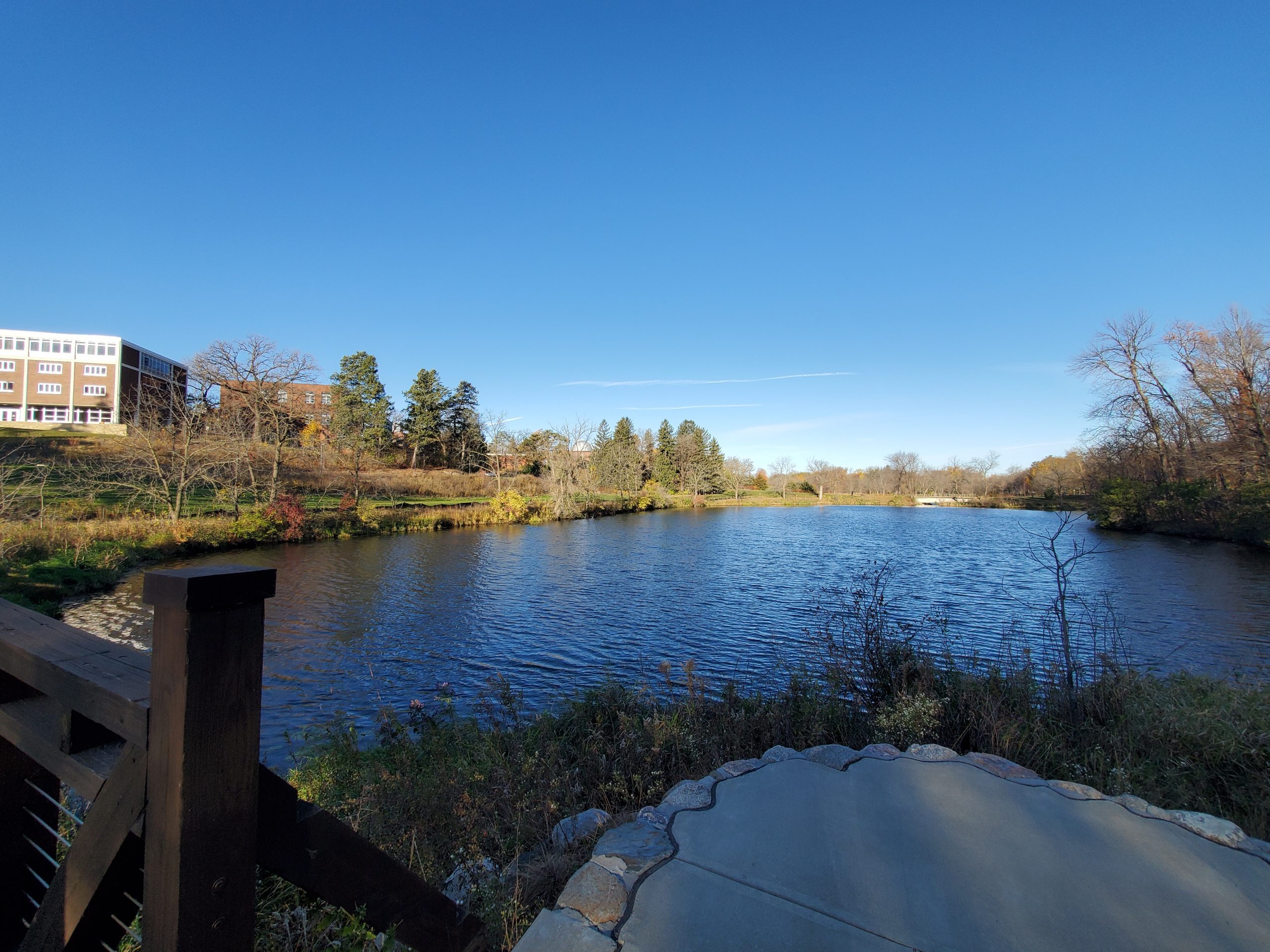 Also, I actually appreciate how Goodhue is removed from campus a little bit. The physical distance helps to create a sense of separation between academics and personal life which I enjoy. However, this might change as winter rolls in.
Like most freshmen, I live in a double with a roommate and shared bathrooms. Our room is lakeside and on the first floor so we get an awesome view of the Lyman Lakes. Since Goodhue is full of freshmen it's super easy to connect with classmates and friends. We also have the super lounge which includes a surplus of cozy couches, a pool and ping pong table, vending machines, and a common space TV!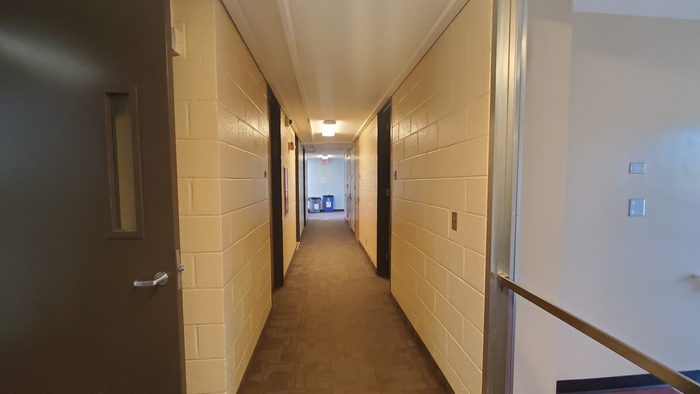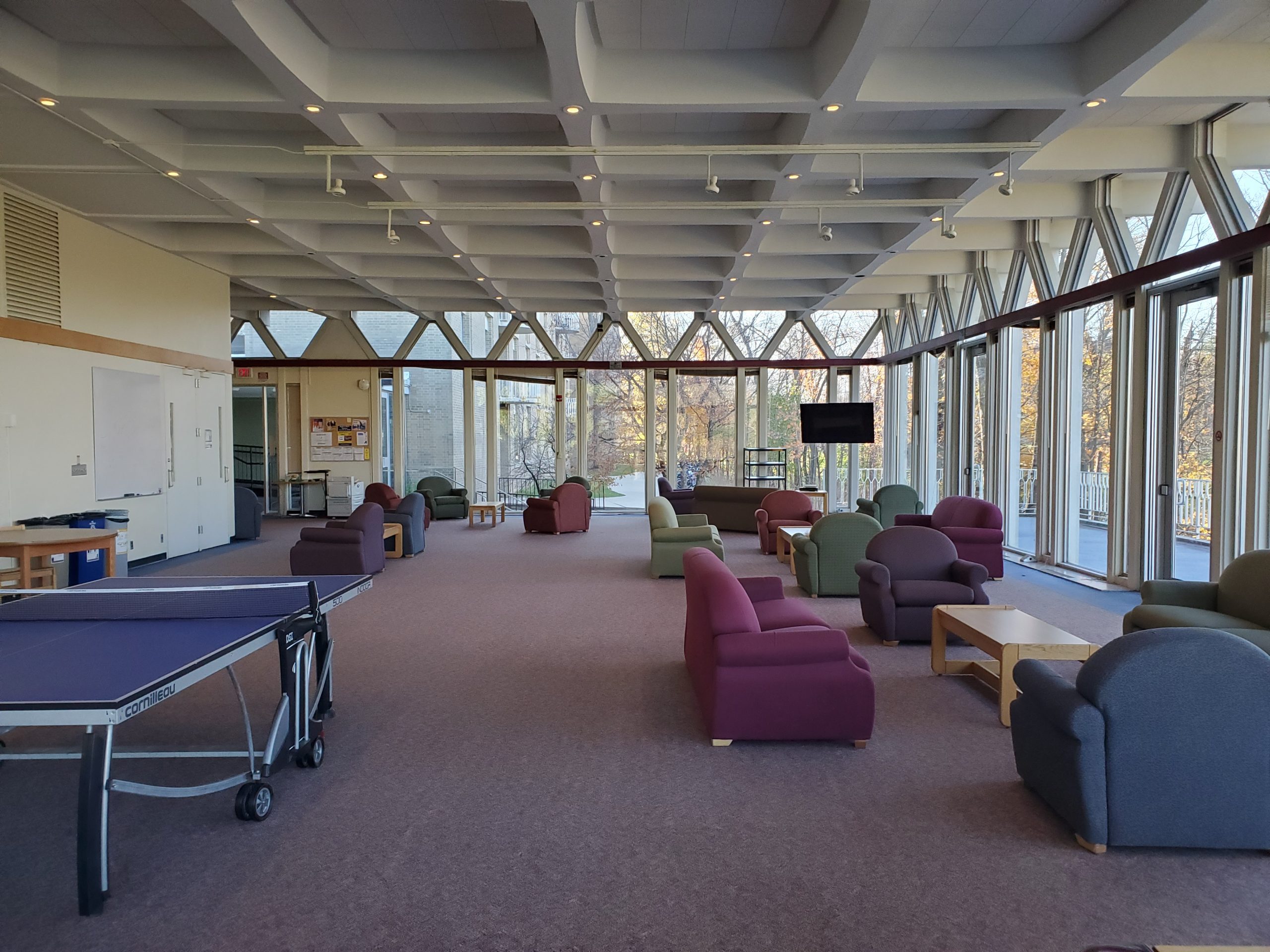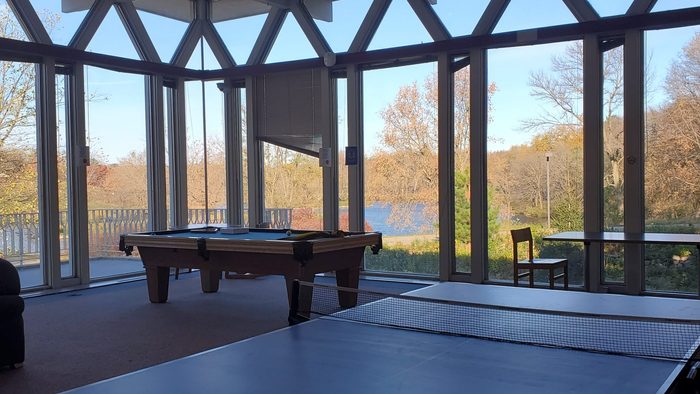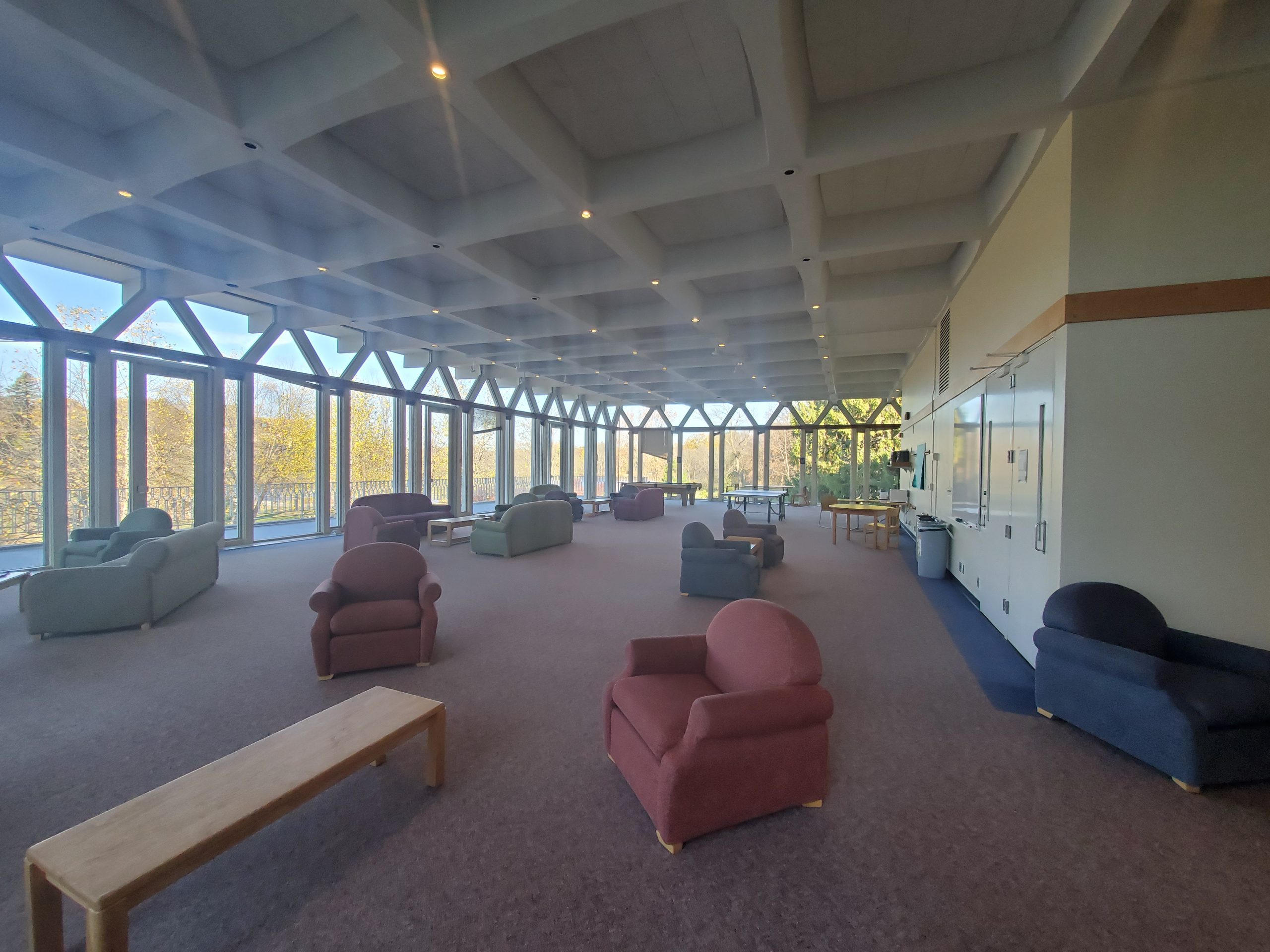 Even though I have yet to experience winter living in Goodhue, I feel immensely lucky that I got assigned it as a first-year. I can't wait for the rest of my year on first Goodhue!
---
Ben is a Michigander and freshman at Carleton who is curious about everything but particularly interested in Psychology and Neuroscience. He also plans to study Norwegian at St. Olaf. Outside of classes, he enjoys playing Appalachian music on the mandolin, reading, cycling, and spending as much time in nature as possible. Meet the other bloggers!