Introducing the Summer Fellows!
Get to know the 2022 Summer Fellows!
Get to know the 2022 Summer Fellows!
---
It's time to meet the Admissions Summer Fellows of 2022!
Hi everyone! It is with great joy that the Carleton Admissions Office welcomes this year's fellows for the summer season. All eight of us are in Northfield for the next few months, writing blog posts, interviewing prospective students, giving campus tours, and completing various projects for admissions. Get to know us below, and be sure to read our blog posts in the coming months.
Without further ado, here they are:
Aidan Walker '24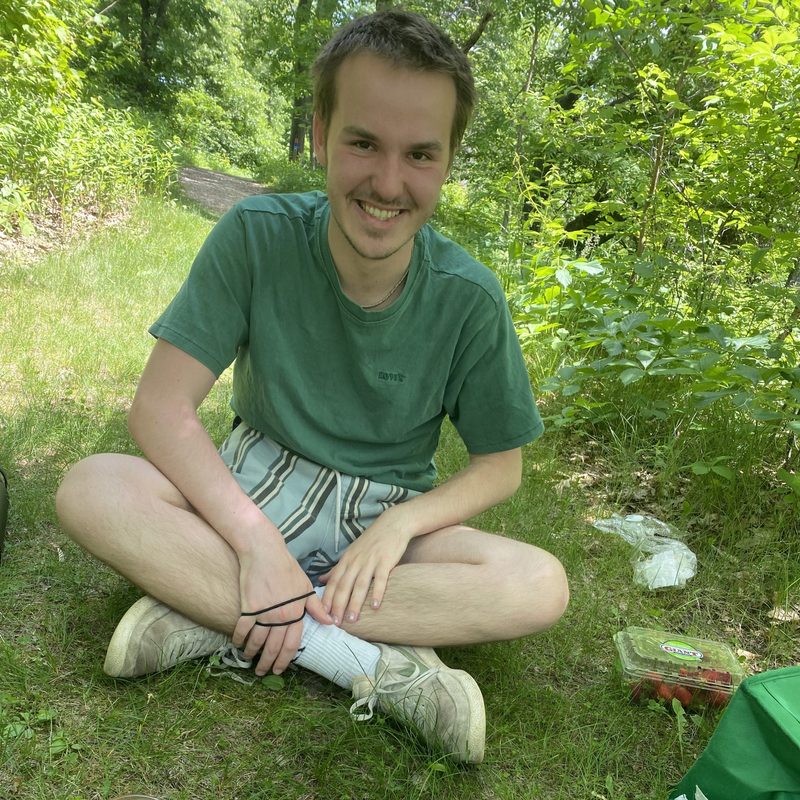 Aidan (he/him) is a rising Junior from Batavia, IL. He is a Religion and French and Francophone Studies double major with a Cross-Cultural Studies minor. You can often find him at the campuses' two dining halls chatting with other students while working as a student dining hall manager. He enjoys spending his time outside of class cooking and hanging out with his housemates in the Culinary Interest House and performing in Carleton's sketch comedy group. Aidan also loves to broadcast music to the greater Northfield community on the college radio station, KRLX 88.1 FM.
Fiona Ibrahim '24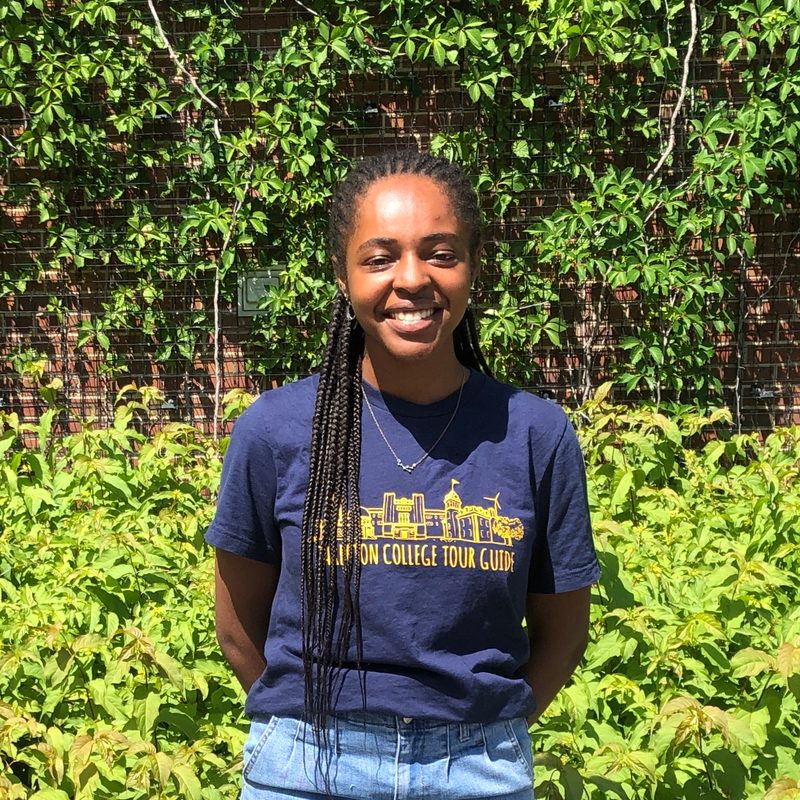 Fiona (she/her) is a rising Junior from Stoneham, MA who is majoring in Cognitive Science and minoring in Philosophy. On campus, Fiona works at Carleton's music venue, The Cave, and is one of many admissions bloggers who is a DJ on KRLX. She is also a defender on the women's club lacrosse team, and takes yoga classes wherever they fit into her schedule. In her down time, you can find Fiona going for walks in the Arboretum, listening to a podcast, or grabbing a dessert from Cakewalk. 
Kelly Lyons '23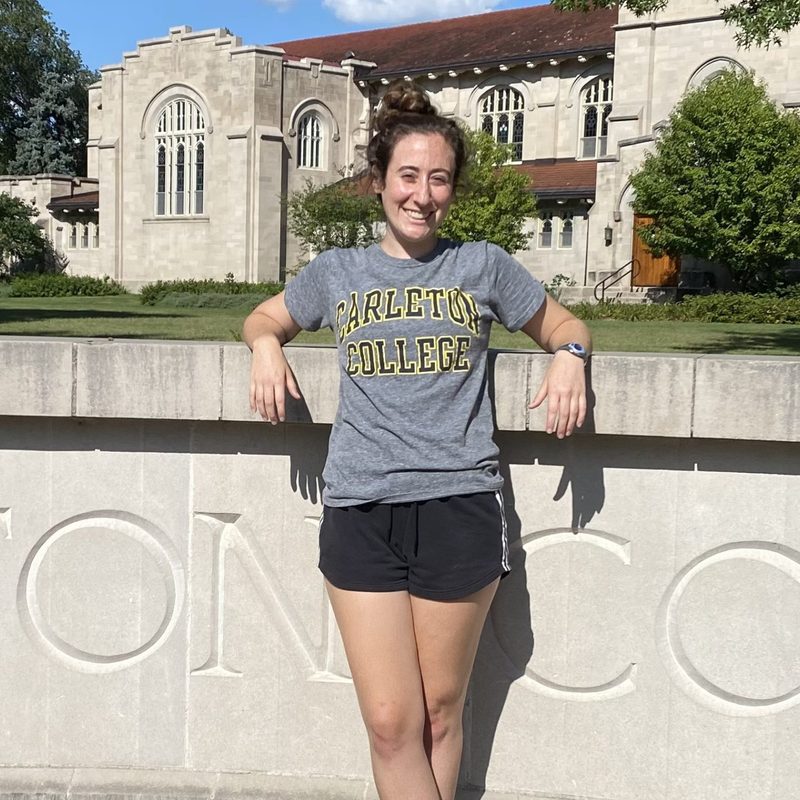 Kelly (she/hers) is a rising Senior from Downers Grove, IL. She is a Psychology major with minors in Music and Cross-Cultural Studies. Kelly has explored her academic and personal interests at Carleton by participating in the Social and Personality Psychology Research Lab, playing the cello in the Carleton Orchestra, and studying abroad on the Carleton-run Sports and Globalization Program in London and Sevilla. Outside of the classroom, Kelly spends her time working as a Resident Assistant, playing rugby and soccer, volunteering with Project Friendship, and reading books.
Nadine Musa '24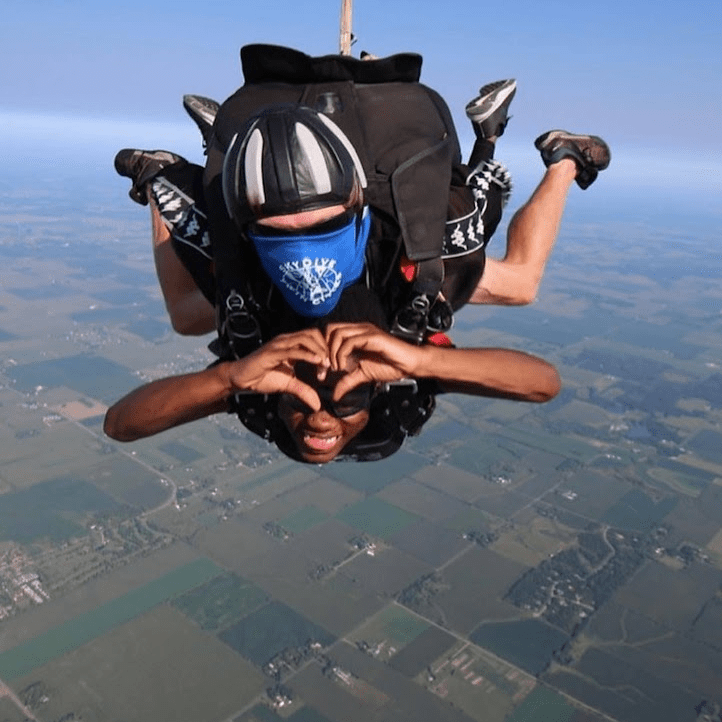 Nadine (she/her) is a rising Junior from Spring Lake Park, MN. She majoring in Political Science and minoring in Educational Studies and Spanish. During the school year, she works at Carleton as a Resident Assistant. On campus, she is involved in Carleton's Student Government and several Carleton comedy groups, including Queens of Comedy and Lenny Dee. When she is not practicing some of her new material, Nadine enjoys reading, cooking, and traveling. This fall, Nadine plans to be in Spain on Carleton's Madrid Program.
Quinn Buhman '24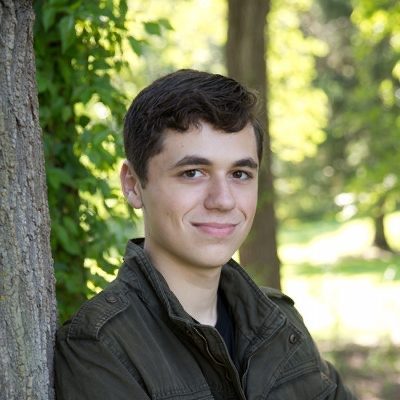 Quinn (he/they) is a junior studying Political Science and International Relations, Environmental Studies, and History. Born and raised in Madison, Wisconsin, they enjoy walking barefoot in the Arb, looking for free snacks in department lounges, and searching for their next favorite book in the library. Outside of work and school, they are the Treasurer of the Carleton Student Association (student government). There, they oversee the budget as well as work with the Student Activities Office to manage clubs on campus.
Stella Dennehy '24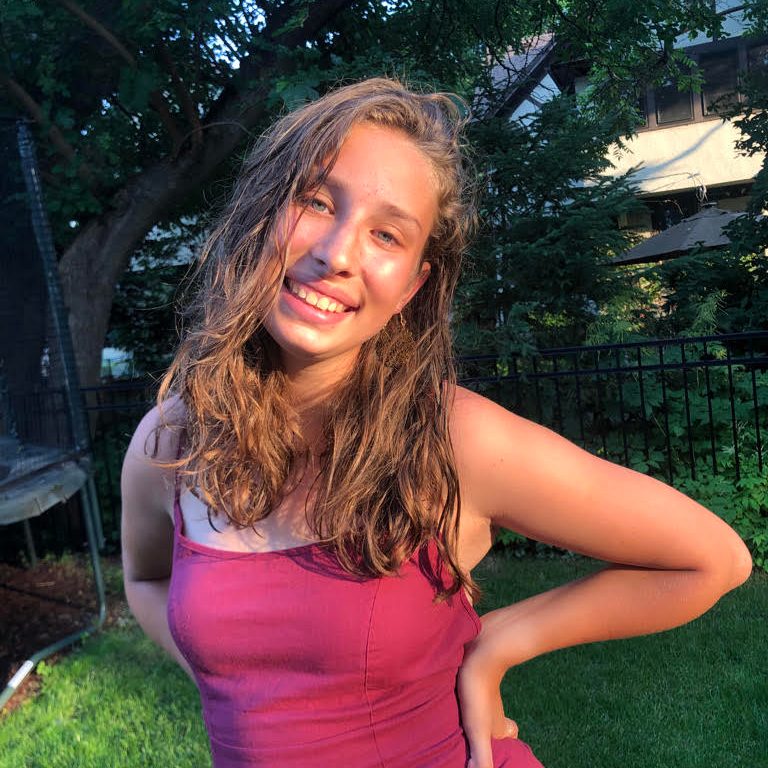 Stella (she/her) is a rising Junior from Minneapolis, MN. She is a Political Science major with minors in Spanish, Neuroscience, and Public Policy. Stella is a member of our varsity volleyball team and can explain at length how being an athlete is just one part of her identity at Carleton, not all of it. Around campus, you can find Stella having fun with her coworkers in Admissions, hammocking in the Arb (when it's not cold), or hanging around in Sayles. She loves to explore the town of Northfield, and tries to find new places to visit as often as possible — especially for some good eats.
Tate Russell '23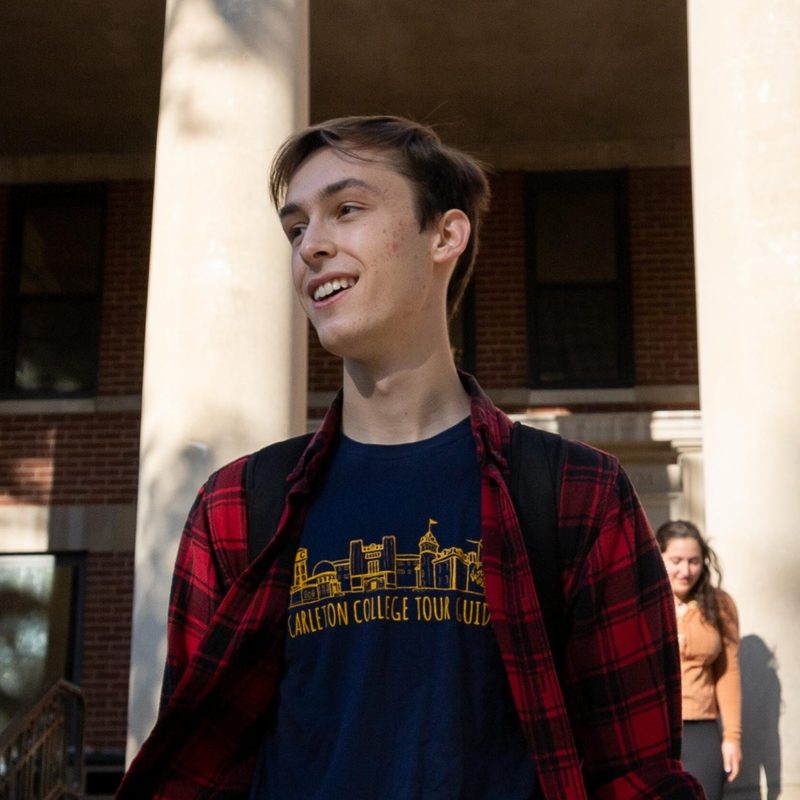 Tate (he/him) is a senior hailing from Colfax, WI (just two hours east of Carleton). He is double majoring in Linguistics and Music and minoring in Cognitive Science. Outside of academics, he sings in Carleton Choir, Chamber Choir, and Exit 69 A Cappella, serves on the Experimental Theater Board, and DJs for KRLX. He also founded Off The Cuff, Carleton's storytelling organization. When he's not occupied by these activities, he enjoys hiking in the Arb, attending screenings in the Weitz cinema, and telling anyone who will listen about ridiculous linguistic example sentences.
Zoë Bonnell '23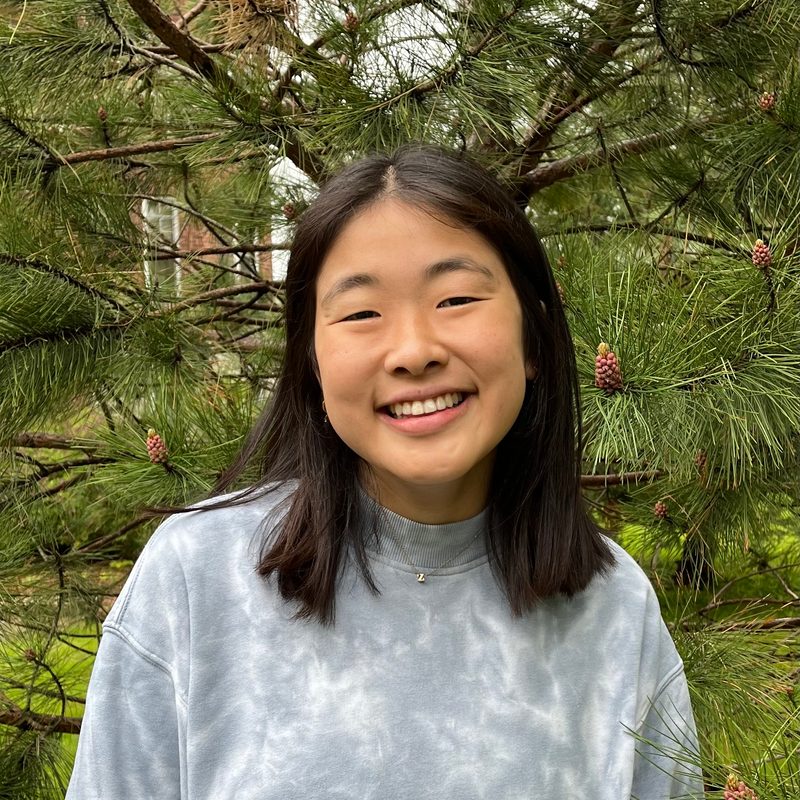 Zoë (she/her) is a senior Sociology-Anthropology major from South Bend, Indiana who loves traveling and photography. Her sophomore year, she studied abroad in Denmark and started a personal travel blog. When she's not giving tours and blogging for admissions, Zoë enjoys frequenting the coffee shops in downtown Northfield, luxuriating in long walks in the glorious Arb, playing the cello, participating in club soccer, doing research with her sociology professor, and scoping out delicious plant-based restaurants and recipes.