Introduction to the Summer Fellows!
Meet the Admissions Office Summer 2021 Fellows!
Meet the Admissions Office Summer 2021 Fellows!
---
It's summer time here in Northfield and that means, Summer Fellows!
The Admissions Office is fortunate to have seven phenomenal current students working with us this summer and they will be creating our blog content until Fall Term rolls around in September. Get to know them below and then stay up to date with the goings on around Northfield by circling back to the Blog over the next few months.
Meet the Fellows:
Ben Santos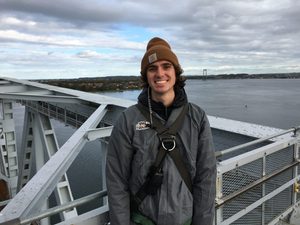 Ben is a rising Senior from Boulder, CO. He is majoring in Computer Science and minoring in Spanish. Outside of academics, Ben is a long-distance runner for Carleton's Cross Country and Track teams (his favorite event is the steeplechase) and he also plays the drums for The Megs, a student band that covers Australian punk rock music.
Darius Goodman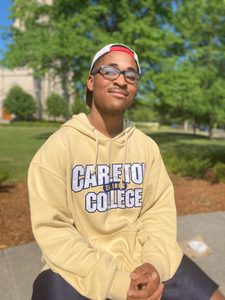 Darius is an economics major from Houston, TX! He is really passionate about things like improving societal injustices, educating the next generation of learners, and convincing his friends that Latin isn't a dead language. In his spare time, Darius plays chess, hugs his friends, and gets some fresh air on his longboard!
Jancyn Appel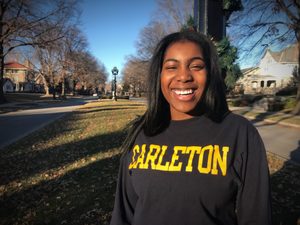 Jancyn is a rising junior from Kansas City, MO. She is a Political Science/IR major and has minors in Public Policy and Spanish. Outside of class, Jancyn serves as a senator on CSA (student senate), plays women's varsity volleyball, coaches men's club volleyball, serves as president/founder of the Black Student-Athletes of Carleton, participates in a number of Black student orgs, and works for the Admissions Office!
Joe Radinsky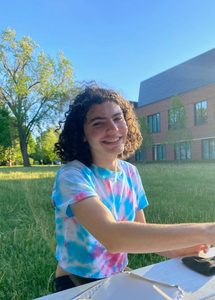 Joe is a rising junior at Carleton from Chicago, IL. They plan on majoring in either Sociology/Anthropology or Computer Science, and enjoys studying public health, Spanish, and gender and sexuality. Outside of class, Joe is an RA on campus, and you can find them singing in Exit 69 A Cappella, doing makeup in their room, or drinking excessive amounts of coffee in Sayles.
Kelly Lyons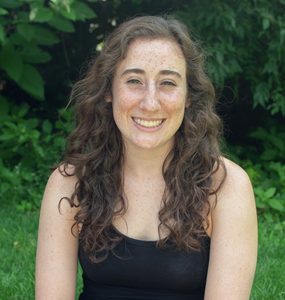 Kelly is a rising Junior at Carleton. She is a Psychology major and is considering a minor in Cognitive Science. Her other academic interests include Neuroscience and Educational Studies. Kelly considers Northfield her home as she is spending the summer here as an Admissions Fellow. Outside of the classroom, Kelly enjoys hosting programs for her residents as a Resident Assistant, planning practices for the Womxn's Club Soccer team where she is one of the captains, and playing the cello in the Carleton Orchestra.
McKenna Wirth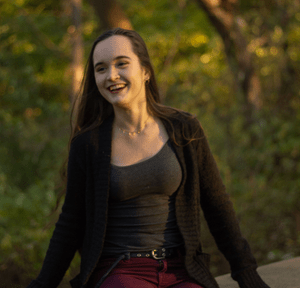 McKenna is a Russian and Psychology double major who is thrilled to be spending the summer in Minnesota! On campus, she's often designing lights for a student performance, speaking Russian in Parish house, or grabbing a meal with friends. She's also a proud member of the Carleton Equestrian Team.  Off campus, she participates in the CLS Program and is a tutor with Paper Airplanes.
Zoë Bonnell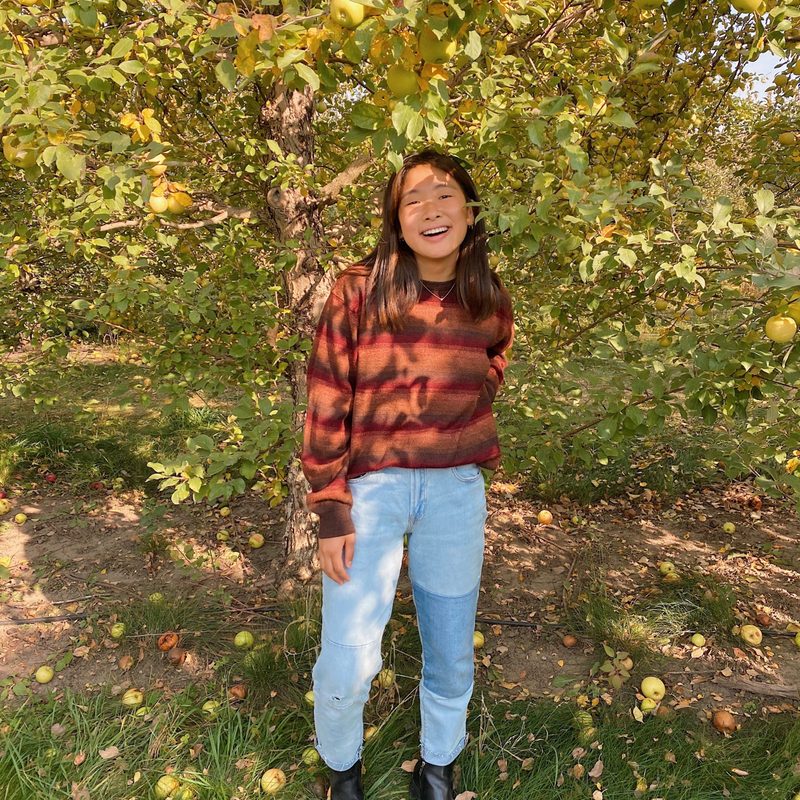 Zoë is a junior Sociology-Anthropology major who loves traveling and studying abroad, taking photos, and luxuriating in long walks in the glorious Arb. At Carleton, some of Zoë's favorite pastimes include frequenting the various coffee shops in downtown Northfield, playing cello in the orchestra, participating in club soccer, and spending time with friends.
---
Holly oversees the visit experience for the Carleton Admissions Office which includes maintaining the blog! She graduated from Carleton many moons ago with her B.A. in Latin American Studies. She lived in Nourse, Watson, Burton, and Eugster as a student but now resides in Minneapolis. Holly played on the varsity softball team, sang with Intertwining Melodies, and worked as a Spanish Teaching Assistant (among other things). Meet the Bloggers!