Interview on a Birthday Spent in Quarantine
Avery interviews her bud, Kevin, who was put in quarantine days before his birthday!
Avery interviews her bud, Kevin, who was put in quarantine days before his birthday!
---
So…one of my buddies on campus is named Kevin. He is a freshman who lives in Myers… He likes basketball, meeting new people and is one of the smartest + chillest dudes I've met on campus! A couple days after meeting, he went into quarantine… While we were talking on the phone (pro tip: combat isolation by calling up your friends) I decided to give an impromptu interview with him.  Here's what I discovered… 🙂
Avery: How did you get put into quarantine ? 
Kevin Wang: I am a close contact of someone who tested positive.
How did that process work ?
Kevin Wang: I was sleeping in the Libe, and got a call from a random number. I picked up and a Carleton College contact tracer said that I needed to go into quarantine. I promptly went back to my dorm, packed up and headed over to Parish house to quarantine.
What did you pack? 
Kevin Wang: uhhh, I packed some clothes, my thermometer, school supplies, shampoo… but I realized once I got here that I didn't pack enough shirts…
I literally have 4 shirts. It's disgusting. But I do laundry! They have laundry here. You need not worry, I have personal hygiene.
What were your expectations of quarantine? 
Kevin Wang: I thought it would be fine, cause Carleton is a great school. I am in a single room but I didn't expect it to be so hard to focus on school work here.
Why do you think its hard for you to focus?
Kevin Wang: Because I do most of my work in the Library and here I'm in a small room. I pretty much wake up, roll out of bed and go to my desk to study… but it doesn't work for me. I don't know, maybe it's a spacial environment thing.
Kevin, your birthday was spent in quarantine… tell us about that!
Kevin Wang: It was amazing and SOO memorable. I woke up to a delivery of cupcakes and balloons. Then I checked my email and saw that President Steve Poskanzer had written me a personal email, wishing me a happy birthday. That really blew my mind.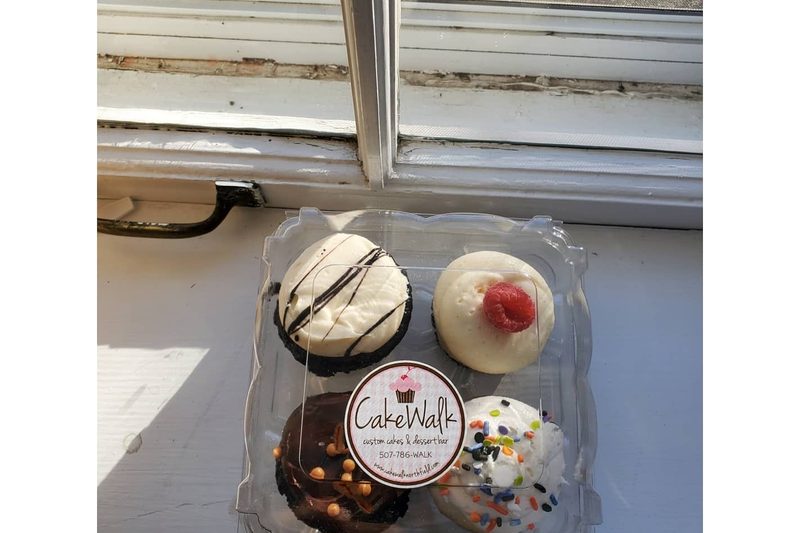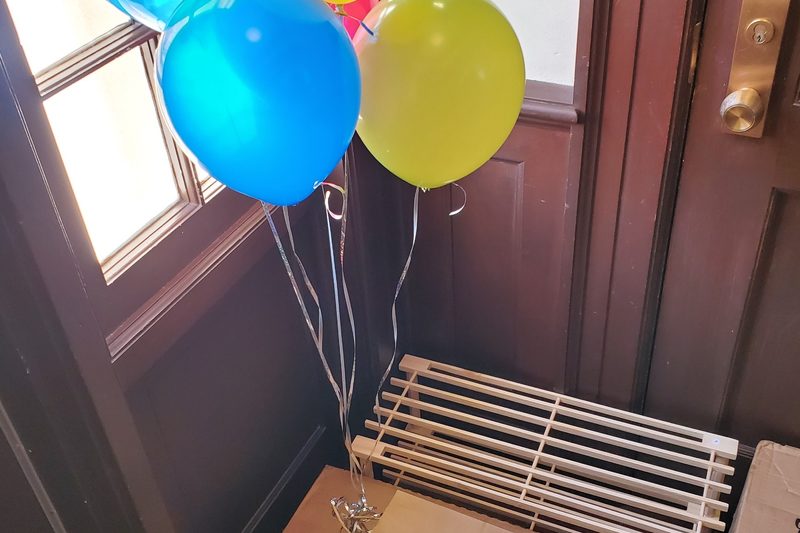 Then I was FaceTiming friends when another package arrived from the Dean of Students Office. It was a Carleton sweatshirt!
At this point I was jumping up and down. Then I proceeded to tell my parents about my amazing day and I was again, talking to friends back home when I got a call from an unknown number. I picked it up and it was Dean Livingston.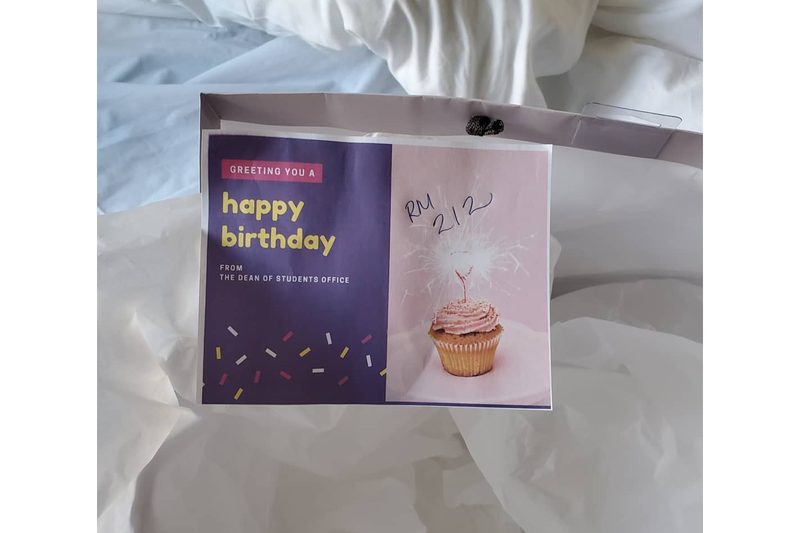 She dropped off a hand written birthday card, and a giant Carleton College merch pack. But the fun wasn't over. At like 10ish, there was a delivery for me, and it was a PIZZA with a happy birthday balloon.
My birthday was the best ever spent in quarantine, thanks to Carleton.
Kevin says thank you to Steve Poskanzer, Kari, Dean Baggot, and Dean Livingston for making his quarantine birthday the most memorable birthday ever.
---
After taking a gap year and exploring the world outside of the classroom, Avery is ready to start her freshman year at Carleton! You can find her out in the Arb trying to identify plant species or in the Libe reading about abolitionist education theory and working class movements of the 20th and 21st centuries. Her passions and interests align most with American Studies, Education Studies, and History. Meet the other bloggers!