International Festival 2022
Bennet highlights his experience at Carleton's International Festival.
Bennet highlights his experience at Carleton's International Festival.
---
The International Festival (a.k.a International Fest) event happened on Saturday, April 30. It was an amazing experience with a display of incredible talents by international students and some campus groups. It provided an opportunity for students to learn about each other's countries.
I thank my supervisor, Liz, along with all my co-workers at the International Student Life (ISL) office and other students who were involved in organizing the event. Prior to the start of the occasion at 1:00 pm, this team helped to set up the space in Great Hall. We prepared the stage for music, dance, and instrument performances. We also set up tables for some international students and a few language departments. Additionally, we organized a soccer competition. Here are some highlights from the event.
Food Tasting
There were a lot of food tables with snacks unique to the countries where international students were from. These tables were all hosted by international students themselves. There were snacks from Cameroon, China, France, Germany, Japan, Myanmar, Russia, Rwanda, Thailand, Tim Viet, and Vietnam. I was delighted at how the students were very enthusiastic to share and talk about snacks from their countries.
I hosted a table representing Cameroon and my food items were grilled fish and fried plantains with spicy pepper sauce (yummy!). Aside from serving other students Cameroonian food, I tried food from Korea, Thailand, Myanmar, and Rwanda. While the food was served to people, other international students were performing on stage.
Stage Performances
There were a variety of performances from some student organizations like ACA (African and Caribbean Association), Karl Pop, Korean Student Association, KRUSH (Krush Dance Crush), LASO (Latin American Student Association), MOSAIC (Mosaic of South Asian Interests at Carleton). Some of these groups did music performances.
One of the songs I can recall from the performances was by the Japanese artist Yoasobi. There was also a harmonious guitar performance and breathtaking dance performances. My favorite dance performance was from the KRUSH. They had a flawless team dynamic and were in total sync with one another from the beginning to the end of their K-pop performance. In my opinion, their performance was close to the ones you find on Youtube or at a K-pop concert.
Soccer Game
While other activities were taking place in the Great Hall, the soccer competition was played outside on the Bald Spot. Seven teams gathered for the competition. The winner was Chelsea, consisting of Tonny '22, Mehdi '22, and Amadou '25. They were awarded a prize of $50 in Schillers.
I'm so thankful to the ISL team, the students, and campus groups who were able to make the event a remarkable one. I learned a lot about different cultures through the food and performances. My favorite part of the event was serving snacks to people. It reminded me of home. In doing this, I interacted with so many people and made new friends, all of whom I believe will be of great help in the future. I'm even more excited to participate in the cultural celebration for African and Caribbean students at ACA Night on Saturday, May 7.
Please see more photos from the event below!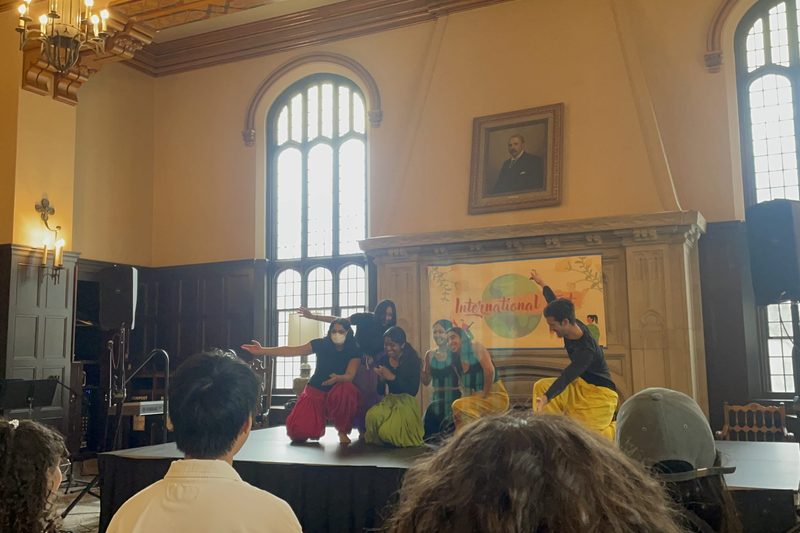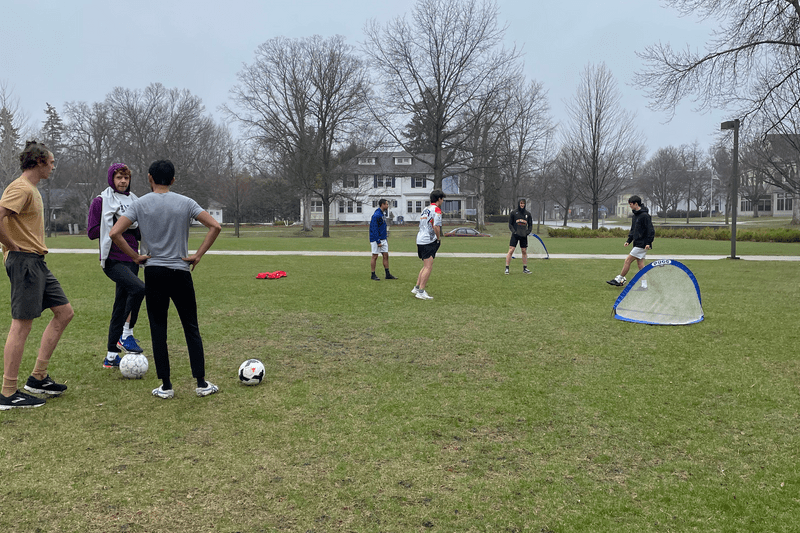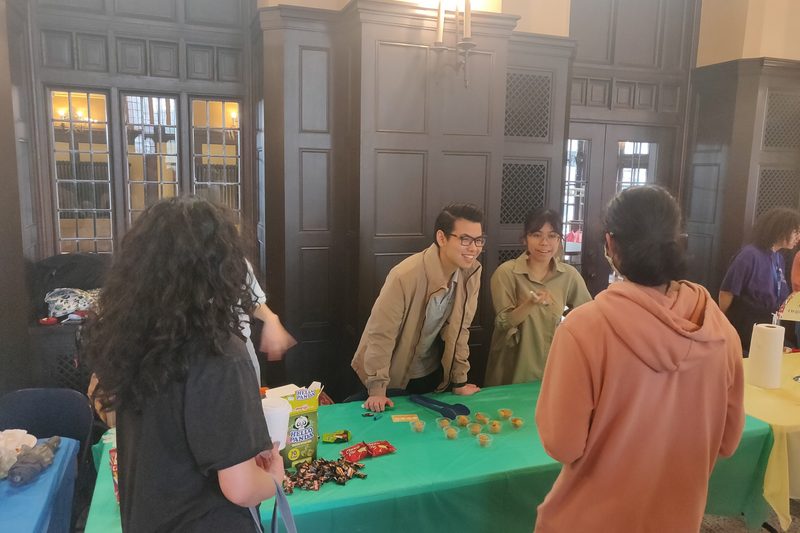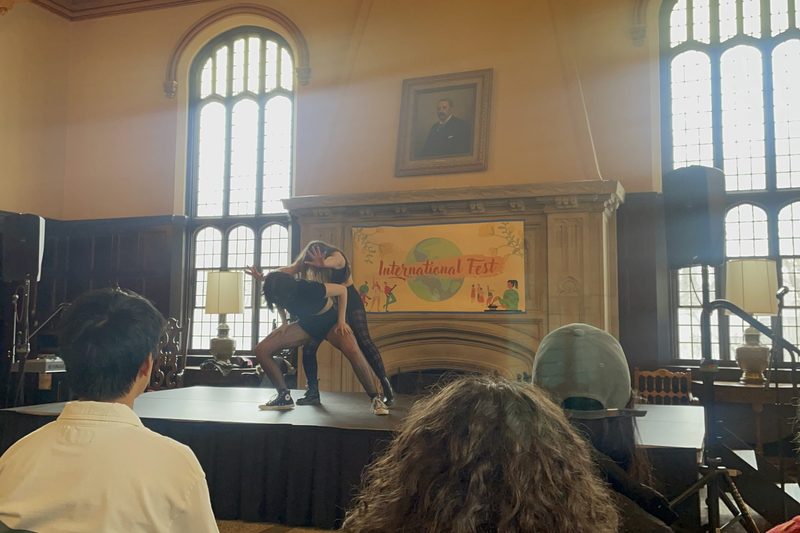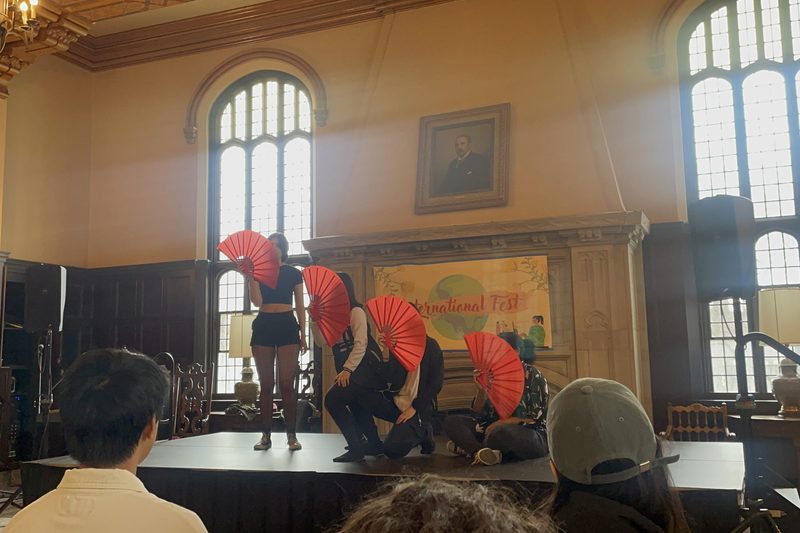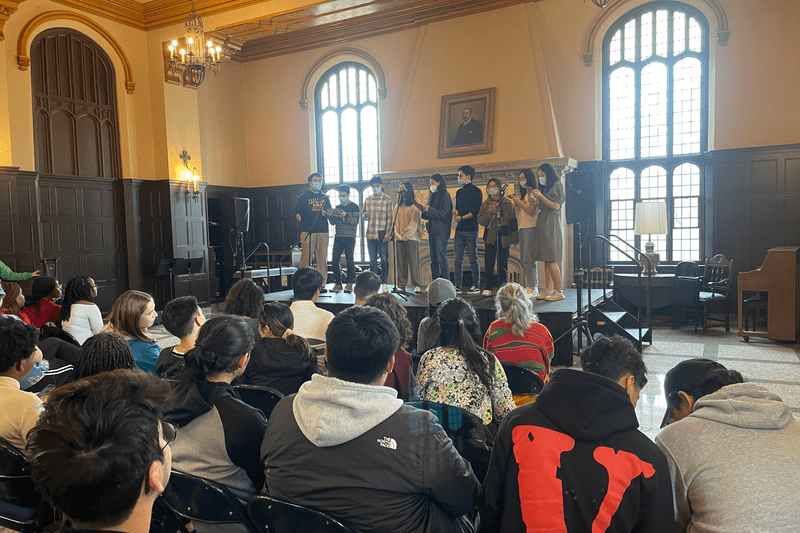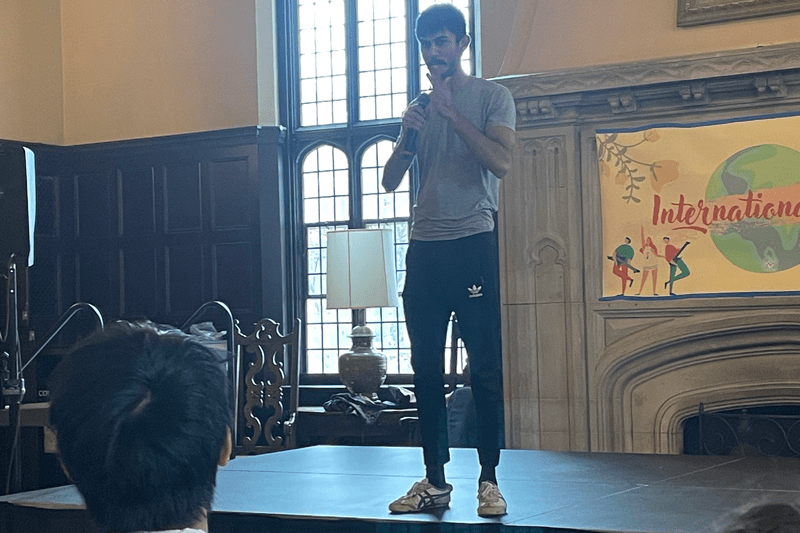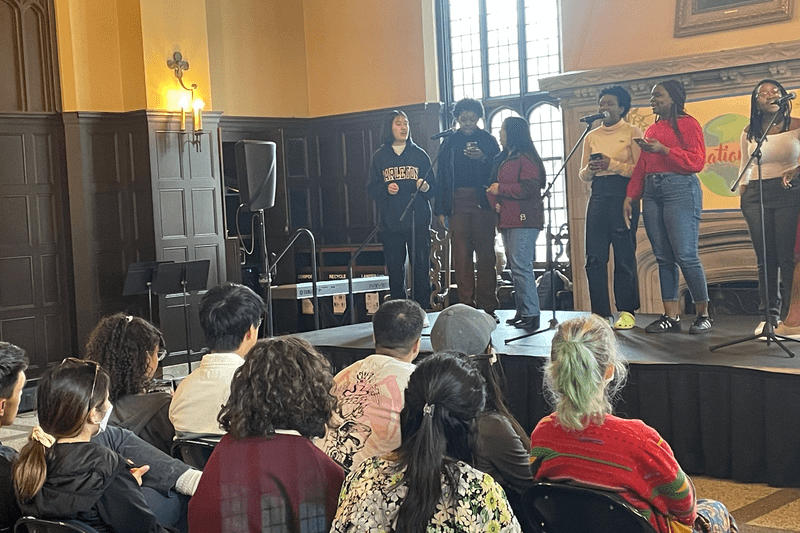 ---
Ben is a freshman from Bamenda, Cameroon, who is eager to experience snow for the first time. Aside from an interest in Computer Science, he is excited to explore Cinema and Media Studies, Economics, Studio Art, Cognitive Science, and Mathematics. At Carleton, he wants to participate in a few clubs and other campus activities, while keeping an academic-social balance. In his free time, Ben enjoys watching anime and random TikTok videos, listening to music, and hanging out with friends. Meet the other bloggers!