Informal Journalism @ Carleton
Lynn shares some excerpts from The CLAP, The Carleton Literary Associative Press.
Lynn shares some excerpts from The CLAP, The Carleton Literary Associative Press.
---
It's Friday at 10:40, and your 2a class has just gotten out. On Monday and Wednesday, this class gets out at 11:00, so you're relishing the 20 bonus minutes of your day! Convocation starts at 10:50, and there isn't more class until noon, so really, you get your pick of how to spend this time.
As you approach Sayles-Hill Campus Center, you start to see an overwhelming number of students flipping through what looks like a little brightly colored booklet. Then, you hear the calls:
"Get your CLAP!" they say, "Freshly printed copies of the CLAP!" Maybe seven of them (sometimes fewer), seniors, holding handfuls of a very strange piece of informal journalism that has been around Carleton for quite some time.
The CLAP — the Carleton Literary Associative Press — accepts all submissions as long as they are submitted by a Carleton student (with their name attached). That makes for some wild content, as you might imagine. Sometimes useful information, sometimes memes. Sometimes The CLAP is 40 pages long, and sometimes it is 10 pages long. Either way, it comes out every Friday. Here's the cover from last Friday:
Each CLAP varies pretty widely from one addition to the next, but the editors (or "the Edz") always write a little note and then a "Weak / Strong" list. Last week, we didn't have a huge turnout of Edz when we were putting together the publication, so I got to write these bits! I thought I'd share them with you for a little glimpse at "journalism" at Carleton (don't worry, we also have a newspaper):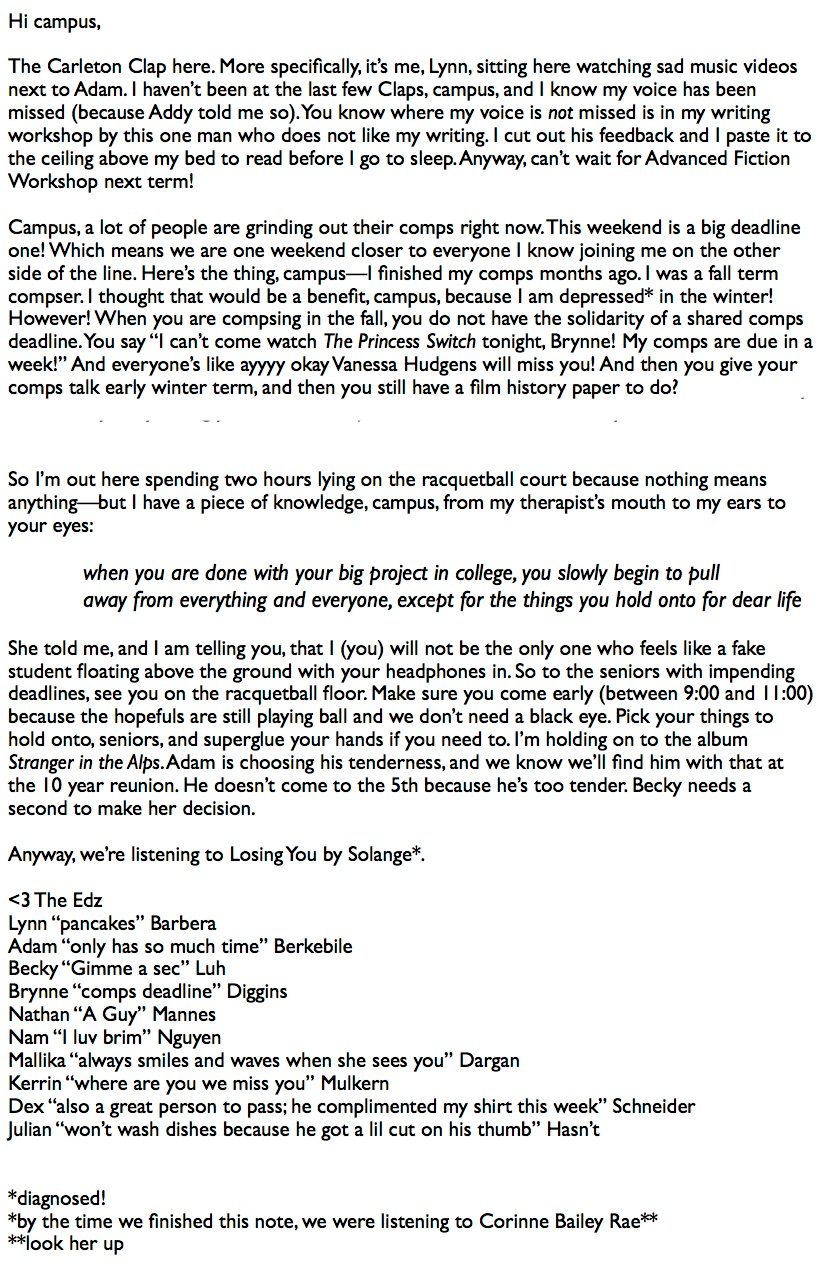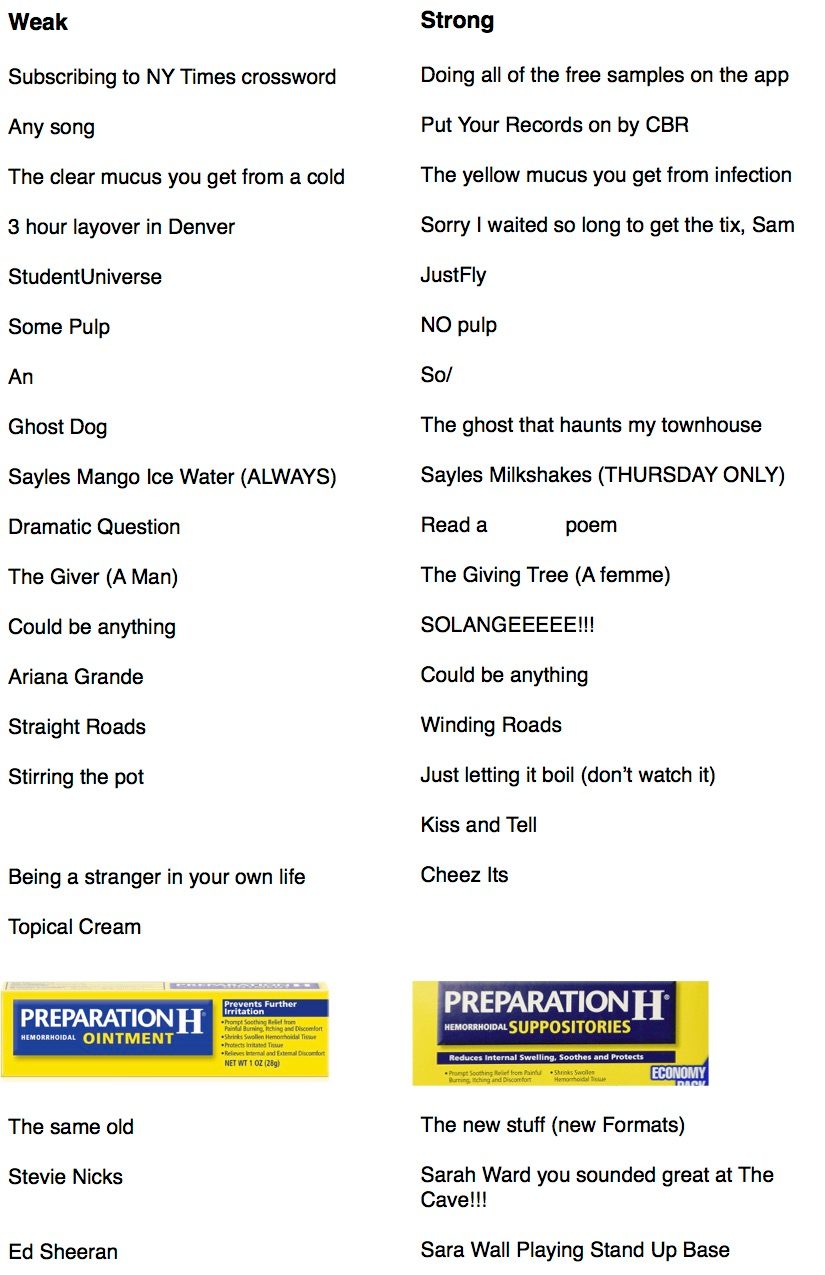 ---
Lynn is a senior CAMS major and WGST minor from the desert. She's super into podcasts, comedy, queerness, and food. You can catch her doing improv with Cujokra or stand up with the Queens of Comedy — or perhaps reading something by Roxane Gay, baking at Dacie Moses, looking at her résumé to remember what else she does, or in the Weitz trying to find her hard drive. Meet the other bloggers!