I Think I'll Set Two Alarms This Morning
While attempting to beat the heat, Lynn gives us a peek into what she's been up to during finals.
While attempting to beat the heat, Lynn gives us a peek into what she's been up to during finals.
---
Yesterday began the first day of our last week (or half-week, rather) of classes, and I began it by waking up at promptly 9:51 AM — that's one minute after my first class starts, mind you. Unable to gather myself in time to make it (it's hot enough these days that a morning shower is absolutely required for the likes of me), I found an air conditioned spot in the lower level of Sayles cafe, bought 1 croissant and 1 latte, and got to work organizing one of my final papers.
No, I wouldn't say that this is how I meant to start off my last few days as a college junior, but hey, that paper's looking great from where I'm standing! I had a nice outdoor lunch with my friend Mel — meaning that we took our plates full of pesto and hummus (respectively) outside of the dining hall and onto a shady balcony that we found. We talked about friendship and graduation. Thank goddess we'll still have each other next year! Then it was off to class again (I made it this time), and then another foray into the trying heat. And get this — there was not an ice cream sandwich to be found in the entirety of the aforementioned Sayles cafe! So instead, I shared a cool drink in front of another pal's fan. What did we talk about? The heat, probably.
That night brought me a group meeting, some work, 20 minutes of a Georgian movie, and a long sleep on the Dacie Moses porch (it has open windows!).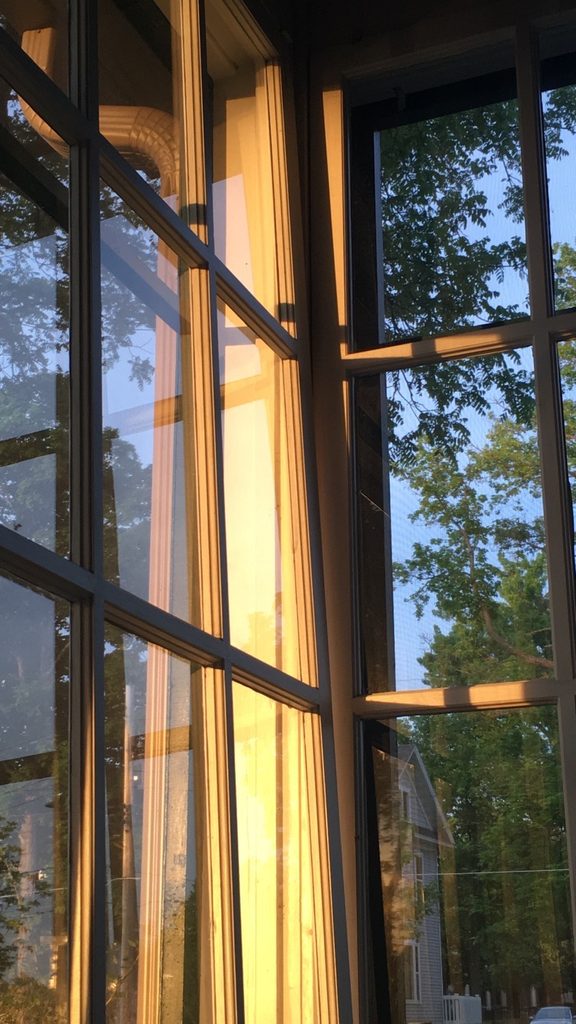 This morning I woke up craving a bagel and a coffee and satisfied my fix at Tandem in town, then biked on up the hill to my last Writing Empathy/Writing Black Life class, where we gave group performances of some of the texts we've read (my group did Of One Blood by Pauline Hopkins). After a quick lunch (hummus again!) I met up with my pal to finish the last 20 minutes of that Georgian movie we'd been watching for a few days at this point, and then we sat underneath a tree and watched some storm clouds roll in.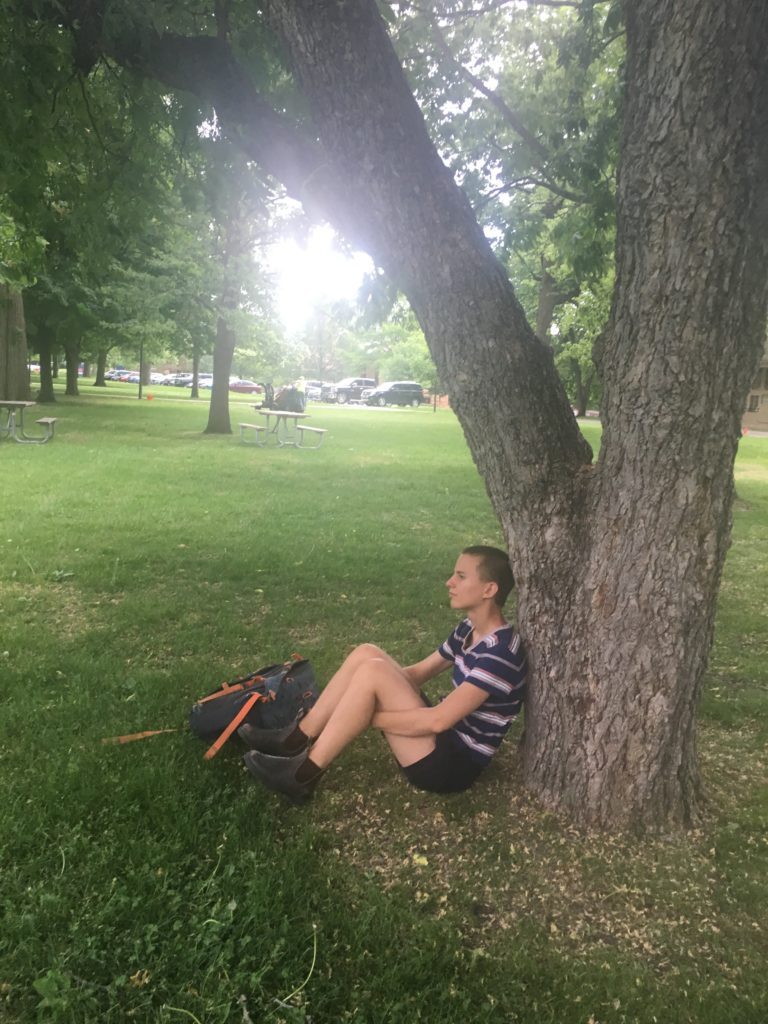 Now I'm sitting on my bed, a fan pointed at my face, thinking about what's lined up for the week to come. Tomorrow's my last day of classes, which means a brief appearance at the Dacie Moses end of the year picnic (homemade ice cream!) and probably a long night of essay-writing. I see a lot of mornings spent at the Brick Oven Bakery during reading days—Thursday and Friday—broken up, of course, by my improv group's pseudo-prom on Thursday night. Our theme is Space: Journey to the Black Hole of Love.
With just that paper and a final exam to wrap up, I'll be done with spring term! I'm staying an extra week for graduation (bye friends!), then moving up to my apartment in the cities, and then actually coming back down to Northfield to work alumni reunion! So it's not goodbye for good, then. And it won't be goodbye for my blogging, either. I have to take a brief hiatus in the fall to work as an Admissions Fellow (meaning I might be interviewing you if you come to campus!), but I'll be back at it with the pictures and lists in the winter. Maybe I'll be a whole new person by then. Until my transformation…
---
Lynn is a Cinema and Media Studies/Women's and Gender Studies double major. She's from the desert! You can catch her telling jokes with the standup group Queens of Comedy and the improv group Cujokra, or trying to ride her bike without using her hands. She's really into writing for infemous (Carleton's feminist zine), working at Dacie Moses (the cookie house), and eating (food). One time she applied for a job at Cakewalk and didn't get it.